01/16/2019
UFO Undercover guest Dr. Louis Turi he received a metaphysical Doctorate from the Progressive Universal Life Church tonights host the Imfamous Joe Montaldo
Update 01/17/19: Like my good friend Joe, I am one the most honest and transparent UFO's speakers out there and speaking the facts does not make me too popular with the UFO's community!

Ancient Aliens, Draco and Dr. Turi Can You Handle The Truth?
Meantime I HAD A BLAST with Joe on the air last night. We were joined later on by Dr. J radio Live where he once again confirmed my latest earthquakes and the deadly Asia tsunami predictions on his own fabulous radio show!
Joe and Dr.J are funny, witty, cunning, intuitive and also very rational and those qualities can only make those gifted guys real UFO's investigators knowledgeable entertaining radio hosts!
And if asked, I also speak the undiluted truth about my credentials. I was once told I never went to the Royal School of Music to learn piano, so offering the proof of my musical talent on you tube finally stopped all envious and critical people degrading my good character.
I am also often asked what type of Doctor I am, what M.D.U.S. behind my name stand for and where did I get my doctorate? My answer is always the same and sound like my music, "I am a soul doctor" and I got my Metaphysical Doctorate of Universal Science from the Progressive Life Church | LinkedIn which is recognized by the California Board of Education.
But I also teach my students that; "there is a BIG difference between education and intelligence" and if you read the terrific, endless endorsements received by my clients, patients and students from all walks of life, my cosmic teachings becomes even more precious to those who mastered them.
What Does The World Say About Dr. Turi M.D.U.S.
And if the father of Modern Medicine and the great Prophet Nostradamus were Doctors and primarily Astrologers, there is no wonder why many of my medical students are also accredited doctors from all walks of life! Indeed I am proud to be a legitimate "Soul Doctor" who taught many accredited Doctors and "Who is Who" in America in the medical field.
"Dr. Turi I have learned more from you in your Sedona week long crash course than the seven years spent in an accredited medical University." Dr.///// in Psychiatry!
Hippocrates II, was a Greek physician of the Age of Pericles, and is considered the most outstanding figures in the history of medicine.
But as mentioned in Joe's radio show, "lets put the green where the mouth is" and see how many of my predictions will come to pass…. Then and only then will you realize what a Soul Doctor and a true Modern Prophet is all about! See you then…
Continued to the original article:
"EU facing CIVIL WAR as German leader calls for direct talks with May⎜Rees-Mogg DESTROYS Theresa May after crushing defeat⎜Weber GLOATS about EU success and claims Britons are NOT clever"
Dear readers;
How many of you recall my dramatic prediction pertaining to the UK, the British, French people nightmare, the Royal family mess, all abusive corporations, politicians from all walks of life and all Governments workers and agencies published November 7th, 2018 in my yearly predictions "2019 Nostradamus Universal & Personal Dragon Forecast for all Signs?"
Looking at the current news three months later, ONLY those who read about their Personal and Universal predictions can appreciate the veracity of my visions!
Be warned reader, a nefarious group of ET's called "the reptilius" must maintain and create more fears, more insecurity, more discords, chaos, distrust, wars and death in order to survive in DARK matter! In Joe Montaldo's radio show "UFO's Under Cover," I did elaborate more on the reptilius' agenda and educate the audience on the importance of building more Cosmic Consciousness!
And as I did in my latest radio shows including "Dr. J Radio Live 1&2" and Suzanne Ross' "Beyond The Matrix" I offered on Mr. Montaldo's radio show my visions and those four dates! Jan 20th – 28th and Feb 3rd – 16th 2019 – To appreciate the accuracy and the methodology used in my cosmic work read the results of previous predictions "Beyond the Matrix radio show January 2019 SOS to the world deadly windows."
*************
January 20th: I see like a very important beginning or ending phases of life at a personal and universal level and natural disasters taking too many lives… News involving general security and the real estate will reach all medias. Remember I am using the same 16th century Divine Astrology methodology used by the Great Prophet, Nostradamus. The obvious quatrain and keywords below are used to give you and hint of the news that will be taking place during those upcoming SOS to the world deadly windows!
Dr. Turi SOS TO THE WORLD DEADLY WINDOWS INTRODUCTION VIDEO
Listen to my predictions made on the Beyond the Matrix radio show January 2019
The year's brightest comet streaks by Earth a powerful omen / prediction for the world!

Jan 20th – Feb 16th (48 hrs centering the dates)
Nature Men To Strike Hard
New Horizons Following Tragedy
Much to Fall Nothing Made To Last
Tears Pain Death A new Life For Many
KEYWORDS
America / Beginning / Ending of situations / Real Estate / Families Tragedies / Beginning / Ending of Important Portion of Life / Forced Relocation / Forced Actions/ Destructive Actions / Destructive Weather / Natural Disasters / A new Planned and / or Unplanned life For Many.
6.0 magnitude earthquake near Isangel, Tafea, Vanuatu
6.2 magnitude earthquake near Lorengau, Manus, Papua New Guinea
Note Vanatu and New Guinea geographical longitudes are 16 hours ahead of the US and right in the current SOS deadly window!
Pelosi: Trump outing our trip made things more dangerous A new Planned or Unplanned life For Many?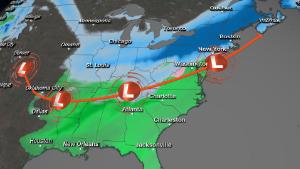 COMEBACK TO READ THE RESULTS OF MY VISIONS!
January 28th: I see much more secrets coming to light from Russia, terrorism, crazy killers, police, FBI/CIA news, a serious wake up call for some and a lot of drama! Remember I am using the same 16th century Divine Astrology methodology used by the Great Prophet, Nostradamus. The obvious quatrain and keywords below are used to give you and hint of the news that will be taking place during those two SOS to the world deadly windows!
January 28th (48 hrs centering the dates)
Hidden secrets, sex, money come to light
Raw power challenges police deadly villains
Ugly face of death drama horror surface
Nature man's religion bloody folly reign
KEYWORDS
Russia / Famous Death / Dramatic Death News / Police news / Police brutality / FBI / CIA / Secret services /Secrets to light / Mob / Scandals / Terrorism / Cyber attacks / Abduction / Finances / Super wealth / Sex / Porn / Prostitution / Life and death / Serial Killers / Undiluted truth / Nature and Man Made Wake up Call.
COMEBACK TO READ THE RESULTS OF MY VISIONS!
Feb 3rd: I see big quakes, *Japan /Italy – volcanoes eruptions, cosmic news, a cyber attack or a bad plane crash. In any case be ready for those very SHOCKING cosmic winds producing stunning news…
February 3rd (48 hours centering the dates)
Entrails Upset Spit Above
Red Fire Wind Water To Dance
Stars Command Shock Science
Calm Deception To Strike
KEYWORDS
Japan / Asia / France / Cosmic News / NASA / Space News / Nukes / Weird news / Freak / Space / Rocket / Surprises / Unexpected / Explosions / Shocking / Stunning / Baffling / Incredible / Lightning / Unusual / Humanitarianism / Children / Unrest / Discovery / Science / Earthquakes (always at or above 6.0)/ Volcanoes / Tornadoes / Airports / Aeronautics / Technology / Electricity /Television / UFO's / Cosmic phenomenons.
COMEBACK TO READ THE RESULTS OF MY VISIONS!
If you resonate with my work become a VIP!
Prophecy & the Cosmic Code with Dr. Louis Turi – Feedback
The purpose is in the stars!
DO YOU KNOW I PREDICTED THE LATEST ASIA TSUNAMI ON DR. J RADIO AND ALL THAT IS TAKING PLACE CURRENTLY WITH POLITICS, THE GOVERNMENT SHUTDOWN (AND SOME?)
2019 Nostradamus Universal & Personal Dragon Forecast for all Signs
The published dates makes my cosmic work totally undeniable and I knew 3 months ago, well before the nightmare started what would happen to THOUSANDS of government workers! Now is your chance to find out if I am real or not! Note my work is SPIRITUAL in nature andNON politicaland I do not care if you endorse or reject Trump's presidency… Get the cosmic message I have to offer and try cast aside your own political convictions!
Spend the $10 to find out what the stars have in store for the world and you in 2019 and you'll be happily surprised! As an Astroforensic teacher, my forte is to EXPOSEthe truth about people, including Donald Trump our President, make predictions, heal people using the stars and channeling my inner ET named Draco, to save lives.
All I can assure you is that: when you elect a President, all the people under his *stars jurisdictions, will have to experience his fate. The bigger and influential the country is, the bigger and influential cosmic energy will curse other countries i.e. the UK, France, Russia, the Ukraine, Iran, Syria etc.
Currently the world is not able, willing or able to relate or accept the reality of UFO's and ET's, including my priceless cosmic wisdom! In fact, only a few curious, spiritually advanced human beings will perceive, relate and make a good use of my Astrological work and crucial services!
As a rule, in some subtle cosmic ways, only those who share a similar low vibrating *UCI "Unique Celestial Identity" will also share the same beliefs, the same racist idiosyncrasies and will fear any and all foreign influences. This phenomenon dictate also why billions of people born "Neptunians" run to their religious buildings and others born with a more rational UCI join the scientific community "educated" atheists.
Indeed all religions were created "geographically" very different in practices, customs and beliefs inducing inevitable chaos and wars .i.e. ISIS, and can only support the negative reptilius' agenda!
Please share my work, a real Modern Prophet is a very rare thing and my religious/atheists enemies found a way to ban me from posting in Facebook groups again!
The tools
Do not throw the various pulps / fibers away! I'll tell you why…
The results Dr. Turi's Universal Blood Transfusion
Hello VIP's; This article is now updated with all the secrets of the Universal Blood Transfusion… Thank you all please DO NOT SHARE!
Dr. Turi's Universal Blood Transfusion Secrets
There is quite a lot information pertaining to this natural dynamite recipe and those pertinent information are for our precious VIP's ONLY! Please join us, become a VIP if you want to learn and use Nostradamus natural healing secrets for a long and healthy life!
Knowledge is power, ignorance is evil!
Invitation to join me on amazing UFO Cruise October 2019
The good news is; before embarking in our next UFO's cruise next October from San Diego, CA on Holland America Line, I checked the heavens and like a wise sailor I know the weather (and the cosmic winds) will be on our favor from October 6th to the 13th. So be sure, with me as your "Cosmic Captain" you will be safe on the ship and the experience with all top UFO's speakers and best healers on that ship can only be terrific!
Remember there will be great gifted healers on the ship available too and I intend to do taped readings and healing sessions all along.
If you decide to join us for another incredible experience, make sure to mention my name Dr. Turi to Dr. Shumsky (760-230-5624) and tell her why you want to be part of this phenomenal upcoming cruise. You can also email her directly if you prefer ~ divinetravels@aol.com
You must also phone Adele at 760-230-5624 and let her know you learned about this event trough Dr. Turi to get your discount and benefit from the healing and the taped readings sessions I will perform on the ship after my UFO's talk! See you there.
Invitation to join me at 5D Events Quantum Cosmic Consciousness & Nostradamus Natural Healing
In this event, I will put the audience in a light hypnotic trance, cleanse and teach the audience not only how to avoid a reptilius infestation but to beat then at their own psychical games!
Beyond the Matrix radio show January 2019 SOS to the world deadly windows
The year's brightest comet streaks by Earth a powerful omen / prediction for the world!
Dr. Turi TOP service – Personal live Skype consultation $700 or $350 for VIP's
Taped full life reading $310 or $210 for VIP's
Taped comparison chart $410 or $210 for VIP's
Regular psychic reading $150 by phone only – Same as Full Life Reading for VIP's
Taped progressive reading $210 for VIP's

602-265-7667