05/02/2014
"If every 8 year old in the world is taught Astropsychology and meditation, we will eliminate ignorance and violence from the world within one generation."  Watch the future!
~ Dalai Lama and Dr. Turi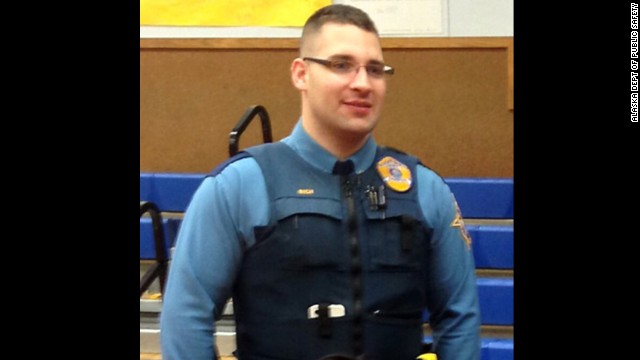 May God Bless Sgt. Patrick "Scott" Johnson and Trooper Gabriel "Gabe" Rich souls
IF YOU ARE A COP PLEASE READ  
Police Requiem
AND PASS IT ON! 
Remember the 2014 Arian Draconis will take many lives violently and produce HUGE fires! 
SUN., MON., TUE., WED. — APRIL 27., 28., 29., 30:RULERS — Mars (Hostility/war) and Venus (Highly valued/love):
Work, Career and Business: The New Moon will exert a revitalizing pull that will be felt in your business affairs. You may use this lunation to perhaps resolve conflicts in a difficult situation with a person of authority or a co-worker.  Control Mars' opposing tendencies; don't let him affect your words, your attitude or your emotions. Practice patience during this Martian trend and use diplomacy; if you do so you'll make serious progress. You may also use the tough energy of Mars to do some needed tasks around the office such as removing furniture; in any case, don't get hurt.
Partnerships: Even with the Waxing Moon, learn to keep Mars' impatience under control and use Venus' diplomatic gifts to save difficult situations. Everyone is so intent on having his or her own way and there could be little cooperation around you. It's time to practice tact with the same dedication as a diplomat.  Impatience could be detrimental to you and others so use the knowledge found in this publication accordingly.
Family and Friends: With Venus' blessings upon us, you should try your creativity at home. Your fruitful Venusian imagination will lead you to creations of perfect interior designs. Realize your limits with troubled friends, and don't allow them to rely too heavily on you.  As always, give spiritual support but avoid getting emotionally involved with their personal problems. You and your mate or family member can gain through financial endeavors, but discuss all possibilities before making any commitments. You might have an idea yourself that could be used; talk about it.  Use what's left of the waxing Moon, so plan and enjoy a gathering this weekend.
Love Affairs: Don't let your relationship becoming shaky because you sense that the person in question may be deceiving in some way. Do not fall for your own insecurity, false information or a wild imagination. Avoid guilt in any of your decisions, and if you feel a change is unavoidable, trust your future. Expect much from a night out on Friday or Saturday if you take a chance on someone. Enjoy social life but don't drink and drive. Mars (action) and Neptune (deception) don't cohabit too well. When alcohol and speed are mixed, it can produce serious accidents. If you are a Gemini, then Aquarius, Sagittarius and Libra will be strongly attracted to you. A friend born in April has a surprise for you. 
Travel and Communication: Be vigilant if you must drive, and don't take chances on the road, as Mars' energy could make you careless. Don't let his aggressive nature make you complain about a person, and use your words cautiously. Venus has much more to offer, and it's your choice; so use your will and your knowledge. Someone from your past may call.
Environment: Some people will learn about fire the hard way. However, many thoughtful people will use Mars' power to further environmental knowledge on preventing fires in nature.  As usual, Mars, the red and violent planet, doesn't seem to care much for the waxing moon. He may decide to pull a nasty trick with nature's devastating forces, where all the elements could be invited for a destructive dance. Explosions and fires are common during his reign, be aware.
Famous Personalities: The oblivious rich and famous may be Mar's victims or make sad news involving accidents, drugs or alcohol. On a positive note, Venus will shine and induce love to those often-lonely famous souls.
Events: The Martian energy is tough and has in the past produced explosions and accidents of all sorts; be prudent. Venus will put up a serious fight against her destructive brother and may save many souls.  Violent and dangerous sports will attract many people challenging their respective sides.  Some unsuspecting souls may fall victim to Mars and suffer head injuries.
Shopping: Invest in anything involving love, creativity or the arts. Show for whom you someone you care, the depth of your love. Under Mar's power, dangerous tools and machinery bought now will bring financial opportunities.
 HELP ME FIGHT THE ILLUMINATI WITH MY REALITY SHOW PROPOSAL
L'oeil Du Droit A La Force D'Airain
listen to my latest radio show with Jerry – US/world
listen to my latest radio show with Ted – US/world
listen to my latest radio show with Rob – Canada/world
 Endorse my work! Help me help all the children of the future please!
JOIN US SHOW YOUR SUPPORT! BECOME A VIP
 If you are not happy it is because you do not live your destiny!
A life without knowledge of the stars' plan is contrary to all law and order"
 Acknowledge God's Cosmic Identity Free The Human Spirit
602-265-7667