August 17th, 2019
Following five Close Encounters of the Fifth Kind Dr. Turi was led by ET's to uncover the secrets of the cosmic core. Commissioned by the Galactic Federation of Grand Cosmic Order to rekindle humanity Cosmic Consciousness, make astonishing predictions and heal earthlings body, mind and soul.
RIP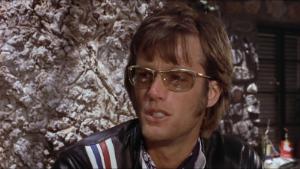 Peter Fonda, star of 'Easy Rider,' has died
I recall the good ole' days, when I first met him in San Diego California and I will never forget the two watches, he wore at all times… As a true Aquarian, he certainly enjoyed the stars and he loved my reading.
And, like my friend Gary Busey, the regular calls, also helped him deal with his crazy life.
RIP my friend…
Peter was like me, born in February, and more than any other sign, all souls born in February – Somehow, will be touched by this full moon in the sign of Aquarius.
Regardless of the month of your birth, where ever this Aquarius lunation takes place in your chart, you will experience a form of physical or spiritual death!
Exactly like me "dying" from Facebook and revamping my old UFO career started in 1995 when, before contracting cancer, I used to cruise the world and shared the stage with the top UFO's speakers on the planet!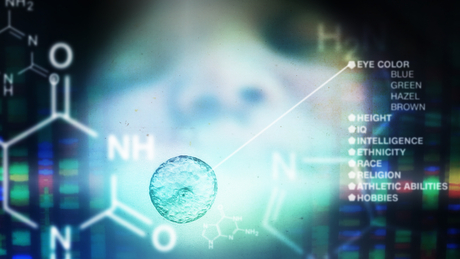 Designer babies are on the way
"Designing Babies: How Technology is Changing the Ways We Create Children
Dear Readers;
I warned you many times about humanity going in the wrong direction, because those entities have full control over a reptilius infected scientific matrix!
This is exactly what the reptilius agenda is all about create MONSTERS and duplicate their kind!
They are stimulating the mind of eugenics scientists, making you believe they will create powerful super intelligent, Super-Humans free of diseases!
Talk about shocking and advanced technology news!
But in reality, that research is endorsed and paid for by secret government agencies, to win all wars!
The excuses towards furthering eugenics are real good for all gullible people and atheists alike, who have been indoctrinated to trust only science or their new found practical God!
It is impossible for science to duplicate the human inherited karmic UCI or, like ET's do, manipulate the Soul of the Cosmos! And playing God with eugenics will cost humanity greatly if not its total instinction!
Slowly but surely humans are transformed into "artificial intelligence" and becoming soulless complex robots programmed by the reptilius themselves, yet no many people can accept such far fetched phenomenon.
If eugenic is not shocking and scary nothing is… More than ever UFO Program Directors should read and assimilate my warnings and invite me to speak everywhere on the planet!
But is it too late?
Understanding the various cosmic winds influencing the news, human technological progress and our lives is not an easy task if you are untrained and this is why I write and produce endless videos on You Tube.
Did you encounter any surprises lately? Did your technology helped or cursed you lately? Well if you think not let me show you how wrong you are!
First we received quite a lot of emails from people who now, can not find us on Facebook or wonder why Terania and I did not post on this famous platform lately!
Here goes two of my keywords, shocking and technology!
But before offering you more obvious proofs with the current shocking news, I have a very important message for all our followers.
Check the latest You Tube video at the bottom of this article for more information on the current shocking news…
********************
UPDATE!
I TOLD YOU SO yesterday ! Facebook paid contractors to listen to your audio chats
What ever happens to you that may seems devastating is often a blessings in disguise… Firing us was the best thing the reptilius could do to us… Talk about those infected corporations and the government using technology to dig into your private life!
Memo – Here is a French saying that may be worth your translation… Pour vivre heureux, vivont cache!
*******************
Last night, during a very lucid dream, I was given the permission by the Galactic Federation of Grand Cosmic Order, to channel my inner Draco (ET) guide and use its mighty clairvoyant power, to serve our VIP's more steadily.
More facts about this abnormal, shocking, unusual window…
Remember how I left my session yesterday, quite unusual yes?
Well this window is all about technology, UFO.s explosion, children, the new Age of Aquarius and Astrology!
As you all know, there are NO accidents and as I often said, even the worse experience, is still, somehow – A serious blessing in disguise.
Well, you know by now, that; Terania and I have been forced off of Facebook (you may want to read the reasons or, if you have more time, watch the video!
Consequently, we have much more time on our hands now, to finally dedicate ourselves to our VIP subscribers.
For some time now, in all my You Tube videos, I have assured you that, Draco, the benevolent ET working through me is real and I want to give the proof… To even the most skeptical person that; its ingenious feedback, should be fully trusted!
If you read some of the feedback of previous clients below some of my videos, you can only realize this fact if you did or will order a Skype consultation.
Becoming a VIP, Cosmic Coder means you are also under our protective umbrella and while the majority of our older VIP's have experienced a Full Life reading, the new ones have also had the chance to marvel Draco's channeling, in a live Skype consultation with me.
You may also join for FREE and get my bulletins directly in your mailbox so you never miss anything coming from us.
Of course our daily guidance and various forecasts are already helping you to synchronize, with the whereabouts of the moon, within the belt of the Zodiac… But you may need more and Terania, me and Draco will begin to provide you with more spiritual regeneration.
Knowing many of you reside in various countries within this big world and in different time zones, all you have to do is to ask your question (one a day pls) in the chat-room and through Draco psychical might, we will answer you.
Furthermore our chat-room will become more alive in the weeks and months to come, with various projects Terania and I have in mind for you.
Remember I also do dreams interpretation and the Astro-Tarot, all combined with Nostradamus' Divine Astrology.
Thus, the sky is the limit as far as helping you emotionally and spiritually is concerned. However if you have any questions, pertaining to UFO's, ET's agenda, health, wishes or want to know more about Divine Astrology, your sign, your natal or hidden dragon, simply ask!
If Draco's revelations are too important or need more elaboration, I will then add it in my daily You Tube video.
Note also, that if your question and you, become Draco's "chosen one…" Your first name ONLY will be used on the public platform to respect your privacy and preserve your identity.
We will start right away with the Astro-Tarot "card of the day" and let Draco's channeling to the rest. Remember to stay objective with your question, because doing a proper mini reading on our chat-room, is impossible.
As you delegate the card I will pick for you, the symbol is usually very obvious and Draco's answer may be short and to the point.
Again, you do not need to be present when I pull the card, because there is no time in space and Draco lives in ALL time zones and in all parallels worlds, at the same time… In other words, he always operates in the NOW, where ever you are or when ever you decide to reach the spirit, for an answer.
Now you may have also noticed the new "Astropsychology course" (online home course) button from www.drturi.com. This has been some hard work, generated by Terania.
CD's are now considered old fashioned by some, expensive to duplicate and our students have also had to pay for extra postage.
Many of you can not afford to pay $1600 for a live course in Sedona or Hawaii, like I used to do, over the years.
Nostradamus' 16th Century Natural Healing Sedona / Hawaii 2020 Live Courses
"Dr. Turi, I have learned more about what it means to be human in your week long Astropsychology crash course in Sedona than the 7 years I spent in an accredited college." Dr. in Psychiatry student feedback.
Teaching the Astro-Tarot to students in Sedona
Art work and pictures copyrighted!
The flight, the hotel, the food, car rental and other expenses quickly becomes very high and to some impossible to afford. Not to forget, the time off from work or away from your loved ones, which is another serious consideration you must make, if you decide to join a live – week long Astropsychology course.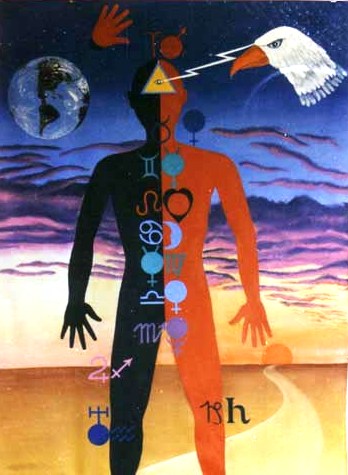 While I share memorable and wonderful memories of those old days, today's faster paced life makes it quite hard, if not impossible for many of you to learn from me.
Thus, this new great option to save time and money will be soon available to all our VIP's who can only purchase a mp3 downloadable file at a time.
There are 16 mp3 files and the course comes with 3 E books and all extra tutorial files will also be emailed to you.
Hard copies are also available but you must email teraniapromodir@gmail.com to order them.
Only my best seller, "Beyond the Secret" or all the teachings of secrets of the Supra-conscious is not part of the course and must be ordered apart!
The option to order the FULL course, is also there for you if you can afford it but we are trying to accommodate all hard workers interested in my cosmic work!
First you must read all the e-books and familiarize yourself with Divine Astrology methodology unique housing system, locate the natal and hidden dragon head and tail, before listening to your first mp3 file.
Order your mp3 files as you go along and take all the time you need to study the ancient art and science. Realize that you are not only learning with the Master, but you are also building a new career that can make you a good living, right from home.
The course teaches you all the tricks to become successful, like we are. The Astro Tarot is also part of the course and much easier and faster to master than the full course… Yet, you can not practice it, unless you fully understand and use Divine Astrology!
Various links are also offered in the cosmic code"Astropsychology Course" page to learn more of what we are offering you in great details. Then once you are ready Terania will email your exam and you must pass with 75% of good answers, in order to graduate.
The software will come last, because you need to be guided on how to upload it properly and pick the right housing system to start generating charts.
Click here if you need more information on the Astropsychology course
KEEP AN EYES ON MY PREDICTIONS AND THE CURRENT SOS TO THE WORLD DEADLY WINDOW!
The reptilius are here to stay if we do not fight back – Time is running out!
READ ALL THE DETAILS OF THIS EVENT
Also warmly thanking my good old friends Alma/Atma (Guthrie) and William Roehling Director: San Diego "LEGIONS OF LIGHT" for having me as a keynote speaker on November 3rd 2019 for the San Diego UFO SOCIETY.
Draco gave me the date for that special day because we are also planning to do an "Evening UFO's Sky-watch" and I want to make sure all the people invited will experience the incredible and his mind boggling psychic power working through me.
I will keep you posted and offer you more information to join us when the planning is finalized.
With such a line up of phenomenal speakers expect only the best! Remember it is only if you socialize that your wishes will come true… No social interaction can sometimes lead to a lonely, boring life! if you trust my cosmic wisdom, join us because this event WILL BE LOADED with very interesting surprises that will change many people's lives!
While the management is offering the great option to save you more money pairing with a male or female roommate, they are also making sure you'll be matched with the right person.
There are people awaiting to know you right now and god knows where this new relationship will take you! To register for roommate matching, just fill out the form here.
Once again make sure to mention my name Dr. Turi to Adele and contact Teraniapromodir@gmail.com right away!
Thank you all… DT
WHY ARE THINGS FEELING SO INTENSE? HOW DO WE RAISE COSMIC CONSCIOUSNESS?
"Cosmic consciousness is the awareness of a cosmic God speaking his divinity through the signs and use it wisely to serve, warn and guide humanity. " Dr. Turi.
Join us at ANTIAGINGGETAWAYCRUISE.COM from March 14th- 21st 2020 where I will offer my own cosmic wisdom and unique tips to stay younger, correct (or improve) vision using Nostradamus's natural mean and specific health/youth tips!
I will elaborate in time about what I will offer on the ship and you should start by visiting their website and plan to join us in 2020.
A different kind of cosmic music… ~Terania
Beyond the Secret 2007
The Power of the Dragon 1999
Moon Power Starguide… 1997
I Know All About You 2000
And God Created the Stars 2001
602 265 7667