1/20/2018
"When a true genius appears in this world you may know him by this sign that the dunces are all in confederacy against him" –Swift
RIP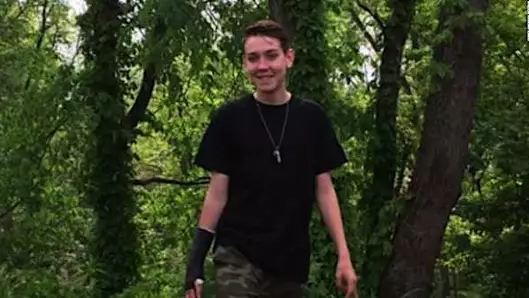 Dear readers;
It is a normal reaction for parents to assume bullying is the only reason for their child's premature death! But there is much more behind yet another suicide readers… Thus; being muted, limited, controlled and fired from all social medias allows my warnings to reach only a minority of people who will not know what to do to save their children's lives!
Furthermore, the same readers, while interested in my cosmic teachings, fear the ridicule and will not dare sharing the message. All the while, degenerated children are paying the price and dying in the process.
Again, I understand the challenge for a religiously indoctrinated society and it scientific "atheist" communities to relate to my work and accept the reality of the reptilius hijacking the body, mind and souls of people of all ages and from all walks of life!
In fact, those who are supposed to know better than us are the least knowledgeable of the REAL reasons behind an unstoppable predicted suicide epidemic, unless the people who follow us get an education outside of the traditional norm.
Let me ask this question Mrs Mercado and Sheriff Porter… "How can you get an "infected" innocent hijacked soul to talk when they are like me, muted by forces they can not control? In my case I fully understand the reasons for being muted but the victims and religious parents do not know anything nor understand the reptilius agenda!
And if you ask those brainwashed parents to build more cosmic awareness and consider those nefarious entities as real maybe you'll get somewhere. But for them to expand outside of the scientific or religious accepted disciplines is impossible and the option for them to expand their awareness is; as usual, immediately ridicule and ignored!
There is no logic in the emotionally devastated mother's request reader! The fact is; if a possessed child is able to face death in the eye and kill himself, there is nothing else he could or should fear correct?
The infected victim is well past fear and responds robotically to a foreign program he knows nothing about. Much like a "virus" would infect a software, the human mind is nothing else than a sophisticated computer, reacting to an outside stimuli, (the universal mind) or the cosmic code. In this case the messages/program is altered and manipulated by those entities!
Asking me if I believe in UFO's or if they are real is like asking you if you can see your own reflection in the mirror. I passed the stage of believing a long time ago, mostly because in my case; it is not a man – made religion but solid facts!
The reptilius are cosmic conscious and will use any negative cosmic winds available to them to hijack and manipulate the mind of their oblivious infected victims… Their intended victims are totally normal to the eyes of everyone around them and there is no reason for anyone to suspect this innocent kid's psyche to be hijacked and forced to kill himself!
It is only during some specific UNIVERSAL (2018 SOS to the world deadly windows) and PERSONAL cosmic biorhythms used by the reptilius that the hijacking takes place! And it happen very fast especially if you know nothing about them or refute or ridicule my talismans' protection…
But such far fetched information are outside of the comprehension or acceptance of all educated idiots "experts" and their accepted disciplines who could never relate to my cosmic work if their own lives depended on it!
Musician Tom Petty died of an accidental drug overdose of several medications, really?
Those are nothing else than endless reptilius infestations but unless you take the time to educate yourself by listening to this radio show, all you can do is laugh at my extraordinary claims…