April 2nd, 2019
Today Dr. Turi Lenka Koloma – Unleash The Supernatural 3:15-5:00 PM April 2nd, 2019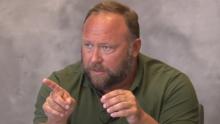 The "psychosis" is a very real, subconscious accepted medical term to represent a reptilius infestation and this type of ailment seems to be a generality with ALL notorious "UFO's, conspiracy "talking Heads"
*************
Warning! Something the world should know about David Icke! Can you handle and accept the truth? Back in 1995 I warned David about the high possibility of a reptilius infestation while writing his book on the "reptilians." I told him the tail of the dragon in Pisces (then) was right in his 12th house regulating dark subconscious forces making him acknowledge those entities and unable him to differentiate reality from imagination.
After months spent alone on the Isle of Wright writing, my prediction came to pass and he saw those awful reptilius entities. Note I also predicted he would lose a costly legal battle and warned him of a sudden death (heart attack if he did not slow down!) He then erroneously associated the reptilius with all very powerful people like the Queen of England, Obama etc.
The fact is; we are ALL under the jurisdictions of the reptilius particularly in the right conditions, in the dark, alone without protection, or if legal or illegal drugs and alcohol is abused or if depression and negativity and fear is nurtured for long period of time.
The dreadful fear David experienced seeing those low astral entities made him very vulnerable and the reptilius invaded him pulling his feet down towards the ground (hell.) All I am trying to do is to warn all the people being fed negativity, lack of hopes for the future, fearing the government or offering tangible solutions…
I felt so strong to warn you about poisoning negativity induced by cosmic unconscious "talking Heads" thus, like David does, I decided posting regular videos on my you tube channel to warn you and avoid a reptilius infestation
https://www.youtube.com/watch?v=mfrAy1fy26w
While I was his close trusted friend and "psychic" back in 1995 and for years to come, he dealt with another non cosmic conscious "Neptunian" who confirmed David's horrific visions and added her nonsense.
Dear readers;
Cosmic unconscious "Talking Heads" are shameless and will do all in their power to attract people who's natal UCI dictate and suffer a fear of power and the government. Too many of those people have make up ridiculous stories vexing all the victims who felt this horrific tragedy to the full extend of their devastated emotions…
Those creative soul's fruitful imagination replaces reality and adding more spice to their ignorance transform into serious toxic costly lies to those who can not apply critical thinking because they do not have much to start with! They use deep inserted emotions and FEAR of power (or foreign invasion, Trump) are the strongest ones!
What is cosmic consciousness? Cosmic consciousness is the awareness of a cosmic God speaking his divinity through the signs and use it wisely and unselfishly to serve humanity adequately! " Dr. Turi.
Not all people were born gullible idiots and ready to subscribe to the infected minds and mental junk produced by cosmic unconscious people like Jones, (Rev. Jones) and icke!
Those putrefied souls could not care less if they infect the entire world as long as their huge ego and bank account keep growing! Incidentally the same virulent, idiotic information is being passed to thousands of people about the moon being hollow and ET's uses technology to control the mind of humans! My You Tube channel offers the facts to what's truly going on with both the reptilius and the Draconis involving the soul of the Cosmos and their agenda! "Linda Moulton Howe The Moon is an Intelligent EMOTIONAL Machine That makes humans FEEL'S EVERYTHING!"
While Alex Jones and David Icke reptilius infected mind lead millions of gullible people to believe Sandy Hook was staged, I posted this video to bring the truth to what happened to those innocent children. During those days I understood the cosmic code jurisdictions, yet I was not aware of the "reptilius effect" and Draco's blessings did not occur yet!
We live in a world of lies perpetuated by egocentric, greedy, unconscious and non-caring people from all walks of life who will again, do all it their power, regardless of the consequences, to maintain the secured position their built by deceiving you! While David Icke (as predicted) was refused a visa to infect more Australian victims his
"shape shifting"
ridiculousness, all I can do is to try "clean up" the humongous psychical damage imparted by the reptilius they all slave for!
Lies and cosmic ignorance rule this world but how can anyone access the truth when those prominent speakers own the stage and keep misleading those who suffered their "teachings" for years? I trust the truth can never be buried for ever and karma is for sure unavoidable for us all, including all mental manipulators… Its just a matter of time before their own lies and idiocy catch up with them and what happened with
Alex Jones
legal battle is just the beginning for him, my December 2011 prediction about David
losing his legal battle took place!
The new cosmic winds generated by the benevolent Draconis (the Gardeners of this world) has started its "clean up" time and will bring down many greedy people and their towers of wealth and success build upon imagination, and undiscriminating lies will crumble to the ground! And I trust Draco channeling since he has never let me down since he entered and blessed my life in 2012!
TIME FOR THE UNDILUTED TRUTH TO SHINE UPON HUMANITY!
A Powerful Message To The World
Looks like this shocking SOS to the world deadly window has proven me right again!
March 28th, 2019 Special George Noory Dr. Turi Predictions on Coast To Coast am
today: 6.0 in Mauritius Reunion
6.2 magnitude earthquake near Santa Elena, Ecuador
6.1 magnitude earthquake near Kimbe, West New Britain, Papua New Guinea
6.2 magnitude earthquake near Ozernovskiy, Kamtsjatka, Russia 6.1 in Ozernovskiy, Kamtsjatka, Russia

Upcoming shows mark your calendar!
2019 PDD and UDD Personal & Universal Deadly Windows Dates
Anything and everything can and will happen under those Uranic cosmic winds, and if you are into UFO's and own a protective UFO's talisman as to keep the reptilius away, look for them during a protective waxing moon!
UFOs Health Wealth Love Talismans
Invitation to join us on amazing UFO Cruise in October 2019
WHY ARE THINGS FEELING SO INTENSE? HOW DO WE RAISE COSMIC CONSCIOUSNESS?
Check out our new website! 2020 tickets available now!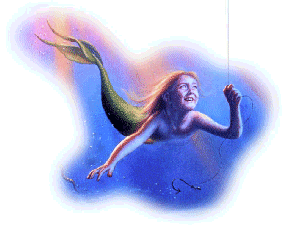 If you are one of those rare spiritual human beings in the ocean of life looking for my uplifting spiritual hook, and interested in learning more about the Cosmic Code, God's cosmic divinity, Astroforensics, or Astropsychology, just ring the bell! We will open the door of a new world above for you to join our VIP's in our Cyber Cosmic Code University! All the answers to what it means to be human and so much more is awaiting you!