5/11/2014
Letting go of the past and all your possessions is accepting and trusting a more promising future, treasure your wisdom, not your possessions…
Dr. Turi
Dear readers;
Do you have any idea of how much we can accumulate in our house over the years readers? Even with dozens of garage sales under my belt, when I look in both my garages and my 5 bedrooms house I am going berserk!
What ever I have left is not traditional garage sale material because I needed all those items for my work and I am quite emotionally attached to them. But having nothing to carry, feels liberating and does free oneself…
Some personal items such as my "Silver Bike" guarantee to never rust ($1400), my old $15000 radio equipment, my Art work, statues, jewelry, telescope etc.etc. are much too expensive to sell in the street. I have noticed also that the more you own the more those things will end up owning you… This is why in the middle of all my previous garage sales I GAVE everything away…
On June 27th I will start flying around the world with Terania looking for the best exotic places to retire. I will be fully retired by February 26, 2015 and by then we must let go of ALL we own, including my 2008 black Hummer and dog trailer. Thus if you have an item you need or want to purchase you may ask me if I have it for you, chances are I have it!
I am experiencing a mutual reception of the 2014 Arian Draconis, this mean a total physical and spiritual changes are imposed upon souls born in April (Terania) and all human beings who own a moon, rising, natal or hidden Aries/Libra dragon like me.
This cycle takes place every 7 and 12 years and the last time this happened to me, I suffered a devastating divorce, and rejection was a terrible experience for me! But 7 years later, I happily married my soul mate, Terania in Las Vegas. Thus if you are experiencing drastic changes blame it all on constellation of Draco and Astropsychology is a much safer, cheaper and accurate way to understand this cosmic dilemma instead of ingesting dangerous anti-depressants which will never fix you permanently.
In fact being warned and prepared of its impact by house and sign, allows you to tap on the productive cosmic fluid instead of drastically suffering your cosmic ignorance or even die in the process. Is $700 or $340 for my cosmic services worth your or a loved one life? The worse of this cosmic fluid is in the subconscious house inducing serious depressions and suicidal tendencies. But the nightmare will explode during specific days and confirm my latest incredible Astrological discovery on "Personal Cosmic Biorhythms."
Science has a long way to go before acknowledging the "soul of the cosmos" meantime billions of dollars are still wasted letting some "educated" kids messing up with rats' brains!
The article "Biblical Cancer Code and Sean Hyman Money Code Deception" speaks of depressions, cancer and suicide and it is now updated with the following…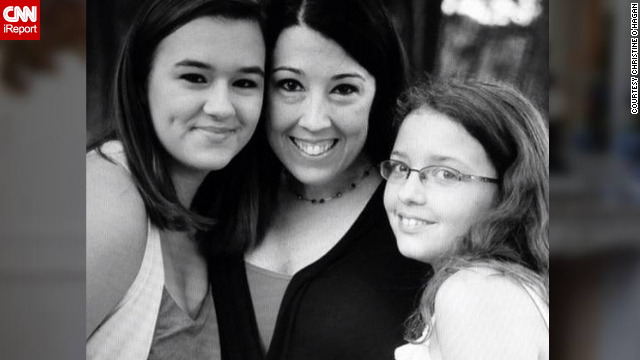 How I learned to live after trying to end my life
"Christine O'Hagan says November 30, 2012, was worst day of her life!
There is no doubt in my mind, Christine was under one of her 2012 negative Personal Cosmic Biorhythms and/or suffering the Tail of her natal/hidden Dragon in her 12th subconscious house. This produces horrific psychological changes leading to suicidal thoughts. Sad enough today science can only classify those negative cosmic energies as generalized anxiety disorder, major depression and obsessive compulsive disorder.
And the proof is right there when Christine said "There are days when I wake up wondering if I will be OK today, and days I wish I hadn't woken up at all. But still no days that are like that terrible, numb, bloody day back in November 2012."
When will all those young souls finally acknowledge the Cosmos has a soul which speaks of the glory of a cosmic God?
May 27th Ballot Drawing
Sorry the raffle drawing with those items is over
Everything has SOLD!
Stand by for the next one!
I bought this piece for $1800 in Sedona Arizona – 3 FT tall, 7 inches wide Roughly 150 LBS
This piece is very heavy and requires 2 strong person to move around. For $100 you may be the proud owner of this huge magic crystal if Terania picks your name! The crystal is most excellent placed in your living room and acts as screen of protection from the outside world.
I had the healing Amethyst directly facing this huge crystal in my house by the door and everyone noticed them right away. Next to it there are 3 smaller crystals valued at $60 a piece…
The taller crystal is 29 inches long X 4 Inches wide roughly 30 LBS
Now if you can not afford $100 to win the big expensive pieces you can join the drawing for $25 only and win ONE of the three smaller displayed crystals. Terania will use 2 separate boxes with all the cards mentioning the names of all the players, cities and states. Thus you can win the tallest one or the medium size crystal, and the smallest one will come FREE with it. Yes TWO for one!
Remember ALL will be video taped as Terania announces the lucky winners on May 27th Ballot Drawing. You can also see, behind the 3 tall crystals there are fashioned crystal candle holders and colored glass balls.
This is a very attractive set of various colored glass balls and crystal candles holder I used for years doing the Astro-Tarot. This set stimulate intuition, clarification and protection low entities from the astral plane. Thus there will be 1 more box with the names randomly picked of all those interested in the 3 displayed items above You can participate for only $25 and end up with a rare piece of Dr. Turi and expect this heavy box by your door. Yes the 1/4 Inch thick glass and brackets are also part of the deal!
All you have to do is to email me at turitrue @gmail.com and let me know which item (s) you like to own and want to enter for. Then you will get a response from me on the specific rules and your receipt. Remember you can participate ONLY if you are a VIP.
Important note for NON VIP's or the general public.
If you are not a VIP, this is your chance not only to join the cosmic code for a 3 months FREE trial, be part of the drawing and get the best cosmic guidance on the Internet. Thus if you want to join us, be part of the drawing you must NOTIFY us via email turitrue@gmail.com and wait for the instructions.
YOU STILL HAVE TIME TO ENTER THIS DRAWING
The Power of Crystals Healing Rods and Natural Gemstones
I bought this piece for $1200 – Roughly 75 LBS
For $100 you may be the proud owner of this huge healing Amethyst if Terania pick your name!

DO NOT SEND ANY PAYMENT YET!