09/17/19
Following five Close Encounters of the Fifth Kind Dr. Turi was led by ET's to uncover the secrets of the cosmic core. Commissioned by the Galactic Federation of Grand Cosmic Order to rekindle humanity Cosmic Consciousness, make astonishing predictions and heal earthlings body, mind and soul.
DO NOT MISS MY LATEST VIDEO! JOIN AND LIKE/SUPPORT MY COSMIC WORK! THANK YOU.
Dear readers;
A very powerful message was channeled last night from Draco and now it is the time to start the "selection" I wish I could tell you more but I am prohibited doing so by the Galactic Federation of Grand Cosmic Order.
All I can divulge is that: Looking at the deplorable state of this world, it seems the reptilius have now completely infected planet earth. The sad reality is: climate changes are irreversible, the suicide plague is unstoppable, school shootings and terrorist attacks on innocent people is becoming part of the norm and natural disasters are becoming much too common! How the 1% are preparing for the apocalypse.
It seems we are now entering the very last stage of humanity' survival and while I hate fear mongering, critical thinking and science support the facts! Those horrific visions were offered October 7, 2013 (6 years ago) to George Noory popular Coast to Coast am radio and TV show.
Prophecy & the Cosmic Code with Dr. Louis Turi– Feedback
The purpose is in the stars!
In fact my first prediction of "A RELIGIOUS WAR" with the Middle East was made on Art Bell back in 1995 years before the US invaded Iraq, Ossama Bin Laden and 911! Thus if I was right then and attracted the FBI TWICE in my house in one year, may be you should pay more attention to my visions!
While ET's are forbidden to interfere with humans affairs, the reptilius do not comply, yet there is still hope for a few of us, all imparted by a special recruitment of a very rare kind of Super Humans.
The majority of oblivious conditioned "educated" people have and will always ridicule my cosmic work and can only rely on both, the religious or scientific matrixes to search for the answers a cosmic God has enslaved everyone of them to search for, thus the selection has began…
This is one of the last publicized newsletters offering my SOS to the world deadly windows to the world. This does not mean I am retiring, because I intend to work even harder for the curious truth seekers "Super-humans!"
Thus if you really like my cosmic work, want to learn more about UFO's, the reptilius and Draconis Agenda you can still do so by joining us on Patreon! By joining us you will also get all my Cosmic Code newsletters, sections of my new 2020 Nostradamus Personal and Universal Predictions and so much more material I can not divulge just yet.
Patreon will be launched October 28, or after the last upcoming SOS to the world deadly windows of Sept 23rd and Sept 30th offered on radio and a few of my previous articles, thus sign up before then and do not miss anything.
I have also decided to stop offering any dates on future radio shows or any of my upcoming newsletters. The only way to get what you have been getting for years for free now will only be available for you, either if you become a VIP to the Cosmic code private website or if join Patreon.
Patreon is as a launching pad to join my VIP's later on if you like and can relate to my work! But most importantly, the idea is to create a great progressive, positive psychical movement, to battle the reptilius, all stimulated by the benevolent Draconis and most of all, for you to become a "Chosen One."
Super-humans experiments Draconis Interstellar futuristic colonization agenda
Draconis Mission Purposes:
1 – Induce "accidents" Avoid the proliferation of conductive metal trash disturbing our transmissions, transuniversal ships and sensitive navigational systems.
2 – Stop humanoids wasting resources, destroying earth's vital ozone layer with primal poisonous combustive propulsive technology.
3 – Goal: Concentration on stopping earth depleting ozone layer.
4 – Stop waste –
5 – Challenge religious, scientific, entertainment monopolizing matrixes stopping humanity developing cosmic consciousness / assimilating God cosmic Divinity.
Human host's commissioned MJ12's critical messages must be heeded to stop waste, revitalize earth, time running out.
Mission ordered by the Majestic 12 (or MJ-12) – Code name of the chosen ones, a secret committee of cosmic conscious superhuman spiritual leaders, working with Draconis Extraterrestrial officials.
The group was formed by the Galactic Federation Grand Cosmic Order to facilitate, improve and maintain the human race physical and psychical welfare.
The concept originated with the 12 apostles spiritual legacy embedded in the 12 signs of the Zodiac to guide humanity to God cosmic Divinity. Majestic 12 agenda can only be perceived and accepted by those directly involved in the mission or the Chosen Ones. Draco.
Lack of perception by earthlings: Currently souls trapped in dense physical world. Unable to dwell with commissioned MJ12 cosmic messages, take directions! Changes impossible.
Solution: Universal Cosmic awareness – Solution: Universal Cosmic teaching tuition. JOIN US NOW!
This new public option will never match the daily guidance predictions, SOS windows or what our current VIP's are currently getting every month. Our precious Cosmic Coders will always get the best of the best of our services and products, period!
Welcome to your first Cosmic Trip!
I want to take this opportunity to thank you for your great support in my cosmic work, Terania and I will always take the time to answer any of your questions to help you regenerate your spirit and face such a depressive, negative world!
We will serve you with regular cosmic code newsletters, predictions, videos and take care of your body, mind and soul in every possible ways. All you have to do is ask your questions because there is no limit to what you need to know and what we can and will do for you.
Unlike Facebook or any other public platforms, this one is about love, understanding, cosmic consciousness, spirituality, natural healing and great care offered to those who put their trust in us. Patreon will be launched October 28, or after the last upcoming publicized SOS to the world deadly windows of Sept 23rd and Sept 30th offered on radio and a few of my previous articles. Thank you for signing up and see you soon my dear friend!
***********
Remember reader, I have been removed from all major public websites there is no reason anymore for me to serve a selfish, unconcerned public with my precious cosmic pearls of wisdom. Knowing only a few of my supporters can benefit and share my work only the "Chosen Ones" are now ready for us.
It seems only popular infected "talking heads" like "David Icke reptilius infected slave" who deny the reality of 911 and assure you the Sandy Hook was also staged and only notorious people turn in to "lizards" are missioned to lure more misinformed people to fall the reptilius!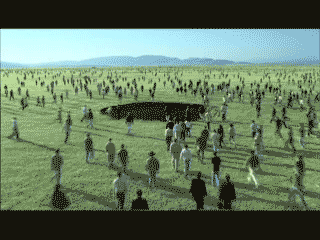 Follow the misinformed herd of oblivious humans or free your spirit with Dr. Turi
Sad enough the reptilius keep offering more opportunity for deception, lies and nonsense as to infect more and more of their oblivious followers world wide!
Alex Jones: Psychosis David Icke: Reptilius made me believe Sandy Hook staged
In memory of all the lost souls victimized by the reptilius on 911
The reality is; the reptilius "and their infected slaves" will do all they can to mute those who can truly help humanity! And even with the facts "in your face" on so many fronts, the support I need is still missing!
MEMO
Dorian killer hurricane and Humberto were fully predicted well before their formation in the Atlantic ocean.
FACT, DR. TURI WARNED THE WORLD WEEKS AHEAD OF TIME ON HIS RADIO SHOWS, IN HIS COSMIC CODE WEBSITE, HIS NEWSLETTERS AND YOU TUBE CHANNEL! share pls
Those dates and radio shows are still available for all skeptics, agnostics, atheists and "young souls" alike! "Watch for the next SOS to the world deadly windows. Aug: 29th – Sept 2nd – Sept 10th – Sept 17th, Sept 23rd and Sept 30th Grab your pen, listen to the show and make notes of my warnings my friends."
Support my message please Click here to get your Facebook friends to tune in.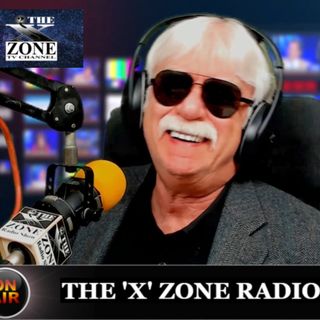 XZRS: Dr Louis Turi Rob McConnel show
The Modern Day Nostradamus and Channeler of the Entity Draco
Another UFO's radio show you will enjoy!
The next SOS to the world is promising more deadly news, large earthquakes in another reptilius dance of evil, this window is now operational. Thus be part of the solution and share my warnings and my cosmic work and help me save lives in the process.
MEMO FROM – GRAPHIC VIDEO WARNING: Beatings in Minneapolis the reptilius at work! Please click on the link above to check the previous collected news induced by the reptilius cursing humanity!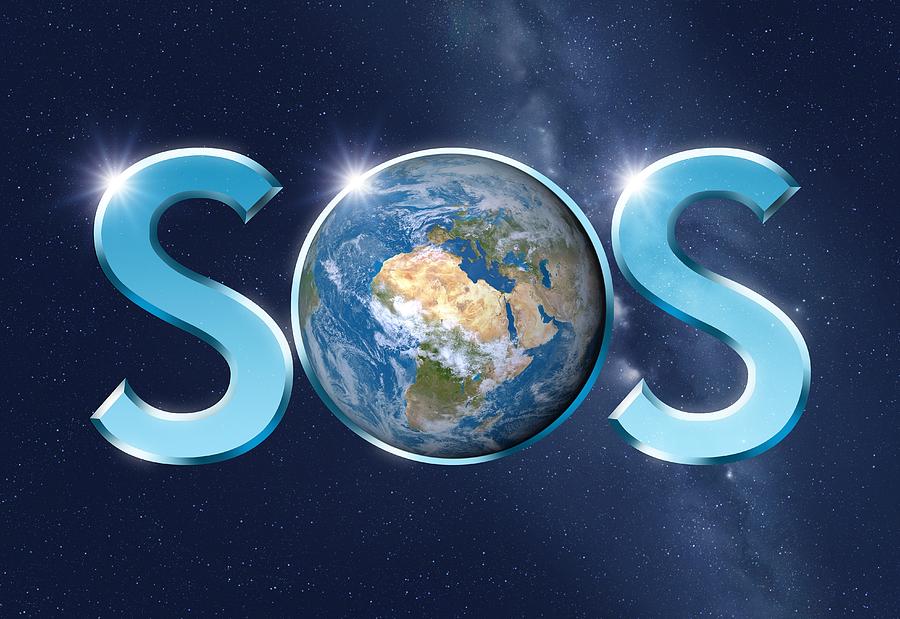 Posted by Dr. Turi on August 27, 2019 at 8:26pm in VIP universal – daily forecasts.
September 2/17/30 (Starting on the given date, will last all the way to the next window)
Hidden secrets, sex, money come to light
Raw power challenges police deadly villains
Ugly face of death drama horror surface
Nature man's religion bloody folly reign
KEYWORDS
Russia / Famous Death / Dramatic Death News / Police news / Police brutality / FBI / CIA / Secret services / Secrets to light / Mob / Scandals / Terrorism / Cyber attacks / Abduction / Finances / IRS / Super wealth / Sex / Porn / Prostitution / Life and death / Serial Killers / Undiluted truth / Nature and Man Made Wake up Call.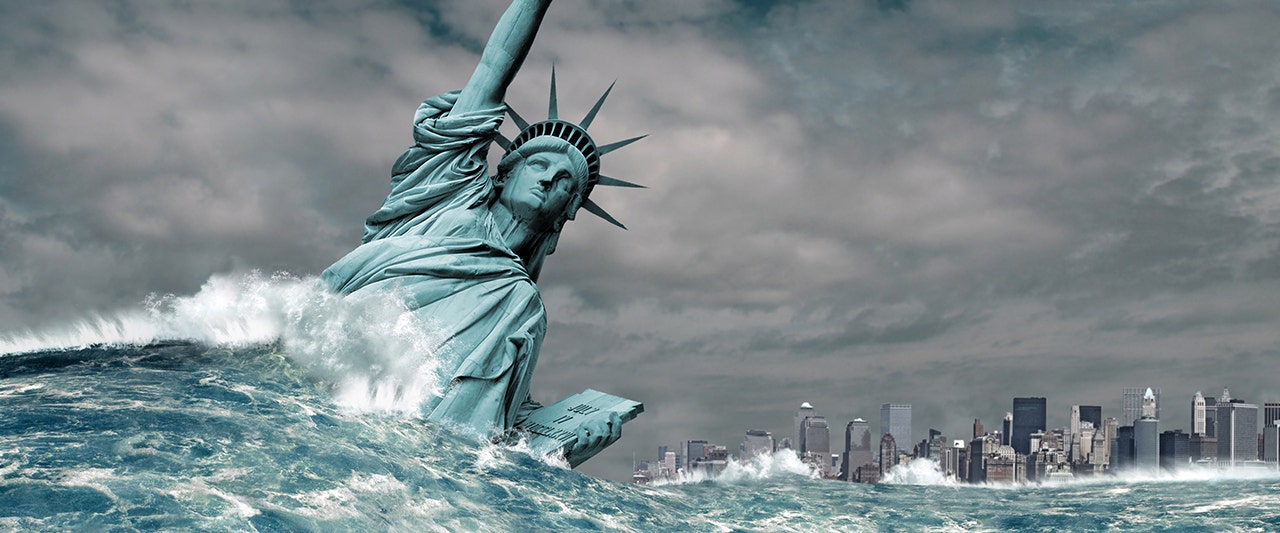 *******************
Hurricane Humberto forecast to become 'major' storm, lash Bermuda with heavy rain, high winds
Twin suicide bombings target Afghanistan president's rally; 48 dead Terrorism?
Hong Kong Christians fear religious freedom could be 'gone forever' Raw power challenges police deadly villains
Explosion and fire break out at Russian lab known for housing deadly smallpox virus Russia?
Former Trump campaign chief to testify publicly Secrets to light?
Comedian sued by woman in sex video extortion plot Sex?
Man killed 3 masked teens as they tried to rob his home
Man who killed wife, then daughters after taking them to church, sentenced to life
Longtime ABC News star loses battle to breast cancer; was 75
Police investigating after finding abandoned boy, bodies in burned out vehicle
A woman was arrested after she bought an AK-47 and threatened her old school
147 tigers were rescued from a Thai temple. Now, over half are dead
Man dies in seventh vaping-related illness
Missing Florida mother and her four children all found dead, sheriff says
He is one of 60,000 homeless in the county of Los Angeles
UFO videos are footage of real 'unidentified' objects: Navy
How the 1% are preparing for the apocalypse
COMEBACK EVERYDAY TO CHECK THE DRAMATIC NEWS COLLECTED RIGHT HERE!
THE SPIRITUAL AWAKENING SERIES
This exciting new series is designed to showcase gifted Spiritual Masters who can help you enhance your inborn powers, heal your body, mind and soul, enlighten you on what it means to be human and reach a higher level of cosmic consciousness ……….Want to know more?
Join MC Coast to Coast AM Producer Tom Danheiser, and Producer Lori Wagner for an unforgettable evening with UFO's Contactee, Divine Astrologer, Futurist, Cosmic Consciousness Teacher, and Clinical Hypnotherapist Dr. Louis Turi (www.drturi.com).
God Cosmic Divinity and Universal Consciousness
Learn to harness the creative forces of your subconscious and fulfill your destiny.
Learn what your soul's purpose is all about and uncover the values of your past-lives.
Learn what your stars have in store for you personally in 2020.
Learn how to respect specific Universal Laws based upon your Sun sign.
Learn how to use the formidable power of your natal Divinity.
Learn all about God cosmic design and Jesus' immaculate cosmic Ministry.
Learn all about certain groups of extraterrestrials and their particular agenda.
Learn all about the essence of all the planets ET's assembled together in our solar system.
An out of this world event that will stay with you for the rest of your life and completely change your perception of our universe and what it means to be human… Tickets: $40 – Reserve your spot now by emailing danwagentertainment@gmail.com – Tel: 818-841-4037
Date & Time: Wednesday, September 25, 2019……………..7pm-9pm
Where: Unity Burbank Center for Spiritual Awareness – 637 S. Victory Blvd., Burbank, Ca 91502
********This event will fill up fast……. get your tickets now!********
Also warmly thanking my good old friends Alma/Atma (Guthrie) and William RoehlingDirector: San Diego "LEGIONS OF LIGHT" for having me as a keynote speaker on November 3rd 2019 for the San Diego UFO SOCIETY. Draco gave me the date for that special day because we are also planning to do an "Evening UFO's Sky-watch" and I want to make sure all the people invited will experience the incredible and his mind boggling psychic power working through me. I will keep you posted and offer you more information to join us when the planning is finalized.
With such a line up of phenomenal speakers expect only the best! Remember it is only if you socialize that your wishes will come true… No social interaction can sometimes lead to a lonely, boring life! if you trust my cosmic wisdom, join us because this event WILL BE LOADED with very interesting surprises that will change many people's lives!
While the management is offering the great option to save you more money pairing with a male or female roommate, they are also making sure you'll be matched with the right person.
There are people awaiting to know you right now and god knows where this new relationship will take you! To register for roommate matching, just fill out the form here.
Once again make sure to mention my name Dr. Turi to Adele and contact Teraniapromodir@gmail.com right away!
Thank you all… DT
WHY ARE THINGS FEELING SO INTENSE? HOW DO WE RAISE COSMIC CONSCIOUSNESS?
"Cosmic consciousness is the awareness of a cosmic God speaking his divinity through the signs and use it wisely to serve, warn and guide humanity. " Dr. Turi.
Join us at ANTIAGINGGETAWAYCRUISE.COM from March 14th- 21st 2020 where I will offer my own cosmic wisdom and unique tips to stay younger, correct (or improve) vision using Nostradamus's natural mean and specific health/youth tips!
I will elaborate in time about what I will offer on the ship and you should start by visiting their website and plan to join us in 2020.
A different kind of cosmic music… ~Terania
Beyond the Secret 2007
The Power of the Dragon 1999
Moon Power Starguide… 1997
I Know All About You 2000
And God Created the Stars 2001
602 265 7667