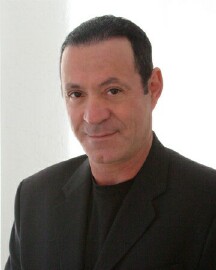 M.D.U.S
Dear readers;
This is a sample of one of our few monthly forecasts, generated for our VIP's. Also enjoy my warning about NUKES and shocking news if you can detect them in this article… What did you give the word lately? One must give, in order to receive.. Be safe!
Will North Korea Strike First? Be ready! North Korea vowed to launch a NUCLEAR attack on the USA!
Nukes Harvey Irma September 10th 2017 SOS to the world deadly window!
6.3 magnitude earthquake Indonesia – Dr. Turi does it again and again!
Hurricane Harvey and the solar eclipse predictions
Remember, new VIP's joined us and read the following for the first time…And as always, we may sound redundant to our older VIP's who have been with us for years. Some newcomers may also post questions in the chat room and we ask our cosmic family that if you land on it before we do, to provide them with the help they need to navigate this website.
So please bear with us, the proper introduction any of our forecasts is very important.
If you ordered your 12 months "Cosmic Biorhythms," do not expect those cosmic winds to be obvious in your life right away. Some people expect immediate gratification but, because of other cosmic code influences, some of those life changes are much more subtle while other will be very obvious.
One needs to practice patience and observations to make a good use of this service.
If you do not see anything unusual during those windows, it is mostly because you are not yet trained to perceive the changes taking place during your 2017 given dates.
But for Louis and mines (Terania) trained eyes, ALL our cosmic biorhythms, personal and universal never went unnoticed.
One must be patient, as it may take weeks even months before you realize how crucial it is to be aware of that Universal/Personal cosmic timings and how to use this work properly.
All long lasting planets information and predictions for each personal sign only – such as Jupiter, Saturn, Neptune, Uranus, Pluto; are incorporated in the new and improved "2017 Nostradamus Personal and Universal Dragon forecast for all signs."
This eBook is now available and we cannot emphasize enough how important it is for you to get it. You may notice some deep psychological changes taking place in yourself or on your loved ones and knowing where those cosmic winds affect you at a personal level is the option to control the outcome.
As we know cosmic unconscious people will run to traditional psychologists who will prescribe dangerous antidepressants making the situation much worse. A natural chemical imbalance could be the result of both the effect of the previous 2016 Neptunius Dragon which will always fade away naturally after a few months if you know about it.
And if you don't, those depressions will turn into panic attacks and dementia. Thus my sad prediction of an upsurge of drugs, alcohol abuse, untimely deaths, and suicides… RIP Patty Duke another victim of medical prescriptions!
And in the years to come if humanity makes it, many of those new laws will be retracted. It's all about lobbyist's corporate money and making you the docile zombies they need to dominate and survive.
This Universal watery, nirvanic dragon is very deceptive and will lead to the legalization of weed all over the US because the greedy lawmakers can NOT think rationally! This dragon allows for many Americans, including women to be treated without respect publicly by those unruly, bully politicians also aiming for the white house… It doesn't seem that the whole world will wake up before its too late.
Thank you again VIP's.
The invasive, aggressive 2014 /2015 Arian Draconis devastating war like energy is now over but its legacy is still cursing the world each passing day with more wars, fires, more emigration disputes, more deaths, more racism and more human political stupidity suffering the power of the stars! Read more and share Pls.
"If you are not happy or something is missing in your life it is simply because you do not live your destiny as intended by God through the Cosmic Code" ask and you shall receive!
June at a glance – Note this colorful calendar is not part of the "Divine astrology" methodology work and used for rapid traditional dates/moon checking only.
The red dates should not be used as a part the SOS to the world 3 days windows (universal) or as your negative (personal) cosmic biorhythms days.
The following is the current / monthly modern astrology calendar, complete with universal astrological information, including planetary aspects, void of course Moon data, and Moon signs. Note: Time is Eastern Time (Daylight Savings Time is observed).
The invasive, aggressive 2014 /2015 Arian Draconis devastating war like energy is now over but its legacy is still cursing the world each passing day with more wars, fires, more emigration disputes, more deaths, more racism and more human political stupidity suffering the power of the stars! Read more and share Pls.
"If you are not happy or something is missing in your life it is simply because you do not live your destiny as intended by God through the Cosmic Code" ask and you shall receive!
June at a glance – Note this colorful calendar is not part of the "Divine astrology" methodology work and used for rapid traditional dates/moon checking only.
The red dates should not be used as a part the SOS to the world 3 days windows (universal) or as your negative (personal) cosmic biorhythms days.
The following is the current / monthly modern astrology calendar, complete with universal astrological information, including planetary aspects, void of course Moon data, and Moon signs. Note: Time is Eastern Time (Daylight Savings Time is observed).
Astropsychology is very different and uses no time… Only for rising readings if requested or Astro-Carto-Graphy relocation charts involving precise longitude and latitude.
We always use the time you provide us with but divine astrology methodology is much more objective and undeniably accurate, in forecasting natural disasters and personal events.
Welcome to Your Day – to – Day Guidance for August 2017
The greatness of the Universe is unknown, but the magnetic forces that direct and move all the planets in our galaxy are known; this Divine source of power can be used to guide and bring man a life filled with happiness, peace and harmony. — Dr. Turi
First, a look back over the last five days of the New Moon — July 23, 2017 in Cancer:
With the Moon so close to the earth, this specific lunation had an important effect on many of us especially France's last month's "La Bastille" day festivities. Many faced the beginning or ending of important phases of theirs and other people's lives (especially if you were born on that day). This lunation could represent a very significant part of your destiny, even the United States of America, a Cancer nation (July 4th 1776). Some may have been forced by the universe to let go of your past and forge into your new future. Whatever the changes were, I am sure they were with confidence. Many were affected and forced to move on due to war and/or natural catastrophes or simply to further specific wishes.
Lunation impact on all signs:
Aries -///////
Taurus – //////////////////
Gemini – /////////////////
Cancer – ///////////////////////
Leo – //////////////////
Virgo – /////////////////////
Libra – ///////////////////////
Scorpio – ///////////////
Sagittarius – //////////////////////
Capricorn – ////////////////////
Aquarius – ///////////////////////
Pisces – /////////////
SAT., SUN., MON., TUE., WED.,THU.— JULY 22,23,24,25,26,27 RULERS — The Sun (Children) and the Moon (New beginnings)
Work, Career and Business: We are on New Moon timing, but you may find it difficult to concentrate on your duties as your mind will wander over everything you must accomplish. The deserving hard-working souls will benefit from bonuses or new opportunities to promote their careers. Some may face the ultimate end of a portion of their business lives. Whatever happens, you must accept the changes with faith. Your desires or dreams may not fit your present situation and the stars may decide to shut you down. It's for your best interest.
Partnerships: Some of the people you know will have to move away from you, or you yourself may decide to relocate. Expect the beginning or ending of an important phase of your life. Watch the drama of life taking place, as the old must be replaced in many aspects of the human experience.
Family and Friends: This New Moon trend may prove to be both sad and great for many. A family member or a child may need your advice. Be willing to consider the issue from their point of view; avoid emotional involvement or forcing your opinion on others. Most of all, provide spiritual support.
Love Affairs: With a Waxing Moon upon us, expect much progress in the area of love. But some people from the past may become heavy in your heart and could produce stress in your life. If they bring good memories, have fun, but don't get too caught up in the nostalgia. If they were negative in the first place, stay far away from their charms the second time around, unless the hard lesson has been learnt from both sides. If you were born on one of these days, happy birthday to you and count on some really good times ahead. If you were born in December, a Leo or an Aries may find you too depressing lately. Listen to a friend born in October; you may learn something. Don't let guilt drag you down; life must go on. Many will enjoy a trip to Europe, France and Italy.
Travel and Communication: The family and children may keep you busier than usual now and bring you in contact with interesting people. This trend will bring surprising news and reminds us of our responsibility.
Environment: Nature may also go berserk and news could be significantly large and destructive. TEHRAN, Iran — A powerful earthquake jolted Iran's rugged Khorasan province, killing nearly 2,400 people and injuring an estimated 6,000. The U.S. Geological Survey told CNN the quake had a magnitude of 7.3. So, nature may also show her power with shocking weather. Thousands of people may be forced to relocate. Many unaware daredevils or unlucky souls will lose their lives because they have no knowledge of the stars' impact on human affairs. You may suggest or offer them to join the cosmic code and read these star guide excerpts; a little information is better than none, and that is the purpose of this publication. They will probably love you forever because of this practical, thoughtful gesture…Join us…Show your support!
Famous Personalities: A famous person or their child could make dramatic news. Expect interesting news about many famous people. The church could also make sad news such as in July 2007: FAISALABAD, Pakistan. A 67-year-old Pakistani Roman Catholic bishop shot himself to death outside a court, to protest against a death sentence on a fellow Christian for blasphemy. Some will work hard providing housing or clothing to the world at large.
Events: July 2007 – Under the same celestial energy in LIMA, Peru — Twelve people survived and 75 were killed when a Peruvian air force Boeing 737, chartered by the Occidental Petroleum Corp., crashed in a northern Amazon jungle.Blackout, tornadoes, volcanic eruptions, including rough weather is also high on the list.
Shopping: Don't overspend, no matter how glittery the gift in question is. You can find a good deal on a big-ticket item by comparison shopping. Some will want to use the Waxing Moon and visit Las Vegas' casinos and may strike luck. Better make all your plans now and go with the New Moon. Don't stress; understand and use the stars; they are there to be used and make life easier. Share our valuable forecast from www.drturi.com with accurate guidance or offer a reading for someone's birthday or offer a comparison chart for a newly wed couple.
Note: Attention: Pluto doesn't care much for the Waxing Moon, he is back with us — Expect dramatic happenings all over; control is a must. Don't be one of his ignorant victims: be aware of Pluto's destructive power.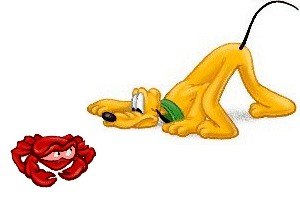 FRI.,SAT., SUN., MON.— JULY 28,29,30,31 and August 1, 2017
RULERS — Venus (Love) and Pluto (Climax/secrets)
Work, Career and Business: You are now walking on a fine razor blade and it's windy. You know what I mean! You'd better use all the "savoir faire" you know. A serious wake-up call will come to many unaware skeptics of predictive divine astrology's powers. The possibility to lose it all (and rebuild it) will be a serious matter for some karmic souls.The new moon should help you make all the changes needed. Have faith in yourself.
Partnerships: Many ugly secrets may surface now. You could learn something sexual or financial about a partner. Keep the trust; do not divulge the secret. Money will play an important part of this trend; listen to your intuition in all you do. Venus will help tone down the stress induced by Pluto.
Family and Friends: Be patient with all. Do not expect anyone you care about to be diplomatic to you during this trend, if Venus (diplomacy) is weak in his or her chart. Again, do not fall for Pluto's destructive or sarcastic remarks; words of love should pay off in the long run. Be ready for some possible dramatic news from someone close to you. Whatever happens, be strong; life must go on. Pluto will work to your benefit.
Love Affairs: Passion is in the air. Secret affairs involving sex and passion may be publicly divulged, forcing people to take stands to destroy and rebuild relationships. This might happen to you, too. In any case, use tons of diplomacy to save unwanted trouble in your love life. If you are a water sign such as Scorpio, Pisces or Cancer, this lunation will touch you. Leos must take it easy at home and avoid traumatic experiences involving the police force.
Travel and Communication: Expect news pertaining to the police force and crooks. Nature's destructive forces will be obvious in some parts of the world. Be careful of what you do or say during this trend. Drive carefully, and stay clear of weird strangers and strange places. Again, if you learn about someone else's secret, do not tell, you may be asking for trouble. Your intuition will be accurate; listen to the little voice within.
Environment: Pluto belongs to the divine family and has specific regenerative work to accomplish, and his impact on earth and its people is needed. As Pluto destroys it all, he also gives the opportunity to rebuild stronger and better. Be ready for all sorts of dramatic news everywhere. Stay safe; don't try the devil. Many people will lose their lives. Expect such news: (EXCERPT 9/2007) COLLEGE STATION, Texas — Had Brandon Kallmeyer dozed off and let his truck slide onto the shoulder almost anywhere else, he might have simply awakened and steered back onto the highway. But police said Kallmeyer tragically veered off a straight, flat four-lane road at precisely the place where a group of college students had gathered en route to a fraternity party, leaving six dead.
GABORONE, Botswana (AP) — A disgruntled airline pilot today commandeered an Air Botswana plane at the country's main airport, circled above and crashed it into two planes on the ground, in a suicide mission.
ACALAMA, Mexico — The danger of new erosion forced rescuers to abandon their search for victims of another landslide in southeastern Mexico that has left as many as 170 dead.
Famous Personalities: Some famous people may be called back to God. A famous person's secrets may also be made available to the media. Expect news such as, (EXCERPT 9/2007) Death of a legend: NBA great Wilt Chamberlain found dead at his home in LOS ANGELES — Wilt Chamberlain, a center so big, agile and dominant that he forced basketball to change its rules and the only player to score 100 points in an NBA game, died Tuesday at 63. Secrets come to light under Pluto jurisdiction, such as, October 12, 1999 – MIAMI- O.J. Simpson called 911, saying he was trying to get help for a woman he said had been on a two-day cocaine binge with a former baseball player. Simpson, 52, placed the call Sunday night from the townhouse of his 26-year-old girlfriend, Christie Prody, in southwest Miami-Dade County.
Events: Hopefully with the New Moon and lovely Venus, we can only hope they will stop Pluto from damaging us by way of dramatic happenings. If you are a Police officer or a security guard, be very careful during this trend. The wildest crooks may be facing you soon. Don't take any chances and stay alert. Often the police make dramatic news and kill people. (EXCERPT 9/2007) Union Nigerian police kill 10. AJUBA, Nigeria (CNN) — Ten protesting strikers have been shot dead by police in Lagos, a top union official said.
Shopping: As Jupiter is with us; a visit to your local church for God's guidance or your favorite psychic/astrologer may do you well. Anything bought now that can be used for metaphysics will bring unusual power to you. Alarms bought now will stop the crooks.
WED., THU., FRI., SAT.,SUN. — August 2,3,4,5,6:
RULERS — Jupiter (Cheerfulness/Latino) and Saturn (Adjustment/Uncle Sam):
Work, Career and Business: With the new moon still upon us for a few days, the guardianship of Jupiter, the finances and resources of others could spell some profit. New Moon. Real estate deals, trades, and credit approval will be among workable developments then. However, with the Waning Moon close by, better keep a low profile and avoid asking too many favors. Be ready for the beginning or ending of important portions of your life. Surprising, even destructive news may be ahead of you. Be ready to welcome any changes. Life is a constant process of change and your existence on this dense physical world has specific purposes.
2017 Second Supernova Window
Second SUPERNOVA window From Friday, August 4, 2017 through Monday, September 4, 2017
EXPLANATION OF A SUPERNOVA WINDOW
Concentration of negative celestial energy approaching Be extremely prudent in driving, and expect chain-reaction accidents. Be prepared for delays, strikes, and nature producing awful weather, including hurricanes and tornadoes. The same energy that produced the Titanic disaster, the Asia tsunami the Northridge Los Angeles and Kobe Japan earthquakes and major other calamities is approaching again. Remember the thwarted terrorist attack of August 2006 in the UK where the BA canceled thousands of flights because the BAA ordered all passengers not to take or check ALL handbags before boarding their planes? Those people did not check their moon power excerpts and paid the price of ignorance.
Double-check all your appointments, and if you can postpone traveling and flying during this Supernova "window." If you must fly very often, simply make sure to purchase your ticket and make your reservation during a Waxing Moon and the stars will not bother you.
Remember the Universal Laws do not care for birthday or religious holidays or else, simply think of crossing the street while the light is red or ignore a stop sign, and then see what will happen to you. Those laws are impartial and written by God not men and messing them up will bring about serious penalty. Remember knowledge is power ignorance is evil!
Communication and electricity will be cut off, and a general loss of power is to be expected. Appliances, computers, telephones, planes, trains, cars, all of these "tools" will be affected by this energy. They will be stopped in one way or another. The people of the past will make the news and will reenter your life. Expect trouble with the post office, education, students, strikes, prisoner's escape, newspapers, broadcasting industries and computer viruses may bother us again.
Many a failed mission and expensive electronic equipment (Mars probe etc.) and our tax dollars have been wasted because of the scientist's lack of knowledge of the stars. As usual NASA, which is not aware of the science of astrology, will waste our tax money with failed missions due to bad weather and electronic malfunctions. In the name of ignorance a few years ago, in the Challenger explosion seven astronauts lost their lives when NASA launched the shuttle under a "Supernova Window."
Marine life sharks, whales etc may also beach themselves due to Mercury Retrograde affecting their natural inborn navigational systems. All these malevolent predictions and waste of lives and equipment do not have to occur. Those predictions do not have to affect you directly as they unfold. Instead, they are printed to prepare you for setbacks and frustrations, thus advising you to be patient and prudent during this trend.
There is no room for ignorance, and those who are not aware of the celestial order, including the NASA space-program management team, will continue to pay a heavy price. In all mankind's' affairs, ignorance is true evil. Scientists who do not honor the word science, which is based upon solid investigation, is solid proof of mental snobbery. By omitting any physical or spiritual laws can only bring penalty; for science's purpose is to explore all possibilities, even those laws written in light via the stars.
Full Moon — August 7, 2017 in Aquarius: Expect some serious surprising or shocking developments to take place in the near future. NASA could make shocking news again soon, especially if they avoid using the value of the stars. This is the same energy that produced many mishaps with expense electronic equipment and the death of many courageous astronauts. Also under Uranus power the Middle East suffered the "US surprise bomb attacks" on Saddam Hussein's forces in Iraq and under the same energy, when Israel invaded Lebanon.
This energy can affect sophisticated electronic equipment and could produce bad aeronautic accidents. Unlucky children could suffer this disturbing dramatic lunation; keep an eye on all of them. They are accident-prone for a while. Just be ready to accept the upcoming changes with faith in God's desire to restructure the earth's crust.
Be ready for nature's devastating forces, producing destructive weather, tornadoes, earthquakes and volcanic eruptions. Expect anything surprising, even incredible including out space manifestation to take place soon. Be ready to see the real power of Uranus, the planet of sudden releases of energy, in action. Explosions are also expected and the US, UK, Asia and Japan or France may also make disturbing news soon. News of nuclear deals or planning/endeavors is ahead in the secret agenda.
Lunation impact on all signs:
Aries –/////////////////////
Taurus – /////////////////
Gemini – /////////////////////
Cancer –//////////////
Leo – /////////////////
Virgo – /////////////
Libra – ////////////////
Scorpio – /////////////
Sagittarius – Maybe////////
Capricorn – Difficult ////////////
Aquarius – Possible /////////////
Pisces – Let go of///////////////
MON.,TUE.,WED.,THU.,FRI.,SAT.,SUN. — AUGUST 7,8,9,10,11,12,13: RULERS — Uranus (Bombardment) Neptune (Religion) and Mars (War):
Work, Career and Business: We are now into the Full Moon. Listen to intangible impulses from a different plane other than the physical, before making important decisions. Avoid insecurity and imagination blurring your vision or your faith during this trend. Neurotic tendencies and depression come from a heavy Neptune in anyone's chart; use your will and see the bright side of your business life. You may find it hard to concentrate at work, but everything will be clear again in a couple of days. Keep emotions in control; use plenty of patience and diplomacy with co-workers or the boss at work. Try to concentrate on the future.
Partnerships: Mars is called the "Lord of War" for good reasons. Do not let him aggravate a situation, as this could hurt a friend or a loved one. The purpose of these moon power excerpts is to teach you firm control over the stars and to manage positively the outcome of any situation. If you know someone who needs help, offer this cosmic code guidance as a birthday present. Mars also rules cars and machinery, and with deceiving Neptune around you should avoid drinking and driving (you should never do this but right now, even a little could hurt you). Danger could enter the lives of those ignorant of the celestial rules just now; beware. You will be given energy from the red planet; make good use of it by channeling the power constructively. Still, Mars' energy can help you start some business, even a new relationship. Keep a positive attitude.
Family and Friends: Help some family members see through the veil of self-deceit. Some of your friends may need spiritual support; work with them without getting emotionally involved in their problems. Again, keep away from alcohol after dark if you decide to meet them. A trip close to the water or Sea World may be rewarding. Keep a vigilant eye on the kids and your pet, as impatient drivers could hurt them. Be prudent; be patient, but firm and confident. Spend some time with the children, teach them love and harmony as Mars may make them play rough. Be aware around water. Remember the prediction about children playing rough with Mars. (Moon Power 1997 page 116) Memo: Water slide collapses kills one, injures 32 — An amusement park water slide collapsed Monday June 2nd, 1997 after a group of high school seniors on a graduation outing, ignored a lifeguard's warning and went down together. One student was killed and 32 were injured, six critically. Be aware; watch the kids around water.
Love Affairs: Don't be vague in love matters. Secret love affairs may start under Neptune's deceiving power and many will end up deceived; beware whom you tell! Avoid drinking heavily and enjoy a great walk by the sea or any watery area. If you were born in April, a Leo or a Sagittarius may be strongly attracted to you. At any rate do not expect much with love now; you'd better wait for better auspices.
Travel and Communication: Some of us may experience strange things in unfamiliar places or find themselves with weird people. Keep an eye on your personal belongings and learn to rely on your gut feelings. Nevertheless, you can expect heavenly intervention in a dangerous situation. For those at sea, take all precautions as the weather could turn nasty without much notice.
Environment: Disturbing news from the sea, oil and flooding is a possibility. News about medicine and chemical explosions and broken dams can also be expected.
Famous Personalities: Sad news regarding alcoholism, drugs and incarceration will come about the rich and famous. Some famous souls might have to learn the law and may find themselves in trouble. The release of a new movie will make some of them very happy. Certain famous people will suffer incarceration or hospitalization.
Events: Depressing and explosive news will come from the Middle East. — Oil prices may rise due to another oil spill. Expect water, tornadoes, typhoons, hurricanes and earthquakes such as; August 31, 1999 – ISTANBUL, Turkey — A strong earthquake and an aftershock shook northwestern Turkey, just two weeks after a deadly 7.4 magnitude quake left more than 14,000 dead. About oil spills, look to September 8, 1999 – EUREKA, California (AP) — Coast Guard officials have managed to clean up only a small portion of about 2,000 gallons of oil that has leaked into Humboldt Bay from a dredging vessel. The oil leak from the ruptured fuel tank of The Stuyvesant occurred Monday night, after rough seas apparently tossed part of the dredging apparatus against the vessel. Part of the equipment sliced through the hull, cutting a 6-inch to 8-inch-wide hole in the tank.
Shopping: This is not a great time to invest in anything related to the spiritual arts. As a rule, musical instruments, painting and spiritual materials should be bought before the Full Moon. Invest in cleansing tools, only.
MON., TUE., WED.,THU. — AUGUST 14,15,16,17: RULERS — Venus (Artfulness/Diplomacy) and Mercury (Words exchanged):
Work, Career and Business: Fight the depressing mood you may find yourself in. The Moon might be against you right now but you can still make significant progress; reorganize it all. Business started now won't bring much financial security to all parties involved. Not a time to ask for a loan from your bank or a financial favor from a friend or family member. Money and security will play an important part of this trend and you might find yourself investing in a good deal from the past that you missed earlier. You should be confident no matter what, as your will (the part of God in you) is still stronger than the Moon.
Partnerships: Candlelight, soft music, courtship and social gatherings for the upcoming weekend are on the agenda for some. The soft Venus energy will tone down the aggressiveness of many people around you. The time is upon you to make peace and apologize for your mistakes. You need to reach out to the people you know, but avoid expanding the various social networks in your life. Use finesse in all you do, you can't miss. Under Venus' blessings, you must keep in mind that whatever is offered with true love will bring luck to the giver. Abusing her kindness, will bring back heavy karma and will be paid in full (fool). Let your partner know about your deep feelings and see the good side of life.
Family and Friends: You might find your self socializing with some people from the past but remember, the moon is low and it might be better to keep a low profile until the moon is up again. Strange new people may also be there waiting for drama. Communication is on the fore and while others may listen, avoid falling into useless gossip anywhere, including over the telephone— only "Ma Bell" may benefit from that! You may hear distressing news about brothers or sisters. Use Mercury's power of expression to write those long overdue letters.
Love Affairs: Some will happily give; some will gladly receive presents that will last forever in their hearts. Promote words of love and be aware of the feelings of others; lovely Venus will change uneasiness into love, attention and respect. You and a longstanding friend may discover that your relationship is growing towards romance and both are surprised. A dual situation may force some to make a decision, use your intuition, and keep a cool head. The lessons of the past should be remembered. If you were born in February, a Leo or a Gemini may make your life a misery. Be patient with all the people around you.
Travel and Communication: Do not expect interesting news, as your telephone might be full of distressing messages. Not a time for traveling, however, avoid the impulsive Mercurial need for speed. You might have to deal with high winds or water. It's time to express your self, write letters or maybe start (or finish) a book.
Environment: With the Waning Moon upon us, nature may get out of hand with a bad earthquake. A monetary scandal could also make the news. A famous personality may pay a heavy price for a stupid and selfish act.
Events: A financial scandal or some secrets may reach you. Foreign affairs could be distressing for many governments, forcing some dramatic interaction soon.
Shopping: Take care of your wheels and shop around for things for the office. If you decide to purchase a second-hand car, you could strike a good bargain; don't be afraid to barter aggressively. Mercury loves mental stimulation and your wit will help you to save money. Be happy and alert — don't be afraid to use your powers of communication.
FRI., SAT., SUN..— AUGUST 18,19,20: RULERS — The Moon (Ending of life/new start) and the Sun (Love/children matters):
Work, Career and Business: You may find yourself discussing goals for the future with someone close to you. Some may move to other locations. Life is a process of constant change and this lunation may touch you or someone close to you. Make the most out of this change and trust the upcoming future. Not the time to work on any endeavors, sign contracts or travel; wait for the upcoming New Moon to move or deal with important matters.
Partnerships: Time to promote only faith and have confidence in all you do. This type of energy will be difficult for some as they might be forced in or out important situations. Accept those changes you may not be able to control. You might be going through a hard time now, but the Universe will pay you back in spades, if you learn from your experiences and keep faith in yourself.
Family and Friends: Some may have to listen to friends' stories and be ready for the beginning or ending of an important part of their lives. Keep in mind that the Moon is Waning (negative) and those unexpected changes must be faced with courage, no matter what. Give special attention to the children these days and provide them guidance, if needed. Their young and fragile spirits need constant reassurance and appreciation. Also, with the Sun in charge, you might stimulate their creativity and enjoy their youth and boundless energy. This energy could also work against them, and some may be accident-prone, so watch them carefully.
Love Affairs: Some people might surprise you; however, don't dream or hope for finding a lost love now. Be ready for the beginning or ending of an important part of your life. If you are stuck in the wrong relationship, this lunation may force you out of the situation very soon. Accept the upcoming changes with grace and have faith in the future. Those changes will bring someone worthy of your feelings. Wait for the next upcoming New Moon to get active in your social circle again. For those born in May, a Pisces or a Virgo will be strongly attracted to you. Enjoy a great show when possible; you need to forget a few things in your own life.
Travel and Communication: With the Waning Moon affecting our psyches, tears and depression might be a problem. Keep busy, avoid negative thoughts of the past and look for positive endeavors. Free yourself from pessimistic people or stressful situations; use your will and surprise others with a formidable optimistic attitude. Be a defensive driver, ever ready to give way to the crazies of the freeway. Plans to travel far may be imposed upon your life by Uncle Sam.
Environment: The weather will turn very nasty in some states, and many will lose their lives and possessions. Thousands may be forced to relocate due to dramatic experiences with nature. A loss of power is part of this trend; don't take any chances, stay safe. April 9, 1998 — 39 die in Southeast storms – At least 39 people were killed in tornadoes and thunderstorms that raked the Southeast overnight. Most of the deaths were in Alabama.
Famous Personalities: An important figure could suffer a heart attack or surgery! A naughty love affair may dramatically end. Some unlucky children could be involved in awful accidents.
Events: On a large scale, many governments may also make news that will affect all of us. Disturbing news may be coming from The US, France or Japan. Read the headlines of the past under similar stars; in 2007 – NAHA, Japan — A powerful undersea earthquake rumbled through Okinawa, Taiwan and the Philippines Monday, setting off a tidal wave. The earthquake struck at 8:30 a.m. Japan time (7:30 p.m. Sunday EDT/2330 GMT Sunday) and had a preliminary magnitude of 7.7, according to Japan's Central Meteorological Agency. ATHENS — At least 27 people were killed Tuesday when a powerful earthquake struck just north of Athens,trapping dozens beneath the rubble of collapsed buildings.
Shopping: It's the perfect time to give old toys or clothes to unlucky children. Avoid spending money on expensive items for your own children. Now is not the time to find good deals in your local flea market. Spend time doing something creative; it doesn't have to be a masterpiece, just something to ease your spirit. We are getting closer to the New Moon and all should get better.
New Moon — August 21, 2017 in Leo:
This sign is ruled by the Sun, thus affairs of love and romance will be on the rise. Expect some surprises this month; the stars are giving you a chance to reach one of your wishes during the next two weeks. This lunation could play an important part in your love life, with your children, your wishes, and will surely improve your relationships. You may also be forced to let go of a deteriorating love involvement and experience a new one. This month promises to be interesting for many of us. Make the most of this incredible time.
Did you read – The day the sun disappears is coming! August 21 predictions…
And check – No! The solar eclipse isn't over…(Updated)
Lunation impact on all signs:
Aries – Love is ////////////
Taurus – Planning/////////////
Gemini – Good news/r/////////window///////// /
Cancer – Good///////////////
Leo – A door ////////
Virgo – A possibility ///////////
Libra – A friend /////////////
Scorpio – Your ////////
Sagittarius – Traveling //////////////
Capricorn fortune ////////////////
Aquarius – Love /////////
Pisces – Chances to /////////////
TUE., WED., THU., FRI., SAT. — AUGUST 22,23,24,25,26: RULERS — Mercury (Travel) and Venus (Marriage/ children/promise):
Work, Career and Business: You may find yourself in an awkward or difficult situation with a co-worker, and something may need to be done. Don't let this situation in your life become a problem for you and others. Handle your affairs with discretion and dignity. Meditate for insight; use your intuition and be patient; the right opportunity is on the way. Use the New Moon to push forward.
Partnerships: Though the New Moon is upon us, avoid getting into a heated argument with a friend or an acquaintance that will challenge you about politics at work or your personal philosophy of life. Be patient and tolerant.
Family and Friends: Expect interesting news from others or family members and provide some spiritual support. Avoid gossip, and make sure that what you say is actually what you mean, as others could interpret it the wrong way. Nothing really can happen to you now; have faith in the stars and your new future.
Love Affairs: Romance is on your mind and therefore you may consider a trip with your special someone. An important person close to you may be a challenge to understand; just realize that none of us is perfect. A desire for a permanent commitment from a lover or the chance to find love this weekend has a good possibility of working out. You may find yourself focusing on personal relationships; you feel better with others' approval. Don't be tempted to let sadness or depression or the ending of a situation get the best of you. This emotional approach to decision making can be the source of strife; use diplomacy and coordinate your efforts with your mate's. If you were born in June, a Libra or an Aquarius could denote love to you. Make the most of this New Moon; with Venus' touch, you can't go wrong.
Travel and Communication: Take extra time in explaining yourself, as the possibility of miscommunication is high and ill will could ensue. Venus will see to it that there is harmony these days. Also, emotions may run high and could affect your words; make sure they are well thought out and supportive. Remember that Mercury rules transportation, and impatient drivers could promote accidents. Time to take care of your car's brakes, oil or anything else it may need, as you might have to take a journey soon.
Environment: Expect difficult news about the ocean or a chemical accident. News of medicine and hospitals may also come your way. The weather may not be too cooperative and many thousands of people might have to relocate due to nature's devastating forces.
Famous Personalities: News of hospitalization, drugs or alcohol may plague the media as the rich and famous won't be able to hide their dependency.
Events: Leaders of the Middle East may surprise some of their neighbors. Religion and many difficult topics, such as abortion or chemical warfare will trouble the world.
Shopping: This is surely a great time to invest in anything you need to make your home a better or safer place to live. You may also invest money in shopping for clothes, plants, food and little surprises for your loved ones.
Note: We may be in a New Moon period, but be alert of Pluto's power upon us for a few days. As always with the Lord of Hades, expect dramatic happenings all over; control is a must. Anything you say or do now, will have serious repercussions in your and other's future. Be aware of Pluto's emotional and dramatic nature.
SUN., MON., TUE., WED., THU. — AUGUST 27,28,29,30,31: RULERS — Pluto (Tragedy/sex secrets) and Jupiter (Foreigners/ law enforcement):
Work, Career and Business: Don't be a Pluto victim – avoid all confrontations. Emotion, destruction, hate and crime are all part of Pluto's signature. You are aware of Pluto; many others are not! Compromise in the office and don't let the stinger of the beast get to you. Sarcasm is the last thing you need to use just now. You may be forced to recognize many of your errors and your limits.
Partnerships: The crooks and the police are going to be busy; avoid the unsafe or unknown. Pluto's power is not for unity, but discord and will affect the masses, including your very own relationships. Do not participate in large gatherings, as death may strike anytime, anywhere, against the unaware. Secrets like Whitewater, RTC's allegations, sex scandals, police, CIA, and FBI's wrong doings may be divulged to the public. Expect news pertaining to AIDS, abortion and religious groups to make the news once more. News like- Rodney King dilemma the WA sniper attacks and the awful Rancho Santa Fe mass suicide or other dilemmas usually always take place under a Plutonic trend. Chiefs of police Burgreen (San Diego) and Daryl Gate (Los Angeles) received my mail and predictions and ignored my warnings. Indeed the entire system is corrupt.
Family and Friends: The influence of benevolent Jupiter should tone down Pluto's desire for drama. Participate in promoting cosmic consciousness among friends and family, and share your knowledge about Pluto's destructive energy. Build up good karma for yourself and let them know about the energies that control them — share your knowledge. The good thing about Pluto is that you, your friends and family members will all be forced to realize their limits and do something about any and all aggravated situations. Stay alert! Be patient and practice super diplomacy during this trend. Use the secrets you hear, to your advantage and don't repeat them to others!
Love Affairs: The real you, the raw you, and the plain truth around you and its impact in your life, will force you to mutate or transform with your newly acquired knowledge. Expect possible secrets pertaining to sex and money, but most of all, stay calm in your dealings. Take smart precautions, if you are going to be sexually active. If you were born under water or an earth sign, a Cancer, a Scorpio or a Pisces may be crazy for you or against you.
Travel and Communication: You had better stay and enjoy your home, read a good book or watch a movie! Observe and listen to your intuition. The less you talk the less chance of being hurt. Control your own thoughts; don't fall for jealousy or depression. If you must take to the road, be very prudent and don't trust any strangers. Watch the children; the vampires are out. Mention our work to depressed friends by suggesting joining us here: www.drturi.com/store/cosmic-code-membership/and let them learn about divine astrology.
Environment: We are still in a Waxing Moon period, but let's hope that Pluto won't stir a tragedy with nature's devastating forces, like an earthquake or a series of floods. Anything dramatic can happen now; let's pray for the victims of the planet of death. If you are a law enforcement officer or a security guard, be extremely cautious, as violent and dangerous karmic souls will roam the streets. Once again, the Rodney King beating also took place under Pluto, and those who lost control over their emotions will have forever to pay the ultimate price. The legacy of this action that took place on that night transformed later on into the Los Angeles riots, where disorder and fires ruled the nights. Be ready for news such as Sept.14, 1999 – Hurricane Floyd smashes through low-lying Bahamas – Hurricane Floyd tore through the Bahamas on Tuesday, uprooting trees, shearing off roofs and hurling debris into buildings, as frightened tourists and residents hunkered down in shelters or barricaded houses to wait out the monstrous storm.
Famous Personalities: Lots of people die under Pluto's rule and those who had a significant life, will also have a significant departure from this world. The same energy may also remove a famous public figure in a secret way where drugs, sex, and rock and roll are never far away. May 1, 1998 – Eldridge Cleaver, the 1960s Black Panther activist and fugitive who later swung to the other side of the political spectrum to become a Republican, died at the age of 62 under a Plutonic trend. Pluto rules the police force and brings the hidden facts to life. There can be a form of rebirth, a new part of life for the parties involved and for some, million-dollar lawsuits!
Events: This is a particularly destructive time, even in a good Moon, and I want you to be aware of everything around you and your loved ones. Under Pluto's power, May 1997, a brutal slaying follows beer drinking in Central Park, New York. Two teenagers stabbed a real estate agent at least 30 times and tried to chop off his hands, so police couldn't use fingerprints to identify him before dumping him in a lake in Central Park. The perpetrators, Daphne Abdela, 15, and her boyfriend, 15-year-old Christopher Vasquez, "gutted the body, so it would sink." Both of those young souls were born in the dramatic Pluto "Death Wish Generation."See Pluto's impact upon generations or order any of my husband's books "And God Created the Stars" and "The Power of the Dragon" to learn more about this phenomenon. Some unlucky souls will have to undergo sorrow and loss, such as those kids mentioned above. Be ready to help those in need, as the favor may hit close to home. Expect the weather to be harsh and crime to be high. Expect news such as 'Calm' gunman walks into a church and kills 7 before committing suicide on September 16, 1999.
Shopping: A great time to purchase anything related to metaphysics or to look for a good attorney. Anything related to checkups, investigations, or cleansing, are under good stars. Do not invest in dangerous tools or weapons just now.
FRI.,SAT.,SUN., MON., TUE. — SEPTEMBER 1,2,3,4,5: RULERS — Saturn (Politics)and Uranus (Explosive news):
Work, Career and Business: You better keep a good attitude or eccentric Uranus could jeopardize your job or image. With the Waxing Moon, some of your wishes may take place. Keep in mind that sometimes a full breakdown is needed, if you hope for restoration. Be ready for anything to happen these days and accept the challenges with a sunny disposition. A beginning and ending of an important phase of your life is about to take place. Many ingenious ideas of rebuilding or investing will come to fruition during this trend.
Partnerships: Like Pluto, Uranus is a rebel and he likes to destroy relationships, so caution is also advised in all you do or say to others. Be patient or suffer the consequences of impetuosity. The light is green for friendship and hope, and so much can happen if you participate in life. Try something different this weekend; you may be surprised by the payoff.
Family and friends: Help a friend in trouble and meditate on the world around you. The more positive people think, the more definite things will happen in this world. Don't turn down an opportunity to socialize but be responsible with children. Some of them need to burn off some energy and will be begging for a boisterous outdoor romp. A trip close to nature or to the nearest electronic attraction may do wonders for the entire family. Make the most of what is left of this New Moon trend.
Love Affairs: Absolutely anything can happen this weekend; stay alert and participate with the best of your social life. A chance to find love or reach a dream may be given to you if you try hard enough. You may encounter funny people or be involved in strange situations; make the most of it. If you were born in June, a Libra or a Sagittarius may want to know you.
Travel and Communication: Your desire to travel will become intense. Some will plan a very long trip by airplane. As always, make your plans and try to travel after the New Moon. Be gentle with words and realize your inner mental power; promote your future. Remember, the future is the reincarnation of all your thoughts and you may use the universal mind to influence your fate…Knowledge is power.
Environment: I have noticed also, that the sudden release of Uranus' energy has in the past produced serious explosions and terrible accidents, such as the US shuttle explosion, so be aware of his discharging power. Both US attacks on Iraq happened under his command and I wonder if our Presidents were just lucky or if they follow the advice of wise astrologers! Remember, Uranus rules the future; computers, avionics, atomic and aeronautics, and both wars were very much "electronics-oriented, with the introduction of the Patriot missiles." Keep in mind that Uranus also rules earthquakes and volcanoes; many surprising things take place on these particular days. Be ready for the ending of important phases of your life and expect the government to make serious decisions pertaining to other countries. Japan, France and China will be on the news soon.
Expect news such as September 20, 1999 – 6:01 p.m. ET when a powerful earthquake rocketed Taiwan, toppling buildings and knocking out power across the island. The U.S. Geological Survey measured this quake at a preliminary magnitude of 7.6. A series of aftershocks added to the chaos.
Update 09/04/2017 – Irma upgraded to Category 4 hurricane – Where will Hurricane Irma go? Nobody knows – Not so fast, Dr. Turi DOES! Indeed I know it will hit the US much worse and both the public and the experts are unwilling and unable to enter the archetypal realm of supra-cosmic consciousness and will never relate nor accept a real modern prophet' supreme wisdom! Read more
Update 09/06/2017 – Hurricane Harvey, North Korea nukes. September 3rd 2017 – SOS to the world Deadly Window Memo posted "Be ready for one of the most shocking man made and/or natural disasters to curse humanity!"
Famous Personalities: Many "crazy" souls will fall for Uranus' desire for originality and some will do all they can to make weird news. Famous people will be caught doing silly things, such as a movie star slapping a police officer, or a well-known actor caught having sex in a car with a prostitute, not to mention a famed British singer caught doing weird things in a public restroom. Japanese and French personalities may also make the news. Some scientists will gain fame for their accomplishments.
Events: During a Saturn (traditions) and Uranus (changes) trend, Iranian voters stunned the experts and their country's conservative rulers by choosing as president, a man who is considered open minded, intellectual and tolerant. If you are into UFOs, now is the time to look for them. Uranus rules the incredible and extraterrestrial may need this sophisticated energy to manifest in our dense physical world. Don't forget your video camera! Uranus also helps produce explosions, volcanoes, tornadoes, hurricanes etc., so be prepared to hear about these kinds of situations.
'Upwards of 90%' of Barbuda destroyed
Shopping: The futuristic spirit of Uranus rejects anything religious or traditional and promotes the New Age. Uranus hates dogma and needs to deal with the future only. Use its advanced energy to tap into your own subconscious or visit your local psychic or astrologer. Remember that you get what you pay for, so not to give your psyche to unprofessional that may need more help than you. Others may just decide to update their stereo equipment or buy some of those flashy trendy fashions.
2 recently sold UFO's and Universal talisman samples…
The magical power of talismans…
Questions? Help?
E-mail: teraniapromodir@gmail.com
602-265-7667
Blessings,
Louis and Terania