7/3/2015
"The universe is under no obligation to make any SPIRITUAL sense to anyone"  Dr. Turi
Dear Readers:
Be sure, all groups of ET's are under the jurisdiction of a Cosmic God humanity has yet to uncover!  The question remain who and how many human will be saved?
In "UFO, ET's Contacts and the 12 MJ's Draconis' Mission" I gave a few astrological explanations to how and why "Draco" was able to use "Dark Matter"  or the Cosmic Code to embed its spirit in my mind and allow me to do such incredible, repetitive channeling predictive work.
To those VIP's Superhumans who have been with us for years, witnessing my accuracy is no surprise! However I can not help wonder how, or if the public realize how could I possibly offer a date for an "above 6.0" earthquake (nearly a month ago,) then do it again a few days before July 4th and hit twice?
But did you also hear of the 7.8 quake and a volcano eruption in Japan during the June 30th window I gave? Eruption Update: Quake Swarms Hit Iceland, Japan Rumbles – And if I lose track of so many predictions should I be blame to remind you?
Once on  Late Night in the Midlands then on Svetlana Kim radio show. Please make sure to promote and endorse those shows, help us serve you better!
Not only did I do so on Svetlana Kim – July 1, 2015 but also give this SOS To The World Window for July 4, 2015 on Late Night in the Midlands radio show that aired 06-08-15!
The results can not be denied, 25 days later "China hit by 6.4 earthquake!"  While I am fully aware of the "UFO conspiracy" raging against me, George Noory who witnessed my talent first hand for years on CTC is now ignoring Dr. Turi.
How many of George's guests are willing or can demonstrate mind boggling, undeniable proofs of their predictions to the nation repetitively? While his guests are traditionally educated, entertaining and knowledgeable of their turf, none of them are cosmic conscious (or dwell with ET's the way I do!)
I love and respect both my good friends George and Tom, in fact if it was not for them inviting me regularly (in the past) I would not be so popular nowadays! But indeed nasty forces against their control are muting my voice from being heard by more people… At least for now!
This does not make their guests less smart than me, just different! There is no reason for me to ask you to bug George or Tom anymore, because I already know they do like thousands of other people, read my articles regularly!
Furthermore I am getting tons of attention worldwide because more and more people finally realize I am the real thing and do share my work and Draco's the ET's Facebook page. I can only leave it all in the hands of my Cosmic God which, for some reasons has always challenged me to the max to do anything!
But with my unsurpassed cosmic wisdom, ET's connection and the goodwill of all the smart people sharing and promoting my work, I am already in good hands…
Maybe, if I was the son of an influential politician like Eisenhower or if my parents had tons of money to spare, I would be announced with praise and use the easy way, but this is not an option for me!
I did all I did so far my way, the hard way!  God thanks I have the total love and dedication of my beautiful intelligent wife Terania. For without her, I am not sure if I would be here serving you today! Indeed at 65 realizing the type of abusive, religiously poisoned and cosmic ignorant world I am cursed to experience, I am glad God spared my life against cancer to try to change it all!
Once again, saying the truth will not help my case nor make me look good in all my friends and foes' eyes… It seems the subhumans have a big problem accepting the truth and all the facts I represent and, like a band of bloodthirsty hyenas, clubbed together to eliminate or alienate the serious competition.
 I am immediately sought as the all knowing egocentric back stabber instead of being accepted or recognized as a very gifted human being many could learn from!
But who can deny my work when it is all over the Internet, radio and televisions?  God thanks I have those vaillant radio hosts on my side, offering me the option to reach more people like you willing to learn outside of the box.
No those guys are not supremely wealthy and well established like Coast To Coast am, CNN, FOX news with millions of listeners! They are HARD working people like me, all trying their best to fulfill their own soul's purpose on earth and make a living!
Meantime the big guys will make sure to ignore someone like me, able to do better than all geologists combined together looking for the evasive secret of earthquakes predictions.
While I do not give location (not to freak out people)  I offer an impeccable timing only an idiot can deny! And the location is universal, for that is what makes my work different. It could really be anytime, any place and why it is important to heed the signs through the Cosmic Code at all times. All for free, at least most of the time, as I am trying hard to lead you into the private educational cosmic code website to get so much more than what you bargained for!  Indeed I can lead the horse to the water, this does not mean he will be thirsty enough to drink at the source of wisdom…
When I tell you readers, all those monopolizing media matrixes (including Wikipedia) control the information do you really think I am making it up? When I am victimized "electronically" muted and removed from your critical thinking do you think it's the product of my imagination?
Those controlling media matrixes nationally wouldn't dare let my message be transmitted nationally by repetitively offering dates for earthquakes above 6.o dead on (and some!) on national radio or television as I have always done. They may control truth but 'Knowledge is power and ignorance is evil!'
Acknowledge the following please… 
Memo: "Dr Louis Turi Dr Louis Turi joins Late Night in the Midlands to discuss the latest universal Arian draconian energy results leading into the next universal shift of Virgo / Pisces."
Read and share with USGS, geologists, scientists atheists and skeptics alike because a true Prophet channeling a Draconis ET is extraordinary rare and, in my case very real!
Listen to both shows to really appreciate the facts presented in Late Night in the Midlands then in Svetlana Kim radio show and be ready, because  I"LL BE BACK for en encore with Christina George July 6, 2015 from 6pm to 8pm 
If you take the time to visit my radio  page, there is no way for me to mention all the brave hosts offering you the great opportunity to gather more cosmic consciousness and me the option to educate and warn more people. To them all I say, thank you guys, continue to fight the media control, and work harder to expose the truth and free humanity from lies and oppression.
If you know a host (BIG or SMALL) and need a passionate, motivated guest like me, email teraniapromodir@gmail.com and help us share more cosmic wisdom and warn society.
The window is not over yet so stand by for more shocking news readers….
Memo: July 3/4/5
Entrails Upset Spit Above
Red Fire Wind Water To Dance
Stars Command Shock Science
*****Calm Deception To Strike*****
KEYWORDS
Cosmos News / Nukes / Weird news / Freak / Space / Surprises / *****Explosions***** / Shocking / Stunning/ Incredible / lightning / Unusual / Humanitarianism / Unrest / Discovery / Science / Earthquakes (always above 6.0) / Volcanoes / Tornadoes / NASA /Aeronautics / Technology / Television /UFO.
You aint gonna get much about the cosmos true spiritual purposes afflicting humanity and the wildlife from Charles Darwin, Carl Sagan or Neil DeGrasse! Do our infantile science and all atheists think they knows better than Tesla and Dr. Turi?  No they don't! Will they ever accept that; Dr. Turi uncovered the secret of the core? Never in a milion years, their insecurity, inferiority complexes are in the way!
Those who lead humanity into hard science are doing a great job building a godless nation of idiotic atheists!  This mean you are left with a spiritual "educated" pride challenging God's celestial divinity…
Once more readers, I must keep a well documented record of all my work awaiting a new more spiritually inclined generation able to enter the archetypal realm of Supra-cosmic consciousness! Something the current OCD Generation of scientists and atheists alike is cursed by my Cosmic God to  never find and enjoy!
CHECK THE UTMOST RELIABLE UNARGUABLE PREDICTIONS ON THE INTERNET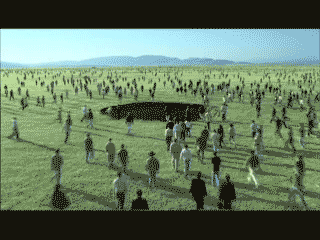 Feed the religious or scientific matrixes or free your spirit with Dr. Turi
UFO talisman – Uranus Hours: Perfect to attract benevolent group of ET's in preparation to become a "Chosen One." This talisman will seriously improve your psychical perceptions and attract incredible experiences, radio/tv and technological opportunities,  while offering total protection when traveling by air.  This one will birth the genius in you, offer a perception to new age matters (astrology), mental psychic power and attract many friends and wishes. 
Call 602-265-7667
PAY ONLY $700 – SAVE $800  this include a $700 taped VIP consultation