9/12/2016
"There are specific Universal Laws designed by God – Consciousness – is the awareness of a divine cosmic  power and use it wisely to build emotional, financial and spiritual stability!" Read the future –  Watch the future!
Dr. Turi's Predictions and

Why Hillary Clinton Won't Run!
Story views 1,225
Dear reader;
Currently the planet Mercury is "retrograde," this mean affairs and people of the past will comeback into your life while everything that move will break or let you down. The universe does not want you to move forward, instead re-evaluate everything you think you know!
And we are not immune to the power of the stars over us all! In fact yesterday not only Terania's mother computer died but her own computer also mysteriously died… We had to purchase a new one. And our boat is at the shop in need of a new water pump! The good news about Mercury retrograde is that; reflection is endorsed and you will be able to auto-analyze yourself more accurately and jump in the train you missed!
Thus if your battery died, experiences a flat tire, ended up late for work or forced to make new plans. You better become a VIP, learn, respect and anticipate God's cosmic will so you can plan your traveling safely and avoid costly frustrations or pay the ultimate price by ending at the wrong time at the wrong place!… Check your 2016 cosmic biorhythms!
Samsung should use my cosmic wisdom before being forced to recall their products and save BILLIONS in the process!… SAMSUNG RECALLS NOTE 7 AFTER CONFIRMED BATTERY EXPLOSIONS. Little do they care that Mercury rules all forms of communications including cellphones!
 If you pay attention to my work, chances are you also somehow suffered those nasty cosmic winds…  But as usual, I do not expect the hard core atheists, skeptics and "educated" agnostics to be able to assimilate or accept God's Cosmic Divinity or my "visions," even with the facts in their face!
Indeed those "young souls" and my relentless Internet enemies" are the ones who, desperately  need my cosmic wisdom the most, as to upgrade their non existent psychical awareness…
The following is an article Posted on (Before It's News) 2/28/2014 and also, at the bottom of 2014/2015 Arian Draconis Predictions  (public)  published June 12, 2013.  It is only by keeping a well documented record of predictions and making them undeniable that humanity will finally acknowledge the universal will of a Cosmic God, learn and respect the signs and free themselves from the abuses of the scientific and religious controlling educational matrixes.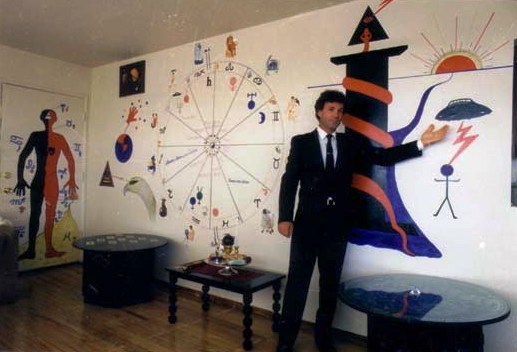 July 1987 – I am Alien The Final Revelation
Then and only then,  ONLY ONE SINGLE Cosmic "religion" will allow this world to reach full cosmic consciousness, stop fears, religious separatism, the reptilius agenda and the human gullible gargantuan idiocy!
Enjoy this article and share please and let's pray for both Hillary Clinton and Donald Trump's safety and health because the reptilius are working hard "stealing" your negative thoughts not only to survive in "Dark Matter" but to arm anyone you do not like! Inducing fears, chaos, insecurity and war is their prime goal and sad enough, you may support their destructive agenda by denying their existence and deplorable effects upon humanity!
Understanding the creative/destructive effects and the crucial power behind all your thoughts being manipulated by the reptilius is a priority, but the same viral entities will make sure my educational videos never get viral.
Introducing the world to God's cosmic consciousness
"Dr. Turi what is really wrong with Hillary? Any Input?"
 Reply by Dr. Turi 11 hours ago

Hello Helga;

The tail of the Dragon (negative) in Pisces, right in her 6th house of work and health! This is why  in 2014 I wrote she will not run because of her health issues but I have yet to find this prediction somewhere in the cosmic code… She was also under one of her 2016 negative cosmic biorhythms and this made her health/work situation worse…  The next few days news will be SHOCKING for many people…. I am expecting large quakes, volcano eruption, explosions, weird and and cosmic news too.  Read more from "2016 SOS to the world deadly windows"  –  As usual I will make the window, quatrain, key words and results public once my predictions come to pass…  Blessings

DT

 Reply by Helga Rossner
Hilary Clinton; Rich, Powerful, Influential but Cosmic Unconscious – I was born Born: October 26, 1947 and can only see to the end of my educated political nose!
Looks like my predictions keep unfolding…
From 2014/2015 Arian Draconis Predictions  (public) published June 12, 2013. 
Check the FREE limited public version.
Famous People
Prediction #14 – Hilary Clinton/Bill Clinton; Hilary will suffer another health ailment (April/October/November/May) and this may cost her life. Remember she shares much of the same karmic UCI as actor Bruce Lee and we all know of his sudden death. This Dragon may also take her husband because of heart complications.
One may hope for this dragon to be more forgiving with their health and fate but Dr. Turi' stars do not lie! Time has and will always be my utmost faithful witness! All one can do is pray for protection. Remember I am not into politics nor religions. I simply translate the Cosmic Code or God Universal will.
Meantime be sure her opponent "Donald Trump for President" will tap on Clinton's misfortune to get more power and fulfill my visions of America suffering WW3 and a nuke attack if you do not heed my warnings and participate in the psychical fight against those nasty ET's! South Korea prepares for 'worst case scenario' with North Korea
UFO's & ET's Join God Cosmic Awareness Revolution
2016 NEPTUNIUS RELIGIOUS DRAGON
Neptunius Dios of venenum poisonous Riligious Deception Rules
*Fear Water, Drowning Fire, Black Tainted Blood
Dreams Reality Rivalry Poisonis Mad Spiritus
All False Gods Lost Children Join To Kill
God nowhere to stop rain!
None of the political leaders of this world are cosmic conscious and like 99% of the world's population ridicule my visions.
Floods cause disaster in N. Korea
Deadly Floods Hit North Korea, Eastern China and the Russia
Worst US disaster since Hurricane Sandy
Historic Louisiana flooding
Heaviest rain in 100 years swamps city
Record rain floods Miss. homes
Disastrous flooding continues to swamp Texas, Louisiana
Posted to the world June 12, 2013
Taken from 2014 World Prediction (Check bottom of article) 

03/05/2013 – Hillary Clinton compares Vladimir Putin's actions in Ukraine to Adolf Hitler's in Nazi Germany
Note: Born in October, Putin is subconsciously responding to the negative Arian Draconis impact upon his 7th house (partnership/open enemies/facing the world) ruining his relationship with Europe, the US and the entire free world.  Since then many famous people born in October and April made dramatic news.  
04/11/2014 – "Hillary Clinton dodges a shoe on stage!" This is a serious omen that the dragon is physically against her but I do not expect the norm to realize nor accept my vision  of her depleting health until time as usual,  proves me right!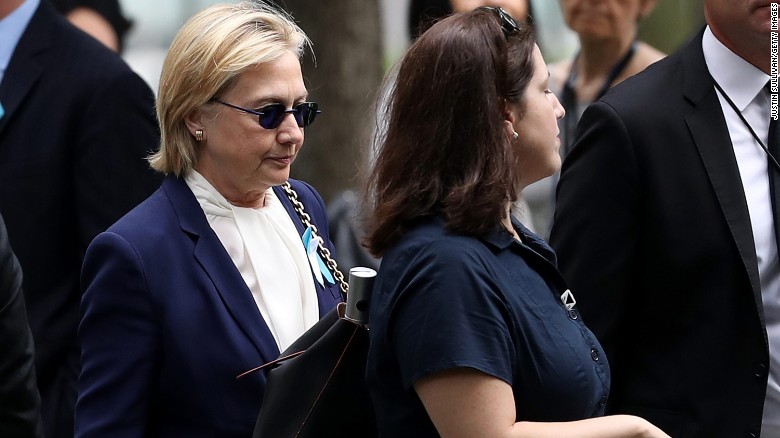 Update 9/12/2016 – Clinton buckles, reveals illness and cancels campaign trip
While many of my articles are posted on my public blog, I will keep this important file updated for my VIP's in "Dr. Turi 2014 – 2016 Arian Draconis Universal Predictions" because this is just the beginning!
Memo!
 ALL SOULS BORN IN OCTOBER AND APRIL ARE THE TARGET OF THE DRAGON  AND MANY WILL BE FORCED TO A FULL PARTNERSHIP RESTRUCTURE.
The question remain readers, knowing I am a real Modern Prophet will you be able to exit your comfortable religious or atheist zones and check what a Cosmic God has in store for the world,  those politicians, you and your loved ones in 2017?
February 1st, 2014
M.D.U.S
Dear  Readers;
Following my latest newsletter "Don't Give Up Your Soul – Free Mini Readings By Dr. Turi," as expected, we are totally SWAMPED with your emails.  If you want to experience my gift in a 3 to 5 minute "test drive," remember to follow the directions and NO telephone calls please.
This is an ongoing option that will probably keep us very busy with our VIP's for a long time.. I offered this option to all my readers as to personally judge the veracity of my gift and how I know more about yourself than your mother or even your own self!  I feel it is important for the client to check on the person's aptitude,  gift and cosmic wisdom before taking a chance with his/her  psyche and eliminate the non professionals Sunday psychic.
Remember there is no "FDA" or "FPA – Federal Psychic Administration" yet and there is only a very thin hair between divine information and pure imagination. Putting the green where the money is and listening to both your intuition and logic is all you have!
  Some of the channeled information I have for you,  about your past, your health, your current situation and your past lives residue will leave you dumbfounded! Then the option to aim for the  "gold mine" and use the Cosmic Code progressively and appropriately will become your reality if you decide to safely proceed with me.
 This is a sample of one of the many forecasts we generate for our VIP's! Enjoy and do not miss March predictions – Join us now!
March 2014 Moon Transits
March 2014 Daily Guidance and Predictions
March 2014 Elaborated Horoscope For All Signs
Dr. Turi 2014 – 2016 Arian Draconis Universal Predictions
On  (February 20th)  the 2014 Arian Draconis will take over the deadly legacy of the 2013 Scorpius Draconis. and I can only recommend all our VIP's to get your 2014 Nostradamus Personal Forecast because this will allow you to read how this dragon will change your life only but also all the people you care about.
Knowing its impact will allow you to be prepared and prepare, guide and counsel those who need mental support from you.  This dragon can be very nasty and very productive in so many ways and the more knowledge you have the better prepared you will be!
Last month we added only 66  new Cosmic Coders and we are now hosting  7066 wise souls enjoying true cosmic wisdom.  I am expecting many many more to sign up in 2014 because the real goodies will not be offered for free to the public any- more.
Note the new 2014 Moon Power is now available  from my website as a E-book for $15.00  then on  hard cover from www.lulu.com later on. I will reach all of you when the book become available. While the following may sound redundant, remember VIP's, 66 new souls never read the following…
As you all know my 2014  resolution  is offering my Cosmic Code newsletters to all my VIP's only and, once and for all, stop feeding the public for free. All I will do is to now and then offer partial articles or small titled dated promotional bulletins only… I may offer full articles when my warnings become strong as to save more lives.
Prophecy & the Cosmic Code with Dr. Louis Turi
God created the stars  and the heavens  for more than the sake of beauty, he gave them for interpretations, to be used as signs  so you may lead a safer more productive life!
However, ALWAYS wait for the blessings of the New Moon to do so, and Read more about the Moon Universal Laws.  Doing so will also assure you that good deed for the world, brings good karma and good surprises will find you and work its miracles. Indeed for any action (good or bad) you will collect a reaction, this is an unarguable karmic law and, in this case only if you try will you be able to test my claim.
Make sure to check the muting Arian Scorpius Draconis omens because the stars do not care, nor judge they simply d
The world of religion is changing fast and I hope my prediction of  Pope Francis' assassination to never come to pass, but all we can do is pray and hope for his safety. Reading educational work is not suitable for  the God fearing lost souls and they would rather watch and listen to Joel Osteen deceptive sermons, sports, the Kardashian's famous lives and become sofa junkies.
The real option to have a true rewarding, exciting life is to be educated but the mind gears of those folks needs a serious oil change… If you are a new comer please get to know about my work and I by watching some of my You tube videos posted on this page.
The price for the new 2014 Nostradamus Personal Dragon Forecast is now $15.00 order now! 
Plan the year 2014 and activities in harmony with the Cosmic Code or God's celestial will. And this means the difference between being at the right time at the right place or being killed by yet another "Act of God!" Yes knowledge is power, ignorance is evil and I am glad I can blow this vital cosmic fluid into your soul. Be smart, be wise,  you are a child of the Universe and you need to learn how to hear, read and heed God' signs… 
"If you are not happy or something is missing in your life it is simply because you do not live your destiny as intended by God through the Cosmic Code"
This forecast will touch everyone, please pay also attention to the  Moon Transits as they unfold.
Read  and make notes of 2014 Supernova Windows
Plan your trips away from those dates and if you must travel be very careful. I traveled the world during those windows and while I suffered frustrations, nothing really bad happened to me.  
Welcome to Your Day-To-Day Guidance For  February 2014
Welcome to Your Day – to – Day Guidance For February 2014
February 1, 2014 — Mercury enters Pisces: Souls born with this celestial position will be gifted in the arts, spiritual endeavors, and medical pursuits and will use their incredible imagination in exotic places.  Their sensitive natures combined with strong religious intonations could lead many young March souls towards the ministry pulpit.  The advanced ones will swim upstream and turn into great light workers, while others less advanced type will develop into (religious terrorists or ministers). On a negative note this Mercurial position produces mental ailments such as phobias, fears, drug and alcohol addictions, confinement, depressions and religious fanaticism.  This planetary position will lead the soul towards creative imagination; true spiritual values, the performing arts and great success can be achieved if the intellectual energy of Mercury in Pisces is applied positively.
First 2014 Supernova Window 
Only when you become a VIP Cosmic Coderwill you get all the dates and information pertaining to Mercury Retrograde and how it will affect you personally and universally.
LIMITED EXPLANATION OF A SUPERNOVA WINDOW
There is a celestial concentration of negative celestial energy bombarding the earth for a few weeks. Be extremely prudent in driving, and expect chain-reaction accidents. Be prepared for delays, strikes, and nature producing awful weather, including hurricanes and tornadoes. The same energy that produced the Titanic disaster, the Northridge, Los Angeles, and Kobe, Japan, earthquakes is approaching again. Double-check all your appointments, and if you can, postpone traveling and flying during this Supernova "window".
SAT, SUN, MON, TUE, WED, THU, FRI. — FEBRUARY: 1, 2, 3, 4, 5, 6, and 7:
RULERS — Mars (Hostility/War) and Venus (Love/Friends): ////////////////////////////////
RECENT POSTS
Blessings to all my readers…
Dr. Turi