1/2/2020
"God created the stars and the heavens for more than the sake of beauty, he gave them to us for interpretation so that, you may live a safer more productive life! The art of healing comes from nature not from the physician. Therefore the physician must start from nature, with an open mind. Paracelsus
UFO's Astrology & Predictions With Dr. Turi – Terania and I have been quite sick the last few days we both suffer high fever, bad headaches, and no energy at all, and it's difficult to concentrate. Our natural oregano oil treatment is helping drastically to heal faster… I'm asking all my clients who ordered a reading or products to be patient with us… Note also the Cosmic Code website has a new look and has a new link https://cosmiccodedrturi.ning.com/main/authorization/signUp? The new website will be available soon so you may not be able to access it just yet because we are too sick to work at it right now! Please be patient with us. Blessings
More people are dying from COVID even without underlying conditions
Jaw-Dropping New CDC Figures Suggest True U.S. Coronavirus Death Toll Approaching Half a Million
Sharing email:
Google User –
Wow, you predicted rightly about 1/6-1/7, Dr. Turi. Your astrological report was the most accurate of all the ones done by other professionals. Plus you are a nice person. I love that. I haven't been getting your emails lately. I'll have to email you guys.
What will you get if you order a live Zoom consultation with Dr. Turi? Read all the details!
Dear reader;
Sad enough since the very beginning of the pandemic, on so many fronts, I warned my worldwide audience of the promised "reptilius Dance of Evil" and it starts showing its ugly face… To the rational world of science and the world at large, it seems the virus does not discriminate against anyone, yet it certainly does…
DEADLY PLUTONIC WINDOW
Come back often to see my visions unfold!
To the rational world of science and the world at large, it seems this virus does not discriminate against anyone, it certainly does… Not only the sick, the Latino, black, and the Indian communities are targeted but most of all those born with a certain karmic UCI…
This means not all human beings are prone to get infected and die of this virus, only those born with a "weak" dragon in a specific sign! Age, the underlying condition does not mean anything anymore, it's all written in light in your natal stars. And unless you are a VIP or a Patreon supporter do not ask if you are a target of the reptilius and Covid!
Nothing happens by accident, including this pandemic and as mentioned so many times in my YouTube videos, the 1918 "Spanish Flu" pandemic, caused by the H1N1 influenza A virus, lasted from February 1918 to April 1920. It infected 500 million people – about a third of the world's population at the time – in four successive waves.
Unless you are a graduate Divine Astrologer and read "The Power of the Dragon" you will not know that; the Spanish flu took place under the same exact karmic stars! Something all cosmic unconscious Prophets wanna be, so-called astrologers and psychics from all walks of life invited on Coast to Coast am collected below, do not know.
Because of the current political situation, I decided to publicize the next January 7th SOS to the world DEADLY plutonic window in preparation for a badly needed "wake up call" so many people need to experience! Those cosmic winds also impose secrets and the vexing TRUTH to come to light!
Sharing email:
Dr. Turi; "Your prediction about Covid19 getting worse is, as usual, correct.

There is a PSYCHIC on Coast tonight, and she says on January 6 (Wednesday ) that

Congress will appoint Trump President.

She also said the Jan 20 inauguration has terrible astrology and to expect

violence? George seems to be accepting it all.

Coast has become a disgrace! Your prediction about Trump losing has already come true. The prediction you made about George and Tom's careers collapsing is starting to come true. Soon they will realize the incredible accuracy of Dr. TURI!
Yes the world is awaiting the January
6th
vote certifying Joe Biden's victory in the 2020 election and Trump' supporters still believe he will be the President for the next 4 years… Trump is a
Gemini,
called the
"Lord of the Thieves"
in Greek mythology, he was born a salesman and found a way to
SUCK money
from gullible noncosmic conscious people who also believe he will run again in 2024… Indeed a serious
"wake-up call"
is on the way for those trusting US citizens…
Do I expect troubles? its like asking the reptilius to stop breezing and keeping their puppet in the political game to maintain fear, chaos, lies, misleading, greed and death is their agenda!
This will make Trump seriously
prone to assassination
and we must all pray for his safety once he lives office!
The following was taken from Coast to Coast am website a couple of days ago!
In this 2020 election night special, George Noory reported voting results as they unfolded along with various guests who shared their insights during the first half of the program. First up, author Jerome Corsi commented that he thought there could be a protracted court battle over the presidential race results, but that President Trump would eventually be declared the winner.
Analyst John M. Curtis pointed out that while some states hadn't been called yet, many of them were going Trump's way, and that Joe Biden had no path without winning such states as Florida, Ohio, or Pennsylvania. "If the trends hold right now…Trump will win this election," with around 292 electoral votes, said Curtis.
Prophecy expert John Hogue (who had just appeared on last night's show 01/01/21 revised his prediction of Trump's electoral college victory of 320 votes to a smaller number. He foresees legal battles over the vote in Pennsylvania and possibly Wisconsin. Hogue hopes that after this (Trump!) election, polling will be discontinued since it has become so misleading. America is coming to the end of a cycle, he added, and while it will no longer be the "empire" it once was, the country will become more of a spiritual center, even as it traverses a difficult path over the next four years.
Astrologer William Stickevers predicted that Trump will win with 294-300 electoral college votes announced between now and Friday. He also foresees a high probability of Trump fully finishing his second term.
**********
Here you go my friend, here are a few of all the "experts" invited on CTC who have failed their "predictions." Yet while I gave the exact outcome of all 3 Presidential debates correctly, predicted Trump would lose the elections, real Prophets are told what to say (or not) by the producer, and not allowed on CTC when he is needed the most! And this is why you are all coming back right here to her REAL predictions!
I simply realize that, unlike CTC, I am not for "ENTERTAINMENT PURPOSES ONLY!" and must warn my supporters of the critical values of all my predictions!
Coast To Coast AM & Dr. Turi "Mishap" Explained. Can you handle the truth?
Indeed my predictions for CTC, George, and Tom made 9 / 6 / 2020, (end of the video) will come to pass!
A full set of Universal (Russia/China/Iran etc.) and Personal predictions for 2021 is available to you for only $25. You get BULL from CTC or invest in a real Modern Prophet and judge for yourself.
Plan in accordance with God's cosmic design, save precious time, money, and even your life!
You should know Universally and at a personal level how the current (2020) and next (2021) dragon change of guards will take place and how it will curse or bless your life by house and signs!
Nostradamus 2021 Universal and Personal Forecast
Don't start the year without it! Be smart, be wise, be warned!
Order your 2020 Personal & Universal Cosmic Biorhythms Dates
I do not offer my visions of the future to the world any longer because my visions are used by many "spiritualists" who are learning from my cosmic wisdom and will never mention the real source! And it does not stop in the US!
MEMO –"Interesting email from my Webmaster Alan sent in 2010: You know Dr. Turi I realized something super interesting looking at your Alexa stats. A third of all your traffic comes from India. What's that about? Maybe you need to make a trip to India? I tell you why I think that's super interesting as well — India (as OF COURSE, you know) invented Vedic Astrology so the fact that they are heavily interested in your European style is a huge testament to your work. It's like they're saying that YOUR astrology is better than their own. It's like if I had a new Cuisine/US Chef site that was visited mostly by France and Italy. That's a huge compliment, my friend. Unless of course they're stealing your work and retrofitting it into their Vedic style! You never know! Alan
Sharing email:
Hi Terania…
Happy New year to you both!
No worries, it just happened to be one of those days and you know I felt god had a different plan in mind that day (for my mom); she was able to receive an important phone call that she was waiting for.She wouldn't have been able to pick it up if she was with Dr. Turi… So, it was definitely a "God wink" per se. And it was so lovely speaking with you on the phone.
Sometimes I miss those days of just connecting on the phone with someone instead of emailing back and forth all the time. Thank you for calling me during the confusion.
I believe everything really did work out for the best and DT's reading for my mom was amazing. Really answered a lot of questions for her.
Something has lifted and she is willing and able to move on to the next phase of her life. It has been amazing to witness, just how fast it all changed, after DT's reading. We are both so grateful and feel so honored, to be here, with you both.
As far as my reading went…
It blew me away.
I always subconsciously knew I was different and special. But once DT got hold of my chart- now I truly know that I was right. And him and Draco have led me on the right path now.
I kept questioning my path because I have so many interests and I haven't lived the societal, normal way (of going to college and making a living, to make sure I make money)… I've been more on the spiritual path all my life and have been different because of this.
So, it made me question my future a lot.
Now I know I am home with the both of you. And I can't wait to spread the truth, light, and love for the next generation- for the children- for our future… Astro psychology was so meant for me.
I am so grateful that this year ended with a bang for both my mom and I. I looked forward to 2021 with high hopes and excitement because now I am aware of how to live my life and learn and teach what DT and you know. And it's all thanks to you both and Draco of course.
Once again, in so much gratitude for being here. And thank you for your support and for being here.
So much love to you both.
P.S. I should be buying for the Astropsychology class soon! I will keep in touch for sure when I am ready.
In gratitude,
Christy & Jenny
*******
Hi Dr. Turi and Terania,
Thank you for sharing your gifts and for sending the files, so promptly.
Terania, you're simply wonderful, sweet and kind. Thank you for getting me on the schedule, and communicating with me consistently… You're a great representation for you both.
And Dr. Turi, your gift and accuracy was remarkable!.. I appreciate everything you've shared and I look forward to learning more. I plan to get the book here shortly, to start that process into the new year.
I wish you both a Happy New Year, filled with peace, joy and blessings.
Tri'.
Now if you want a personal consultation with me, simply order ASAP and forget about it before I raise my prices from $350 to $700 for a Zoom live meeting!
Amazon Prime new documentary: Nostradamus' Divine Astrology
TUBI – Nostradamus' Divine Astrology
Dr Turi, Amazon Prime suggested your movie to me after I was bored with something similar!! I left a 5-star review for you because it takes A LOT for me to sit still and be engaged in a documentary. I was honest in the review. I did look for you RIGHT AFTER watching the film!!! I need to read your books. I don't know if I'm any good at astrology personally, but I use it for sports betting with so so accuracy! 🙂 God bless!
Reviewed in the United States on January 2, 2021
Isaiah 47:13-15 NIV. "All the counsel you have received has only worn you out. Let your astrologers come forward, those stargazers who make predictions month by month, let them save you from what is coming upon you. Surely they are like stubble; the fire will burn them up. They cannot even save themselves from the flame… Each of them goes on in his error; there is not one that can save you."

Astrologers, also known as 'Chaldeans', were part of the king's circle of so-called 'wise men' who practiced divination. The actual word for astrology in the Hebrew language literally means, 'divining the heavens'.
The practice of pagan divination is prohibited by God. It's in the Bible, Leviticus 19:26 NIV, "Do not practice divination or sorcery." This goes back to originate in the nation of Babylon, now called the country of Iraq. Believe what you will.
There is no fixing a religious poisoned dark and fearful mind regurgitating bible verses…

"
And God said, Let there be lights in the firmament of the heaven to divide the day from the night; and

let them be for signs

, and for seasons, and for days, and years:" – Genesis 1:14 in King James Version of The Bible
Thank you so very much readers, please go to Amazon Prime to rate my latest Astrology movie and ask any question you may have, you will get an answer! Make sure also to keep offering me ratings and wonderful supporting comments (201 so far) on my UFO's movie on Amazon Prime! Please do not hesitate to rate again and post your reviews to IMDb too! Another documentary is in the works!
Your endorsements and honest feedback work together and will make Amazon's algorithm picks up the movie and promote it on various platforms, i.e Gaia, doing so the movie will be recommended to vast audiences. It will show up more often and in the first Google results of searches as well and this is how you become a part of the solution and help my mission readers. Click on the 5 ***** stars and give me your feedback!
Born a leader… I am wearing a Zorro cape, 4th kid from the left, middle row!
To scared parents who refuse to trust science and vaccines…
Back in 1961, my dad passed away I was 11 years old he died from tuberculosis… I was at school when I heard the bad news… I cried my heart out in pain and never got to enjoy my dad and he was everything to me!
I am sure my father would have killed anyone to protect me and my family. Then a nurse showed up at our door a week later with a TB vaccine and inoculated the entire family and doing so she saved us all. I hope this real story will override any scary conspiracy you may have for not trusting scientists dedicated to save lives and protect us all from Covid19.
But like Covid19 nowadays, no everyone got TB or got the virus and died from it… I did not know that much then, but I know better as I turn 71 years old on February 26th, 2021! And all pulmonary diseases are coming from a very specific set of stars…
Fear is evil in itself and feeding fear is a bigger killer than any viruses combined! A true courageous loving father would consider anything to protect his family and being negative and fearful send the wrong message to his own family, his friends, and the world at large! Education is the only answer to bypass ignorance and fear!
Yet I can dance on my head, I know that; there are scared, indoctrinated, conspiracy heads people that will NEVER, ever be convinced otherwise… Dr. Turi
Watch "ALIEN CONTACTEE"
Dr. Turi Amazon Prime UFO movie rebuttals
Thank you so very much readers, for your great 5 stars ratings and wonderful supporting comments on Amazon Prime that surpassed my expectations! Please do not hesitate to rate again and post your reviews to IMDb too!
By the way, how many of you watched the CNN special " 7 creepy things we learned about cult leader and former UA teacher Marshall Applewhite"
Did you know that I fully predicted this "Mass suicide" and I was driving through Rancho Santa in CA with the police helicopters above my head on my way to a restaurant to meet with radio host Jon Rappoport and his wife? If I was able to predict the Rancho Santa Fe mass suicide accurately (to the day including 911 Katrina and some) on Jon Rappoport radio back in 1997, shouldn't you trust me on any and all my future predictions too?
Back in 1997 when I was living in San Diego, California, the well-established Truth Seeker Company employed people such as David Icke, Jon Rappaport, Jordan Maxwell, and myself to name a few.
All of us somehow made our name and expertise are known to the entire world and every one of us was a guest to famous Coast-To-Coast radio hosts such as George Noory and Art Bell and we all appeared on numerous television networks.
The luckiest ones were David and Rappoport benefiting from the hundreds of thousands of dollars from the company, propelling them to the fame they enjoy today!
In fact, "Truth Seeker" spend only a few hundred bucks on a single Moon Power book of mine but still sell all my titles without any rewards to me…
Young, honest, gifted, and stupid I was, you sign a contract and get screwed forever… But the ET's in me had a plan and karma for us all…
Sad enough the golden keys to what it means to be human are cloaked in our local solar system spiritual manifesto but both the well-organized, supremely wealthy reptilius infected religious and scientific matrixes have indoctrinated humanity and control all media and all sources of information.
Indeed Trump cursed UCI's legacy is to divide people, old friends, and close family members! And it was all predicted 4 years ago…
I am a Gemini, I'll make your head spin!
Freethinking and intelligent
You will not find me under rigorous management
You may think you know me well
Then my other half over you casts a spell
I am GEMINI, child of Mercury.
Posted to the world on January 26, 2015
Prepare Month of Blooming June icy *December
White Moon Ninth Day Speak
Evil Spirit of Hitler Legacy Challenged
A Cosmic God May Grace Humanity
On January 26, 2015, I gave the month of December, for Trump to exit the White House, which also reflects the accuracy of a quatrain, I wrote 5 years ago! White Moon Ninth Day Speak? I was 3 days off! Does this speak of a real Modern Prophet you should and must trust?
WHO CAN DENY THE FACTS OF MY UFOS PREDICTIVE LEGACY?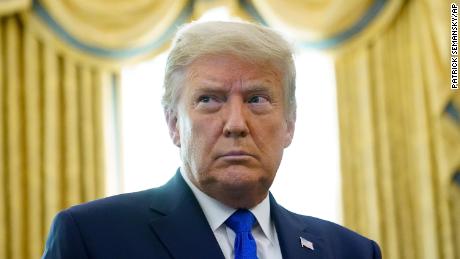 This also includes close friends, hundreds of radio and TV hosts from all walks of life who have had me as a guest over the years!
My friend Gary Busey giving me top of the world endorsement…
Dr. Turi on William Shatner's TV Show
Discovery Channel – Dr. Turi's Predictions
MyYearInReview

All-Time – Highlights
You joined YouTube 4,680 days ago. I started to post regularly as of February 22, 2019
2020 didn't stop you from making moves–you picked up 3,372 new subscribers and 269,210 new views.
Fans took 21,727 hours in 2020 to watch your YouTube channel.
Your fans can't get enough–your videos received 7,826 likes in 2020
You kept in touch with your YouTube community by responding to 2,459 comments.
Fans returned the love by leaving 46 ♥️s and 3
s in your video comments! Talk about making your mark in the world!
So my good friends from all over the world, Terania, and I want to take this opportunity to thank you for following us and keep following us for many more years to come as we share our interesting life with you.
Ultimately my goals are to build my first Astropsychology school or eventually run my own radio or reality show program where I will be able to offer much more cosmic education, personal guidance, and predictions while helping the audiences to regenerate their spirit! And God will lead the right people in time with more opportunities to reach the world!
There the option to read critical, non-public materials about Biden's stars and the US/world fate, etc, including our daily guidance and forecasts will be offered to you. This is my way of saying thank you to those who support my work the most and introduce you to the Cosmic Code rules…