7/8/2017
The gravitational forces that move all galaxies is a scientific fact; But the greatness of the spiritual cosmic manifesto is yet a mystery to science and humanity at large. God's enslaved all his children to uncover his cosmic Divinity and with it, a life filled with health, love, safety, warnings, respect, peace and harmony for all. — Dr. Turi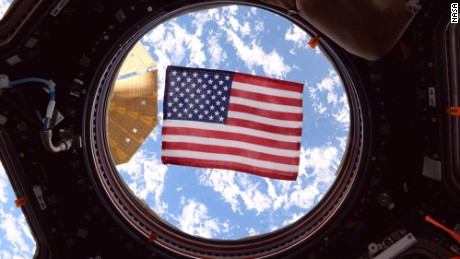 Congress and the Air Force are in a space war
Dear readers;
This is your free Sunday cosmic code newsletter sample offering the public the undiluted truth about so many reptilius infected abusive corporations battling each others for control and supremacy!
In this case, the scientific matrix and NASA are at war with the Army to get to your tax dollar! If you read "The True $$$$$$$$$$pirit of NASA" you know the "privileged select" or the Millennials nerds and their traditionally educated pride would rather build robots all day long than to work hard like many of us! Your kids will NEVER live on Mars.
The children of the children, of those who worked for the government to develop nuclear technology in the fifties are convinced they; one day will land a man on Mars and without the public support (and your taxes) their blissful lifestyle would come to an end! At Reason Rally in DC, atheists plan to get political .
Christianity Judaism Islam Astrology & The Dead Sea Scrolls
The religious reptilius infected matrix is also after your money and they must keep indoctrinating your children in order to survive… Bible museum being constructed in Washington .
All the while the wise souls who own cosmic wisdom or those representing God's cosmic divinity, offering undeniable predictions are ridicule, ignored, cast aside and muted.
Indeed the unconscious reptilius' enslaved minions Google, Facebook, LinkedIn, Satan's Minions and Dr. Turi are dedicated to eradicate spiritual freedom and stop you and your children developing cosmic consciousness. July 2017 personal and world horoscope by Dr. Turi
Prophecy & the Cosmic Code with Dr. Louis Turi – Feedback
The purpose is in the stars!
Indeed freeing humanity from centuries of religious, political and scientific mental conditioning and associated imaginative fears is not an easy task! Introducing the world to cosmic consciousness.
I have been working for humanity since 1991 yet, while my cosmic work is read all over the world (see my live feed right side of my website) God and the devil seems to have joined forces to stop the message… Then again, don't give pearls to swine. Seems only those who are ready and those who ask are allowed into the divine.
Well reader, I had to face serious health problems and set backs that would have stopped or killed any strong willed man, yet I am still working to liberate your spirit from so many reptilius contaminated matrixes you keep promoting, supporting and endorsing…
STOP INVESTING IN INFECTED INDOCTRINATING MATRIXES. CELEBRATE YOUR INDEPENDENCE, YOUR SPIRITUAL FREEDOM INSTEAD AND ABOLISH ALL YOUR FEARS!
What ever the challenges , I face it with confidence. The road is extenuating and when I think of ones spiritual liberation, it seems the Herculean strength I own battling the forces of evil never fade away!
I managed to beat cancer and God gave me a newfound life I did not know I had in me. I now run heavy equipment for eight hours without breaks or lunch and we work on carpet, tile and upholstery on some days off. Meantime, Terania is still feeding me with readings and talismans to make after all that work. Helping people through our spiritual work is endless.
And its HOT in the desert of the "Arid Zone!"
And while it feels like hell at work, no one, not even the reptilius will take my hopes and my smile away. And for this, I thank God for my soul mate, my wonderful, loving, beautiful wife Terania which wakes me up everyday at 3:30 am with my coffee and cold water jug ready!
The most difficult part sometimes, is to get my 67 year old body to warm up in the morning and there are days where Terania has to put on my socks, because I can't bend like I used to do and the back pain is a lot to deal with. However, usually after 10 minutes moving around, the pain become more tolerable, thus like the saying goes, "if you don't use it, you will lose it…" Since then, I have lost a lot of my weight in the process but my energy level exploded and I can easily handle the pain all day while working those huge earth-moving machines.
In fact; I never stop working to improve our home and on my last day off, I poured concrete on my patio. It was hot like hell and now I have to use my power washing machine and pain it with a special top coat pool product.
There is always light at the end of the tunnel and once this nasty dragon's tail in Aquarius (right on me) and all the challenges are over, I know I will become a happier, wiser man. I am sure the majority of you can relate to me and feel depressed and overwhelmed by life's sometimes insurmountable challenges. But take me as an example and remember chances are you are not 67 (and an half lol)
Beat cancer, stop smoking, now enjoy a long healthy life!
Thus if I can do it and if you are much younger, you can do it too. There will be time in life where you will be at the top like me. I had it all and now better with true love. The expensive toys, the financial security, travels, the joy to be alive and a good chunk of saved money in the bank… I did not have to wear a watch , bad time did not exist… That is until all hell broke lose and contracted cancer!
But again, my story is not exceptional. There are millions of people who had it much worse than me and did not survive the very nasty cosmic winds imposed upon their lives.
And this is why you MUST know how the stars affect your life for better or worse, because if I was not "cosmic conscious" I could not be prepared for what I saw coming by "reading the signs!" Indeed all that Terania and I are going through today was written in light and while I was anticipating my own predictions, I never knew how hard it would be for us to face those challenges.
The good news is; I know all about it and this makes a world of difference in terms of also knowing when the stars will shine on us again and bring an end to the experience. And this is why, I hope you can realize how lucky you are to read this article millions of others people never will… Remember reader, there are NO accidents, it is not chance for you to land on this newsletter and acknowledge my sufferings and great challenges!
You asked for it, you are ready and vibrate at our high cosmic speed and God HEARD your need for help or a form of spiritual support from us. But the question remain, will you make a good use of the door you opened today and read what those stars have in store for you in 2017?

Click image above to purchase the 2017 Dragon Forecast Now Available for Download!!
Once you become a VIP, Terania and I intend to do much more for you. We will feed your spirit with love and light and free you from fears and degeneration, while sharing the secrets of the Cosmic Code with our daily guidance and predictions. It can only get better for you in the process.
JULY 4TH SUPER DEAL IS STILL ON…
There should be no reason for you to feel or be alone in this wonderful world. Soul mates do exist. I found mine, regardless how hard and deceptively; sophisticated the forces of evil are.
I survived cancer, valley fever, pneumonia, deadly accidents and violent enemies in both the open and hidden worlds. Those forces are real and can only be explained and removed by a gifted soul doctor. There is no denying the existence of both the physical and spiritual realms nor reality and experts on both worlds are rare!
The benevolent Draconis can hear your prayers and somehow, will stimulate you to land on me because the depth of your questions or situations can be attended and remedied through my cosmic expertise.
Indeed you are in real good hands with us but your biggest challenge is your fears, or exactly what those nefarious reptilius need to keep you trapped in darkness.
We are the light we speak and teach all about in cosmic light. We are the beacon you saw from far away, in the world of darkness you sank in. Let me help you rejoice, find the reasons for you to be a child of the universe, explore your karma, your past lives, your gifts and even your sins.
Let me do the crucial cleansing and tape our conversation; offering you those vital cosmic teachings and my predictions for your future. Let me turn you into the captain of your life and sail your ship safely away from typhoons and to the islands of paradise.
Once you are done with me, you will join thousands of other seeking souls who have only the beautiful truth to say about the regenerative, exceptional values of my cosmic work!… What Does The World Say About Dr. Turi?
To counteract the negativity found above with my upcoming SOS to the world deadly window warnings, HERE IS our July 4th deal but for only 48 hours (extended!) . Make the most of it and let me help you!
Get a 90 mn taped Full Life Reading (usually $310) for $200 ( or a VIP live Skype consultation for $250 usually $700). Please DO NOT CALL. E- mail teraniapromodir@gmail.com instead and she will e-mail or call you back to set up your request.
Deal #2: We are also offering all readers to join us in the Cosmic Code private website for 3 months for only $10 as another trying period! Order now then email Terania right away!
**********
If you need to develop or refine your cosmic vibrations, attract love and light, UFO's, luck, health, wealth, or repel bad luck, the reptilius infestation and curses I can only strongly recommend you to read all about "The Power of my Talismans."
Health, money, UFO's, luck, magnetism, Universal Talismans 4th of July super deal
Regularly a Universal with gold powder talisman cost $1500, with a live VIP Skype session, but you can get it for $500 if you become a VIP for 12 months minimum first.
Regularly a UFOs or health, work, love and career with gold powder talisman cost $750 but you can get it for half price or $350 if you become a VIP for 12 months minimum first. Email teraniapromodir@gmail.com to discuss your best choice of talisman (s)
If you are a supporter of my work, email George to have me back on Coast to Coast am – I will speak on the stars and fate of President Trump, explain his weird behavior, inform the public of the current universal dragon and it's impact upon the world, as well as how it will affect the rest of the year 2017 at a personal and universal level. I will also speak further about E.T.'s both the benevolent Draconis and how the reptilius operate against humans and offer other metaphysical secrets. Email George and tell him why he should have me and why I have been ignored for so long.
george@coasttocoastam.com(When signing up for Coast Insider, you have special access to George Noory via a private e-mail system. George often uses listener emails in presenting the show. With this system, you can communicate your thoughts, ideas and opinions to George as he makes each night's broadcast.) Members have insider access to George Noory via a private e-mail system. George often uses listener e-mails in presenting the show. Use this new system to communicate your thoughts, ideas and opinions to George as he makes each night's broadcast. E-mail George this way too!
Have questions about a dream, a wish, fears, a job, a decision to make etc.? Join us, we are there for you in the Cosmic Code website.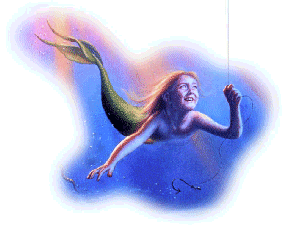 If you are one of those rare spiritual human beings in the ocean of life looking for my uplifting spiritual hook, and interested in learning more about the Cosmic Code, God Cosmic Divinity, Astropsychology or Astroforensics just ring the bell! I will open the door of a new world above for you to join our VIP's in our cyber cosmic code university! All the answers to what it means to be human and so much more is awaiting you!
Blessings,
Dr. Turi
Show your support join us