6/5/2019
" There are specific Universal Laws designed by God – Cosmic Consciousness is… the awareness of a divine cosmic power and use it wisely to build emotional, financial and spiritual stability!" Dr. Turi – The Soul of the Cosmos
Next radio show – Supernatural Substation on UPRN talk radio 9-11 PM CT June 7th 2019
Dear readers;
The Contact in the Desert UFO's experience was a blast, we had a phenomenal time! Driving there was quite tough tough but with pain killers and Terania stopping a few times all along the way allowing me to move around and oil my hip and back, I was OK. The only problem was the stairs in the hotel but again with time and patience we were able to enjoy ourselves and promote my next public events…
Knowing currently the planet Mercury (communication/transportation) is retrograde, (messing up technology and everything else) I was expecting some troubles with anything that moves and forced to re-evaluate some of my plans I had previously made with Tom.
First the cruise control went berserk and Terania was insecure about everything, then when we arrived at the hotel we had difficulties finding our room and my hip and back condition did not help. Mercury retrograde mean also meeting with friends we did not see (George and Tom) for years and so many others who gave me tons of compliment about me never getting old!
Note: We are currently under a new beginning/ending of important phases of life and I will go under surgery this afternoon. It is finally the end and a new start for me! Make sure to auto-analyze yourself and realize how the stars are affecting you too!
While the reptilius stimulated the accident during one of my 2018 negative cosmic biorthyms, the benevolent Draconis will stimulate the mind of the doctors using great technology to perform the surgery. Note also, I received a surprising call from my dad also going through surgery…
We made it to the UFO's conference…
Terania
Terania loved flowers…
Terania at work, everyone loved her there!
Terania wanted to work and set up the booth. She sold a few books and I was planning to do personal readings but I knew sitting for long period of time was going to be too painful. The main reason for this trip was to promote my upcoming UFOcruise next October once I am back and running like I used to do before my fall and also reconnect with my old friends…
The next day we were treated as VIP's enjoying George Noory' singing and the food…
This event is so successful that, unless you arrive early, finding a parking place is a nightmare… Luckily for me Terania made sure to get me a ride back to the hotel because walking long distance is simply impossible without stopping to recoup. Remember Mercury is all about transportation and communications and as expected many cosmic unconscious people in this event did pay the price! And Jordan is one of them…
Jordan Sather· "‪Contact in the Desert won't release the DVD of my lecture. I was told last night they were unable to translate my lecture to DVD because of a "glitch". Now I am hearing an event organizer won't let it out because it's "too controversial". Censorship in the Desert? #CITD#CITD2019‬"
As mentioned so many times before, ALL UFO's speakers are not cosmic conscious and 99.9% of them never saw a UFO, let alone speak/channel an ET named Draco! For Jordan Sather to accuse Contact in the Desert Team to suppress his information is totally insane to start with! The popular event is designed to offer the truth (as perceived by all UFO's speakers) to the public and during a Mercury retrograde motion, GLITCHES will happen!
It is important to remember readers; "there is a BIG difference between true cosmic information and pure imagination!" and because Jordan is not cosmic conscious does not mean Contact in the Desert are responsible for the "will of the Cosmos!" being manipulated by the reptilius!
But again, some popular UFO's speakers, who have absolutely no clue of the "Cosmic Code jurisdictions" will tell you the moon is hollow and serves as a UFO's base for ET's and people in power will turn into Lizards! I can not wait to speak next year, introduce the reality of Draco to the public and offer something totally different as far as the ET's agenda is concerned!
I was supposed to do a TV recording with Tom and George in their hotel room but knowing my condition I had to cancel the meeting. After George and Giorgio A. Tsoukalos UFO's panel, I thought of reaching them and painfully walked all the way to the back door of the biggest room in the hotel. Thanks to the pain killers, with Terania's help, it took me for ever to get there but I did!
Then I saw Giorgio A. Tsoukalos walking back and asked him about George and Tom! To my astonishment, he responded in full French, "they are on their way out, you may catch them outside if you hurry…"This mean Giorgio knows me well (from George CTC program of course!) yet he never asked me to be on his popular TV show! I wonder how he and all other popular UFO's researchers will feel after listening Draco's channeling, explaining the true purposes of ET's…
But the most shocking experience was when I saw the postcards created by Linda Moulton Howe advertising the upcoming UFO cruise all over the place. ALL speakers faces were on the small flier but not mine lol…
This tells me Linda is for sure is reading my newsletters and did not like my little forecast about her issued on Coast to Coast am (she is a Capricorn) and the real facts about the moon'a spiritual purposes.
Indeed we will be on the same UFOcruise ship next October and I can help to wonder what people will think and say after attending her lectures then mine… Remember readers, this is not an attempt to diminish Linda's phenomenal accomplishments, or any other popular UFO' speakers, its just me, Dr. Turi exposing the undiluted, vexing truth!
Because someone is popular does not mean he owns the truth! Tony Robbins, is fame wisdom? And being truthful cost me a lot over the years but I will never stop aiming and speaking the truth!
MEET DRACO THE BENEVOLENT DRACONIS EXTRATERRESTRIAL
A Powerful Message To The World

DR.TURI UFO'S PREDICTIVE LEGACY!
BE WARNED MAKE NOTES OF THE NEXT SOS TO THE WORLD DEADLY WINDOW!
Key words/terrorism/death and drama!
June 14/27 (Starting on the given date, the window will last all the way to the next one)
Hidden secrets, sex, money come to light
Raw power challenges police deadly villains
Ugly face of death drama horror surface
Nature man's religion bloody folly reign
KEYWORDS
Russia / Famous Death / Dramatic Death News / Police news / Police brutality / FBI / CIA / Secret services / Secrets to light / Mob / Scandals / Terrorism / Cyber attacks / Abduction / Finances / Super wealth / Sex / Porn / Prostitution / Life and death / Serial Killers / Undiluted truth / Nature and Man Made Wake up Call.
Greetings to all our dear VIP's and supporters;
The word is out there… Check out the article in Travel & Leisure:
I am really excited to invite you to sail to the Mexican Riviera with an amazing lineup of UFO researchers, including Linda Moulton Howe, Richard Dolan, Travis Walton, James Gilliland, Jan Harzan, J.J. Hurtak, and many top UFO's speakers. Our amazing Seminar-at-Sea is coming up October 6 to 13, 2019, sailing from San Diego CA to the awe-inspiring beauty of Mexico's Pacific Coast: Cabo San Lucas, Mazatlan, and Puerto Vallarta. Check out the website
www.ufocruise.com
.
Remember I checked the "cosmic winds" of those "shocking" unusual days and I can guarantee you a surprise and an experience that will stay with you for the rest of your life! Imagine a full week with the best of the best in the world of Ufology all willing to offer you their very unique repertoire of wisdom and challenging your mind to the max!
In my case, after my UFO' slide show presentation and channeling Draco in my hypnotic healing session, I will take good care of you and perform personal taped readings in my cabin. My wife Terania will be with us to help me all along and she will offer her own love and light to her many new friends.
Join with Like-Minded Souls in the Experience of a Lifetime Explore the truth that is out there on our awesome UFO Cruise and Seminar-at- Sea, which takes place right on-board an extraordinary, luxury cruise ship during a 7-day cruise, in conference rooms on the ship, and during port calls in the Mexican Riviera. Join us!
During this incredible, mind-blowing, truth-telling, enriching, unique event, we will unearth the truth about the UFO cover-up, and we will explore the possibility of disclosure with some of the most respected expert researchers, authors, teachers, speakers, contactees, and abductees on the planet.
This cruise will not only uncover the lies. It will show us the truth. As we dispel the darkness, and shine the light of wisdom, we enter the true light of awakening. And we are free. ALL are welcome to discover the real truth, together.
– Join us on an incredible cruise as we sail to beautiful fun-filled tropical ports.
– Be a part of a holistic conference at sea, with famous researchers,
investigators, and whistleblowers.
– Visit fascinating sites and enjoy amazing shore excursions unavailable
elsewhere.
– Enjoy fun in the sun on pristine beaches and marvel at native wildlife and
sealife.
– Enjoy veg, non-veg, vegan, gluten-free, kosher, or raw food on a ship that
boasts some of the best gourmet meals at sea.
– If you wish, you may practice yoga and other practices that enhance physical
culture.
– Participate in awesome, mind-expanding workshops and activities.
– View the starlit sky with a nightly UFO Starwatch with night-vision goggles led
by a professional guide.
– Make new precious friends, gain greater knowledge and wisdom, and create
memories that last a lifetime.
– Enjoy 7 days of bliss and awakening, as we sail into the truth that sets us free.
WHY ARE THINGS FEELING SO INTENSE? HOW DO WE RAISE COSMIC CONSCIOUSNESS?
"Cosmic consciousness is the awareness of a cosmic God speaking his divinity through the signs and use it wisely to serve, warn and guide humanity. " Dr. Turi.
Join me in Australia check out the website! 2020 tickets available now!
Join us at ANTIAGINGGETAWAYCRUISE.COM from March 14th- 21st 2020 where I will offer my own cosmic wisdom and unique tips to stay younger, correct (or improve) vision using Nostradamus's natural mean and specific health/youth tips! I will elaborate in time about what I will offer on the ship and you should start by visiting their website and plan to join us in 2020.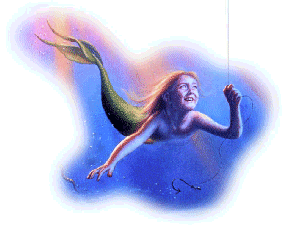 If you are one of those rare spiritual human beings in the ocean of life looking for my uplifting spiritual hook, and interested in learning more about the Cosmic Code, God's cosmic divinity, Astroforensics, or Astropsychology, just ring the bell! We will open the door of a new world above for you to join our VIP's in our Cyber Cosmic Code University! All the answers to what it means to be human and so much more is awaiting you!
UFOs Health Wealth Love Talismans
Come and drink at the source of all wisdom
Question? Help? – 602 – 265 – 7667