1/18/2020
Following five Close Encounters of the Fifth Kind Dr. Turi was led by ET's to uncover the secrets of the cosmic core. Commissioned by the Galactic Federation of Grand Cosmic Order to rekindle humanity Cosmic Consciousness, make astonishing predictions and heal earthlings' body, mind, and soul.
Dear readers;
UPDATE 01/19/20
Sad enough, today 01/19/20 one of my predictions came to pass, "Two Honolulu police officers killed in a shooting." In this YouTube video produced 01/16/20 https://www.youtube.com/watch?v=o2JiZm1gkEY&t=60s you can hear my critical repetitive warnings about the police! There is no denying Dr. Turi's UFOs predictive legacy yet, much of my cosmic wisdom is not allowed to reach the police and the general public… I need your support, please watch the video, acknowledge the facts, share my work and help me save precious lives. Thank you all
Memo from: SOS to the world deadly window 01/18/20 – You Have Been Warned!
It is important for me (and for you) to pay attention to my visions translated by the quatrain below so you can assimilate my predictive work and build more cosmic awareness.
January 2020 SOS to the world deadly windows Posted by Dr. Turi on January 3, 2020, at 1:06 am in VIP universal – daily forecasts…
January 18: (Starting on the given date, will last all the way to the next window)
Hidden secrets, sex, money come to light
Raw power challenges police deadly villains
Ugly face of truth, death drama horror surface
Nature man's religion bloody folly reign
KEYWORDS
Russia / Famous Death / Dramatic Death News / Police news / Police brutality / FBI / CIA / Secret services / Secrets to light / Mob / Scandals / Terrorism / Cyber attacks / Abduction / Finances / Super wealth / Sex / Porn / Prostitution / Life and death / Serial Killers / Undiluted truth / Nature and Man-Made Wake up Call.
Note, ALL my SOS windows predispose for earthquakes activity at or above 6.0 and the results can not be ignored!
6.0 magnitude earthquake near Gorontalo, Indonesia
6.0 magnitude earthquake near Kashgar, Xinjiang Uygur Zizhiqu, China
Two Honolulu police officers killed in a shooting. Police news?
The next mega disasters that could happen at any moment (and kill us all)
Snowmobiler, 18, dies after avalanche buries him on trip with dad
Singer-songwriter David Olney dies on stage at age 71 Famous death?
A Texas family is heartbroken after their cat was accidentally euthanized by a vet Death news?
Emergency director fired after unused Hurricane Maria supplies found Secrets to light?
Body of a woman missing for 6 years was found in a car submerged in river Secrets to light?
************
Continued: It is now confirmed, after a long telephone discussion with my friend Victoria yesterday, I will not speak at the May 2020 "Contact in the Desert" UFO's conference. Sad enough I have been lumped with a mass of people who could never differentiate fiction from reality and, in the process have "injured" the good image and seriousness of those scientifically oriented UFO's researchers.
To the eyes and ears of those rational renown scientists, those previous UFOs speakers' stories were unrealistic, unfounded, non-scientific, ridiculous and the sole product of their vivid imagination… Incidentally, in most cases, they are right!
The fact is; I have been speaking about UFOs since 1995, and over the years I encountered dozens of those so-called UFOs speakers born "Neptunians." Indeed, they have given a voice and with it, bad rep to the validity of the scientific approach to the Ufology world!
In my last UFOs conference in Mexico, even my good Virgo friend Richard Dolan mentioned this fact during his presentation and I am sure and so many other true professionals UFOs speakers I shared the stage with over the years, think the same and agrees too! But who's got the balls to tell as it is?
Victoria and Dr. Turi last year!
It was an honor for me to be able to wish my good friend George Noory's a happy birthday in public last year! To all well known UFO's speakers, it is important to remain modest and be forever grateful to George Noory, to Tom Danheiser, Gina Salviati and Coast To Coast am staff, for, without their incredible work, none of us would have reach notoriety and be able to express our wisdom about UFO's to the world…
The sad reality is, the majority of people are much too busy with their own life to take the time to investigate anyone thoroughly and, once a judgment (right or wrong) has been established about a situation or a person, it is often impossible to retract!
Again I know much too much about the "Human mental cosmic design" to be pissed at anyone and will never hold grudges against anyone!
There is no malice nor any reasons for me to be mad at my good friend Victoria's decision, it's her business, she is the President and she must conduct it as she feels its right.
Born in September, her Virgo, critical, scientific oriented mind played a vital part in her final decision to do a "clean up/cleansing" with her speakers and only invite popular scientists instead of deceptive Neptunians this year!
I attempted to clarify my position as a legitimate UFO's speaker but in Victoria's mind, I was already and erroneously classified as a "psychic" period!
In this selective intellectual process, one of the utmost legitimate UFO contactee critical cosmic teachings has been muted! But this is not an accident, there are NO accidents, my friends, it's simply part of the reptilius agenda…
My picture is still on the wall of the "little alien inn" in Rachel, NV and I am still 6ft under the city hall of Roswell New Mexico!
In July 1997 for the fiftieth anniversary of July 8, 1947, Roswell incident, a few UFOs speakers and I were doing a live show on Coast to Coast with George Noory. For the 3rd time since my first appearance on the Art Bell radio show in 1995, I was invited to speak the next day on my UFO's experiences at this popular Roswell UFO event.
After my presentation, some members of the city asked me to make a few predictions that are now buried in a time capsule 6ft under the City Hall. This capsule will be brought to light in 2047 and I will be dead or 97 years old then…
Indeed I am one of the most down to earth UFOs contactees on the planet and a critical, practical different UFO's investigator. But who can benefit from ME and MY UFO's experiences? And talking about personal experiences instead of being "scientifically, universally objective" is also perceived as limited information or even an ego trip for some…
I am a different type of "scientist" both rational and spiritual, yet I designed an astrological software to scientifically investigate my clients' natal, karmic UCI. Note also much of my clients and students are rational medical doctors and engineers from all walks of life!
Indeed there is a very thin line between solid UFO's experiences and pure imagination and, while I am very real and a victim of a judgemental misinterpretation and misinformation, I can only agree and support Victoria's decision.
Meantime I gave her my book and took the time to do a reading for her and I was quite surprised and deceived when she dismissed me and refused to have me as a speaker at her popular event in May 2020! When she sat at my tarot table these were my words. "Victoria expect a full restructure of your home life and your career!"
YET I AM VERY REAL! DOES SHE REALLY KNOW ABOUT MY UFO PREDICTIVE LEGACY?
WATCH THE MOVIE "ALIEN CONTACTEE"
The rule is simple, lose a friend (or a family member) and lose a wish! Speaking or not, God willing, I intend to attend ALL UFO's events and serve my faithful clientele expecting me again there and everywhere in the future!
Meantime not all the people making up her vast attendance will "connect" with the new crowd of logical scientists' rational speculations and their own accepted scientific theories…
The majority of the world still believes NASA's Mars deceptiveness, its scientific community, and with it, the universal belief that extinction of the dinosaurs was produced by a meteorite crashing on earth! Not so my friend… You will know the facts if you ask for them by joining us anywhere I speak in future UFOs conferences…
I reach thousands of curious people worldwide via my newsletters, my cosmic code private website (over 10K now) my YouTube channel and my endless chain of radio shows! All my supporters need answers from various and legitimate UFOs researchers, and I am one of them!
But one thing is sure readers, take my words for it, 99.9 of those scientists not only dismiss Astrology but NEVER saw a UFO! Let alone channeling an ET named Draco!
As a rule, a true egocentric scientist will also nurture an inferiority complex and even challenge the true genius of Tesla. Those "educated" souls could never relate to the depth of his own cosmic message!
In the absence of Cosmic Consciousness; science, conspiracy, and religious imagination have the wrong answers. There are no accidents just consequences the five logical human senses cannot yet perceive." Dr. Turi
Indeed a magnet will never attract a piece of wood, the very fact that all scientists rational UCI is limited and all are skeptical, not only limit them to the understanding of God's cosmic design but also the subtle reality of the reptilius' psychical agenda.
Ronny; Cracking into the UFO Speaking Circuit is like being invited to join the Illuminati. It seems like people would rather hear Former Government Employees and Scientists Leaking Government Propaganda than listening to people like Dr. Turi who had real UFOs experiences.
Indeed Ronny is perceptive enough to see what's going on with the new rigid mental attitude imposed by the reptilius. Knowing in fear of the ridicule, Ufologists and scientists alike do not naturally dig into the spirit or metaphysics, none of them will get the answers they are all enslaved to uncover!
Not a single human cosmic makeup is the same and one can only relate to someone else's pieces of information because of his intelligence, education, experiences and most of all his/her natal karmic UCI.
And knowing 99.9% of people are cosmic unconscious you may begin to understand my dilemma!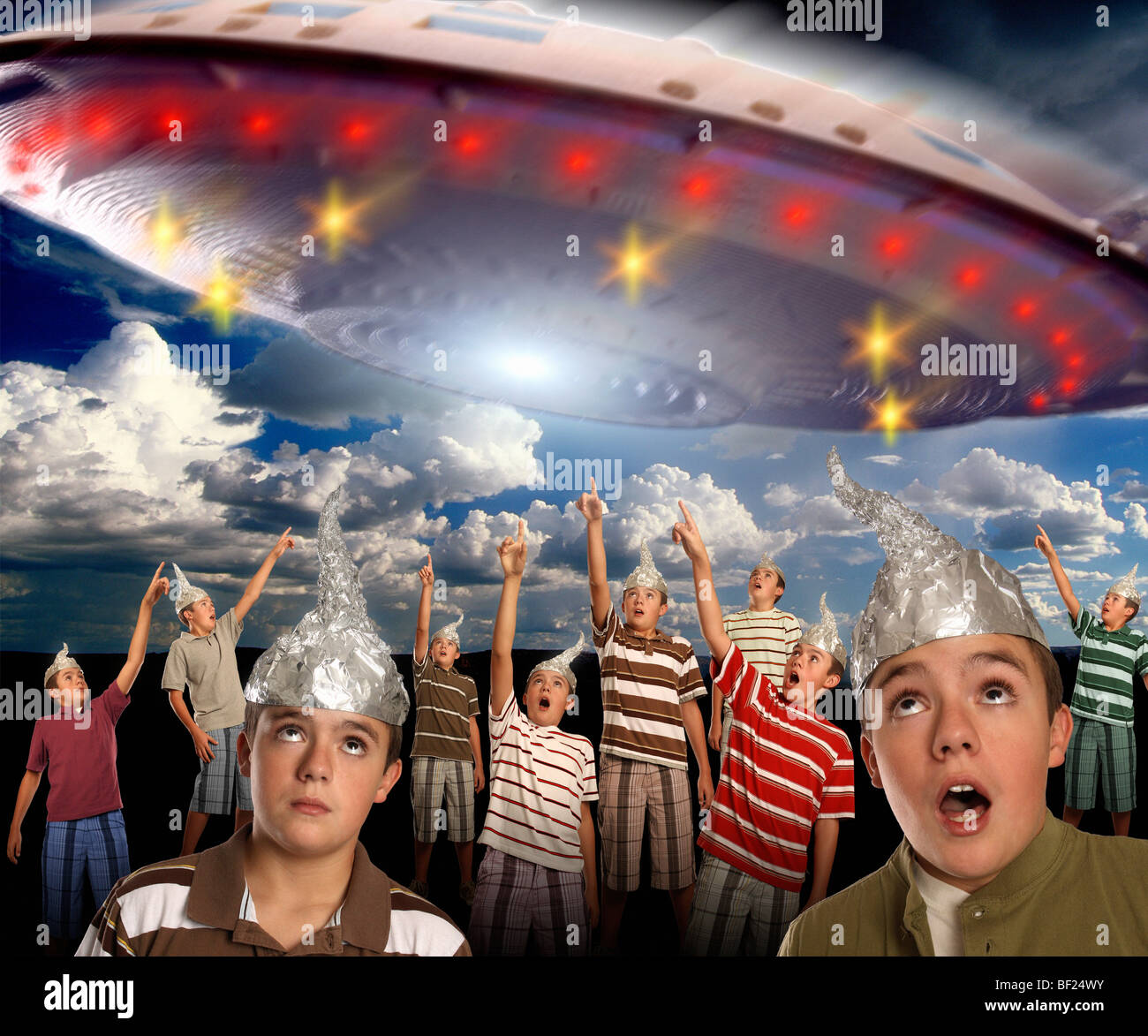 Sad enough, the same very critical, scientific, atheist attitude is imposed upon our indoctrinated children where Astrology and UFOs must be ridiculed… I do not expect the US department of education or the reptilius infected religious/scientific established, wealthy well organized abusive matrixes who control all the information to ask me to speak to their attendances either!
Many of those children natal UCI is extremely spiritual, intuitive and curious where science and maths are not a priority and can not be assimilated easily or "naturally." That would be me! This latest "muting" experience is motivating me much more to reach out to those children and help them build a different and real cosmic awareness…
Check Dr. Turi's Teens Cosmic Education Project
SHOW YOUR SUPPORT FOR OUR CAUSE, JOIN THE COSMIC CODE AND ENJOY OUR DAILY GUIDANCE AND VARIOUS TRUSTWORTHY FORECASTS – Become a VIP today!
As imposed by the reptilius' agenda "artificial scientific intelligence" closing all spiritual doors is also building a rigid atheist, scientific world "psychically" controlled by those entities, yet no many people, particularly the scientific community are unable to assimilate, realize and accept my warnings…
UFO'S – ITS A PSYCHICAL THING! ET's ARE PART OF YOUR INNER MENTAL MAKEUP AND SCIENTISTS ARE OBLIVIOUS OF THIS FACT!
How would any "educated" rational scientists and practical UFOs researchers delegate the intuitive domain of my cosmic work when they were prohibited to experience it in this dense physical world? How can such rational born souls enter the archetypal realm of supra-cosmic consciousness when the critical "spiritual gift" is missing or non-existent?
This is what my UFOs slide show is all about readers, explaining those cosmic dark forces of evil cursing the non-perceptive human mind where ignorance, greed, and fear are imposed by the reptilius! The more scientifically oriented you become, the less perceptive you will become to this "subtle psychical manifesto!"
But be sure my friend the Draconis are also watching and with their precious help, those nasty reptilius entities can not and will stop me… I have been invited to speak at various UFO events and my revealing cosmic teachings can only reach those willing and ready to assimilate them.
Atheism, the world's new deadly mental plague! – Dr. Louis Turi
But what saddens me the most is that; friends and foes in the Ufology world are not cosmic conscious and not aware of such a powerful "subtle" psychical phenomenon and ALL are ultimately, unconsciously endorsing and promoting the reptilius agenda by keeping me and my cosmic work away…
To those who do not know me, my words will sound quite pretentious, and to those who do know me, no explanations are necessary!
Incredible experiences breed incredible people that have incredible wisdom to share! Dr. Turi
And it is ONLY when you attend my UFO' slide presentation that I will start making sense to you…

Dr. Turi – UFO Alien Snowfest Big Bear Lake
UPCOMING SHOWS:
Dr. Turi on the air, with Dr. Sasha and Janet Kira Lessin. 01/26/20 from 6pm to 7pm MST
Dr. Turi on the air with Maarten Horst. 02/01/20 from 1pm to 2pm PT
Dr. Turi on the air with K-Town, (X-Files Network) 02/02/20 6 – to 7pm MT
Dr. Turi on the air with Gary Anderson (Night Dreams Talk Radio) 02/14/20 6 – 9pm P.S.T.
BE CURIOUS FIND OUT WHAT 2020 HAS IN STORE FOR YOU, YOU WILL GAIN MUCH MORE THAN WHAT YOU COULD BARGAIN FOR IN MY COSMIC WORK AND TIME IS MY WITNESS!
Order your 2020 horoscope forecast today!
In 2020 souls born in June and December with a moon, rising, a natal or hidden dragon in those two signs are a target of the reptilius. You will also find more of personal predictions in my new 2020 Nostradamus Universal and Personal Forecasts below. (order now!) Show your support by investing in your future, you are in good hands…
"Man is superior to the stars if he lives in the power of superior wisdom. Such a person being the master over heaven and earth by means of his will is a magus and magic is not sorcery but supreme wisdom" Paracelsus
Once a month, starting March 2020 Tom Danheiser in his
"Spiritual Awakening Series"
will offer all Truth Seekers from all walks of life, the option to learn and master the Cosmic Code secrets! New information and dates will come your way in time but you can start emailing Tom to reserve your seats right away because they will fill up fast!
danwagentertainment@gmail.com
Tailored UFO's Talisman sample
This copper UFO's talisman sample is as good and highly recommended for your protection against the reptilius. If you decide to order one from me, be patient because I MUST carve it when those Uranic cosmic winds bless the earth and they are coming down twice a month for a few hours only. If interested email teraniapromodir@gmail.com
turitrue@gmail.com (Personal) – teraniapromodir@gmail.com (Business)
Invitation to join us at the UFO Mega-Conference in Laughing NV February 15 – 22 – 2020. I am part of the list of UFO's speakers for 2021. We will still attend doing book (s) signing and personal consultations. Look for our booth there.
Invitation to join us at the ANTIAGINGGETAWAYCRUISE.COM from March 14th- 21st 2020