July 25, 2013
Dear readers:
Cyber Terrorism Against Dr. Turi – Help me fight cyber attack please just because YOU could be next! Please read!
From cashan Mozambique South Africa
 Hello 
This video  is causing a lot of havoc in my teachers life. I have strong evidence of this person or agent Editing clips posted by my teacher to cause major concern worldwide resulting in 70 000 plus hits to particular videos that have been edited or shortened so that the final part of the message does not reflect on a particular you tube video resulting in considerable Negative feedback for my teacher as result of this.
 This is cyber terrorism at its worst and is highly unfair to me my teacher and his followers worldwide. Subsequent investigations show this particular ID no posting various other videos also adding and deleting content editing original videos using material from non related videos also by my teacher.
These videos are copyrighted by my teacher in being original authentic statements directly made verbally and using audio and visuals directly linked to my teachers work. How do we go about contacting this person and advise him he may have a million dollar legal claim coming his way?
Kindly advise on how to deal with this matter at the highest level in order to expose this user to the world and advise if after presenting our evidence a case can be made against this individual or agent to the relevant authorities in his or her country of residence
Kindly advise the way forward urgently
Regards
Dr Brian Faul
South Africa
Updated corrected version posted by Dr. Turi  – http://www.youtube.com/watch?v=xWc2zI-XcqY
 Memo
Its either I let it ride and let hundreds of thousands more people be misinformed about my work or with your help remove this video.  As you know someone posted this incomplete video on You Tube "http://www.youtube.com/watch?v=gkskIOEpsUo" trigging thousands of people to expect the end of the world while my message, quatrains and keywords are set fort large earthquakes with the possibilities of generating tsunamis. The fact is on July 7/8/9 2 very large quakes (a typhoon and more) took place as predicted but without the proper understanding of my methodology thousands of people are pissed off at me and calling me all sorts of names.
Thus its time for my supporters to help me because answering these people takes away from my precious time to write more and be productive for you. So please go there http://www.youtube.com/watch?v=gkskIOEpsUo and click on the flag on the right side to report it as abusive.
This is my complaint to You tube, please help me stop this wave of evil.
Thank you supporters.
DT
Issue reported:
Spam or misleading > Misleading text
Timestamp selected:
0:45
Additional details:
This person never asked me to post an incomplete information on my predictions forcing me to explain myself to thousands of people – Here is the correct version I posted to defend my integrity. http://www.youtube.com/watch?v=xWc2zI-XcqY
 Thank you for your help readers.
Dr. Turi
 WATCH THE FULL VERSION ON YOU-TUBE EXPLAINING MY PREDICTIVE METHODOLOGY 

  July 22/23/24 and August 20/21/22
Entrails Upset Spit Above
Red Fire Wind To Dance
Stars Command Shock Science
Calm Deception To Strike
KEYWORDS 
Cosmos News / Nuke / Weird news / Surprises / Explosions / Shocking / Stunning / lightning /  Unusual Humanitarianism / Discovery / Science / Earthquakes (always above 6.0) / Volcanoes / Tornadoes / NASA / Aeronautics / Technology / Television / UFO.
TWO BIG QUAKES TOOK PLACE DURING MY SOS WINDOW IN NEW ZEALAND Magnitude 6.5 and 6.9
(Note the geographical latitude make this window operational in this part of the world!)
HOW MORE PRECISE CAN I BE?
July 22 –   Prince Edward Island Region – 6.1
July 22 – Gansu Province 6.6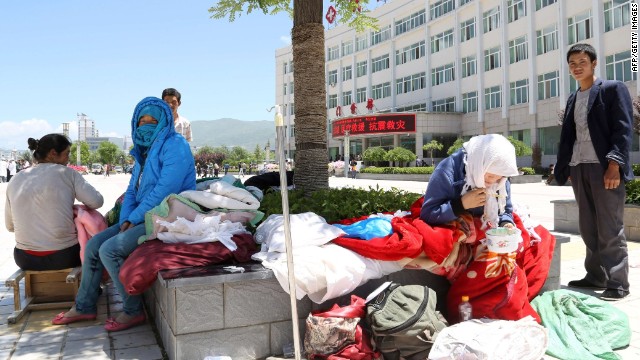 Quake hits northwest China; 89 dead – Earthquakes?
Gas rig explodes, burns in Gulf – Explosion?
Landing gear fails on Southwest jet – Aeronautics?
Bomb found near site of pope visit – Shocking?
East Cleverland Stunned by murders – Shocking? Stunning?
U.S. dumps bombs at Great Barrier Reef – Explosions? Shocking?
China: Disabled man set airport blast – Explosions? Aeronautics?