11/2/2019
Following five Close Encounters of the Fifth Kind Dr. Turi was led by ET's to uncover the secrets of the cosmic core. Commissioned by the Galactic Federation of Grand Cosmic Order to rekindle humanity Cosmic Consciousness, make astonishing predictions and heal earthlings body, mind and soul.
Dear readers;
Yesterday cosmic code newsletter titled "Saoirse Kennedy Hill died of accidental overdose bull!" clearly explained how easy it is for the nefarious reptilius to infect people from all walks of life but particularly celebrities of all ages.
Demi Moore's daughter on mom's relapse: A monster came!
While those people are rich and famous, consider yourself a lucky reader my friend! Those celebrities do not know anything about the reptilius phenomenon and can only rely on their traditionally educated psychologists or psychiatrists to provide the help they desperately need to survive.
But no cosmic conscious physicians will ever provide the help they require without prescribing medications or more reptilius mental infesting goodies.
Demi Moore was born November 11, 1962 and like all Scorpios she needs to remove the stinger and KILL the destructive Lizard eating her soul and her family alive! And to make the situation worse, with the tail of Dragon cursing her 4th house (home/family/children) animosity, pain, misunderstanding, drama and tears rule supreme in this family!
Do you really think any cosmic unconscious physician can help her? Simply impossible my friend but Dr. Turi can!
The reality is there are millions of famous people all around the world and none of them, apart from a few lucky celebrities I know and serve, like my good friend Gary Busey, will ever get to benefit from my cosmic work!
COPY/PASTE IN YOUR FB GROUP FOR ME PLEASE

Demi Moore's daughter on mom's relapse: A *reptilius monster came!
Demi Moore was born November 11, 1962 and like all Scorpios she needs to remove the stinger and KILL the destructive Lizard eating her soul and her family alive! Copy/paste and share pls https://www.drturi.com/demi-moores-daughter-on-moms-relapse-a-reptilius-monster
People are fast bashing Gary, yet they will never, in a million years, accomplish what he did with the best of the top actors in the industry over the course of his life. And he is still at it because this is what he was set to do best by his natal stars…
Believe me my friends, $700 for a live, recorded consultation on Skype is pocket money for those wealthy people and all of them would pay me a fortune to heal their mind, body and soul and save their families…
This is why I make myself available and ask only $300 to the hard working people who desperately need me for the same service!
But how far will the reptilius go knowing they always make sure to put the most infected people on the top of the pyramid?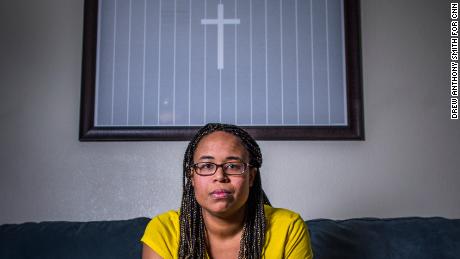 She was called the n-word and given instructions to slit her wrists. What did Facebook do?
(CNN) You can call someone the n-word and give her graphic instructions on how to kill herself, and you won't get kicked off Facebook.
Or you can tell a mother you hope her son gets raped, and you won't get kicked off the world's most popular social media platform. Or you can tell a mother whose 5-year-old daughter has died that "if your kids keep dying it's god trying to tell u u don't deserve them."
You can write to that mother: "F**k you c**t. Are you dead yet c**t? Fingers crossed. Spit on c**ts like you. You c**t dog. Die c**t. You piece of sh*t c**t dog. You are ignorant dumb dog. Die c**t."
Still, you can stay on Facebook.
Facebook is a largely infested nest of dirty rats slaving for the reptilius. As mentioned many times before those nefarious entities are using the best of technology to freely and cowardly express the worse of the human sins… Yet Facebook is doing nothing to stop those vermin's poisoned mind.
All I did for years on a few very popular pages on Facebook was to educate people on the reality of
ET's and UFO's,
teach Astrology and offer endless free warnings through my cosmic work. Yes my goal was to help and save people lives…
Yet, it is because of this mixtures of sub-humans' lies that both; atheist and religious infested souls managed to get me fired from this popular platform.
Instead of trying to guide, teach, upgrade and educate my fellow human beings on God cosmic design, may be I should have used profanities and slave for the forces of evil for my own business and financial purposes and I would be still there today…
But the fact is; my regenerative, uplifting, enlightening cosmic work does not "vibrate" at the very low, often infested Facebook negative vibrational forces and "giving my precious pearls of wisdom to those pigs" was not allowed nor tolerated!
The same apply for LinkedIn, Wikipedia and dozens of others popular websites also polluted by those evil souls following me and reporting me everywhere I went…"Google, Facebook, Wikipedia, LinkedIn, Satan's Minions."
This lead me to, last March 2019 to concentrate mostly on the only public platform left for me or my You Tube channel. There I can express my cosmic wisdom to what seems to be a much more tolerant and smarter group of people I refer as, the "Super Humans!"
So far I have accumulated nearly 4000 subscribers and more curious truth seekers are joining daily…
Tomorrow I will be in San Diego doing a UFO's slide presentation then a night vision UFO's sky watch in the evening… I hope to see many of you there because my cosmic teachings and UFO's are very real. You will be challenged to the extreme and hear and see things you never heard or seen before…
Invitation to join us in San Diego UFO Society November 3rd, 2019
SHOW YOUR SUPPORT, JOIN THE COSMIC CODE AND ENJOY OUR DAILY GUIDANCE AND VARIOUS TRUSTWORTHY FORECASTS – Become a VIP today!
BE CURIOUS FIND OUT WHAT 2020 HAS IN STORE FOR YOU, YOU WILL GAIN MUCH MORE THAN WHAT YOU COULD BARGAIN FOR IN MY COSMIC WORK AND TIME IS MY WITNESS! Order your 2020 horoscope forecast today!
"Man is superior to the stars if he lives in the power of superior wisdom. Such a person being the master over heaven and earth by means of his will is a magus and magic is not sorcery but supreme wisdom" Paracelsus
Tailored UFO's Talisman sample
This copper UFO's talisman sample is as good and highly recommended for your protection against the reptilius. If you decide to order one from me, be patient because I MUST carve it when those Uranic cosmic winds bless the earth and they are coming down twice a months for a few hours only. If interested email teraniapromodir@gmail.com
"If you are not happy it is because you do not live your destiny!" Nostradamus
"A life without knowledge of the stars' plan is contrary to all cosmic laws and universal order!" Dr. Turi
READ MORE https://www.drturi.com/sos-to-the-world-deadly-window-10-21-19-dracos-warning-you-have-been-warned/
Invitation to join us at Big Bear Lake for the Alien Snowfest.com January 25 -26 2020
Invitation to join us at the UFO Mega Conference in Laughling NV February 15 – 22 – 2020. An agreement was made for me to be part of the list of UFO's speakers in 2021. We will still attend doing book (s) signing and personal consultations. Look for our booth there.
Invitation to join us at the ANTIAGINGGETAWAYCRUISE.COM from March 14th- 21st 2020
Once a month, starting March 2020 Tom Danheiser in his
"Spiritual Awakening Series"
will offer all Truth Seekers from all walks of life, the option to learn and master the Cosmic Code secrets! New information and dates will come your way in time but you can start emailing Tom to reserve your seats right away because they will fill up fast!
danwagentertainment@gmail.com