12/21/2017
"Because they are seeing, they see not; and hearing, they hear not; neither do they understand the voice of heaven." – Matthew 13.13
Dear readers;
IMPORTANT NOTE TO ALL OUR READERS WORLD WIDE!
So far, regardless of my previous warnings to stop writing for the public, all my yearly resolutions; have failed miserably! But 2018 will be VERY DIFFERENT!… The only way for you to read anything from me will be if you join the cosmic code (FOR FREE) and get all my notifications directly in your email box. Thus when I disappear from your eyes and mind, if you miss me, maybe you will join us HERE!
I am sure many of you missed my endless chain of newsletters over the last few days and some may have wondered where is Dr. Turi? Well, I went to Wisconsin with my friend Emmanuel to pick up a ten car hauler and the experience and pictures (below) are worth sharing.
Knowing that I will keep my 2018 resolution and stop writing for the public, if you like our cosmic wisdom, warnings and reading about all our crazy experiences, then travel with us etc. but you will have to become a VIP! Join today and don't miss any of my cosmic code newsletters, guidance and predictions!
So make the most of the very last free 2017 cosmic code newsletters and realize you will ALWAYS learn something very valuable with our cosmic work! Join us today and get a present that will save your life and stay with you for ever!
But before anything, let me as usual; bring you back into the past with my SOS to the world deadly windows Posted by Dr. Turi on November 2, 2017 at 2:25 am in Cosmic Coders Only.
Knowing this is one of my very LAST public SOS to the world warnings, make the most of it! I will update this article with the news as they unfold, so come back to read the additions…
November 10 / 24 December 7 / 21 (48 hours centering the dates)
Entrails Upset Spit Above
Red Fire Wind Water To Dance
Stars Command Shock Science
Calm Deception To Strike
KEYWORDS
Japan / Asia / Cosmic News / NASA / Space News / Nukes / Weird news / Freak / Space / Rocket / Surprises / Strange / Explosions / Shocking / Stunning / Baffling / Incredible / Lightning / Unusual / Humanitarianism / Children / Unrest / Discovery / Science / Earthquakes (always at or above 6.0) / Volcanoes / Tornadoes / Airports / Aeronautics / Technology / Electricity /Television / UFO's /Cosmic phenomenons.
As usual, the quatrain and keywords used above, will offer you the type of news you can expect with such weird cosmic winds cursing humanity!
Even the traditionally "educated" idiots are making "UFO" news and responding subconsciously to this window but such people in the news today are incapable of connecting the dots involving my cosmic work! It makes you think!
Neil DeGrasse Tyson weighs UFO evidence vs the hype UFO's?
"The universe is under no obligation to make any SPIRITUAL sense to anyone!!
"Reasoning with a donkey is easier than to change a religious, an atheist or an educated idiot mind!" Dr. Turi Read more about this famous subhuman!
More shocking abnormal news
DJ dies after massive stage collapses Shocking?
Journalist murdered at son's school Shocking?
Submarine found after 103 years Discovery?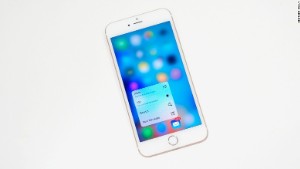 Keep reading… Its the end of the year 2017, millions of people are flocking department stores and billions of dollars will be "wasted" offering presents that will serve their happy owners only for a very short time…
The religious and scientific matrixes will tap on the millions of oblivious people watching TV at home during the holidays with religious or NASA programs that can only benefit the corrupt social elite in the long run! Though none suitably use the soul of the cosmos…
The same people will also attend their local churches and pray to their false man made god, hoping to protect their families from death and future disasters! But never in a billion years ,will this deaf and illusive god answer any of its indoctrinated, deceived children's prayers!
And be sure, none of your children or their children; will ever fly or live on Mars! Your kids will NEVER live on Mars.
Yet, when a true cosmic God speaks its will to us and we offer you real warnings (and the solid dated proofs) through our SOS to the world deadly windows (and Mercury retrograde motions/below) as usual; what we get is stupidity coming from countless "unconscious" fools!
"Paul Winter /store/ bring money"
All we do now is to offer you the facts below or something that will never, ever make sense to the religious, skeptical, atheist or traditionally "educated" idiots.
And if you read my latest newsletters remember, there will be no more free articles and warnings coming your way in 2018!
With such ignorance of the cosmic code rules, the reptilius are having a blast upsetting all human affairs and killing oblivious subhumans.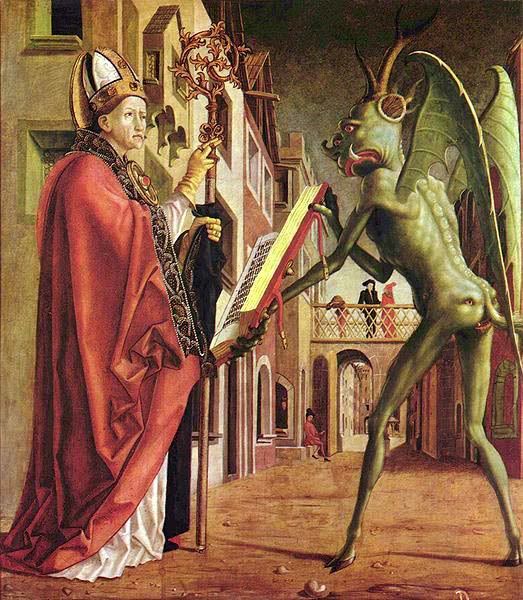 But who cares, ignorance, fears, costly mistakes, religion and science programs seems to fit the wish of the majority of a totally absurd brainwashed society!
The two most common elements in the universe are hydrogen and stupidity. The stars are the elixir of life! All great spirits have encountered opposition from mediocre minds" – A. Einstein
2017 Third SUPERNOVA window – From 12/01/2017 through 12/31/2017
Join us for more secrets and don't forget to check your personal dragon window dates
On to sharing my experience for the very last time with the public!
This type of article is what you will read, learn and enjoy once you become a VIP!
We left Phoenix at 5 am with a 2012 Peterbilt truck and the plan was to pick up a used car hauler in Wisconsin near the Canadian border. We drove to our first pickup, located in Tucson AZ where we loaded a quad, a Harley Davidson and two cars. T
here was no point for us to drive and comeback all the way from the other side of the US with an empty trailer!
Moving cars is how we make money and driving an empty trailer is wasting time and money!
The pay was good but the challenge ahead of us quite enormous… Especially with such inauspicious stars above! Not only did we drive during a waning dangerous deadly Scorpio moon but Mercury, "the Lord of transportation and communications" was and is still in its retrograde motion.
Indeed the worse possible conditions, because Emmanuel is not cosmic conscious. Thus, like 99.% of the masses, he does things like hiring people or planning trips rationally only! The night before leaving, I hesitated and called the trip off because I knew about the challenges ahead and Emmanuel, my "copilot's" CDL permit was allowing him to drive only three hours per day!
I also knew "Emmi" was starting his transportation business and his last driver forgot to turn off the emergency brakes on his trailer! This mistake ended in a total disaster for him.
The large trailer and all cars this idiot was hauling, caught on fire in the process.
Note also, his driver left the truck on the side of the road and simply left with all the collected money!
Talk about trusting people when hiring crooks fresh out jail are offered a job, to start a new life!
Did the crook plan the "accident" or did the nefarious stars induced the accident?
As a rule criminals are not exactly smart, thus I go for the latest!
This mishap also cost Emmi a serious rise in his insurance and the trip to Wyoming was a make it/save it or lose it all for him… How could I stay unaffected or turn him down knowing he was about to lose everything?
As we all know the banks do not care about his welfare or his family! Payment MUST come in time or you can kiss goodbye your new business.
As a soft, caring but strong and responsible Pisces, I felt the urgency to help him out of this deplorable situation and I trusted my cosmic wisdom to beat all nasty odds I was expecting!
I met "Emmi" a few days ago at the driving school in Phoenix where he tried unsuccessfully to get his commercial driving licence.
He shared his pitiful story before taking his test and we shared telephone numbers . I could see and feel how desperate he was when he said goodbye to me.
I believe in destiny as the future is the reincarnation of the thoughts. There was ONE person a cosmic God lead him to and it was me! In some ways, I felt good to help him while making some good money and why not help him out with some cosmic rules during the long trip.
Incidentally, Emmi was quite responsive and interested in all we spoke about… Indeed a solid friendship came out of this do or die situation.
First load in Tucson and all went perfect.
We traveled all the way North/East and soon enough, the heater was turned and stayed on the entire trip, at least until we reached Phoenix again.
While I was doing the driving, Emmi was taking care of the login which involved breaks and allowing me to drive only eleven hours a day for safety. We also had to stop at all weight stations in all the states we crossed which is mandatory.
Check the video (public) of the dangerous ride.
We were on a very tight schedule, thus sopped only for gas, sandwiches and coffee… Until we became so starved out and drove miles to find a Chinese buffet were we stuffed ourselves.
Emmy also slept in the cars perched above with the heater on all night. I was hopping he had enough gas to burn because we experienced temperatures from 65 degrees in sunny Phoenix AZ to 10 degrees in Wisconsin.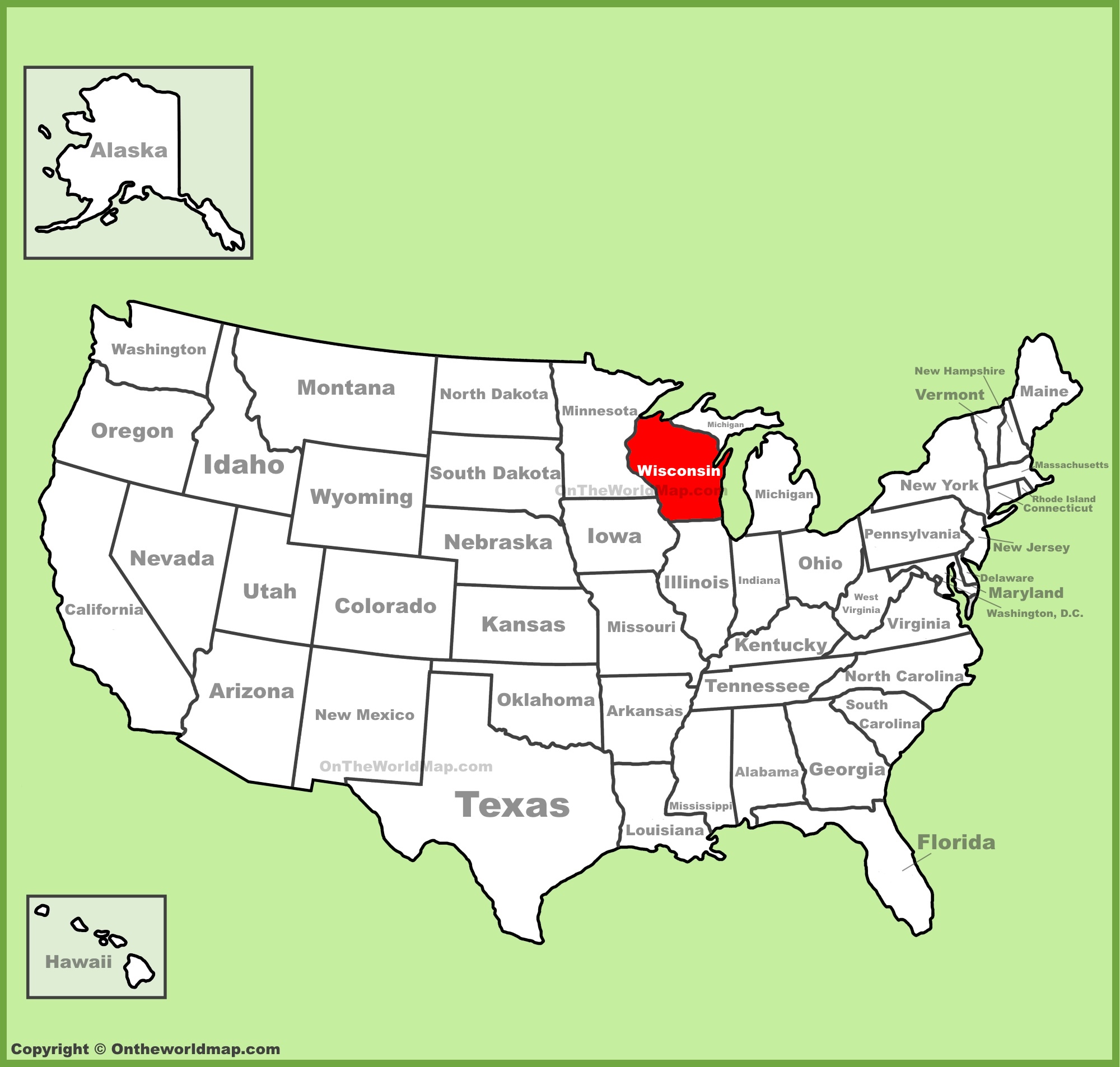 I enjoyed myself taking pictures of nature and countless of frozen lakes!
I saw a few gold eagles which I took as great omens but also saw many road kills and each time I doubled my attention on the icy roads. Believe me, this trip made me appreciate Arizona much more because living in the cold is definitely not for me or Terania!
I felt my sinuses getting plugged and my throat was hurting. The lat thing I needed was to catch a cold on the road! Exhausted, tired and very cold will do it! Luckily for me, Terania did not forget my oil of Oregano and after mixing / drinking some with my water the symptoms disappeared!
I was particularly concerned driving very long distances at night on icy, foggy roads. Thus, I chewed quite a lot of gum to stay awake!
Make note of those tips VIP's, if you have to drive far!
Indeed a Christmas season I will never forget!
I wish I could have gone ice fishing with the locals but I could only hope for this to happen…
Getting out of the warm truck, working around the immense trailer unloading and loading bikes, cars and trucks was quite a challenge for both of us! But we did it!
We were ILL prepared for such roads conditions and the cutting cold in Wyoming, my little shoes and light coat did little to protect me against the elements! But I loved it all and this was part of the unforgettable experiences I am sharing with you today…
Imagine when I will share experiences and post pictures of my future boat Captain experience in Florida! Indeed becoming a VIP can only be an educational and those entertaining experiences can only help you caught in a similar situation in the long run…
After what seemed to be an eternity driving in such winter conditions, we made it to the trailers park late at night somewhere in Wyoming . It was too dark to inspect the trailer right away but knowing the moon was waning (negative) and in Scorpio (wake up call) I expected the worse with Emmy's purchase! Gee was I right!
The first bad omen was the hydraulic connection missing and after a long talk with the seller we were sent to a hydraulic parts shop a few miles away. It took hours and $600 to fix our very first problem, yet I knew more problems would come up.
While the repairs were done in the front of the ten cars hauler I noticed quite a lot of rust and some quick repairs on the frame. As a certified welder by trade, I told Emmy we could easily fix it… I tried to cheer Emmy up and told him what ever fate throw at us will will survive and succeed in this trip! We did but I what a great price!
We had a truck and a Corvette to load next and we courageously took on the icy Wyoming roads again. With such a wide/long tractor trailer on the road, we had to adjust to the new tasking driving, especially when taking on sharp turns.
After a few hours drive through snowy mountains road my GPS lead us through a thick forest. While the Wyoming highways are kept clean and salty, this stretch of road was not! We really got scared because in no way could we back up or change direction.
I was crawling at ten miles per hours trying to avoid trees low branches to hit the tall trailer. I asked Emmy to call our client to give us information on the steep tortuous icy road . I wanted to known if there were any bridges or deep steep hills ahead after noticing a 6000 pounds weight limit sign.
To make the situation worse, we kept losing telephone service in the forest and we could again only hope the next call would go through… Somehow, on top of a hill we caught a break but regardless of how much information Emmy gave out, the client had no clue to where we were and could not help us at all.
While I knew the trailer was empty and "light" I was still well above the weight limit recommendations for such a road. This added more stress I did not need to the extreme icy conditions!
Using my brakes was not an option, only the engine and the weight of the truck gave us control and traction while the trailer did nothing to make the situation safe… I worried sick because we were on a ONE WAY direction with no option in sight to turn back anywhere!
If we come up to a small bridge there is no way to backup such a big rig for miles in the dark of the night on ice period! I was hoping not to hit some dark ice, jackknife the trailer and end up in a ditch if not killed in a canyon! If this trip was over it would be on this deadly road and right now I thought! (watch the video.)
Note; The gross weight of our loaded truck and trailer can not pass 85000 pounds on any US highways this is why we must stop at all weight stations in every US states.
We finally and gladly made it to the most challenging and scary parts of the trip, I warned Emmy that; with the moon in Scorpio (drama/death/wake up call etc.) we will somehow HAVE to deal with the police and we did! And I was I right again…
It is something that people expect to avoid death and drama, make money or have a great time not knowing anything of the universal rules and the signs…
I can only hope some of our smarter, curious readers will realize how critical it is for them to heed the cosmic code rules because praying for our safety will never help! All the people who got caught in Atlanta's airport might not have had to suffer, had they been prepared and plan in accordance with the stars.
You must remember Mercury the Lord of communication and transportation is retrograde and will do ALL in his power to STOP you making progress! "accidents" will happen during those disturbing cosmic winds and if you have a family, you can not ridicule or ignore our warnings anymore, especially when I share such valuable experiences with you…
And if you keep hoping for a man made. false god to protect you and be sure you will meet him in your own hell sooner than you expected! Time for you to become more advanced than all the unconscious idiots around you by saving money, time and your life!
"Man is superior to the stars if he lives in the power of superior wisdom. Such a person being the master over heaven and earth by means of his will is a magus and magic is not sorcery but supreme wisdom" —Paracelsus-
Only cosmic consciousness will allow you to double or triple caution during the SOS to the world deadly windows and avoid an untimely death! Get it!
We made it we got both the truck and the Corvette…
The cold was quite intense, 10 degrees is really cold for any Arizonian and I rushed in the truck to warn up my fingers a few times while loading the automobiles. Imagine how I felt when the locals told me the temperature goes down to minus 40 degrees there?
Meantime. I also noticed my Corvette watch died on me and I took this as another serious omen for my future.
Anytime a watch dies, make sure to replace the battery right away and be prepared for a big progressive change ahead of you… Be sure, I will keep you posted VIP's!
Emmy gave me all the excuses in the world after experiencing the first promised nasty "wake up calls" of a waning moon in Scorpio but I knew a young, innocent Emmy would learn from the rare cosmic wisdom of a sixty eight year old man.
We had cars to pick up and deliver in Chicago, Illinois, Wisconsin and Wyoming but three fittings broke in one day, this mean we lost 3 crucial ramps making it impossible to operate the trailer safely. We could not move the ramp forward to unload the car from the tractor to the trailer!
But we MUST deliver or lose the money , upset the client and get a really bad rating online!
Emmy decided to take a chance with some of the ratchet tie downs we always use to secure the cars on the trailer's ramps… While this was a very risky and dangerous proposition we had no choice and we tried the impossible! But once again, we had to deal with a dead cold battery first, again my cosmic God was watching and we succeeded!
Ratchet tie downs, not recommended, this was a crazy attempt "do or die" thanks God we did it!
We had a total of 12 cars and 2 bikes to load and deliver from and to various cities in this trip and 3 ramps were nonoperational because of blown up hoses and broken fittings. This trailer must have spent months in extreme cold weather making the hoses and fittings susceptible to blow up under pressure, and they did!
The question remain, how do we slide the trailer's ramp without hydraulic oil pressure?
I was brain storming on how to beat another of the many challenges we faced. I thought of using the same ratchet tie downs to produce lift while activating the pump and use the locks for stabilization. As long as the oil pressure trailer/truck coupling pump worked, when I applying the mechanical lift together, Emmy was able to use the ratchet tie downs handle to lift it up.
This was a calculated sensitive two men job, the only problem was the pressured oil escaped from the broken hose… Our only option was to put a hose fitting and add hydraulic oil each time! But we had no fittings and we drove to a local shop to get the parts but no many people work on Sunday!
Only their answering service gave us an hint that we should not take a chance going there and waste more time…
Again, we had to think hard and try something drastic.
We were parked close to the car dealership and time was the essence!
We had to have the car delivered BEFORE closing time and we wasted much time looking and driving around looking for fittings. In fact we had only one hour left to do so!
There was no enough gas left in the car we used to drive around again, this car HAD to go back on the trailer too and I did not fancy to push it up the ramps!
I walked back to the dealership and asked one of the salesman to give Emmy a ride to the local auto-zone to purchase 20 gallons of hydraulic oil… The oil passed through the tractor/trailer's hydraulic system really fast but my idea with the ratchet tie downs lift worked.
Both the pump aided by the ratchet tie downs worked their magic and the ramps moved accordingly. The car was once again delivered on time! And while the weather was very cold, there was no ice nor snow to deal with!
Costly, stressing situations we had to deal with! And we did!
On the way back, we had to make a stop in Chicago to pick up a muscle car.
The only problem there, was traffic congestion and absolutely no room by the independent mechanic shop. As a rule we, always ask if we have room to operate the huge rig in and out of streets.
But people have absolutely no clue of the incredible size or the challenges we face in town and on any highways with such large equipment.
Easy driving on the way to Chicago
And the worse that could happen, did happen!
We were asked to stop right in the middle of Chicago at an intersection to load this powerful car. And people from Chicago are not patient nor cautious yet we escaped death again…
This was the only place and the only way to load this car!
Triangles, four ways emergency lights does not guarantee being run over coming up and down the trailer ladder by a drunk or drugged driver in this city!
I really thought this is where my "vision" of the police would take place but the cops never stopped and kept driving by the parked rig.
Thumb up, we did it!
This is it, we finally loaded 9 cars without working ramps, it was a hell of a lot of work and a miracle!
We had one last stop to pick up a bike in the morning, nothing worse can happen now! Once this is done we will be driving back to Tucson and Phoenix to deliver those cars and the challenges will be over! At least that was what we thought…
All along this demanding trip, Emmy spoke to his spouse and kids and I did the same after work with Terania giving me words of love, safety and courage… She also made me aware that a week away from home means readings are pilling up and more work awaits me at home!
The next day, we arrived at the auction center ready to pick up the bike and all went smooth with the paper work but we had to drive to another location for the pick up.
We followed the procedures, signed the paper work and were asked by a worker to drive to a very long ramp into the large facility.
For insurance purposes, the forklift could only be used inside the large warehouse. At least this was the excuse of this lazy, brainless idiot who was expecting a normal size truck!
I begged him to look at the huge rig and drive his forklift and load the bike outside as to avoid a serious breakdown with our very low trailer.
Regardless of our desperate requests he refused forcing us into some serious and dangerous maneuvers. I refused to operate on the ramp and told Emmy "this is your truck man, I won't take a chance to mess it up, you drive it!" and moved from the driver' seat.
We had no other means and a confident Emmy start driving up the ramp with my guidance. I knew as soon as the tractor would hit flat ground the space between the firth wheel and the ground would disappear then the trailer would scratch the ground and even break because of the heavy weight.
Then I screamed my head off "STOP! STOP!… now" before breaking the frame or all the wiring under it."
Incidentally, just before living Chicago, during the pre-trip inspection, Emmy noticed those hanging wires and we fixed the problem before driving away! Call this another miracle?
Emmy did not stop right away and a large mark was embedded in the concrete! He wanted to proceed further but I really meant business and asked him to set up the emergency brakes and come down his rig to look for himself… And he then realize how close he was to damage his trailer forcing us to finish the trip right there!
This would have been the ultimate, irreversible extraordinary expansive mistake! Only a crane would have been strong enough to move a fully loaded truck and trailer from its suspended peculiar position in the property.
If cold sweat exist this is what I experienced at that moment… And what is really amazing, Emmy, the new owner and I unloaded the same 400 pounds bike in Tucson two days later!
God thanks, Emmy will never know in his do or die experience, how close he came to a total disaster because he does not have yet the experience needed to safely operate such a huge rig. on his own.
My many years in construction and heavy equipment experience worked in our favor! In this trip and we both learned a lot while accumulating more needed experience in the process.
I warned Emmy of the cops' visit during this trip and it happened when some people complained of the noise we were making late at night loading cars on a broken trailer.
Two police cars were sent to investigate and after explaining our situation they simply left the area… Thus once again and as expected the police showed up confirming my cosmic wisdom to Emmy! This also meant that I felt more secure knowing the "police" visit was not induced by an infraction or worse, an accident!
I am glad I took a chance and drove from Arizona all the way near the Canadian border in so many weather conditions safely!
In fact, it is quite an accomplishment for a new commercial driver like me and a permit holder like Emmy to do so without killing ourselves, others or his used equipment.
We beat all odds against us and I made some good money on the "DO OR DIE" adventure and my decision to help him worked in both our favor.
I was chosen by a cosmic God to help a pleasant, hard working family man to save his business, his credit and his life!
Emmy is a solid, strong, resourceful, stubborn Taurus with a wild Aries moon and a trusting honorable Pisces hard working Virgo dragon axis. Knowing his UCI *his stars is what make me believe the stars do not lie… I teach our students that; what ever you do or say when the moon is in Scorpio (and it was) will stay with you for the rest of your life. And it will…
Thus the title "Do or Die – A trip from hell and back!" is the story of two men who died and were born again on the road across America.
One must remember that; the future is nothing else than the reincarnation of the thought and the right people will always come at the right time to save the day because this is how a cosmic God run the cosmic code, dangerously and passionately much like we run our lives and our business… And a divine purpose no many human beings are yet able to understand!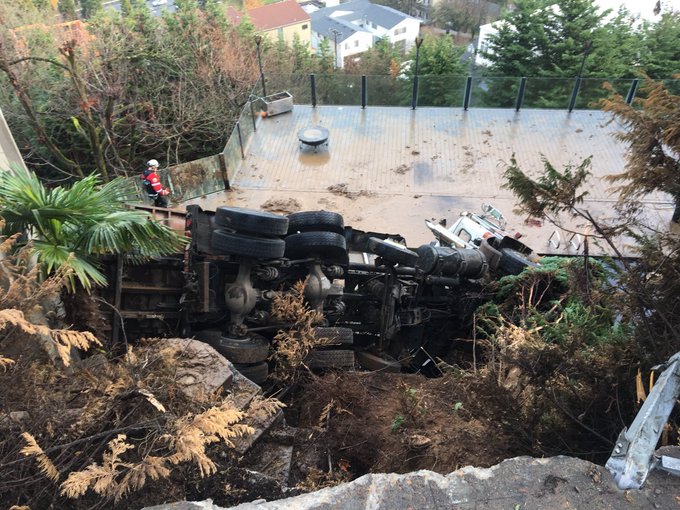 While we were lucky and survived the experience, this driver (and millions more unconscious human beings) was not and certainly experiencing one of his 2017 negative cosmic biorhythms during one of my 2017 SOS to the world deadly windows…
And if you know or are a truck driver, may be you should pay more attention to my cosmic work so, like us comeback safe and sound to your loved ones?
My SOS deadly window dates for November and December 2017 are ready.
Posted by Dr. Turi on November 2, 2017 at 2:25am in Cosmic Coders Only
"I extended the SOS to the world deadly windows all the way to the last day of 2017 because millions of people will be travelling for Xmas and New Year. Thus, make sure to check on those dates first. Then, avoid large gatherings and be cautious especially during your personal 2017 cosmic biorhythms! You do not need to end up at the wrong time at the wrong place, especially after the full moon!
The reptilius will be very active during the holiday season so be very careful! Also Mercury will turn retrograde on December 1st 2017 for the entire month! More critical information for you to read in the cosmic code website! "
Note: The new 2018 Nostradamus Personal Forecast is now available via email! Meantime you are advised to invest $5.00 to check how the 2017 stars have affected your life! Doing so will allow you to investigate my predictions and invest in the new 2018 version! To make sure everyone can afford my predictions, the $5.00 price did not change.
Place your order today… E-mail teraniapromodir@gmail.com for more information.
Click image above to purchase the 2017 Dragon Forecast – Now Available for Download!!
Well, this is all the public will get from me today. But it is not the same on foreign grounds who realize how ignorant and oblivious (not to use the word, "idiots") the mass truly are!
My cosmic work is designed to help America first but too many are unable to handle the truth! sight… And this is why I must stop also feeding foreign powers with such a rare and legitimate cosmic wisdom…
May a Cosmic God Have Mercy on His Unconscious Children….
If you ever wanted to master the cosmic code secrets (
astropsychology
,) your option to join those like our students is offered to you today!
DEAL EXTENDED UNTIL 01/01/2018
You may be interested in mastering Nostradamus natural healing section, the supra-conscious, the Astro Tarot, or serve others as a professional
psychic/divine astrologer
!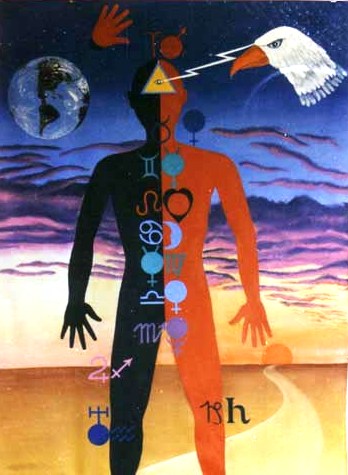 Learn about the medical Aspect of Nostradamus divine strology
Blessings with Chief Sonne Reyna
The 16 DVD's covers a full week of tuition where previous students spent a full day mastering the cosmic code secrets in Sedona. But we also understand that; $1500 for the full course with all the books and materials included is a lot of money to invest for some of you.
Yet, you may order the full package and then realize Nostradamus' 16th Divine Astrology is not for you! While many other devious clients copied all the DVD's then asked for a refund a few days later…We want to avoid such deplorable situation. Thus, this is what we are offering you for Thanksgiving, to the public and our current VIP's!
DEAL EXTENDED until 01/01/2018!
Get Disc 1 (8 hours of a rare cosmic tuition) for only $50.00! Terania will mail you the material you need and a FREE eBook copy of "And God Created The stars." This book is important to read before listening to your DVD and should help one to learn about the basics of divine astrology.
Right there you are getting one free book and one Disc 1 (8 hours of a rare cosmic tuition) for only $50.00 OR you can purchase the full course for half price or $750 if you decide to proceed at your own pace and at your own time to learn about God's cosmic design, the signs accurately and make accurate predictions the way we do!
There is more… Once you purchase one disc, you also qualify for
1 FREE month
on the cosmic code website
(not for current VIP's)
. After reading your free e-book, if needed, Terania will attend all your questions via email!
teraniapromodir@gmail.com
This is a life time investment you should be able to benefit from, if you're spiritually advanced like us but also use to understand your loved ones and friends better than any traditional psychologist could ever do.
Your
kids' UCI
should be worth knowing and the solid guidance you will know, will be priceless… This is Terania's and mines way to THANK you for reading us regularly and trusting our cosmic wisdom.
You may not be keen on this recent Thanksgiving deal, thus there is more to chose from…
Become a VIP and let us serve you throughout the year with our few personal and Universal monthly guidance and predictions.
Please Note: NOT FOR CURRENT VIP'S… You can join for ONE Month for free when you purchase a 2017 Nostradamus Personal Forecast for $5.00 only.
Ordering it before the year 2017 expire is a sure way to CHECK what the stars did to you in 2017 and what the stars have in store for you in 2018!
All you have to do is to order first then email
Teraniapromodir@gmail.com,
send her your receipt letting her know that you purchased the personal forecast so she can comp you into the Cosmic Code private website for
30 days for FREE!
Two for one per say, This will give you the option to judge both options and our cosmic work then invest in your future, you like what you read.
Lastly, it is important to emphasize the importance of GIVING! Give love, give your time, give your words, offer deals… This is so little yet much great karma in store for you!
The great reward or painful curse imposed by your personal karma will follow you in this lifetime and afterwards. Thus if you feel you do not have any skill or wisdom, you must develop the most important one of all! That is; to give unselfishly to others like Terania and I do everyday with our cosmic code newsletters!
When you think our brave soldiers are giving their lives for us, I am sure you will find a little something to give to those you love, respect and trust!
Become a VIP
or make a good use to the deals above, doing so you are not only giving to us, but to humanity! And that is quite a lot in the eyes and heart of a
cosmic God
in charge of your karma!
Blessings from the Turi's