07/19/13

 For those who know me and the Cosmic Code jurisdictions, no explanation is necessary;  For those who do not, none will ever suffice…
Dr. Turi
US Economy Undeniable Prediction
This newsletter was published May 6, 2011 and those predictions were broadcasted on the  George Noory Coast to Coast am program June 2007.
My words to George Noory June 2007 on Coast to Coast am:  "The economy and the real estate will pick up after 2012 and will get even better for many more years to come." 
The S&P/Case-Shiller home price index was up 12.2% compared to a year ago, slightly better than the 12.1% rise in April. It was the biggest year-over-year jump in prices since March 2006, near the peak of the housing bubble. "Moody's has raised its outlook on U.S. debt to stable, shedding the negative outlook that it has maintained for nearly two years."
Updated 07/30/2013 – Home prices keep soaring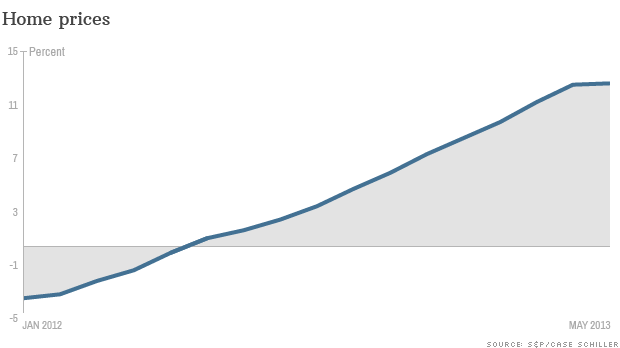 Updated 07/19/2013 – U.S. economy looking better
Updated 06/24/2013 – See apartments' $100,000,000 view
Updated May 28, 2013 – http://money.cnn.com/data/markets/
Updated May 17, 2013 – Fourth week of gains for stocks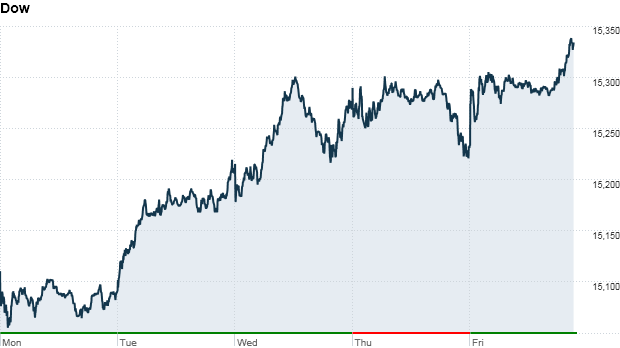 NEW YORK (CNNMoney) The stock market continued its march higher for a fourth week as investors focused on signs of improvement in the U.S. economy. The Dow Jones industrial average, S&P 500 and Nasdaq all ended higher Friday, with the Dow and S&P 500 finishing at record levels. For the week, the S&P 500 added 2%, the Dow rose 1.5% and the Nasdaq advanced 1.7%.
UPDATED 02/07/2013 – Dow continues its record run
UPDATED 02/08/2013 –  U.S. construction jobs soar
UPDATED 02/08/2013 – U.S. jobless rate falls again

"The Dow Jones industrial average, S&P 500, and Nasdaq all posted gains between 1.5% and 2.3% for the week. The Dow and S&P 500 are at their highest point since the end of 2007 while the Nasdaq hasn't been at this level since late 2000. All three indexes moved up between 0.4% and 0.9% Friday."
Remember June 2007 I was on Coast to Coast am on the George Noory Show warning the world about a FULL re-structure of the US economy and told George the beginning of the end will be in 2011/2012 and all will be over when the "Freedom Towers" in New York will become operational…Millions of people heard that show and my predictions did you?
MEMO FROM –prediction page 2  "The US financial situation will see serious improvement as we move on into the year 2011/2012. Back in June 2007 on Coast To Coast National radio show  I prepared (20 millions listeners) and the world for what would become the current crisis with US economy and gave the date of March 2011 for the beginning of the end. It seems I was yet, once again right – It will take a few years to go back normal but ultimately America will be back on track financially and lead the world again.  I see the real estate booming again, as the country infrastructure is changing . The old road / signal / bridges systems will be replaced by "round points", the stock market will experience a slow but sure recovery especially in December 2011/2012."
I also repetitively gave this date and month to George Noory on Coast To Coast and in many other radio and other TV appearances. With millions of many people listening to Coast to Coast who heard my prediction, no one so far had the gut to remind George Noory of my prediction…
MY TRUE  MESSAGE OF HOPE IS BETTER THAN  SOME "TALKING HEADS" FEEDING EVIL DON'T YOU THINK SO? MORE THAN EVER YOU MUST ACKNOWLEDGE THESE WORDS AND WATCH THIS VIDEO.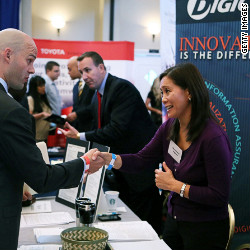 Private companies added 201,000 jobs last month, up from 173,000 in July, a new report says. The number is much better than economists expected. FULL STORY

Dow closes at a 4-year high
April jobs report: Hiring picks up steam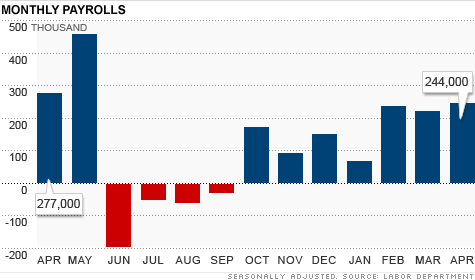 Please check the progression of previous hits
http://cosmiccode7.ning.com/forum/topics/as-predicted-for-the-us
http://cosmiccode7.ning.com/forum/topics/us-economy-a-real-prophet-at-1
http://cosmiccode7.ning.com/forum/topics/cnn-before-cnn-1
"Your future is the reincarnation of your thoughts"
Dr. Turi
"Your imagination is your preview of life's coming attractions."
– Albert Einstein
Choose hope, love, faith, happiness and  the truth Work with me use the super conscious in time and space positively  for the well being of humanity
http://cosmiccode7.ning.com/forum/topics/end-of-the-age-of-pisces
RECOMMEND DR. TURI'S WORK PLEASE
Organized religion 'will be driven toward extinction' in 9 countries, experts predict  
"And so Will the Evil of Unfounded Ridiculous Conspiracy Theories"
 "Where Cosmic Consciousness is lacking; science, conspiracy and religious imagination have the answers. There are no accidents just consequences the five logical human senses cannot yet perceive."
Dr. Turi
I predict a new Universal religion based upon the Cosmic Code "revelations" I am making everyday through my writings will bless this world! The Age of Aquarius is taking over and all the "SIGNS" point to the claim I have made all my life.  Jesus' original Celestial Ministry can not be ignored any longer! Read The Evil of Religions 
  FREE YOUR SPIRIT FROM FEARS AND IGNORANCE. FLY WITH ME!
Thus what do you have to do to reclaim your own divinity, rebuild your own powers and own your salvation while saving the world is…
DON'T FEED EVIL!
STOP SATAN
Stop listening to evil
Stop feeding your fears
Stop listening to negativity
Stop listening to conspiracies promoters
Stop listening to anyone blocking the light of truth
Stop listening to evil feeding religious poisoned souls
Stop listening to anyone building your fears and ask for the light
Stop listening to anyone remotely sucking your spiritual life away 
 SEARCH THE STARS
Start building faith
Start asking for the light
Start believing in yourself
Start something new to change yourself
Start promoting the light on a daily base to everyone
Start talking and offering the light on a daily base to the people you care
Start using faith and offer my work to everyone who needs healing spiritual food
Start promoting and continue promoting God's new face and offer my work to everyone
 All Is That And That Is All
When men realize the church is the universe and the twelve Apostles are the twelve signs of the zodiac, God's commandments written in Starlight will bring true love, respect peace and harmony to this world.
Dr. Turi
ENJOY THIS video listen with your heart even if you do not see, read or understand the words!