4/1/2017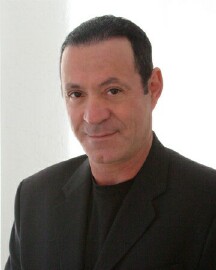 M.D.U.S
Dear reader;
This is a sample of one of our many monthly forecasts posted for our VIP's on the private Cosmic Code website. Those who have been with us know that I predict the news well before any and all radio and television news-media.
Indeed I am CNN before CNN and you may check today's news "7 killed, dozens hurt in severe storms – See giant twister swirl through Texas and read my forecast posted 4/1/2017 for APRIL 30 under Environment:
"Some dramatic happenings related to nature will force the government to make decisions about a situation. Many will be forced to relocate and start a new life due to natural catastrophes. Food and clothing could also be needed and sent to various parts of the world. Let's hope the new moon will offer some justice.
4/30/2017 – (CNN) "A string of deadly storms that ravaged four Southern states could put millions more at risk as it moves north. At least 12 people were killed and dozens more injured as storms tore through Texas, Missouri, Arkansas and Mississippi over the weekend, spawning tornadoes and floods that left a trail of devastation."
People sign contracts, get married, travel, take cruises or take holidays when ever the human calendar fit their endeavors, all the while totally ignoring the cosmic code jurisdictions! The heavy price to pay for such lack of cosmic consciousness ruin everything, they get stuck in airport, waste time and money, end up poisoned, sick or even suffer the ultimate price and die!
This is reality!
Do not be fooled by the religious or scientific matrixes monopolizing all the information, God can only speak to his children through his marvelous cosmic design (the signs) and this is what Terania and I do every months (translate the signs) for thousands of our VIP's.
You may also enjoy the many Facebook or Google FREE astrology / tarot well designed luring websites and get what you paid for or NOTHING of value , only entertainment!

I am the only living Astrophile since Nostradamus and it took me many years to revive his 16th century divine methodology! My teachings and software are unique and reflect a lost, very rare cosmic wisdom! Join us in San Diego May 7th 2017 to learn more about natural healing, avoiding and beating cancer etc! I will preform NATURAL healing and some taped full life readings – astro-tarot in our booth before and after my lecture! Read more in Study: 'Bad luck' can cause cancer! Infantile science at its best!
If you can recall when and what happened to you last month, simply refer to the date and read the forecast. You will find your own salvation and the truth involving this Universal (and personal) forecast!
You may also be "cursed" by some maligned cosmic entities (the reptilius) and you may need a tailored talisman to free your body, mind and soul from back luck and use the cosmos at your advantage! The Magical Power of Talismans.
The article for my VIP's start here… Remember, new VIP's joined us and read the following for the first time…And as always, we may sound redundant to our older VIP's who have been with us for years. Some newcomers may also post questions in the chat room and we ask our cosmic family that if you land on it before we do, to provide them with the help they need to navigate this website.
So please bear with us, the proper introduction any of our forecasts is very important.
If you ordered your 12 months "Cosmic Biorhythms," do not expect those cosmic winds to be obvious in your life right away. Some people expect immediate gratification but, because of other cosmic code influences, some of those life changes are much more subtle while other will be very obvious.
One needs to practice patience and observations to make a good use of this service.
If you do not see anything unusual during those windows, it is mostly because you are not yet trained to perceive the changes taking place during your 2016 given dates.
But for Terania and mines trained eyes, ALL our cosmic biorhythms, personal and universal never went unnoticed.
One must be patient, as it may take weeks even months before you realize how crucial it is to be aware of that Universal/Personal cosmic timings and how to use this work properly.
All long lasting planets information and predictions for each personal sign only – such as Jupiter, Saturn, Neptune, Uranus, Pluto; are incorporated in the new and improved "2017 Nostradamus Personal and Universal Dragon forecast for all signs."
This eBook is now available and we cannot emphasize enough how important it is for you to get it. You may notice some deep psychological changes taking place in yourself or on your loved ones and knowing where those cosmic winds affect you at a personal level is the option to control the outcome.
As we know cosmic unconscious people will run to traditional psychologists who will prescribe dangerous antidepressants making the situation much worse. A natural chemical imbalance could be the result of both the effect of the 2016 Neptunius Dragon which will always fade away naturally after a few months if you know about it.
And if you don't, those depressions will turn into panic attacks and dementia. Thus my sad prediction of an upsurge of drugs, alcohol abuse, untimely deaths, and suicides… RIP Patty Duke another victim of medical prescriptions!
And in the years to come if humanity makes it, many of those new laws will be retracted. It's all about lobbyist's corporate money and making you the docile zombies they need to dominate and survive.
This 2017 Universal watery, nirvanic dragon is very deceptive and will lead to the legalization of weed all over the US because the greedy lawmakers can NOT think rationally! This dragon allows for many Americans, including women to be treated without respect publicly by those unruly, bully politicians also aiming for the white house… It doesn't seem that the whole world will wake up before its too late.
2017 Nostradamus Personal and Universal Forecast
Thank you again VIP's.
The invasive, aggressive 2014 /2015 Arian Draconis devastating war like energy is now over but its legacy is still cursing the world each passing day with more wars, fires, more emigration disputes, more deaths, more racism and more human political stupidity suffering the power of the stars! Read more and share Pls.
"If you are not happy or something is missing in your life it is simply because you do not live your destiny as intended by God through the Cosmic Code" ask and you shall receive!
January at a glance – Note this colorful calendar is not part of the "Divine astrology" methodology work and used for rapid traditional dates/moon checking only.
The red dates should not be used as a part the SOS to the world 3 days windows (universal) or as your negative (personal) cosmic biorhythms days.
The following is the current / monthly modern astrology calendar, complete with universal astrological information, including planetary aspects, void of course Moon data, and Moon signs. Note: Time is Eastern Time (Daylight Savings Time is observed).
Astropsychology is very different and uses no time… Only for rising readings if requested or Astro-Carto-Graphy relocation charts involving precise longitude and latitude.
We always use the time you provide us with but divine astrology methodology is much more objective and undeniably accurate, in forecasting natural disasters and personal events.
Welcome to Your Day – to – Day Guidance for April 2017
The greatness of the Universe is unknown, but the magnetic forces that direct and move all the planets in our galaxy are known; this Divine source of power can be used to guide and bring man a life filled with happiness, peace and harmony. — Dr. Turi
NEW MOON IN PISCES — MARCH 27, 2017: Ruled by Mars, this trend shouldn't be as tough for many, since Mars is usually very strong but these days, since we are entering another "Supernova Windows" it may bring about serious confrontations, explosions, fires and the possibility of war. Be ready for serious, even fatalistic news in the near future. With Neptune's religious and deceiving tendency accompanying him in his dance, expect more disturbing developments with the Middle East. Some positive and some may be negative, pertaining to oil spills, explosions and more terrorist activities in the near future. Be ready for possible devastating forces producing destructive weather and flooding in different parts of the world. Do not lose faith in the future, as we all must go on. The stars are a reflection of God and its divine plan for all of us…We must go through it.
Lunation impact on all signs:
Aries – /////////////
Taurus – //////////////////////////
Gemini – ///////////////////////
Cancer – ////////////////////////
Leo – ///////////////////
Virgo – ////////////////////
Libra – /////////////
Scorpio – //////////////////////
Sagittarius -////////////////////////
Capricorn – ///////////////////////
Aquarius – /////////////////////////////
Pisces -////////////////
TUE., WED.,THUR., FRI. — MARCH 28, 29, 30, and 31: RULERS — Mars (Danger) Mercury (Travel) and Venus (Love / presents)
Work, Career and Business: With the New Moon here, don't miss chances for different business. Trust your ability to communicate with Mercury and follow your intuition. The next few days will be better for launching your business, and Venus' lucky touch should help.
Partnerships: This timing is perfect for many to do the right thing for those you care. But remember, Mars is around so you should use his strength instead of impatience when dealing with others. This week is a pivotal turning point for a key relationship. As always consider the long-term implications and respectability of the offer before making up your mind.
Family and Friends: With the "Lord" of communication Mercury in charge these days, expect your telephone to tune may bring disturbing news from religion or the Middle East. Everybody will have something to share with you. Use Venus' loving touch in your verbal exchanges and avoid Mars' invective remarks towards an unlucky friend. Don't be shy and pass on your message. Be confident and direct in your approach; your impact on others will surprise you. Enjoy those days with the children but Mars will make them restless.
Love Affairs: The New Moon and kind-hearted touch of Venus will soon be upon us, and you will treat someone you truly love with your best intentions. The timing is perfect to discover what it is you can offer your loved ones. Early gatherings and great times are ahead. With them, your social life and romance is up; a trip is on the way for some. If you were born in June a Sagittarius, a Libra or an Aquarius may fall for you.
Travel and Communication: Anything related to general communication may be tricky well and progress not exactly imminent when Mercury is retrograde. This week promises still to be worthwhile. For the more creative souls, your writing skills will improve dramatically. Under Mercury and Venus' auspices, especially in time of a new moon, great gifts can be found. Don't let Mars make you impatient or accident-prone on the road and be patient.
Environment: Let's hope that Mars' destructive temper will not produce tornadoes, explosions, high winds or flooding.
Famous Personalities: Be ready for some good news about famous people's creativity, or great projects to come to the light.
Events: Remember Mars is around; don't take any chances with confrontations or the police. A positive attitude and diplomacy will keep you out of trouble. Impending breakthroughs with medicine or science is expected soon.
Shopping: This is a great time to buy interesting books, and electronics for your business. As Mercury rules transportation it would be a good idea for you to take care of your wheels or shop for a new car. Toys bought for kids now will bring great happiness later.
2017 First SUPERNOVA window – From 04/05/2017 through 05/04/2017
There will be three major negative SUPERNOVA windows in 2017.
Each destructive "window" is operational for three to four weeks, thus caution is strongly advised during this period.
Heavy loss of lives due to nature's devastating forces, aeronautical disasters and structural damage is to be expected. Once more realize that we do not use traditional dates found in popular ephemera. Years of practical observation lead me to extend the Mercury retrograde motion and period of time.
As usual, we will collect the news for each Mercury retrograde periods and point out the dramatic effects as they unfold, so our VIP's can learn more by acknowledging God's cosmic will.
Check the full results of a Supernova window
EXPECT NEWS SUCH AS THE FOLLOWING!
2013 SUPERNOVA WINDOW PRODUCED THAT NEWS
Dr. Turi Predicted Tropical Cyclone Phailin on George Noory Nationa…
Mercury, the planet regulating general communications, transportation and all moving parts now; is in its retrograde motion. This means, a chance for the people and affairs of the past to comeback into your life – Roma family in Ireland, daughter reunite – but to also experience all sorts of problems, on the road and in some cases death!
I-10 closed for crash with multiple fatalities – 89 killed in India temple stampede– Mercury will try all he can to stop you and all moving things! And ALL you are trying to do on earth in the water Craft capsizes off Miami; 4 dead or in the air – Spirit Air passengers delayed 12 hrs. – 2 killed in crash of vintage aircraft – Plane blows engine, lands on road – 3 killed in medical copter crash – Plane full of skydivers crashes – Parachutist dies at Florida air show – Dozens reported killed in Laos plane crash – Wingsuit flier Victor Kovats dies after cliff crash horror – Passenger lands plane after pilot falls ill – L.A. airport has 'small evacuation' – Obamacare site is a disaster – Glitches could kill Obamacare – Computer Glitch Blamed For Nationwide EBT System Shutdown On Saturday – Two 747s nearly collide
MARS TRANSIT OF TAURUS
Mars is still in Taurus through the 20th. Action slows down but has somewhat stronger force. Deliberate achievements and patience is the proclamation – actions will have some consequences.
This is a restructuring phase, and you need to enjoy what you already have. Taurus is always about current assets. This is also about the essentials. No complicated plans…Keep things steady but slower paced.
Mars in Taurus is still in mutual reception with Venus in Aries. There's a forceful trade going on between the planets of action and attraction.
Mars can help you navigate Venus Rx, by grounding you with an automatic reflex of who helps you with your peace and balance.
With Mars in a Fixed Earth sign, and Venus going backwards, matters involving money, relationships, self-esteem and anger will seem slow. If you're looking for fast anything, forget it. As you review your personal self, you can build up your inner resources.
SAT., SUN., MON., TUE., WED.,THUR. — APRIL 1, 2, 3, 4, 5, 6: RULERS — Mercury (Conversation) Moon (Changing life) and the Sun (Children / Surprises):
Work, Career and Business: The blessings of a Waxing Moon is with us, make the most of her white and protective blanket. This long trend lunation will be progressive and may force you into many changes; no matter how painful they may seem to be, those changes are for the best in the long run. Be confident, as much needed change is ahead. The telephone may be busy. Stay active and be mentally alert.
Partnerships: Dealing with others has and will always be a challenge for us all. Some of you have learnt hard lessons and the scars takes time to heal; don't re-open them again. Move on to better ground, the future has always better to offer. Keep a positive attitude in your conversations and promote only the great times of your past. Some karmic souls will have to experience a rebirth of their relationships. Whatever unfolds, accept the changes with confidence; the truth is that, life is a constant process of change and it always seems to be for the better.
Family and Friends: Mercury is fast and rules communication, so expect family members to get in touch with you via mail or telephone. "The messenger of the Gods" loves to talk and throw jokes all over. Control Mercury's desire to exaggerate or make things up, and do not fall for the negative things you may hear now. Keep in mind that your friends have the potential to fulfill all your wishes; get active in the social arena and make good use of what is left of this positive Moon. As always, you might have a karmic debt with a long-standing friend; if so, you may have to experience annoyance. Try to clear it all up and you'll win. Brothers and sister could also experience rivalry. The Sun rules love, romance and children and with what is left of the Waxing Moon, surprising news are ahead of you. If something wrong happens to a child under a good moon, maybe you should check out when you had bought the toy that was used. The Sun gives life to anything that he touches but for some mystical reasons, fatalistic experiences involving children can still happen. As usual, watch over them, especially close to the water. On a more positive note, he will put his undiscriminating light on the incredible UFO manifestation. You may hear about someone's heart problem or surgery.
Love Affairs: Venus may want you to experience the beginning or ending of important love phases in your life. Keep your eyes and ears open on the people you know, as the Moon affects everybody, especially family members. If you were born in July, someone much older or younger than you born in March, November or January will be attracted to you… Or a Pisces friend may bring you good news soon.
Travel and Communication: Use Mercury's mental powers accordingly. Time to write those letters, as Mercury improves your mental faculties. He will reward you favorably if you decide to invest in your education or start a book. Control his strong desire to be a "chatterbox," and save money on your telephone bill. Mercury rules transportation and general motion; he also makes people restless on the road. Under his command, be a defensive driver. It's time to plan for your future travels, or visit parts of the world via great books. Wait for the next New Moon to launch the trip. You'll be glad to know and respect God's Universal Laws.
Environment: We still are a few days away from a Full Moon period and you must be ready for nature's power to show off soon. If you are into wild weather be ready for those soon. Some will see the beginning or ending of dramatic times. Be ready for this type of news soon, where thousands of people will be forced to flee nature's destructive forces.
Famous Personalities: Some famous artist or important political figure may experience changes with their children and you will be directly affected too. Expect interesting, even weird surprises with children and the wealthy elite. Be ready for some unexpected with their words and actions. You may take some calculated chances with the Sun in charge, but understand your limits.
Events: Terrible tragedies such as the Kobe, Japan earthquake and many volcanic eruptions are around the corner, even in a Waxing Moon. Nature will force thousands of people out of their homes because of nature's destructive forces. Let's hope that the powerful life giving Sun will slow or stop bad news.
Shopping: Buy anything for children as long as it is new. Invest in gold or expensive items; you may also invest in computers or anything involving creativity and the arts.
FULL MOON — APRIL 11, 2017 in the diplomatic oriented sign of Libra: The planet Venus rules this sign, though don't expect affairs of love, the law and politics to be on the rise. Nor will there seem to be much feeling for peace and diplomacy but rather war taking over the world and your psyche.
Many famous politicians may not seem to be working hard towards avoiding dangerous conflicts during this trend. So, don't expect many diplomats to be requested or busy in many parts of this crazy world, to prevent future wars.
Stand firm and do not let this lunation stress you, as balance and harmony must prevail. This trend will still play an important part in the equilibrium of your physical and spiritual lives. This trend may affect some of your business and emotional relationships.
The upcoming changes must be accepted, as the next New Moon (positive) has good things in store that you may not understand just yet. Some may be forced to realize the importance of evaluating a serious situation and making painful decisions.
The emphasis is on balance and harmony in all, if we are to perform efficiently and live in peace with the rest of the world.
Lunation impact on all signs:
Aries – /////////////////
Taurus – ////////////////
Gemini – ///////////////////////////
Cancer – /////////////////
Leo – ////////////////////
Virgo – ////////////////////
Libra – //////////////////////
Scorpio – //////////////////////
Sagittarius – ///////////////////
Capricorn – /////////////////
Aquarius – //////////////////
Pisces – ////////////////
HAPPY 2017 BIRTHDAY TERANIA!
Sunday, April 10th is my lovely wife's birthday. We will make it a nice day…Love you baby! Make sure to show her some appreciation for all her work and efforts in helping you.
FRI., SAT., SUN., MON., TUE. — APRIL 7, 8, 9, 10, 11: RULERS — Mercury (Travel news/telephone) and Venus (Love/ lust).
Work, Career and Business: Now in the Full Moon, Venus' passed another fresh breath of life though you will want to be very aware. And although mercury has a vital intellectual genius, you don't want to push your business now. Advertisements, important calls, traveling, and meetings will not pay off before the upcoming New Moon. Respect the Universal Law, use these moon power forecasts along with your knowledge and have faith in your abilities.
Partnerships: Mercury rules the mail, telephone and communication in general; expect drama and secrets coming your way soon. Venus may decide to offer you a get-together after work, but Mercury will have everyone "gossiping." Promote only faith and love, and pass on your message to the world around you.
Family and Friends: Provide a generous shoulder to those who suffered karmic experiences the last few months. However, let no one exhaust your spirit, and avoid being frustrated with loved ones. Some of those friends really need spiritual regeneration or a helping hand. Do so, but realize your limits, especially where money is concerned.
Love Affairs: Your sense of perfection will expand with Venus in charge until the Full Moon. Don't be too picky or demanding with your loved ones; no one is perfect. You may feel like starting a diet; but don't get too concerned with your appearance or your health. Work on yourself, and the results will stimulate those close to you. Venus hates cigarette smoke, so with her help, apply your will and try to give up smoking. By doing so, the opportunity to find real and healthy love will be given to you. If you were born in February, beware… Someone born in August or June may fall in love with you, not necessarily for the better.
Travel and Communication: Use Venus' touch of love to show your affection to those you care for, and offer them some flowers. Mercury will get your telephone ringing. Further happiness and love, and you will benefit from your own positive attitude.
Environment: You need to recharge your batteries; a trip in the wilderness during the next waxing moon is strongly recommended if you have been under stress lately. Venus' energy wont yet make you appreciate the beauty of Mother Nature and the people around you. Many animal rights activists and environmentalists won't necessarily make much progress when passing on their important message.
Famous Personalities: A new diet is on your mind; a famous person may promote a new health product.
Events: With the Full Moon upon, Mother Nature may still decide to relax a bit and keep the approaching Pluto's destructive power under control. Some large financial corporations may decide to merge to secure themselves against competition.
Shopping: Great bargains will be offered if you want to invest in products to improve your life and body. Some may decide to join the local gym or enroll in a weight loss program.
Attention: Pluto is back with us — as always with the Lord of Hell in charge of this trend, better think twice before saying or acting on impulse. With Pluto in action, expect many affairs of the past and secrets to be divulged. Affairs and foreign leaders will soon make the news again while man and nature's destroying forces will be felt all over the world. The police and blackguards will make the news. More than ever, use diplomacy, as whatever you do now may have very serious repercussions in your future.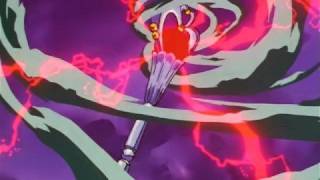 WED., THU. FRI., SAT., SUN. — APRIL 12, 13, 14, 15, 16: RULERS — Pluto (Demise/secrets) and Jupiter (Foreigners/ religion):
Work, Career and Business: You are now walking on fire! You'd better use all the "savoir faire" you know if you are to go through this lunation without trouble. A serious wake-up call will come to many abusers, as the heavy hand of karma will fall on the victims. The possibility to lose and rebuild it all will be a serious matter for some karmic souls. Not a time to deal with money matters; you better keep a low profile for a while.
Partnerships: The offensive secret life of a person may surface; you may learn something valuable about a partner. Whatever it is you find out, do not divulge the secret. Stinky moneymaking schemes may play an important part of this trend; you should listen to your intuition in all you do. Stay clear of dark alleys; your life hangs upon your awareness. Many people will learn the hard way these days.
Family and Friends: Do not expect anyone you care about to be diplomatic with you during this trend. Do not fall for Pluto's destructive or sarcastic remarks; words of love and support will pay off in the long run. Be ready for some dramatic news from someone close to you. Whatever happens, be strong; life must go on as Pluto has important work to do and he is part of the celestial design devised by God. Time to further my work and offer knowledge to those for whom you care by letting them read these Moon Power excerpts. Remember to go now and then to my website and check my quatrains, as this book will work better for you if you do so.
Love Affairs: Secret affairs of sex and passionate love may be divulged to the public, forcing people to take a stand in destroying and rebuilding relationships. This might happen to you, too. In any case, use tons of diplomacy to save unwanted trouble in your love life. If you are water sign or have any planet in Scorpio, be ready for a wake-up call of some form. Stay clear of any new relationship, stick with the old one or refrain from social interaction.
Travel and Communication: Expect news pertaining to secrets, sex, the police force, and medical discovery. Be careful of what you do or say during this trend. Drive carefully; stay clear of strangers and strange places. Be ready for dramatic news to plague the media.
Environment: Pluto will have fun destroying it all, but remember he belongs to the divine family and has a specific work to do. His dramatic impact on this earth (and people) is needed. As Pluto demolishes, he also gives opportunities to rebuild stronger and better bridges and buildings. Be ready for dramatic news with the police and nature's forces soon.
Famous Personalities: Some famous people may be called back to God. Sometimes famous spoiled children get involved with the wrong crowd, and some are found shot to death alongside a road. Pluto couldn't care less about famous people.
Events: Hopefully, knowledgeable Jupiter will slow down Pluto's rampage and thirst for blood. Under his power, a plane plowed into crowd at an air show. Under Pluto jurisdiction planes crash, avoid flying and be ready for a repetition of the past soon. A Bell 212 helicopter belonging to the Mexican Attorney General's Office crashed upon landing in rural Mexico killing the navigator and injuring five people.
Shopping: Some water and earth signs may see an important part of their business or financial life taking a different direction within this lunation. With Jupiter here too, the worst might be avoided by some miraculous development. A visit to your local church to pray for Pluto's victims will be of benefit to you. Do not invest in weapons, if you do so you might have to use them against crooks later. Anything bought now that can be used for metaphysics will bring unusual power to you.
MARS TRANSIT OF GEMINI
Mars enters Gemini on April 21 for the next thirty days, flaring up the area of your life that rules your finances and self esteem. This is a strong time for bargaining—mostly renegotiation, (again, Mercury retrograde!).
Venus retrograde makes one look at ones pride and when Mars is in unreserved Gemini, you should have no issue defending yourself.
MON., TUE., WED., THU., FRI. — APRIL 17, 18, 19, 20, 21: RULERS — Saturn (Uncle Sam decisions) and Uranus (Shocking news/explosions):
Work, Career and Business: Expect a forced ending passed to your service to the world or your career. The undertaking that you are doing may leave you a little dissatisfied but you are coming along. Some might be forced to modify your direction. Resolve to find another way of handling yourself… The unlucky ones will be forced to realize their limits.
Partnerships: Don't let anyone pressure you into doing things you don't want to do. Meditate to understand where things are going in your life. Some surprising news may be ahead for some.
Family and Friends: Some friends may have some gatherings during this time. Enjoy this opportunity, but you will be amazed with what you are about to hear. Uranus also makes the children very active and accident-prone; watch them closely. They will lean heavy on you; be patient with their young demanding spirits. Let them enjoy Uranus' world of miracles, maybe by going to a place you went before like Disneyland or the Zoo. Keep your eyes on everything they do and everywhere they go and you will have a smashing time.
Love Affairs: Expect spicy consternation during these days, as many people will surprise you. With Uranus' disturbing touch these days, avoid going places or doing things you never did before. Stay with what you do or know best. Karmic love is around the corner for some, especially if you were born under an air sign. Someone from your past will be attracted to you. If you are an Aquarius, a Leo or a Gemini may bring someone much younger or older in your life.
Travel and Communication: Here are some ideas for a small trip not far from town. Uranus rules electronics, the future, astrology, psychic phenomena, and UFOs. If you want to see something unusual, talk about it but do it now. You must, be aware of the negative Moon as you may attract wrong experiences. If you're lucky, Uranus may decide to grant one of your wishes. Stay clear of storms; sudden blackouts and danger coming from lightning is very real.
Environment: On a sad note, keep in mind that Uranus rules explosions, earthquakes and volcanoes. He may also decide to throw a tornado or produce violent explosions. Let's hope he won't. Similar energies were in force on February 23rd 1998, the police suspected a group of anti-British extremists to be responsible for a car bomb that devastated the center of the fiercely pro-British Northern Ireland town of Portadown. The weather will turn really nasty and will induce serious chain reaction accident.
Famous Personalities: Be ready as expected, for unusual types of news coming from extroverted celebrities. Much will be done for children during this trend, but the negative tendency could touch some of them. Let's hope I am wrong, I hate to say anything drastic about the children. Sadly enough, Uranus or Pluto couldn't care a bit about my personal feelings and will do whatever pleases them. A famous person will provide and help to make important decisions pertaining to the younger generation, computers and education.
Events: Under Uranus' surprising explosive power, large earthquakes and incredible news tends to take place.
Shopping: You may feel like spending time and money on your appearance; it's a great time to shop for second hand wardrobe items, or consult a beautician if you experience any skin problems. Not a good time to pay a visit to your local psychic unless you know him/her well; stay practical and use your own intuition.
SAT., SUN., MON., TUE. — APRIL 22, 23, 24, 25: RULERS — Neptune (Middle East/oceans) and Mars (War/ trouble).
Work, Career and Business: Make good use of the information printed in these forecasts as this work translates the energies ahead of us. With the Waning Moon upon us it is time to slow down and do some clean up around the office. Avoid signing important contracts, and postpone every important meeting until the approaching New Moon. Slow down, be patient; there won't be much that you can do, apart from finishing up or preparing your next move. Anything else is a waste of your time and money.
Partnerships: Do not let anything bad to happen to your psyche; avoid Neptune's deceiving nature. With Mars around, you'd better use a diplomatic attitude in all your endeavors and avoid any confrontation with co-workers or your supervisor. Time to rescue some depressed spirits without letting yourself be affected by their personal problems. A good movie or a great video will do for tonight.
Family and Friends: Friends and family in trouble will call you. They might be experiencing anxiety in their relationships; provide them with your support. Talk about the Moon's impact upon their lives and psyches and mention my book. Expect a difficult time where you should be prudent and patient with others. The depressing power of Neptune also affects your friends… Sadly enough some of them will abuse alcohol and may pay a heavy price. DO NOT DRINK and drive and if you do drink, designate a safe driver or have a cab take you back home. Neptune could seriously blind your vision and with Mars' impatience you could visit the emergency room (or the cemetery!). Don't take a chance on your life; stay clear of chemicals and use tons of patience on your family members.
Love Affairs: A secret love affair may be a temptation to some but it will bring deception to the unaware initiator. Time to give strong support to your mate especially if they are water signs, as the Waning Moon will make them "moody." If you are a Pisces, Cancer or Scorpio do not expect much with love or with your children. Just be patient, control your imagination and do not nurture guilt from past endeavors. A long walk to the mall or the sea will keep your mind away from Neptune's depressing cries.
Travel and Communication: The majority of people is not yet aware of the power of Mars and Neptune upon their psyches and will become depressed or behave like aggressive robots. Drive slowly, be alert and most of all stay calm in any situation. Be very forthright and patient in your speech, as miscommunication now could have disastrous results. Further love and understanding and all should be fine.
Environment: This celestial duo has in the past produced oil spills, chemical plant explosions and will produce extremely high tides. Avoid the sea if you can to be safe, as many vessels will go down to Poseidon's world. Stressing news about chemicals and flooding is to be expected soon.
Famous Personalities: Interesting but deceiving news about some actors ahead. The Pope and the church could give us sad news as abortion and religious groups will insist on their personal wars. Neptune rules news about the Navy, deception, jails, hospitals, the Middle East, oil, and all religions combined together. Under his illusive power on May 3 1997, the Pope made an important announcement. VATICAN CITY — When Pope John Paul II makes a choice for sainthood; it's often to make a point. On Sunday, he draws attention to a long neglected and often despised group in Europe, beatifying a Gypsy for the first time in the history of the Roman Catholic Church. Beatification is the last step before possible canonization or sainthood. With Uranus (shocking) in pious Pisces (religion/Middle East) expect anything weird again soon to take place. The church authorities will find another way to probe into society to grasp more sinners (Gays/Gypsies) to pay for their enormous legal battle and failing abusive financial infrastructure.
Events: Mars (the warrior) rules Germany and parts of Europe; disturbing news may come from there. The weather could turn real nasty again and water and slides could be a serious threat to some regions of the US.
Shopping: Sad news about gas price is on the way but good deals could be found in a garage sale or your local flea market. But anything related to chemicals to rid the house of pests or the garden of unwanted weeds. Avoid buying any hard medicines and stay clear of heavy prescriptions. With Uranus (New Age matters) in Pisces (your subconscious, invest in some of my DVD's or CD's and learn how to use the creative forces of your subconscious at your advantage.
NEW MOON— APRIL 26, 2017 IN TAURUS: The peaceful planet Venus rules this sign. However, combined with the magnetic pull of Mars for the next few days, we may experience explosions, accidents and damaging earthquakes. Hopefully, gracious Venus will stop her turbulent brother Mars from disturbing the earth's entrails. Use this lunation to further your finances and utilize Venus' diplomatic power to deal with others. If you play your cards right, she might also reward you with love. Money will be part of this lunation.
Lunation impact on all signs:
Aries – //////////////////////
Taurus – This lunation /////////////////
Gemini – //////////////////////
Cancer – //////////////////////
Leo – /////////////////////
Virgo – A new ///////////////////////
Libra – A/////////////
Scorpio – A new /////////////////////
Sagittarius – Your ////////////////
Capricorn – Good //////////////
Aquarius – ///////////////
WED., THU., FRI., SAT.,SUN.,MON. — APRIL 26,27,28,29,30,31: RULERS — Venus (Love/cherished), Mercury (Traveling) and the Moon (New life / home)
Work, Career and Business: Make plans for the future and act upon them while the Moon is New. Money and communication should be an important trend right now. Do not try to hold on to your past; accept the upcoming changes with faith. The stars' pattern and changes are imposed by God to continually promote experiences and a better life.
Partnerships: Some interesting news may come your way. With Mercury's sense of exaggeration, do not fall for all you hear, and don't be afraid to challenge people's information. You need to use your intuition, and sensitive Venus can help you in doing so. Use words of love and be patient with everyone; the next New Moon will induce a new energy in them. Time to proceed forward, you are protected. Many kids still can get hurt under this energy…Be watchful. You may be requested to enjoy Mom's great food at home in the security and safety of your own family.
Family and Friends: In the anticipation of the upcoming weekend, Venus should bring an element of love and joy. Though Mercury may also make some of us very communicative. This trend may be an interesting one where friends and family members will try to get in touch with you all at the same time. A young person may want you to listen to their needs but it may decide to overrun you. Use your head and not your heart.
Love Affairs: If you use Venus' "savoir faire" in any situation you should be fine. Avoid depressing conversations of your past, stay in the future, and look to the bright side of life. If you were born under the fiery sign of Leo, keep a cool head with someone born in April or November. An Aquarius may fall in love with you. Get going and reach your wishes now. If you are a Capricorn, Virgo, or a Taurus, a much younger or older person needs to know you.
Travel and Communication: Don't let this trio drive you crazy, as you will have a million things to do at the same time. Use precautions and take your time if you have to travel far. Be alert and slow down and nothing wrong will happen. Make your future plans to travel.
Environment: Some dramatic happenings related to nature will force the government to make decisions about a situation. Many will be forced to relocate and start a new life due to natural catastrophes. Food and clothing could also be needed and sent to various parts of the world. Let's hope the new moon will offer some justice.
Famous Personalities: This powerful threesome may take the life of an important political person. Someone famous may also meet a sad fate in the water or on the road. Be aware and be prudent.
Events: Expect some conservative groups to make the news about the earth, abortion or religion. Children could also be affected, so watch over them.
Shopping: Once again, great bargains will be offered if you want to invest in products to improve your life and body.
Blessings,
DT and Terania