1/16/2022
"The universe is under no obligation to make any SPIRITUAL sense to "educated dunces"
"The universe is a DARK PLACE I'm trying to make it brighter before I die." Neil DeGrasse
"The universe is a BRIGHT LIVING spiritual entity, I'm offering its secrets before I die." Dr. Turi
PLEASE SHARE MY WARNINGS
SUPERCONSCIOUS MAGIC SECRETS REVEALED!
MEET THE PRODUCER JEREMY!
Dear reader;
All was set to start taping the movie around 7:30 PM and ended about two hours later after divulging all the secrets of the Superconscious in time and space. During the show, I explained the difference between the subconscious and the superconscious and how to tap into the God-given power we all were born with to attract our dearest wishes.
The editing process will take a while before the movie is released but I am certain this new documentary will help the millions of degenerated, depressed people who have been directly and profoundly touched by the pandemic.
If you enjoyed previous productions such as "I want To Believe" "Alien contactee" or "Divine Astrology" and "The Astro Tarot" this new movie is very different, it offers hope, it is revealing, healing, emotional, educational and will go a very long way!
As always, if you took the time to read my warnings about a "new beginning or ending of important phases of life" in the article titled "SOS to the wold 01/16/22 – England/Royals Doomed!" and watch my YouTube video, all the news that transpired can only confirm my visions…If you are a skeptic and deny the reality of my 01/16/22 SOS windows, "Novak Djokovic was deported from Australia after visa battle and this is the ENDING of an important part of Djokovic's life!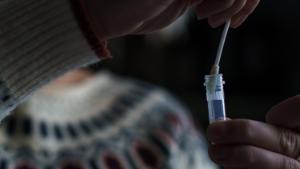 Website to order free Covid-19 tests is up and running
New beginning?
Indeed this window was all about experiencing a new beginning and ending of important phases of life and my good friend Bob Brown canceled his March 2022 "UFO Mega" conference in Las Vegas! A door was closed but another one opened for me! Once again I was right all along, at least with the latest news and with my new movie!
Only repetition will help the dedicated, curious truth seeker to recognize and understand God's cosmic design speaking his will through the signs, yet regardless of my endless efforts, not all human beings today are able or willing to expand their own cosmic consciousness!
Window of January 16, 2022
My windows always depict the high probability of earthquakes at or above 6.0 or various natural disasters, such as tornadoes, volcanoes Tsunami etc.
Nature Men to Strike Hard
1/16/22: 6.1 magnitude earthquake near Panguna, Bougainville, Papua New Guinea
1/15/22: 6.6 magnitude earthquake near Labuan, Banten, Indonesia
Tsunami advisory in effect for US as waves hit Tonga following volcanic eruption Volcano?
First images of volcano damage show Tonga areas covered in ash Forced relocation?
Tonga remains cut off after a massive volcanic eruption
Sharing email:
Another great prediction from Dr. Turi!
You nailed it!
MEMO FROM 2022 NOSTRADAMUS DRAGON FORECAST (August 2021)
"Prediction #2 has also proven me, right again reader! It is important to bring you back into the past so you can judge my UFO's predictive legacy! Back in 2020/and 2021, I wrote; "Expect a series of very large earthquakes, volcanic eruptions, tornadoes, and killer hurricanes NEVER experienced before. I am expecting much more destructive volcanic eruptions than before in places no one expected them."
The enormous Tonga volcano eruption was a once-in-a-millennium even
MEMO FROM 2022 NOSTRADAMUS DRAGON FORECAST (August 2021)
"Biden to confront Putin! " "Biden to confront Putin in tense Geneva summit." The majority of the world is oblivious of my warnings pertaining to the reptilius' universal infestation and my warnings of the upcoming "Dance of Evil." Since the new dragon's tail (negative) will directly affect Russia, China, and North Korea, I can only hope for diplomatic ways but the use of force or the reptilius may start a "technological/cyber" cold war with Russia."
***********
The next SOS to the world window will unleash deadly and dramatic cosmic winds forcing hard facts, wake-up calls, secrets, sex news, and the reality of life upon many! All I can do is to warn you so you don't become part of the statistics especially if you are a cop! Please help me save precious lives, share for me. Thank you.
Note also I gave the date of January 25 to my good friend Tracie Austin in her popular radio show I suggest my readers listen to if you can handle my visions of the future! Something I was not allowed to do with George Noory on Coast to Coast am and got fired for!
January 2022 SOS to the world; deadly windows – Posted by Dr. Turi 12/25/2021, at 10:47 pm
PLUTONIC WINDOW
January 25 – //-// (Starting on the given date, will last all the way to the next window)
Hidden secrets, sex, money come to light
Raw power challenges police deadly villains
Ugly face of death drama horror surface
Nature man's religion bloody folly reign.
KEYWORDS
*Russia / Famous Death / *Dramatic Death News / Mass death / Police news / Police brutality / FBI / CIA / Secret services / Secrets to light / Mob / Scandals / Terrorism / Assassination / Cyber-attacks / Abduction / Finances / *IRS / Super wealth / Sex / Porn / Prostitution / Life and death situations / Serial Killers / Undiluted truth /Dying/Rebirthing / Nature and Man-Made Wake up Call.
BE CAUTIOUS
"Crazy infected people will become active, the police to be killed or kill innocent people"
Memo: The reptilius is after the police, government officials, and children/teens! Policing will be so dangerous that many brave servants will quit and the number of cops getting killed or killing citizens will explode in the months to come. Infected criminals will get bolder and wilder committing crimes against the police and the public never experienced before! Be very careful if you are a cop! It doesn't seem, that the police administration pays attention; to my SOS to the world's deadly windows? Read Police Requiem
READ THE DO'S AND DONT'S above during a DEADLY Plutonic window!
IN THE NEWS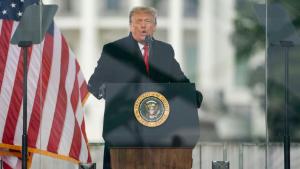 Supreme Court ruling is a bitter blow to Trump
New Beginning?
A Florida woman survived after a bear attacked her while she was walking her dog
Currently, the red planet Mars (blood/danger/war) is located in the sign of Sagittarius (wildlife/pets/foreigners/nature) predisposing cosmic unconscious people to suffer or even die for their ignorance. In this case, the victim did not know about Mars's location, my SOS to the world deadly window, and happened to be at the wrong place at the wrong time.
I am warning you for FREE, don't be a victim of Mars if you go in the wild! Better wait for better cosmic hospices or pay serious attention! The reptilius will stimulate the wildlife to kill humans, be cautious with cats and dogs too, like humans they do respond to the pull of the stars and the "reptilius effect!:"
Yet there are NO accidents, she was also under one of her 2022 negative cosmic biorhythms!
AT&T and Verizon agree to postpone 5G rollout near airports by 2 weeks
Mercury is currently retrograde and if you heard my words in this YouTube video my warnings about postponing plans are clear!
Currently, Mercury (general communications/transportation) is retrograde and Saturn (the great malefic) is in the sign of Aquarius (technology/airports.) This is why the structuring/engineer Saturn is putting a lot of stress on all airlines and passengers suffering endless cancelations due to both the bad weather and the stars…
Countless cosmic unconscious people travel for business or for pleasure not knowing nor respecting God's cosmic design speaking his will through the stars. This lack of wisdom induces tremendous and costly frustrations that could easily be avoided if you know, understand, and use Jesus's initial cosmic teachings or "Divine Astrology!"
Excuses not to upgrade your cosmic wisdom are endless because we are all so very busy, yet there is a very simple and affordable answer. JOIN THE COSMIC CODE and let us guide you all throughout the year!
Would you trust a boat Captain or an airline pilot not to check the weather before taking you on a long journey? This is what we do with our daily guidance and various forecasts, every single day of the year we prepare you for the future so you don't get stuck in airports or die on the way!
JOIN THE COSMIC CODE BECOME A VIP
Sign my petition, help the world assimilate God's cosmic design!
But be patient, a new UFOs/ET movie is being produced as we speak and on its way, for the public to enjoy! Once its ready it will be posted on my YouTube channel
WHAT WILL YOU GET FROM ME, ONLY MY BEST!
MEMO –"Interesting email from my Webmaster Alan sent in 2010: You know Dr. Turi I realized something super interesting looking at your Alexa stats. A third of all your traffic comes from India. What's that about? Maybe you need to make a trip to India? I tell you why I think that's super interesting as well — India (as OF COURSE, you know) invented Vedic Astrology so the fact that they are heavily interested in your European style is a huge testament to your work. It's like they're saying that YOUR astrology is better than their own. It's like if I had a new Cuisine/US Chef site that was visited mostly by France and Italy. That's a huge compliment, my friend. Unless of course they're stealing your work and retrofitting it into their Vedic style! You never know! Alan
Sharing email:
Once again Dr. TURI shows why he is the greatest astrologer in the world!
Pete
******
Google User – Wow, Dr. Turi you predicted rightly about 1/6/2021, Dr. Turi. Your astrological report was the only and most accurate of all the ones done by other professionals on Coast to Coast am!
******
Congratulations for predicting things before anyone else has. A new story just broke in the NY Times that Donald Trump and his son-in-law Jared Kushner were laundering money for the Russians.
It may not be so long before we see the Presidents tax returns! Trump's kids are also in trouble as you have pointed out. When the Dragon changes signs into Scorpio, Ivanka Trump, a Scorpio, will face Karma!
You are a true prophet!
On July 9, on C2C they have a man who says he is an astrologer. William Stickevers predicted last September on Coast that Trump would be re-elected and Republicans would win the House and Senate! George never mentioned any of that! Stickevers could not hold a candle to the incredible Dr. TURI!
I cannot believe George has this FRAUD on his show! You always said the IRS would nail Trump. Now it is starting… Well Done!
I know people who know George and, like Trump, a two-faced Gemini… I listen once in a while to the podcast the day after a show on Coast. The astrologers and psychics that he has had on since January are a joke.
None of the predictions ever happen!
Without your knowledge and wisdom, the show is an absolute joke!
Another psychic said war was imminent. I no longer bother to listen to Coast, if I am up late at night; driving home from Connecticut (part-time truck driver).
Please continue to provide your loyal followers with your remarkable predictions and insights into world events. I am forever grateful to you for your advice over the years.
Your greatest witness will be history.
Live long and continue to prosper!
Be Safe and God Bless.
Pete
*******
Susan – I subscribed to Coast to Coast and I have heard you on Coast to Coast in the past. I recently found you on YouTube and I subscribed to your YouTube channel now. I no longer will listen to coast-to-coast your information is more credible than coast-to-coast. I had a coast insider subscription which I am now canceling. I am so disappointed they didn't bring you on more. I'm saving up money so I can get a reading from you. keep the faith there are many people out there that need to hear what you have to say.
Jennifer – Dr. Turi I just saw you on the Amazon Prime movie today & KNEW you were the REAL DEAL!! Used to listen & support Coast to Coast. They lost all my respect and they have no integrity!! What a scam they ran on you!! I will support you, Dr. Turi!! I know you speak wisdom & truth!! I see what happened to you & it's disgusting! And I hear your SOS loud & clear! May God continue to bless you & may His light continue to shine on you & your divine astrology.
Albert Einstein once said, "No problem can ever be solved from the same level of consciousness that created it." If we are to put an end to the insanity that has a death grip on our collective sensibilities, then we all need to move to a higher level of consciousness before it is too late."
All Truths evolve through 3 Stages of Consciousness:
First, they are Ridiculed,
Next, they are Violently Opposed, and
Then, they are Accepted as Self-Evident!