9/8/2014
  "For those who know me and the Cosmic Code jurisdictions, no explanation is necessary;  For those who do not, none will ever suffice…
Dr.Turi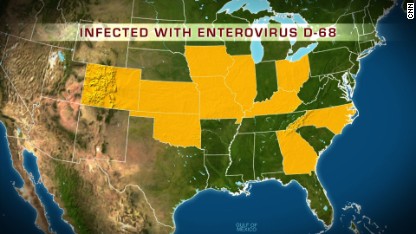 Hundreds of kids sickened by virus
Ten states have asked the CDC to help investigate the respiratory virus. "I would call it unprecedented. I've practiced for 30 years in pediatrics, and I've never seen anything quite like this," one doctor said. 
Dear Readers; 
Is this a possibility or the product of a vivid imagination? With so many sleeping cells joining iSIS coming in and out of the US is bioterrorism far stretched? I don't think so! 
While our science is wondering what the hell is going on with this aggressive virus, let me point out a few things about the negative impact of a Full Moon in Pisces.  And before assuming this is all mumbo jumbo, if you investigate my  record of predictions, especially my 911 prediction, I would pay attention to these warnings…
Having contracted the Valley Fever virus and later on pneumonia, speak of an omen I was much too weak and sick to comprehend and heed.  My subconscious always send me "warnings" I am not always able to catch, and this is one of them…  
As you know there are no accidents readers, only cosmic subtle circumstances at play only supremely spiritually advanced souls (all my students) can appreciate and decipher! 
A few days ago, in "SOS TO THE WORLD SEPTEMBER 2014 PREDICTIONS"  I posted a memo of my 911 prediction warning the readers about the impact of a Full Moon in Pisces and the real possibility of a terrorist attack on US soil.
If I was accurate in predicting both 911 and Bengasi terrorists attacks and printed it all a year earlier in my moon power publication, why would I be wrong this time?  I can only hope for 911 to pass and go without any dramatic happening we do not need. 
But I have to warn my readers, that Pisces is ruled by a planet named Neptune "The Lord of Deception and POISONING!"  
This planet rules the Middle East and all confinement places (jail/prisons/all religious buildings/hospitals/asylums/chemical plants/pharmaceutical corporations etc.) where drugs are created and used.
Update –  9/8/14 –  Air marshal assaulted with syringe
Consequently, 99.99% of the world is religious largely made of cosmic unconscious Neptunians.
Indeed this planet took the life of Joan Rivers when she was poisoned  by her doctors and the life of Simone Battle  who ingested too many legal/illegal drugs leading her to commit suicide.
Neptune rules toxic gas, and many Middle Eastern dictators used poison gas against their own people.
The most negative traits of this planet are deception, addictions, manipulations and the poisoning of the body, mind and soul.
Rare are the ones able to escape Neptune's quick sands once you enter his "nirvanic" religious lure.  Countless of born Neptunian human beings from all walks of life, rich, famous and poor did and will perish under its jurisdiction if they are not trained/educated on their cosmic nature. 
This gaseous planet's nefarious power does not only induce religious poisoning  ISIS and (Phil Robertson – convert or kill them!)  but also infectious diseases such as the one currently plaguing so many US states.  
Thus the chances of a virulent terrorist attack in those states is a very high possibility. Especially when  I also  mentioned countless time: the 2014 Arians Draconis is aiming for the children. 
Yet, billions of people walking this planet have no clue of its steering "Hitlerian" racist, aggressive deadly power making up all the news you read today on CNN!
With a full Moon in Pisces, and under the jurisdiction of Neptune, any and all form of terrorism is not only a high probability but endorsed by the cosmic code.
Armed with such crucial information, our government, the NSA, the FBI and the CIA would be well ahead of any terrorist group  and their secret planning activities, but they are all missing my pearls of wisdom…  
Even with the undeniable, well documented, printed and published 911 predictions, they did not budge! What type of investigative agency would not investigate my work  when we suffered such a national disaster? 
Instead, on February 2013, two FBI agents visited me asking me to stop steering trouble against them when I published KILL ALL FBI AGENTS to grasp their attention about the 2013 Scorpius Draconis impact upon themselves and the world at large!  But even if they read all that I foresaw for the FBI, the CIA, the NSA, the IRS, did they budge? NO they did not! 
Talks about great detective work paid by taxpayers, and those guys are in charge of our national security!  Indeed the US Intelligence and Security Agencies, including the police  "educated" stubborn attitude could become very costly for the country and us all…
If you are a cop or involved in law enforcement please read Police Requiem!
Its very disturbing for me to accept ISIS is "subconsciously and cosmically" doing all the "right things" like poisoning the psyche of their children at puberty and recruiting WITH THE HELP of the United State Government cosmic unconscious morons in power. 
U.S. Anti-ISIS video is BOOSTING and Inspiring ISIS' Caliphate Recruiting
But this puritanical OCD Generation is not only helping ISIS caliphate aims, they are also dedicated to bother all US taxpayers who like French cheese!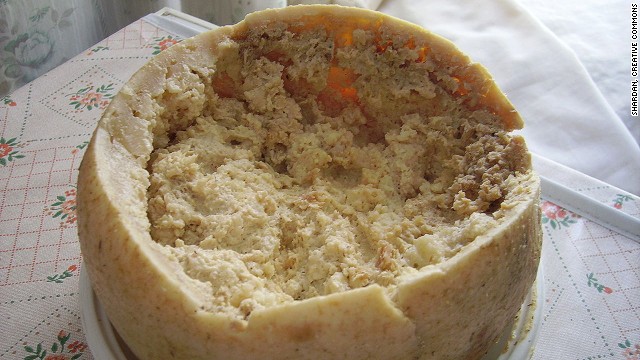 Foodies beware: The FDA is coming for your French cheese

The fact that the French producers of Roquefort can trace their production lineage back a millennium doesn't seem to matter to the FDA. Earlier this year, the FDA similarly proposed banning wood-board aged cheeses because of bacteria. It later backed off.
French cheese makers aren't the only ones on the front lines of the FDA's war on raw milk. The FDA also has launched raids of Amish farms to wipe out the scourge of raw milk.
As you all know I am French and I LOVE Roquefort! In fact, at 65, I must have ingested 10 time my own weight of this cheese if not more. When shopping COSTCO, this is the first thing I do, get my bread and my cheese. 
And those "bacteria" and the red wine never poisoned me, but instead both help my digestive track to proceed with any other fatty food I may have ingested.
YOU, YOUNG  FOOLS, EAT ROQUEFORT AND DRINK RED WINE IF YOU WANT TO LIVE AS LONG AS I DID!
May I remind you reader that the oldest woman in the world Jeanne Louise Calment lived 122 years and 164 days. And trust me, in Arles, France, Roquefort was a big part of her diet for many of those years!
Do you think those morons would consider factuality? But of course their studies tells them otherwise, regardless of the obvious above… But again it is common for any scientist to miss the forest for the tree Yes?
Those prudish, well read kids own the same cosmic essence as the puritanical conservatives, white supremacists, racist, lynching  attitude of the early European colonists. Given a chance they would lynch me too! American Salem witch trials. 
They are part of the growing scientific atheist menace where, the spirit smell like our Roquefort, and must be ridicule and avoided!
Atheists & Christians, God is Really Pissed Off At You!
I do not expect much psychical progress to be made with this generation of health, environmental fanatics while in power.  My pleas to some of them working at the US Department of Education to offer  cosmic spirituality to our children and stop breeding more Adam Lanza is a total waste of my time.
But if you give them more power, they will, one day, knock at your door with their guns, asking you if you washed your hands before serving diner to your children.
"Human are nothing more than blind  spiritual robots of their natal stars." Dr. Turi  
 OMG! Have Mercy on your lost children! How did I land on such a young world? 
 A World on Fire, What Is Next For Humanity? From Helga Rossner Is another prediction from Dr. Turi  long ago coming to bear fruit, see the following article:
Blessings
Dr. Turi
Show your support join my Cyber Cosmic University