July 9, 2018
There are no accidents, only subtle cosmic circumstances at work, yet unknown to science and humanity just yet." Dr. Turi
Dear readers;
I teach our students there are absolutely NO accidents, there are only cosmic circumstances at work 99.09% of a religious or atheist mass of humans are oblivious of! And this is what made the difference between life and death for Pastrana' success yesterday in Las Vegas. This iconic jump almost killed Evel Knievel in 1967, yet Travis had no problems at all!
First let me point out some facts only our students and I would first investigate!
Evel Pastrana was born October 8, 1983 under the sign of Libra
Evel Knievel was born October 17, 1938 under the sign of Libra
Nope, it is not another "accident" for both men to become famous daredevils! Of course the skeptical traditionally "educated idiots" or indoctrinated pious souls will immediately assume this is pure coincidence! Much like George Noory and Art Bell (
Art Bell and Jesus)
including Phoenix AZ, KFYI announcer Mike Broomhead were all born in June under the sign of
Gemini!
Those three ""talking Heads" spent their lives on the radio yet none of them have a single clue to why they were "launched" into this type of endeavor by their natal karmic UCI! This reality also applies for both Evel Pastrana, Evel Knievel and 99.09% of an oblivious religious/atheist brain washed population!
Hippocrates II, was a Greek physician of the Age of Pericles, and is considered the most outstanding figures in the history of medicine.
Hippocrates II, was a Greek physician of the Age of Pericles, and is considered the most outstanding figures in the history of medicine.
Amazing how the human "sins and virtues" idiosyncrasies
and health
can never be investigated, understood,
taught to the children
and used to better humanity! All because of a corrupted system controlling ALL forms of education and all information, all the while ridiculing my UFO's experiences, my predictive legacy using the mother of all art and science…Divine astrology.

"For those who know me, my UFO's predictive legacy and the Cosmic Code jurisdictions, no explanation is necessary; For those who do not, none will ever suffice… If every 8 year old in the world is taught Astropsychology and meditation, we will eliminate ignorance and violence from the world within one generation." Watch the future! Dr. Turi
Often people ask me if I could predict the winning numbers of the lottery or the end results of various sports. Indeed I can and I can prove it once you read the "rest of the story" involving Evel Pastrama's formidable success in Las Vegas yesterday!
But as a rule, using metaphysics for selfish ends (or monetary rewards only) do bring also unwanted negative karma. I definitely can help you in gambling with sports, but you will have to give to my cause and help me build my Astropsychology schools for the children of the future! Just because my reptilius infected
Internet enemies
are relentless and my famous friends on radio and television programs have abandoned me and do not support my mission to free your children any-longer!
All I can divulge to the public today is that! Evel Pastrana did not lose his life because he was
"RIDING" his protective Dragon's Head
or benefiting from one of his 2018 Personal Positive Cosmic Biorhythms. All the perfect protective cosmic winds were on his favor and "god" protected him all along!
Care to read about it?
And as incredible it may sound to the common religious or atheist human being, regardless of the endless preparations and best tools used, his Personal Positive Cosmic Biorhythms was the only reason why Evel did not crash and kill himself in Vegas.
Evel's
natal UC
I is OBVIOUS as to why he is who he is, why he became a daredevil and why he succeeded in Vegas and most importantly, why he escaped with his life. This priceless cosmic wisdom belongs to me and all my beloved
cosmic conscious students
of the stars!
STUDENTS AND VIP'S ONLY – TRANSLATIONS ON THE WAY!
While there is a tremendous amount of obvious information depicting why Evel was "protected" by the stars on July 8, 2018, I am not about to give this crucial cosmic wisdom for free. This incredible cosmic wisdom is the result of a lifetime of independent researches and my incredible UFO's experiences that can only be shared with my students and my VIP's!
Join us! Read the full translation!
If you take the time to investigate my cosmic work, instead of assuming anything you may realize my UFO's induced predictive legacy is very real and should be heeded by all.
"God created the stars and the heaven for more than the sake of beauty; He gave them to us for interpretation so that we may live a safer more productive life. Man is superior to the stars if he lives in the power of superior wisdom. Such a person being the master over heaven and earth, by means of his will, is a magus, and magic is not sorcery but supreme wisdom. ~ Paracelsus
When the legendary daredevil Evel Knievel attempted to jump the fountains in front of Las Vegas Cesars Palace in 1967, it did not end well. After his motorcycle slowed just before take-off, Knievel landed on a safety ramp that lay on top of a van near the end of the jump.
Hit tumbled over his handle bars, cracking his skull, pelvis, hips and ribs in the process. Legend has it that he was in a coma for a month after the crash, but legends aren't always true.
Note, on this day Knievel was under one of his negative cosmic biorthyms and unless you become cosmic conscious you can only ridicule my claim or my latest utmost obvious astrological discovery! Check your own, knowledge is power ignorance is EVIL! contact teraniapromodir@gmail.com for more information on this service.
What's indisputable is that the crash made Knievel more famous than landing the jump ever would have. ABC picked up the footage and it helped launch a career that would turn Knievel into the first superstar stunt man, and also a millionaire.
Knievel never tried to jump the fountains again, but on Sunday night, Travis Pastrana will. The longtime motorcycle racer and daredevil in his own right will attempt to jump the fountains as a part of a History Channel special called Evel Live.
Pastrana will attempt to re-create, with slightly upgraded degrees of difficulty, two other famous Knievel feats for the special. First, he'll try to break Knievel's record, set at the Los Angeles Coliseum in 1973, of jumping 50 crushed cars. Pastrana's going for 52.
Then he'll try to best Knievel's 1975 feat of jumping 14 Greyhound busses, but jumping 16.
Making everything a bit more difficult will be Pastrana's choice of motorcycle. Rather than riding the state-of-the-art, super-light bikes he's used to, Pastrana has opted to make the jumps on an Indian Scout FTR750, a badass modern bike with many similarities to those that Knievel rode.
To call the bike heavy is an understatement. "I got on the Indian [Scout] and it was like, 'Holy cow, it's like jumping a tank.' Now I understand why Evel crashed so much," Pastrana said.
The tribute to Knievel goes beyond the stunt themselves. Pastrana has also gone to great lengths to dress like the late daredevil. "Even down as far as the boots," he said. "I went to a tailor, and they're probably the most expensive shoes I have. They're made for going out, not for jumping."
Evel Live starts Sunday at 8 p.m. EST. STUNTSTRAVIS PASTRANAMOTORCYCLESSPORTSEVEL KNIEVEL
*************
You have been "programmed" by the cosmic code (your UCI/God's will) to perform, to become and to learn on this dense physical world. Both the religious and scientific reptilius infected indoctrinating matrixes endlessly battle for your support, your money and gain supremacy!
Yet those established powerful corporations will NEVER, EVER bring you the golden keys to what it means to be human and keep controlling the information. This is why I am muted, because I have those answers and I am a danger to their future and security!
God' Supreme Cosmic Healing Power
However, the right teacher can only appear when a curious and healthy student is ready! Are you ready to start your cosmic journey with me? If so join us in the cosmic code website to read all the details as I translate the stars and fate of both Evel Pastrana and Evel Knievel. Join the cosmic code private website, read our forecasts, horoscopes, educational material and master the secrets of the stars!
The Cosmic Code is designed to teach the "divine" to all our VIP's who may have questions about a dream, a wish, fears, a job, a decision to make etc. But again, this work is not for normal people but for those who vibrate at a very high spiritual cosmic speed. Join us, we are there for you in the Cosmic Code website.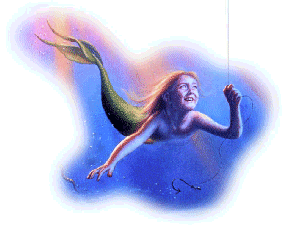 Blessings
Dr. Turi