02/12/2013
 "For those who know me and the Cosmic Code jurisdictions, no explanation is necessary;  For those who do not, none will ever suffice… If every 8 year old in the world is taught Astropsychology and meditation, we will eliminate ignorance and violence from the world within one generation."  Watch the future!
Dear Readers:
Knowing the FBI is now finally reading each and every newsletters I generate,  in Warning to The FBI – Dr. Turi and Christopher Dorner I have to remind them all of what I wrote and offer them more warnings…
"Mr. Dormer days are numbered for sure, the Dragon will be against him on February 10/11/12/13 and like Osama Bin Laden nefarious soul (who shared the same dragon) death will be closing on him near or in the water… For if Christopher Dorner manage to bypass his  upcoming personal "unlucky window dates" this dragon will deliver its deadly promises and this is where I hope, I will be reached again by the FBI to offer my expertise to stop this loss, dangerous wild bear."
Today, 02/12/13 Christopher Dorner endured the worse of man's hunt and some of the worse weather conditions possible in the wild, so many of us could never imagine! If nature did not kill him yet, and this is a great possibility, the cops or someone may find his body by the water. But if he managed to survive the worse of man, nature and the Cosmic Code he will soon kill again and the FBI will by then, know he is still alive, armed to the teethes and still very dangerous.
It is just a matter of time for any of his victims to suffer their own "unlucky window dates" and become his next victims. Being at the right time at the right place or the opposite and suffer either an accident or  an "Act of God"  is UNPREVENTABLE, regardless how much police protection is offered to the unlucky fated targets. They may slow him down but born a Gemini, Christopher Dorner is trained, cunning in planning, fast and patient.
The dates for extreme caution for the FBI and Dorner's victims are February 15/16/17 but sad enough I also see children in his plans to kill the adults which will come to the fore  February 22/23/24 and 25 and something major  will take place soon after those days. I see explosions or devices he may use to make good of his deadly promises…The stars do not care, they do not feel, nor do they judge and can make criminals very successful. They are God's celestial will / signs and like in any natural disasters they will kill children and innocent people.
While the FBI and the general public is currently cosmic unconscious, all I can is to offer some dates to the Law Enforcement Agencies and keep harassing them on their websites to make notes of those dates.  Because when my "visions" *using a software takes place, they will hopefully recall my warnings and make a good use of the next set of dates if they do not stop him then…
Around March  1st 2nd and 3rd I see a lot of action with the cops even terrible news involving the police while March 6th, 7th and 8th the cops could end up the nightmare and finally catch/kill the bear if he does not turn the gun on himself! For now all the reader has to do is make notes and watch CNN because the future has and will always be my utmost faithful witness… Please join me in my protective prayers as a cosmic unconscious world is watching this Scorpius phenomenon dedicated to restructure / kill the police and the children…
I wrote intensively on the Scorpius Dragon, the police, the FBI offering my expertise and predictions and if you have any question simply formulate it on Google and add Dr. Turi at the end of your sentence. You will find tons of articles posted at http://www.drturi.com/newsletter/ too – Please if you are a cop, a civilian or one of the intended victims BE SAFE for a while, because the stars are now on Christopher Dorner side!
Nuke  attack on the US only a matter of time?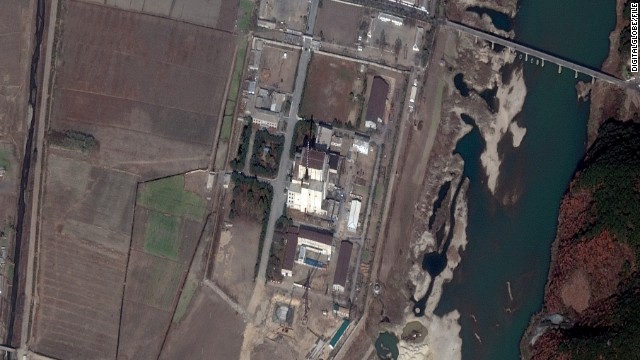 "North Korea's nuclear weapons and ballistic missile programs constitute a threat to U.S. national security and to international peace and security," he said, calling for "further swift and credible action by the international community."
Is this another obvious omen readers? Sources: Obama to announce major troop withdrawal while dangerous foreign powers laugh at what was the most respected, influential, domineering most  powerful country in the world?  America and Obama's Fated Stars
It seems my prediction for a surprising / shocking news / explosions / nukes Uranic window "Pope Benedict to resign" was delivered in words in my last few radio shows and in print through my endless "SOS To The World" warnings… With such an obvious, traceable, printed, published, blasted track of predictions I wonder what it will take for me to persuade the skeptical young souls cursed with a  pea brains!
In " Ciber/Nuke attack only a matter of time!"  and  another newsletter titled North Korea Nukes Race – A wake up call to America! I wrote about the December 12, "North Korea carrying out a controversial rocket launch", and today's 02/12/13, North Korea claims to conduct powerful nuclear test?  In fact I gave the exact day for this dramatic news to come public on November 14 on the Roxy radio show  and created a huge panic and bad reaction from a bunch of scared people but I also made the same Predictions with George Noory  7 years ago  (full TV special in 2006) warning of foreign power to develop nukes and this was well before Iran ambitions became public. (24 minutes into the program.)
Incidentally today's "NUKES" news were also printed, published last year in my book, confirming to any skeptic that I am CNN before CNN.
GET THE BOOK!
 Get your copy be warned! 
 Scepter of my book 2013 Moon Power.
TUE., WED., THU., FRI.,  SAT., SUN., MON., TUE.  — FEBRUARY 5, 6, 7, 8, 9, 10, 11, 12:
RULERS — Jupiter (foreign affairs) Saturn (Uncle Sam) Uranus (Shocking) Neptune (Middle East)
Environment: Uranus (surprising disruptions) Neptune and Saturn (karma/governments) are not a good combination under a waning Moon and will upset the poor unaware human on earth below. Many eruptions have taken place under this energy and the weather won't cooperate.
The Master At Work!
Posted 07/30/09 in all major websites
MySpace/Facebook/Twitter Etc.
SOS To The World – August 4th
Uranic Window Results
– Four earthquakes hit Mexico's Gulf of California
NOW THERE IS NO REASON FOR ME TO POST THE SERIOUS UPSURGE OF VERY LARGE EARTHQUAKES,  TERRIBLE WEATHER AND  THE TSUNAMI THAT TOOK PLACE LAST FEW DAYS! No READ IT ALL FROM HERE!
SURPRISES AND EXPLOSIONS! "Uranus, the Lord of explosions and surprises will show his power. While none suspect the "surprising lightning will strike" and the results of previous predictions under such stars were quite obvious. Expect this type of shocking news soon.
OBVIOUS RESULTS!
In fact the same nasty  reaction received on  Roxy radio show  about my "nuke" prediction is now experienced currently on  thirdphaseofmoon and as always those people are a bit too fast denying the facts involving today's' news and my UFO legacy!.
Check the UFO legacy predictions on my latest show 
DID I MENTION COSMIC NEWS?  SHOCKING NEWS, NUKES, EXPLOSIONS, LARGE EARTHQUAKES,TSUNAMI  IN THIS SHOW? YES I DID! AND THEN TIME PROVED ME RIGHT AS USUAL WITH THE NEWS ON CNN!
Asteroid to pay Earth a close visit – The Science Seat: Sun will fry Earth – 'Sorry!' Cosmic news?
But who's to blame all those young souls when all they can do is to judge me in a few minutes envious of my undeniable gift and incredible UFO experiences? All I can do is to keep what I do best in all my future radio shows and offer them a taste of my gift…
 February 13, 2013 – Join Dr. Turi FREE Global Tele-class
How To Unleash Your Psychic power
Blessings to all
Dr. Turi