October 15, 2019
Following five Close Encounters of the Fifth Kind Dr. Turi was led by ET's to uncover the secrets of the cosmic core. Commissioned by the Galactic Federation of Grand Cosmic Order to rekindle humanity Cosmic Consciousness, make astonishing predictions and heal earthlings body, mind and soul.
JOIN DR. TURI YOU TUBE CHANNEL
A new video following my appearance on CTC tonight will be posted tomorrow.
Dr. Turi on Coast To Coast am with George Noory 12:00 to 2:00 – 10/16/19
Dear readers;
Dr. Susan Shumsky and her helpers, did a phenomenal job on that Mexico cruise and I had a blast presenting my informative UFO's slide show and it was well received by those who enjoyed my two lectures presentations. All along I received quite a lot of interest and support from the attendance. AS always the only setback was the pain from my hip and my back following my surgery!
Knowing the challenge ahead of me, I made sure to take tons of pain killers to function properly!
Incidentally, a few of the people in the banner above never made it to the ship! After paying respect to all deceased top UFO's speakers I befriended and used to cruise the world with since 1995 and for their critical legacy left to the world of Ufology, I brought the attendance to my first UFO abduction back in 1956.
Then just before my first lecture time was over, I made this important announcement to the public "a few chosen ones will soon have the solid proof of the reality of an ET named Draco working thought me!"
The anticipated reaction in the room was a mixture of humongous egocentric nonsensical ridiculousness directed at me and to those who knew me well and joined me in that cruise, the long awaited promised revelation!
I also detected from the stage a few skeptical smiles from some people who never bothered to comeback to check on my claim… Talk about "missing the boat!"
Two days later a large portion of the believers returned to the lecture room and towards the end of my speech, under my direction, a few "chosen ones" assembled around a table. All cameras and the rest of the people witnessing the event were ready to pick up the anticipated revelation from many angles…
During the opening lecture, I explained that; while cosmic conscious, ET's do not speak any human language, including French or English! But all use telepathy to communicate with their victims or protegees!
And only, under specific circumstances (or specific agenda,) ET's will interact with humans physically using various cosmic winds.
Then I dropped a form of nuclear bomb in that room by offering all the anxious (and skeptical) people the FULL proof of Draco's existence.
Then following the fact I was "connected" with the Divine, I had to hide in the ship because every smart and curious, spiritually advanced people who read my flier in the room wanted a consultation with me.
I now need another cruise to truly relax because its the second day since I returned home and I am still mentally exhausted and my back is killing me. I walked much too much in this huge ship and I was too much in pain to attend the last "good bye" meeting speakers panel. I had to take more pain killers than usual to perform private consultations in a few cabins all over the ship. This demands both physical and spiritual energy and the channeling of Draco earlier was extenuating!
I am still healing from my back and hip injury and this upsurge of physical activity did not help at all but I was wise enough to bring pain killers with me in the cruise.
I will take this opportunity to thanks all the great people for trusting Draco's formidable psychical power and for trusting me offering the best of my guidance and predictions. Aren't you glad I insisted for you to tape the session with your cellphone?
In our meeting in the ship, I also mentioned for you to invest in the old 2019 and the new 2020 Nostradamus Personal and Universal Dragon Forecast for All Signs and get much more predictions involving long lasting planets!
While I could elaborate generously about Draco's reality to satisfy your curiosity and offer all the pertinent details to what took place around that table late at night I won't! But this revelation was only available to those who were / are "open" to accept the fact I was touched by the Divine (or the benevolent Draconis.)
Those curious people got all the information and you can too, because both my lecture and workshop were videotaped professionally and, as suggested, by a few people's cellphones!
With the help of our terrific webmaster Tom, both of those mind boggling videos will be soon be available on the Cosmic Code private website for our VIP's to enjoy and for anyone else interested in learning more about Draco and the UFO's phenomenon.
Yes you will witness it all, like the people present at the immaculate "REVELATION" in that cruise and be forced to accept the undeniable reality of Draco' spirit manifesting himself on that table.
Until then, you may only be, and for good reasons skeptical, but be sure, you will be blown away once you realize the reality of Draco and my UFO's connection! Will I be able or allowed to offer the full and solid proof of Draco's formidable psychical power in any of my future UFO's conferences again?
I am not sure just yet! But witnessing the jaw dropping effect, the emotions, the intensity and the faces of all amazed people and all the applauds following this "magical, out of this world act" is worth doing it again…
For the first time in public, I have never been so scared of failing "this extraordinary delivery," but once again, I have learned to trust and never doubt Draco's magnificent psychical powers.
Important note: If you are currently a VIP be patient it may take a while to upload those two videos and make sure to also JOIN by clicking on this link so you can read our daily guidance and all our forecasts
And much like I offered the date of October 7th on Dr. J Andy Ilias Radio Live – 10/01/19 just before taking the UFO's cruise, warning people about unusual devastating natural disaster that (as usual) took place, many people will not accept the undeniable reality of Draco still!
While there is no trick involved in the live act, when the "men in black" told me 35 years ago "You will be friend with cards" they certainly did not lie!
This sentence bothered me for all those years because I did not know when, why or how regular playing cards were to play such an incredible part divulging Draco's power to others in my life!
Getting such a closure was a blessings for me because now I know why those ET's left me with a crucifying headache that lasted for weeks following the "abduction" in the mountainous region of the South of France when my sister and I got lost!
First let's go back in time to check my vision/predictions because the sad reality is; only a minority of curious people will thoroughly investigate my predictive cosmic work!
Memo from "SOS to the world deadly window October 7th! UFO's news! You have been warned!"
How can anyone deny my UFO's predictive legacy and my visions when I warned about natural disasters and gave the exact date of October 7th on Dr. J Andy Ilias Radio Live 10/01/19?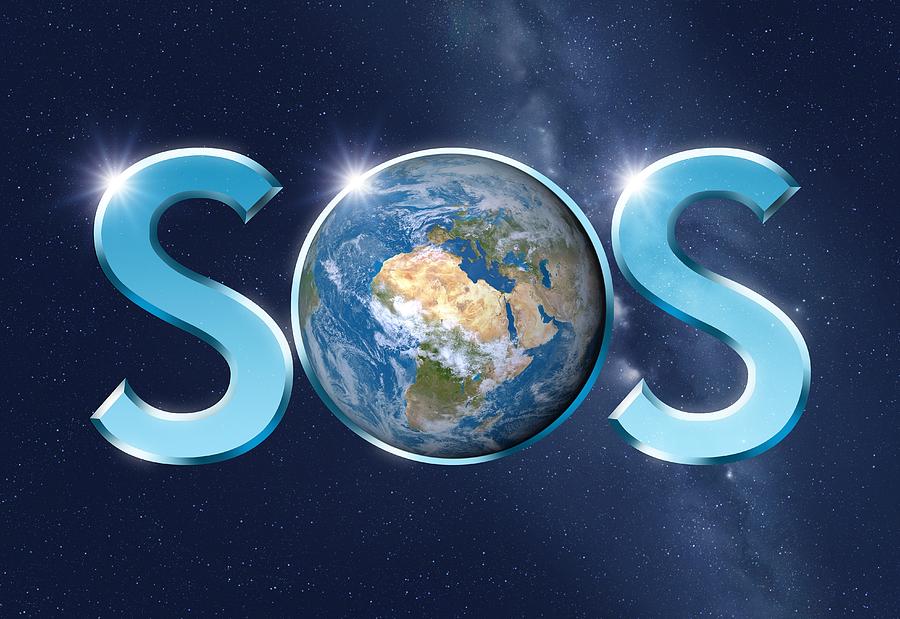 October 2019 SOS to the world deadly windows – Posted by Dr. Turi on September 28, 2019 at 9:35am in VIP universal – daily forecasts…
October 7, 19, 22 (Starting on the given date, will last all the way to the next window)
Entrails Upset Spit Above
Red Fire Wind Water To Dance
Stars Command Shock Science
Calm Deception To Strike
KEYWORDS
*Japan / Asia / China / France / Italy / Cosmic – *Space News / NASA / Nukes / Weird news / Freak / Bizarre / Space / Rocket / Surprises / Unexpected / Explosions / Shocking / Stunning / Baffling / Incredible / *Lightning / Electricity / Fire / Unusual / Humanitarianism / Children / Unrest / Discovery / Very old – Very new / Invention / Science / Earthquakes (always at or above 6.0) / Tsunami / Typhoon / Volcanoes / Tornadoes / Airports / *Aeronautics / Technology / Internet / Electricity / Television / UFO's / Cosmic phenomenons.
Wikipedia typhoon Hagibis was a large and powerful tropical cyclone that was considered to be the most devastating typhoon to hit the Kantō region of Japan since Ida in 1958. Hagibis caused additional impacts to Japan, after Faxai struck the same region one month prior. The nineteenth named storm and the ninth typhoon of the 2019 Pacific typhoon season, Hagibis developed from a tropical wave located a couple hundred miles north of the Marshall Islands on 2 October. The system reached tropical storm status late on 5 October as it traveled westward. Soon afterwards, Hagibis underwent a period of rapid intensification, which brought typhoon Hagibis to its peak intensity on 7 October.
As always my windows always involve quakes about 6.0 mg and my next SOS to the world is for Oct. 19th. Note Today: 6.4 magnitude earthquake near Columbio, Soccsksargen, Philippines and this country is well ahead of us and withing the next SOS to the world deadly window for the US.
Today: 3.4 magnitude earthquake near Pleasant Hill, California, United States
Today: 4.7 magnitude earthquake near Ridgemark, California, United States
Yesterday: 4.5 magnitude earthquake near Pleasant Hill, California, United States
Memo from "6.6 magnitude earthquake Dr. Turi did it again Immaculate Undeniable UFO Predictive Legacy!"
"If I was able on June 20th, 2019 to give you the date of July 2nd on Dr. J radio show and spoke about upcoming large earthquakes in California and in Asia" 6.9 magnitude earthquake near Ternate, Maluku Utara, Indonesia mentioning President Trump "moving to North Korea," before the entire world knew about it and CA experienced a 6.4 and a 7.1 and be RIGHT all along, may be you should pay more attention to my warnings …
Here are more pictures of birds and dolphins flying along the ship …
Linda Moulton Howe, Travis Walton and Richard Dolan and many other speakers were also invited in this cruise and my UFO's slide presentation involve their UCI *Unique Celestial Identity.
Richard and I had a very interesting deep conversation about Nostradamus' Divine Astrology at my breakfast table by the pool and I am glad I could connect with him at a more personal level. I did dozens of conferences with him over the years but never really spoke to him for so long.
He was very curious about the natal and hidden Dragon power. Richard is not only practical and a great UFO's researcher but he is also highly spiritual… Indeed Richard was born in September and Virgo's are my best students…
I was barely 30 feet under the space ship, How come I did not get "electrocuted?"
Since Astrology is directly related to any and all UFO's phenomenons, I also offered great information to the audience to why an "UNINVITED" dare devil Travis Walton (born Aries) ended up "electrocuted" to death and why it took five days for the benevolent Draconis to bring him back to life again. It was ALL written in the stars and fully explained in my UFO's slide show….
I wish I could have brought a form of "closure" to Travis in that ship, and explain in great details how, why and what happened to Travis on November 5, 1975 when he, "UNWISELY" decided to get closer to the spaceship!
But how can I remain humble in the process of offering such critical cosmic information when he and none of the popular UFO's "experts" were unable or unwilling to attend my speech? Talk about missing the boat again!
I thought it would be respectful and appreciated for me to attend at least one lecture presentation of any and all UFO's speakers and I did! But it does not always unfold that way!
As far as Travis experience is concerned, Just remember reader "A magnet will not attract a piece of wood" and this is as much as I can divulge just now to what truly happened to him that night in the remote AZ forest! Travis is a beautiful man, very humble, artistic and (like all Aries) a proficient speaker and I truly enjoyed his presentation…
Someone asked him, "What prompted you to run towards the light?" I was not thinking I just went" he replied… He also mentioned "he wanted to be the courageous guy with his friends…"
I even asked him a question "Travis what part of your body you feel was the most painful after the abduction" I asked! He replied, "my head and my brain," remember readers, in the medical aspect of Astrology Aries rules the head (and the brain!) Is this an accident?
Much more unique and realistic information about Travis Walton's natal UCI leading to the unavoidable "accident" will be offered to all the people attending my future UFO's conferences.
With my guidance and the chart of Travis offered in my UFO's slide show, you will be able to assimilate my claim because its all about "energy" and in Travis' case, static electricity was a vital part of the equation.
Electricity is a form of energy resulting from the existence of charged particles (such as electrons or protons), either statically as an accumulation of charge or dynamically as a current."
"My brain is only a receiver, in the Universe there is a core from which we obtain knowledge, strength and inspiration. I have not penetrated into the secrets of this core, but I know that it exists." ― Nikola Tesla
I DID PENETRATED THE SECRETS OF THE COSMIC CORE/CODE AND PROVED TO YOU IN ALL MY PAST AND FUTURE UNARGUABLE EARTHQUAKES PREDICTIONS.
Furthermore, with the assistance of Tom Danheiser, George Noory Coast to Coast am producer now managing my public appearances, we are in the process of setting up a once a month, Nostradamus' Divine Astrology course in Los Angeles. I may have to fly to attend those events to save my back and hip more stress and pain…
The course also involve Nostradamus' natural healing and learning all about the super-conscious creative forces secrets. We will keep you posted with all pertinent information, location and time if you decide to join us in California.
ENLARGE SEE THE TWO DOLPHINS
A NEW YOU TUBE VIDEO WILL BE POSTED TOMORROW, COMEBACK FOR MORE PLS
Stand by for more UFO's conferences in 2020.
Invitation to join us in San Diego UFO Society November 3rd, 2019
Also warmly thanking my good old friends Alma/Atma (Guthrie) and William RoehlingDirector: San Diego "LEGIONS OF LIGHT" for having me as a keynote speaker on November 3rd 2019 for the San Diego UFO SOCIETY.
Draco gave me the date for that special day because we are also planning to do an "Evening UFO's Sky-watch" and I want to make sure all the people invited will experience the incredible and his mind boggling psychic power working through me. I will keep you posted and offer you more information to join us when the planning is finalized.
Invitation to join us at Big Bear Lake for the Alien Snowfest.com
Invitation to join us at the ANTIAGINGGETAWAYCRUISE.COM from March 14th- 21st 2020
WHY ARE THINGS FEELING SO INTENSE? HOW DO WE RAISE COSMIC CONSCIOUSNESS?
"Cosmic consciousness is the awareness of a cosmic God speaking his divinity through the signs and use it wisely to serve, warn and guide humanity. " Dr. Turi.
Invitation to join us in Big Bear Lake at the Alien Snowfest.com
I will be soon featured in the program!
Join us at the UFO Mega Conference in Laughing NV February 15 – 22. I spoke at Bob Brown events for many years, I can't wait to meet him and his family again there! Stand by for more info.
Join us at ANTIAGINGGETAWAYCRUISE.COM from March 14th- 21st 2020 where I will offer my own cosmic wisdom and unique tips to stay younger, correct (or improve) vision using Nostradamus's natural mean and specific health/youth tips!
I will elaborate in time about what I will offer on the ship and you should start by visiting their website and plan to join us in 2020.
A different kind of cosmic music… ~Terania
602 265 7667