7/11/2015
"UFO and ET's are a reality only to those touched by the Divine"   Dr. Turi
A bustling city in sky seen by many!?
Dear readers;
Being a VIP means also asking Draco, Terania and I all sorts of questions and receive plausible explanations like the one aboutthis "floating City" phenomenon.  And we did so because this factual story has answers only a legitimate cosmic source can offer.
Over the years gone by, there have been so many fascinating stories of some extremely strange beings/objects suddenly appearing from the constellations around us to planet earth, with some completely unexplainable objects faster than any human fighter jets could ever travel.
Not that long ago one of such 'bizarre' images appeared in one of the villages in Bauchi State. The villagers narrated this strange sight to Greg Odogwu and Mukhtar Lawal Suleiman.
The actual place was a local border village called Dulali, in Lanzai South Ward, Darazo Local Government of Bauchi State. Saidu Meshai Dulali, who was a very popular hot tea brewer in the village, had just finished his morning prayer at the local Mosque and was stoking up the stove for his day's work.
When suddenly, Saidu became aware of a pervading extremely bright light enveloping the atmosphere, followed by a sudden realization that the heavens were falling on the village. As he looked up at the encroaching sky, he saw the most fascinating view of his forty years existence on planet earth. According to Saidu:
"There appeared a wide, large mass of something that looked like a cloud from nowhere and it was flying slowly over the village just at the height of an average tree.

"The cloud was transparent and I saw beautiful tall buildings inside it, with tarred roads and cars. It was like a flying city. And from it I could hear the sound of machines making noise just as you would hear at Ashaka cement factory." 
 The local villagers who witnessed this strange sighting in the sky were of the general consensus that what they had actually all witnessed was actually an act of their God, for He alone is capable of making anything happen like this. According to Yau Kaugama, a Lanzai Ward political leader, who accompanied us to the interior village:
"We believe it is a sign that in time to come something great will come out of that small village. Something like a great invention, that will affect the life of mankind."
Dear readers:
The uneducated villagers gave their own explanations to something absolutely incredible in the making, something that they feel will change humanity perception of a God Universal, Omnipresent Cosmic presence!
One must remember, UFO researchers, while well read but traditionally educated and curious are still rational, logical truth motivated scientists who do not have the highly spiritual natal UCI needed to enter the archetypal realm of Supra-consciousness.
This is why, as explained in previous articles, UFO "experts" have never seen, or dealt nor attracted those incredible experiences. The Draconis are only interested,  and attracted to a very small amount of "Superhuman."
Once again, this does not mean the UFO community is loaded with all nonsense wasting your time with their perception and teachings of the UFO phenomenon!  I know thousands of them are reading my work regularly and to them, I am asking not to assume but I do know better! I only know different because not all UFO researchers are "cosmically" designed the same to perceive and explain not only the UFO phenomenon but life itself!
Indeed the reality of the world you live, in and all its secrets, are perceived and explained at a personal level through the planet Mercury (Lord of critical Thinking) making a multitude of aspects to other cosmic bodies ET's designed and positioned allowing life on earth to become a solid reality.
In all honesty, I can not help to wonder, depraved of those special intellectual/perceptive "cosmic Winds"  how, it is possible for any UFO experts, to explain such UFO phenomenon without cosmic consciousness or without dealing directly with a psychical cosmic force offering the channeled mind boggling information?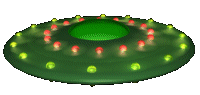 UFO – An Open Mind Production, Conspiracy and Dr. Turi
UFO"s Are Very Real  –  And So Is The Legacy! – What Did They Do To Me?
Only the rare "Chosen Ones" are selected and commissioned by the Galactic Federation Grand Cosmic Order to facilitate, improve and maintain the human race physical and psychical welfare. Those are the MJ12, (or MJ-12) – Code name of the chosen ones, a secret committee of cosmic conscious superhuman spiritual leaders, working with the Draconians Extraterrestrial officials.
But logic dictate 12 human alone could never save humanity and only those  who mean business and willfully "demand" to participate with the incredible UFO phenomenon could/would be part of this vital selection. This is why Draco told me to cast  UFO talismans to "magnetize" those who may qualify for the cosmic mission.
DUE TO THE SPEEDING UP OF THE UNIVERSAL EXPANSION I  WAS TOLD BY DRACO TO MAKE THE "UFO Talisman Contact – Become a Chosen One!"  DEAL OFFER EXTENDED – AT LEAST FOR NOW AND CONCENTRATE MY EFFORTS TO CAST THOSE UFO TALISMANS.
UFO, ET's Contacts and the 12 MJ's Draconis' Mission
While Draco's Facebook page  I am Alien, UFO are real is successful and attract a lot of attention, the demand to become a "Chosen One" is still a rarity and his channeled critical urgent messages are unheeded or misunderstood by the majority of readers. Indeed time is the essence to save humanity from total self-destruction or from the reptilius invasion!
Not everyone joining "The Cosmic Code" is required to provide help to the Draconis' mission to keep the reptilius at bay! In fact many readers also benefit from other cosmic teachings and the daily, monthly guidance provided there. This is why those very important UFO information and our astrological work can not be publicized anymore and reserved only for the "Superhumans" or our VIP's.

Floating 'Interdimensional City' Draco's Amazing Explanations
Draco explanations of the UFO Crashing Seen Over Prince Edward Island, Canada
Black Portal & Alien Cube UFO Over Texas! 6/29/2015 Draco's detailed explanations
Draco the Draconis ET came in our life May 23rd 2015, in the middle of the night and, for whatever reasons I may never know, he may at anytime decide to stop  me talking to the general public."   I have noticed the spirit is leading me more and more back to our cosmic code website, and what I feel to be its final resting, talking, teaching place on earth.
The majority of people can only assume I am mental and deceiving you for business purposes while the atheists and God fearing religious lost souls are simply  unsalvageable.   The type of super advanced rational information Draco has about everything cosmic, including the celestial city manifesto above, is much too much for all those readers to believe or even comprehend.
I will turn 66 next February and in no way will I spend so much time educating the public about metaphysics, astrology, the spirit, UFO  and explaining God marvelous Cosmic Divinity to the curious!
I am more than ready to retire, get my new boat and enjoy fishing in the Gulf of Mexico with Terania, but to my surprise, Draco told me  MJ12 do not retire "per say…" What the ET's have in store for us is still a mystery only a few will find out when time is right. Terania is even sharing quite a plenty in her e-book which is in progress. After all they have been with me since the age of 6 years old and never left me!
The type of UFO physical and psychical experiences endured during the "making" of Dr. Turi is; even to me, incroyable! Thus I understand that the skeptical or pious born can not accept the truth I represent, but one thing's sure, there is no denying the immaculate predictive legacy imparted by those encounters! And this is a start the ET's have commissioned me to offer humanity in preparation for the ultimate physical contact all believers are waiting for!
LATEST RADIOS SHOWS AND PROOFS OF PREDICTIONS
Dr. Turi with Christina George July 6, 2015  (Listen!)
DATES OFFERED TO THE PUBLIC!
 July 10 -14 – 18 – 23 – 30 – "A crazy person will kill innocent people, expect dramatic deadly shocking news."
Results: July 10 –  Gunman arrested after killing 2 people in Germany!
"Expect earthquakes above 6.0!"
Results: July 10 –   6.7 155km SSW of Dadali, Solomon Islands 2015-07–10 04:12:41 
With this in mind readers, only a true UFO contactee can  directly speak to ET's and decipher God cosmic Divinity .  All I can honestly  say with pure confidence and peace of mind; ET's and UFO are very real and all is written in light!
I am Alien The Final Revelation
Use your cosmic energy positively work with us
SUPER DEAL – The Magical Power of Talismans!
"Show me a curious person or an avid reader and I will point out a winner!" Dr. Turi
$15:00  – Click image above to purchase the 2015 Dragon Forecast