8/10/2019
Dear readers;
Once you join me there, you can ask as many questions as you have about UFO's and ET's, I will channel Draco and the answers you will get may challenge all that you have accepted as reality from popular UFO's researchers.
Remember 99.9% of UFO's speakers have a phenomenal repertoire of wisdom, yet those who like me and Travis Walton experienced a fifth kind close encounter (s,) are very rare!
Commissioned "chosen ones" are even rarer and some will channel benevolent entities like Draco, the benevolent Draconis ET!
People and legendary UFO' speakers, firmly believe the Governments is hiding facts about UFO's and should disclose their existence. But with such avalanche of sightings taking place daily all over the world do you really need "a disclosure?"
Especially when both abductees and contactees are readily available to share their mind boggling experiences…
The main reasons to why the government is not talking, is quite simple… First, they do not know who or what UFO's and ET's are and know nothing of their agenda.
So avoiding panic is a good choice… Note also, that ET's could not care less about your position, accomplishments, education, wealth or intelligence and will not necessarily always talk to the White House!
They are after "Super-Humans" born with a very advanced Uranic inherited cosmic UCI who somehow vibrates at their own advanced cosmic speed. Because "a Chosen One" is so rare, they carefully, like in my case, "build" them to help fulfill their own agenda!
Draco's Revelations will be offered to those curious enough to ask in my new Facebook page.
And this is this type of comments that infuriate those who fear the unknown, or those who could never attract those mind boggling experiences.
Consequently my honest, direct approach to life, choice of words and delivery is sought as me being the most egocentric man on the planet! I only know one way to express my self and the truth, you just read it!
The sad reality is, because of my ill perceived "egocentric attitude" that very sensitive people complained all the time and in the process, I have once again lost thousands of curious truth seekers.
While I was able to bypass Facebook's ban I can only rely on you to make my new Facebook page as successful as, another dead page titled "I am Alien UFO reality" with over 10.000 people I can not talk to anymore!
Thus the opportunity to ask any questions you may have about UFO's and ET's is available to you again. Join my new Facebook page "UFO's The Final Revelation."
The same type of lost souls tried also to report and get me fired from Project Camelot You Tube channel. Luckily for me Kerry is well aware of what fears and conspiracy can do and ignored the complaints…
People are not only insecure and some envious but the majority of those "young souls" could never assimilate or benefit from my cosmic work anyway.
What they do not know is that: when your talent is original and real, those blessed by the positive Draconis will always open new doors and offer me another wide platform to pass on my crucial UFO's and spiritual messages…
Coast To Coast am Danheiser/Wagner Entertainment "Spiritual Awakening Series" (The Event UFO's God Cosmic Divinity and Universal Consciousness with Dr. Turi) to be held on Wednesday, September 25, 2019 from 7p-9p local time, at the Unity Burbank Center for Spiritual Awareness in Burbank, Ca. (The Theater) More info on the way!
BE READY for the next SOS to the world deadly window, dates are in this show
Upcoming radio shows: BIG or small and anywhere in the world, I do them all!
Do not miss Joe Montaldo and Dr. Turi UFO Under Cover / United Public Radio podcast 08/14/19
While we are still into a deadly Plutonic window we are fast approaching to August 14th or one of the dates offered to Kerry in her show above!
Thus I am expecting BIG shocking news, large earthquakes and explosions… The current window is already melting into this "sudden release of energy" and I will soon again prove my UFO's predictive legacy and Draco channeling reality to the world. All I can do is to offer my readers a recap "Analysis: What a horrible week for America" and prepare you for what is in store for us all.
As always, since the reptilius slaves managed to remove me from Facebook, LinkedIn etc. I can only rely on you to reach the thousands of people who do not have access to my cosmic work and critical warnings anymore! The video below is, as always offering a more spiritual way and a different perception to the mad dance currently going on on planet earth.
August 2019 SOS to the world deadly window dates
Posted by Dr. Turi on July 30, 2019 at 3:17am in Cosmic Coders Only
August 7/22 (48 hrs centering the date – Starting on the given date, will last all the way to the next window)
Hidden secrets, sex, money come to light
Raw power challenges police deadly villains
Ugly face of death drama horror surface
Nature man's religion bloody folly reign
KEYWORDS
Russia / Famous Death / Dramatic Death News / Police news / Police brutality / FBI / CIA / Secret services / Secrets to light / Mob / Scandals / Terrorism / Cyber attacks / Abduction / Finances / Super wealth / IRS / Sex / Porn / Prostitution / Life and death / Serial Killers / Mass shooter / Undiluted truth / Nature and Man Made Wake up Call.
Taken from – Mass Shootings? "It's Gonna Get Much Worse" Prediction!
Aug 7th – 4 killed and 2 injured in Orange County stabbing spree Death news?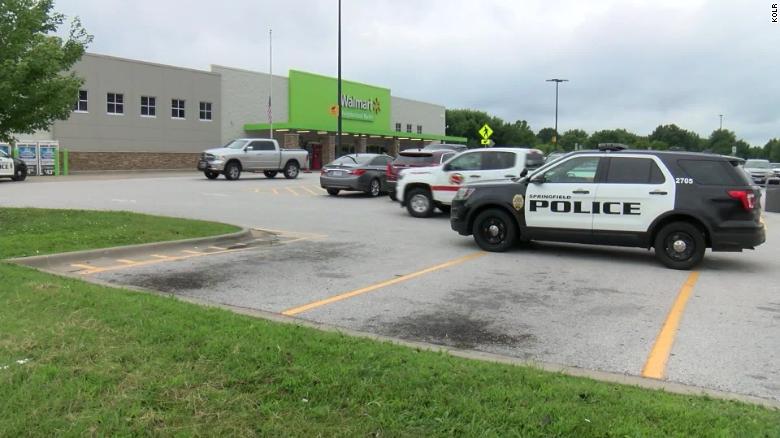 IT WILL NEVER STOP and will get much worse! There is no denying my UFO's predictive legacy! BREAKING NEWS 'Armed person' arrested at Missouri Walmart, police say
Shots fired at US Border Patrol boat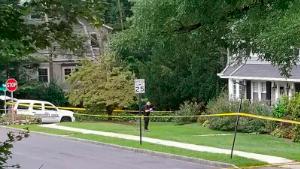 CHECK THE YOU TUBE VIDEO EXPLANATIONS
Coast To Coast am Danheiser/Wagner Entertainment "Spiritual Awakening Series" (The Event UFO's God Cosmic Divinity and Universal Consciousness with Dr. Turi) to be held on Wednesday, September 25, 2019 from 7p-9p local time, at the Unity Burbank Center for Spiritual Awareness in Burbank, Ca. (The Theater) More info on the way!
Also warmly thanking my good old friends Alma/Atma (Guthrie) and William Roehling Director: San Diego "LEGIONS OF LIGHT" for having me as a keynote speaker on November 3rd 2019 for the San Diego UFO SOCIETY.
Draco gave me the date for that special day, because we are also planning to do an "Evening UFO's Sky-watch" and I want to make sure all the people invited will experience the incredible and his mind boggling psychic power working through me.
I will keep you posted and offer you more information to join us when the planning is finalized.
UFO CRUISE SUPER DEAL IS ON until Aug 14th!

Are you ready to save $700? I am sure you would!
As a rule "word of mouth" has and will always be my best form of advertisement, and from experience, the very people who have or will deal with my inner Draco's phenomenal channeling in my cabin, will gladly speak about our meeting.
Thus, after my UFO's slide show and lecture presentation, I will be busy doing natural healing sessions and consultations on the ship for a few days.
This is what I am offering is, for 5 (3 left) lucky people ready to join us in this amazing cruise!
A face to face, totally FREE Skype taped consultation and an Astro-Tarot valued at $700!
This super deal will end August 14th 2019!
This is my top, most expensive service designed for famous and wealthy people who can afford such a high price. Since I am recuperating from a fall and a surgery at home, I have all the time in the world to take good care of you before then.
My price for a consultation on the ship is $200 per person.
As a rule I have more answers than you have questions for me, thus you can not interfere with Draco's channeling and must only answer some of my own questions.
Since there is no time limit you will have all the time you need to speak once the reading is done. Check what is offered in this consultation and as soon as you registered with Adele by phone *760-230-5624, 9:00 to 4:00 Pacific time, Monday-Friday or through UFOcruise website contact teraniapromodir@gmail.com right away so she can schedule our meeting!
With such a line up of phenomenal speakers expect only the best!
Remember it is only if you socialize that your wishes will come true… No social interaction can sometimes lead to a lonely, boring life! if you trust my cosmic wisdom, join us because this event WILL BE LOADED with very interesting surprises that will change many people's lives!
While the management is offering the great option to save you more money pairing with a male or female roommate, they are also making sure you'll be matched with the right person.
There are people awaiting to know you right now and god knows where this new relationship will take you!
To register for roommate matching, just fill out the form here.
Once again make sure to mention my name Dr. Turi to Adele and contact Teraniapromodir@gmail.com right away!
Thank you all… DT
WHY ARE THINGS FEELING SO INTENSE? HOW DO WE RAISE COSMIC CONSCIOUSNESS?
"Cosmic consciousness is the awareness of a cosmic God speaking his divinity through the signs and use it wisely to serve, warn and guide humanity. " Dr. Turi.
Join us at ANTIAGINGGETAWAYCRUISE.COM from March 14th- 21st 2020 where I will offer my own cosmic wisdom and unique tips to stay younger, correct (or improve) vision using Nostradamus's natural mean and specific health/youth tips!
I will elaborate in time about what I will offer on the ship and you should start by visiting their website and plan to join us in 2020.
A different kind of cosmic music… ~Terania
Beyond the Secret 2007
The Power of the Dragon 1999
Moon Power Starguide… 1997
I Know All About You 2000
And God Created the Stars 2001
602 265 7667