10/3/2018
A true spiritual leader is one who knows the stars, goes with the stars and talk to the stars – Dr. Turi
Dear Readers;
Please, before anything read another of my prediction published in 2015…
Trump's 'small' loan from his father was more like $60.7 million: NYT –
Published in the Cosmic code 6/22/2015 – "Unlike many of us, Donald had more money available to start his own business. He said, he got one million from his dad, but I am sure his father left him much more! Yes it takes money to make money! Who would not become a billionaire starting investing in the real estate in N.Y with a million bucks (so he said!) so many years ago? Note Ross Perot was born in July under the sign of cancer and enunciate why he also made it big in the real estate industry!"
Indeed my cosmic work is accurate and reliable! Read the predictions in full
All I can tell you is that: Only a magnetic alpha male will honestly and proudly speak in such a way about women. The reasons associated for such an unrefined vocabulary are; an overwhelming fiery UCI *huge ego,) a subconscious drive for control and power (*afflicted Pluto,) or a terrible experience with a woman such as being cheated on, or a bad experience/divorce leading to a serious insecurity / inferiority complex with the opposite sex.
Indeed all of the above happened to me and I subconsciously nurtured a "vendetta" against all the women I met after my divorce with Brigitte. I did not deserve to be cheated on then, I was working very hard and did all I was supposed to do like any good husband would do. My wife then fell in love with a TV producer we met in Vegas while doing a TV show et voila!
Again, I can only blame the tail of the Dragon (negative) cruising my 7th house of marriage during those painful months imposing a change of partnerships after 11 years of marriage… A cycle was ending and a new one was imposed upon my life by the Cosmic Code (God!) But I did not know then as much as I know today!
I hanged around some famous people in Las Vegas and even took a Playboy cruise with some of them in the Gulf of Mexico. I promise to keep some identities private thus I can only talk about celebrities I know well!
Indeed President Trump is absolutely correct when he said; "They let you do anything to them when you are famous!" I have experienced this reality first hand wherever I was with famous friends and in ALL occasions! Read more!
Caesars Palace
Palms Hotel in Las Vegas
Phoenix AZ
At first, the feeling of being with a celebrity is quite phenomenal, mostly for the ego I must say! But I quickly realize the nightmare famous people like President Trump, popular singers and actors must endure being endlessly harassed b y the public having lost total privacy!
I firmly believe, fans and the public or the "norm," nurture a strong inferiority complex even a serious lack of self-worth identity for veneering or allowing anyone to take over their body, mind and soul and let them get away with abuses. They are "hypnotized" by fame and power and can not defend themselves the way they would normally do with someone not tainted by fame.
I love Mrs. Turi
Gary is a very friendly guy, honest, direct and open, very much like me I may add, and he certainly did not hesitate to show his natural affection for Terania before and after we left his house. Luckily for my wife, I prepared her very shy, introvert suspicious nature about Gary"s overwhelming show of affection.
I kissed his wife Stephanie and his son Luke goodbye and we departed for Phoenix late at night.
My friend Gary Busey giving me top of the world endorsement…
Gary offered me an endorsement in a matter of minutes and I was surprised of his aptitude to perform such a great job without any rehearsal at all! To get any form of endorsement from a famous person cost a fortune but it was free for me. And, he did so with his heart and soul because he is a true friend but also a misunderstood, eccentric legitimate genius.
What is amazing to me, some infected envious souls will always find something bad to say about Gary, yet they will never, ever get close to what this famous actor or what I have accomplished in our own respected lives. Indeed jealousy and an inferiority complex can go a long way with those lost souls desperately looking for the attention they can never reach and own!
His "See buseyisms book" was not yet published when we visited him in LA and he also offered Terania a dated, signed personal "Buseyism" she will cherish for the rest of her life being the first human being to own such a gift and it goes this way… This legitimate piece of paper is unique and time will add to its value!
Insecure people want to be seen with someone famous so they can feel or associate for a few moments to what fame and fortune is all about. Once again its dramatically feed the ego to someone who has only a few friends. In turn the friends' ego will shine while feeling like sharing the famous person's life.
I am not particularly a famous myself but I have been in the "limelight," on stage on TV, national radio and facing/teaching the public for years.
After the show – George Noory Dr. Turi TV show guests
But after a TV show, a book signing or a conference I found very difficult to offer myself to so many people waiting their turn to speak to me. While those fans do respect and admire my cosmic work and I can only thank them all for supporting me. But I am glad to say that; as soon as the event is over, I regain my own privacy and the "harassment" stops!
I get a lot of compliments for my accurate predictions but those great words never gets to my head! I will take this opportunity to remind my readers of the values and accuracy of my latest SOS to the world deadly window! "Indonesia quake, tsunami death toll climbs to 1,347″ and I wish I had a much bigger stage to pass on my warnings! My wish is not ego motivated but a genuine concern to teach and warn about the cosmic code to my fellow human beings and their children.
But of course, all our old"friends" dropped me and all the people of my past who engaged in UFO's and New Age conferences, radio and television shows, including their help and support have gone, at least for now… But I am also aware (God thanks!) of the passage of the "Great Malefic/teacher" Saturn (RESTRICTIONS/CHALLENGES) since December 2017 in my 11th house of wishes/groups and friends until December 17th, 2020! Then Dr. Turi may be back with a vengeance when the future cosmic winds will once again push me forth…
Memo from "'Miss Baghdad,' shot dead – What and where is God?"
it is also important for my readers to realize
WHEN I wrote the quatrain and published it!
And it
was over a month
ago and well before the dramatic news you are reading today!
Watch the video
explaining my methodology.
This quatrain and my vision will come very clear with time and I will give more information then…
"Time has been and will always be my utmost faithful witness." Dr. Turi
Blessings to all
Dr. Turi
********************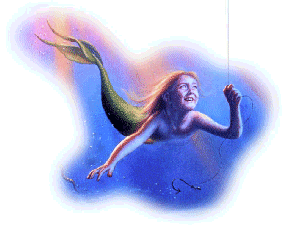 If you are one of those rare spiritual human beings in the ocean of life looking for my uplifting spiritual hook, and interested in learning more about the Cosmic Code, God Cosmic Divinity, Astroforensics, or Astropsychology, just ring the bell! I will open the door of a new world above for you to join my VIP's in our Cyber Cosmic Code University! All the answers to what it means to be human and so much more is awaiting you!
Blessings
Dr. Turi
The Magical Power of Talismans!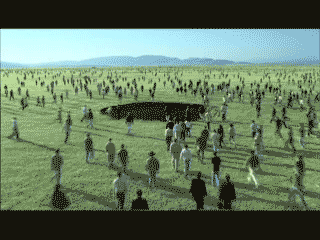 Feed the earthy matrix or free your spirit with Dr. Turi
Dr. Turi Teach me all about my cosmic relationship with God marvelous Univer…
"Show me a curious person or an avid reader and I will point out a winner!" Dr. Turi
My book "And God created the stars" is a perfect start to master the cosmic code rules and if you want to know about the Dragon read my 600 pages book. Start your cosmic journey with me – Check them here!