10/21/2022
Man is superior to the stars if he lives in the power of superior wisdom. Such a person being the master over heaven and earth by means of his will is a magus and magic is not sorcery but Supreme wisdom. Paracelsus
"The universe is a BRIGHT LIVING spiritual entity; I'm offering its secrets before I die." Dr. Turi
My windows always produce quakes at or above 6.0
Window of October 25, 2022
10/24/22 – 6.3 in South Sandwich Islands
My windows always predispose earthquakes at or above 6.0, yet unless you are a VIP you missed the 10/20/22 October 2022, SOS to the world deadly windows – Posted by Dr. Turi on October 1, 2022, at 9:41 am
10/20/22 6.7 magnitude earthquake near Punta de Burica, Chiriquí, Panama
For months in many of my
newsletters
and my You
Tube video
, I have had no joy in reminding you of my vision which is now becoming more evident each passing day…
At this point, I truly believe a religious-poisoned society is more interested in
NASA/Mars deceptiveness
than paying attention to my visions and sharing my cosmic work! The question remains will I have enough strength and courage to keep fighting for a lost cause and help humanity alone?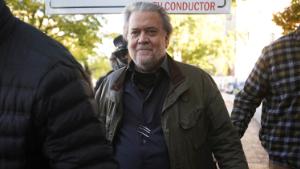 Steve Bannon sentenced to 4 months in prison
My published predictions keep unfolding but the forces of evil seem unyielding due to the current 2022 extraordinary destructive Scorpius dragon! You must have noticed how bad things are as the population is becoming depressed, and insane, and kids from all age groups become unruly, aggressive, and more suicidal!
NO ONE CAN OR WILL ESCAPE THE 2022 SCORPIUS DRAGON!
Memo from my 2021/2022 Nostradamus Personal/Universal Dragon Forecast: Memo: "To those of you who followed my predictions on my YouTube channel since the January 6 invasion of the US Capitol, I predicted that "All the people, directly or indirectly involved with the Trump "coup and lies" Jan. 6 Committee issues Trump subpoena seeking testimony on Capitol riot" will not be able to escape the 2022 Scorpius Dragon and their karma!"
This includes all Trump's mignons, and all the people from all walks of life who worked hard to stop the truth I represent like my old good "friends" George and Tom who fired me from Coast to Coast am!" for accurately predicting Trump would not be reelected and Covid19 would kill thousands of people!"
Those deadly cosmic winds combined with the "reptilius effect" make in some cases, human beings, especially politicians behave worse than animals "Dem mayor's staffer fired after caught on cam slamming his 'corrupt' boss – Inside most infamous cases of mothers accused of killing their children – Woman escapes shallow grave after cops say her husband buried her alive."
It's all about power, control, conspiracies, lies, manipulation, 'Miss USA organizers suspended after claims winner picked in advance" and misinformation to gain or maintain power. And Qanon is the nest of the predicted Universal Infestation leading to today's predicted "Dance of Evil!"
While I would rather offer you good news, I can not be blamed for 99.9% of oblivious human beings' cosmic ignorance in responding to and feeding the reptilius with their own endless negative thoughts…
I keep repeating that "the future is nothing else than the reincarnation of the thought", but the pull of the dramatic, resentful, vengeful, destructive Scorpius dragon's tail is too much for them to bear!
Yet how can humans fight those nefarious entities and better themselves in thought, if my voice and teachings are muted and if my own supporters do not share my cosmic wisdom?
Indeed my UFO predictive legacy can easily turn into a "curse" when the help I need from you to beat those entities plaguing our planet is extremely limited or not existing.
Yet billions are poring daily to support the religious and scientific, abusive, deceptive matrixes as I watch my visions slowly taking place on planet earth!
INVEST IN ME, in the children of tomorrow, and be part of the solution WHILE YOU CAN!
The Reptilius confine the human spirit into conspiracies, entertainment, politics, sports, sex, drugs, religions, science, and atheism separating humans while nurturing hate, confusion, fears, chaos, discords, fights, and suicides. Those entities are stealing your attention and altering your psychical awareness and stopping your spiritual interaction against them!
"Let who ignore my warnings be cursed by the eternal rites of the cosmic code universal ceremonies for a cosmic God does not speak to fools." Dr. Turi
Free your spirit with a live Zoom consultation with Dr. Turi?
NEW TALISMANS SUPER DEAL
To ensure order reception by customers, we will also provide insurance and also include receipts and custom numbers for tracking purposes.
As of today, 9/27/22; we have decided to offer our VIPs, clients, and patrons a new, and more powerful talismans design.
The front silver talismans will come with your personal Zodiacal sign (see samples below) and the full belt of the Zodiac is on the backside.
You are advised to purchase a silver chain (only after the new moon) if you decide to use it as a necklace.
Aries – Size, on Terania's hand
FEW SAMPLES OF NEW TALISMANS DESIGN BEFORE COSMIC INCANTATIONS
Make good use of the new deal!
Universal talismans cost $1000 with a Zoom live consultation but you can get it for $500.00 only if you become a VIP for 12 months minimum first…
Please contact Terania, for MUCH more information on various types of talismans and the one you need: teraniapromodir@gmail.com
The reasons for the changes are:
Time: You will not have to wait weeks or months to receive your order, only a few days and no more than two weeks.
Too many people have been waiting for too long for something they invested in months ago.
Listening to the benevolent solar – Draco's channeling; I came up with the answer, I needed.
Power: Instead of waiting for months, for the right cosmic auspices which could, in some cases even take years… I now use the location of your natal Dragon's Head and charge your sign talisman during sunny days, on the waxing moon, and most importantly during one of your personal positive cosmic biorhythm days.
I will also locate the weakest area of your UCI (or Saturn the great malefic) to compensate with the revitalizing power of the talisman made for you.
Doing so not only saves lots of time but accentuates the power needed to make your talisman work its magic, almost immediately for you.
Options: The new talisman is designed to affect all areas of your life; It can be worn around your neck, left in your bag, or in your pocket. It will protect you when you drive or fly! Unlike the old design, anyone can appreciate and even touch it. There is no cleaning, cleansing, or recharging involved ever.
Purposes: The new version depicts the full Zodiac wheel; making it Universal and perpetual since it carries in itself all the blessings and strengths of all the signs of the Zodiac.
You do not need to send precious metals such as gold or silver or any precious stones anymore…
This new design owns the power of:
Venus – Taurus/Libra: (love/money/Arts) and will raise your magnetism and stimulate the attraction between human beings… Especially if the person you are attracted to likes it or touches it. It makes you more magnetic.
Mars – Aries: (Pioneer spirit) If you need courage, drive, energy, and the will to succeed, Mars will be leading you all the way to the top… Makes you very competitive.
Mercury – Gemini/Virgo: (writing/communication) The Messenger of the Gods will give you all the mental power you need to study, teach, communicate and adapt to anything life throws at you… This talisman will accentuate and protect or improve your health. Makes you also faster and more curious.
Sun – Leo: (life/ fame/gold/love/children) The creative life forces of the Sun will attract the benevolent – solar Draconis in your life; where nothing or no one can stop you from reaching all your wishes. This talisman will help produce healthy, successful children and stimulate better connections with kids and siblings… Makes you shine, invest in Gold.
Neptune – Pisces: (Psychic power/creativity/arts/imagination) Neptune Lord of the Seas will speak its power through the forces of your subconscious where magic can and will change your life for the better. Neptune will lead you to more efficient medications and protect you against chemical poisoning/drugs. protect by the water… Makes you more psychic and accentuates good sleep and dreams.
Saturn – Capricorn:(politics/structure/career achievements) This rational Capricorn symbol will help you climb the mountain of success and give you the discipline you need to better your career and life in general… Particularly beneficial for political or investment endeavors… Make you driven to succeed and plan for it.
Uranus – Aquarius: (UFOs/originality/freedom/technology) Uranus' futuristic energy can make the impossible a reality and will attract experiences you could never dream possible. Full protection when you fly anywhere… Makes you unique, and attracts friends and UFOs.
Pluto – Scorpio: (Death/rebirth/investigation/metaphysics) The extraordinary powers of Pluto can bring you back to life into a much more rewarding life. Sensuality and sexual affairs become a new reality… Makes you mysterious and powerful.
The scientific community is oblivious of the cosmic code jurisdictions and the power generated by a tailored talisman, something our clients and readers are uncovering with our cosmic teachings on the cosmic code private website.
DO NOT LET THE 2022 NEGATIVE COSMIC WINDS HURT YOUR FATE!
While our clients can order any talisman of their choice, after investigating their chart we always create the personal talisman that would work best for them.
Thus, if your natal UCI is loaded with Sagittarius (Half-man half-horse) your "Indian spirit," will be stimulated to work in your favor.
What does your sign say?
Go to www.drturi.com and click on your astrological sign at the top of the page to read about your characteristics.
Example: A Sagittarius talisman will bring luck in gaming, protection for your pets, or while traveling to foreign countries or in wild nature. This talisman could also lead you to foreign people's wisdom and stimulate deep metaphysical views while stimulating also more practical scientific studies.
Now, remember, we are not jewelry designers.
You are not after something attractive that only looks good, you are after the DIVINE or all the critical cosmic energy making up your UCI!
You NEED a talisman if bad luck is something you can't get rid of…
This video will tell you more! WATCH!
Our talismans provide love, health, wealth, magnetism, Indian spirit guide, attract UFOs, and our Universal talismans are very powerful.
You may also read "Beyond the secret" and drastically attract a much better future!
You will not get real predictions, real warnings, or real cosmic teachings on UFOs on CTC am, Gaia, Contact in the Desert, or Ancient Aliens! I have also decided to keep track of my predictions for the children of the future who may be interested in earthquake predictions outside of conventional science.
PREVIOUS WINDOWS
My windows always induce earthquakes at or above 6.0 and volcanic eruptions!
Window of October 25, 2022
10/24/22 – 6.3 in South Sandwich Islands
My windows always predispose earthquakes at or above 6.0, yet unless you are a VIP you missed the 10/20/22 October 2022, SOS to the world deadly windows – Posted by Dr. Turi on October 1, 2022, at 9:41 am
Window of 20
Oct 20/22 – 6.7 magnitude earthquake near Punta de Burica, Chiriquí, Panama
Window of Oct 16
Oct 15 /22 – 6.4 mag quake East New Britain, Papua New Guinea
Window of Oct 11
Oct 10/22 – 6.2 in Central Mid Atlantic Ridge
Window of Sept 28 hurricane Ian prediction
9/28/22 – 6.0 in Reykjanes Ridge
9/29/22 – 6.5 in East Of South Sandwich Islands
Window of Sept 24
9/24/22 – 6.1 magnitude earthquake near Ancud, Los Lagos, Chile
9/24/22 – 6.2 magnitude earthquake near Meulaboh, Aceh, Indonesia
Window of Sept 19
9/21/22 – 6.0 magnitude earthquake near Kamtsjatka, Russia
9/19/22 – 7.6 magnitude earthquake near Michoacán, Mexico
9/18/22 – 6.9 magnitude earthquake near Taitung City, Taiwan, Taiwan
9/17/22 – 6.5 magnitude earthquake near Taitung City, Taiwan, Taiwan
Window of sept 14
9/14/22 – 7.0 magnitude earthquake near Isangel, Tafea, Vanuatu
9/10/22 – 7.6 in Kainantu, Eastern Highlands, Papua New Guinea
9 13/22 – 4.4 Santa Rose CA Earthquake Causes Minor Damage
Window of May 22, 2022
5/26/22 M 6.2 – 38 km NE of Lospalos, Timor Leste
5/26/22 M 7.2 earthquake near Azángaro, Puno, Peru
5/23/22 – M 6.0 magnitude earthquake near Katsuura, Chiba, Japan
5/22/22 – M 6.3 – south of the Fiji Islands
5/21/22 – M6.1 near Bungahan, Calabarzon, Philippines
5/19/22 – M 6.9 – mag earthquake Macquarie Island region
Window of March 22, 2022
3/24/22: 6.0 magnitude earthquake near Port-Olry, Sanma, Vanuatu
3/22/22: 6.7 magnitude earthquake near Hualian, Taiwan, Taiwan
Window of February 22, 2022
Mg 6.2 West Sumatra, Indonesia
Mg 6.3 – Balleny Islands region
Window of January 25, 2022
1/28/22: 6.1 magnitude earthquake near Punta de Burica, Chiriquí, Panama
1/28/22: 6.2 magnitude earthquake near Pangai, Ha'apai, Tonga
1/22/22: 6.2 magnitude earthquake near Unalaska, Alaska, United States
1/22/22: 6.0 magnitude earthquake near Sarangani, Davao, Philippines
1/21/22: 6.3 magnitude earthquake near Saiki, Oita, Japan
Window of January 16, 2022
1/16/22: 6.1 magnitude earthquake near Panguna, Bougainville, Papua New Guinea
1/15/22: 6.6 magnitude earthquake near Labuan, Banten, Indonesia
Window of January 12, 2022
1/12/2022:6.6 magnitude earthquake near Unalaska, Alaska, United States
1/11/2022: 6.8 magnitude earthquake near Unalaska, Alaska, United States
Window of November 2021
11/14/21:6.3 magnitude earthquake near Bandar 'Abbās, Hormozgan, Iran
11/14/21:6.0 magnitude earthquake near Bandar 'Abbās, Hormozgan, Iran
11/11/21:6.0 magnitude earthquake near Nabire, Papua, Indonesia
11/11/21: 6.6 magnitude earthquake near Hirara, Okinawa, Japan
6.2 magnitude earthquake near Masachapa, Managua, Nicaragua
Window of September 11th, 2021!
9/8/21: 7.0 in Guerrero, Mexico
9/7/21: 6.0 Pangai, Ha'apai, Tonga
*8/15/21: 6.9 in the South Sandwich Islands
*8/14/21: 7.2 magnitude earthquake near Aquin, Sud, Haiti
*8/14/21: 6.9 magnitude earthquake, Alaska, United States
*8/13/21: 8.1 magnitude earthquake in the South Sandwich Islands
*8/13/21: 6.3 magnitude, South Sandwich Islands
*8/11/21: 7.1 magnitude earthquake Philippines
The fact is; my July 13, SOS to the world deadly window produced a bunch of earthquakes well above 6.0, not a single Geologist could ever anticipate or predict! And my August 12, 2021, YouTube video and my newsletter can only confirm my predictions! Read the facts!
Window of July 30th!
8/3/ 21: 6.1 magnitude earthquake near Port Blair, India Earthquakes?
7/30/21: 6.2 magnitude earthquake near Sullana, Piura, Peru
7/29/21: 6.1 magnitude earthquake near Sand Point, Alaska, United States
7/29/21:8.2 magnitude earthquake near Sand Point, Alaska, United States
7/26/21: 6.2 magnitude earthquake near Luwuk, Central Sulawesi, Indonesia
7/23/21: 6.7 magnitude earthquake near Hukay, Calabarzon, Philippines
7/22/21: 6.7 magnitude earthquake near Punta de Burica, Chiriquí, Panama
7/21/21: 6.0 magnitude earthquake near Lorengau, Manus, Papua New Guinea
Once again –
Terania and I will keep up and post the news, under each specific window so you can build more cosmic consciousness watching and reading the news…
Life does not stop during those deadly cosmic winds, my friend… Just be aware of those deadly windows and either plan outside or simply triple precautions and do not take chances…
Be safe and may God (and the benevolent Draconis) watch over you and those you care about.
Thank you again for your great support and patronage.