04/08/2020
Following five Close Encounters of the Fifth Kind Dr. Turi was led by ET's to uncover the secrets of the cosmic core. Commissioned by the Galactic Federation of Grand Cosmic Order to rekindle humanity Cosmic Consciousness, make astonishing predictions and heal earthlings' body, mind, and soul."
Indeed this lost soul was totally reptilius infected and acted upon those entities' will! But again who's listening, sharing and/or able to assimilate the reality of my cosmic work?
While in my last appearance I gave another undeniable prediction to George about the Australian fires and the loss of millions of animals, maybe its time for all my supporters to act and help me? My prediction of the Coronavirus, my cosmic teachings, my visions and warnings are critical and should be heard by the nation by reaching George directly! george@coasttocoastam.com
But the dramatic news of death does not stop as this US domestic terrorist act friends, Grocery clerk who had kept working to help seniors dies. I also mentioned famous death in my quatrain and Linda Tripp, whistleblower in Lewinsky scandal, died at 70.
Dr. Turi;
Linda Tripp,
was a Sagittarius. Your prediction for
Gemini and Sagittarius in 2020 is accurate!
The British people are also suffering this SOS window but do not trust the news, Boris Johnson spends second night in intensive care fighting coronavirus, he is not OK, far from it. … Sad enough he is not the only one battling for his life! Cuomo: Covid symptoms are 'depressing'
All we can do is pray for all the brave people in the front line and this includes my good friend Cheryl in Brooklyn NY… Please join us with your prayers for without those courageous souls we are all doomed!
Sharing email;
Hi Louis, am I in a
personal negative window
right now, the hospital sent me home today, to isolate myself. Waiting to see if my doctor wants to test me, because I am in and around patients who are positive.
Luv ya, Cheryl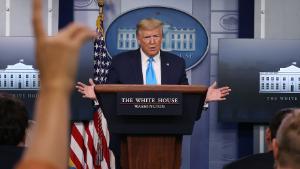 Chaos rocks White House on virus' most tragic day
US marks record for most new coronavirus deaths reported in a single day
The United States' coronavirus death toll reached 12,722 on Tuesday evening, (on my SOS window!) with an increase of 1,736 deaths during the day. That number marks the most deaths recorded in a single day so far.
The chaos and confusion rocking President Donald Trump's administration on the most tragic day yet of the coronavirus pandemic was exceptional even by his own standards. "What we have is a plague, and we're seeing light at the end of the tunnel," the President said, on a day when a record number of Americans succumbed to the wicked respiratory disease.
Early data shows racial disparity in coronavirus deaths
The US Surgeon General says African Americans face a higher risk of coronavirus. Again scientists can only give you rational answers, but Coronavirus is all about a concentration of racist thoughts generated by millions of oblivious people following the lead of its initial creator (President Trump) who's biggest wish has been to build a big, huge POWERFUL wall since he became the President and the most powerful man in the world.
I have explained how he managed to misuse the Supra-conscious creative forces and this phenomenon in this YouTube my video and will do it again today because repetition is a must to build cosmic awareness and learn all about the subtle super-conscious creative force, cursing or blessing humanity at large!
Linda Rocco – Hello Dr. Turi from San Diego. I was happy to hear you talk about the 'other wall' that the President has created to protect us. I heard him talk about it several times in speeches he has given, and I could read between the lines what he was referring to. You are right, our future is the manifestation of our past thoughts. God Bless You Both.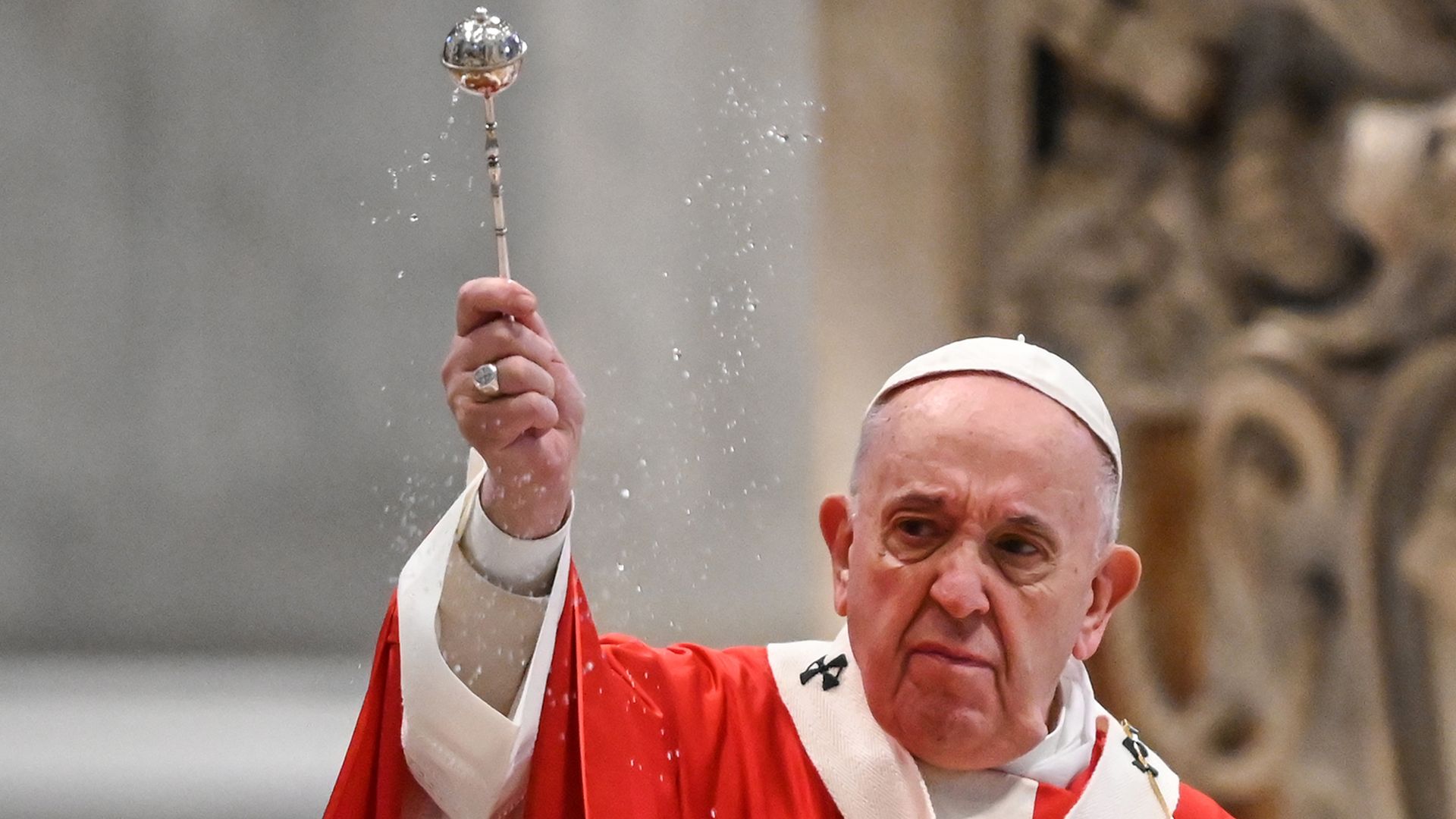 Pope says coronavirus pandemic could be nature's response to climate crisis
In no way could Pope Francis ever imagine he was elected Pope because of his Sagittarius Dragon's tail manipulated by the reptilius to maintain religious fear, worldwide chaos, wars and to curse Italy!
The reptilius created all religions which, in turn, have killed more humans beings than all wars, all diseases and all-natural disasters combined! Indeed you can not stop fear, ignorance and the worldwide reptilius religious infestation.
Pope Francis may be God's link on earth, yet he does not speak God's cosmic language nor does he read the signs. Like any other cosmic unconscious human being he can only use logic to make sense to what God himself has enslaved him and all his children to uncover!
Let's pray for his safety because he, Trump and all souls born in December and June are now a target of the reptilius. Read more here!
Dr. Turi;
Linda Tripp,
was a Sagittarius. Your prediction for
Gemini and Sagittarius in 2020 is accurate!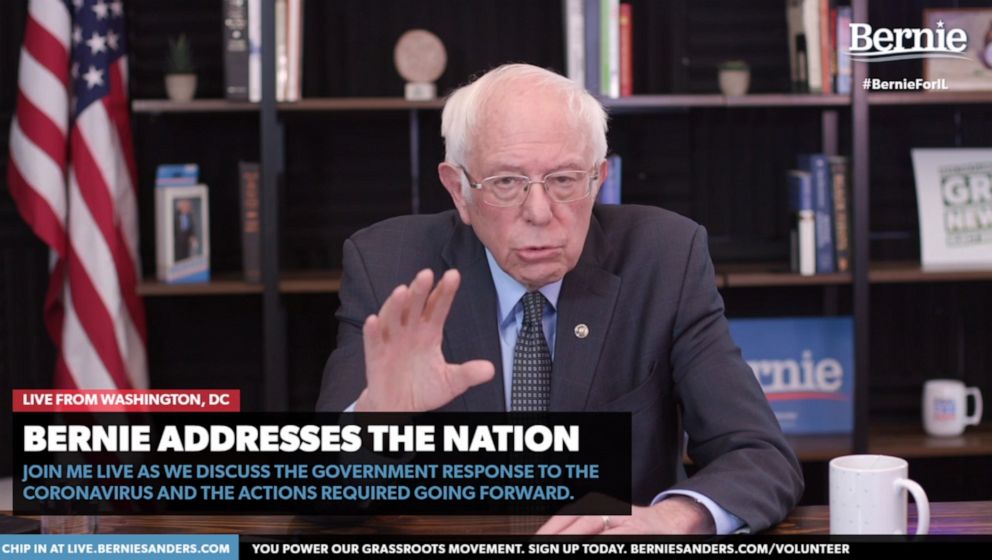 Bernie Sanders drops out of the 2020 race, clearing Joe Biden's path to the Democratic nomination
Sanders made the announcement in a call with his campaign staff, his campaign said. "I wish I could give you better news, but I think you know the truth, and that is that we are now some 300 delegates behind Vice President Biden, and the path toward victory is virtually impossible,"