August 12, 2014
IMPORTANT ANNOUNCEMENT TO THE GENERAL PUBLIC 
I am called the King of spam for offering my pearls of wisdom for free to the public, and this put me in a position of endless attacks by the "Sub- Human" who will never in a million year appreciate nor perceive my total dedication, concern and outstanding FREE service induced by a UFO cosmic legacy  that followed me since age 7.
Instead, envious souls trash me regularly and those people never read nor spent any time checking my claims. 6 Dark Days Ahead NOW Read the full story.
Thus I come to realize this world is lead by an unstoppable evil force and, at nearly 65, I find very hard to keep giving my pearls of wisdom to so many undeserving souls… But there are also thousands of "silent supporters" in need regenerating their spirits reading my work daily and this makes it difficult for me to stop serving this world unselfishly.
But looking at my Facebook page, it seems many of you openly and frankly show their real support and LIKE  a man that works his ass off everyday to serve them unselfishly!
I keep offering more and more deals only the wise minority can benefit in my "shocking" warning from my latest SOS To The World – Will Isis Rule The World? Pay attention to my predictions and be prepared!
I understand the God fearing lost souls and the atheist born better than themselves and their attacks are meaningless and anticipated. After serving the public since 2000 on the Internet, if I had a dollar for everyone of those acidic remarks, I would enjoy a great retirement in Florida…
But the purpose of this article is to bring the newcomers wondering about my "August SOS To The World"  veracity,  back in time to July 11th, 2014 and read it for themselves!
SOS TO THE WORLD AUGUST 9/10/11 2014 PREDICTIONS 468 posted To Prophecy on Friday Jul 11 2014 
But what is saddening me, my latest post there 'UPDATED – Dr. Turi's Predictions Unfolding Endlessly – Obama Impeachment – August 13, 14, 15 NEXT SOS To The Wold!" received tons of attention but no a  single endorsement… Yes this is the price I have to pay for giving generously to so many selfish souls who would not spend a second to click on "Recommend Contributor."  Yes after working endlessly hours for months I have only 24 endorsements… 
This tell you the type of world you live in, where the majority of people are concerned consuming your mental ingeniousness at NO reward at all… And these young self absorbed souls expect good karma, good luck finding emotional, financial and spiritual stability.
But this is the rough, struggling public expected response and in this pool of human, those who are ready and above the norm intelligently, will be "saved" and all they need is more time before reaching to the cosmic Code, join my Cyber Cosmic University, God cosmic Divinity and enjoy my services…
But they are other people who I helped me greatly in the past (George) and those who will never budge…  Here is a Memo of another article posted to all my VIP's, LinkedIn, Facebook, Twitter, Google and many other popular websites. Furthermore, I am so confident of my gift that on July 7th, 2014 I emailed it DIRECTLY some people in the media!
MEMO from turitrue@gmail.com to Scott Glenn Beck at the Blaze, Mike Broomhead KFYI , DougBurkizer, georgenoory and the world!  
Memo; "Hello my friends and skeptics I decided to offer you a solid sample of my unique work and how a cosmic God speaks to me through the signs. This email has been published to my worldwide audience and posted on all public media. Please pass it on!"
I asked Scott and Glenn Beck at the Blaze to publicize my warnings as to save some lives or prepare the world for shocking news but, as usual not a single answer then or NOW!
Memo –To "The Blaze" 7/11/2014 – Famous French mentalist predict Obama's utmost difficult time in office and serious natural disasters for August 9/10/11 2014. France, Italy, Japan and the US are the target for extraordinary/shocking/explosive news developments. Please make note.
http://www.drturi.com/boehner-why-we-must-now-sue-the-president-prediction-unfolding/
Blessings Dr. Turi
HOW CAN THE WORLD KEEP IGNORING THE OBVIOUS FACTS OF ALL MY DATED PREDICTIONS! WAS THIS DRAMA "SHOCKING" ENOUGH FOR ALL THE SKEPTICS!
THIS HAPPENED DURING MY "SHOCKING" WINDOW HOW MORE PRECISE CAN I BE? – Explosion?
This undated photo provided by the Brown family shows Michael Brown. Michael Brown, 18, was shot and killed in a confrontation with police in the St. Louis suburb of Ferguson, Mo, on Saturday, Aug. 9, 2014. (AP Photo/Brown Family)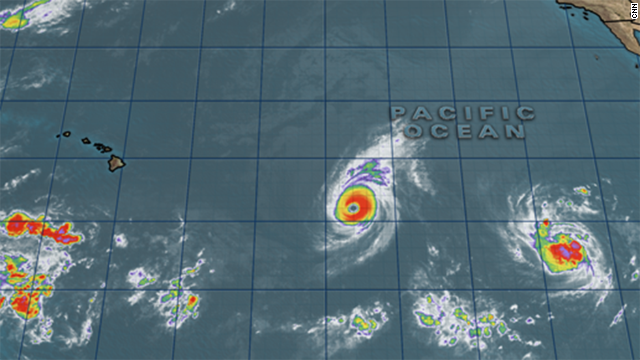 Hawaii Braces for Unprecedented Back-to-Back Hurricanes 
Did any of these men made note as suggested or noticed the double RARE weather system in Hawaii, the shocking death of Robin William ON THE EXACT DATES or any of the major shocking news that took place during August 9/10/11 window?
Or did they to this day ever read the results and check my claims?  Will Isis Rule The World? Pay attention to my predictions and be prepared! and finally grasped the facts?Here is the article sent to them all personally and posted to the world!
Please readers notice the date of July, 6th, 2014!
07/06/2014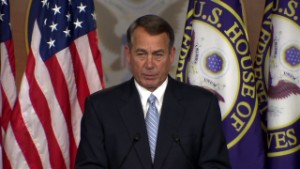 "Too often over the past five years, the President has circumvented the American people and their elected representatives through executive action," House Speaker John Boehner writes.