"For those who know me and the Cosmic Code jurisdictions, no explanation is necessary;  For those who do not, none will ever suffice… If every 8 year old in the world is taught Astropsychology and meditation, we will eliminate ignorance and violence from the world within one generation."  Watch the future!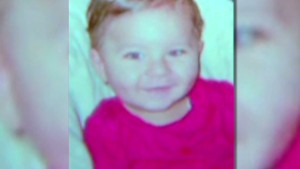 Brunswick, Georgia (CNN) — The fatal shooting of a 13-month-old boy in his stroller marked the second time mother Sherry West lost a son to violence, she said Saturday. Her 18-year-old son was stabbed to death in 2008 in New Jersey, she told CNN. "This is the second child that people have taken from me in a tragic way," West said. "I'm so afraid to have any more babies now. I tried to raise really good kids in a wicked world."
Dear readers:
If you watch this You Tube video many people from all walks of life will give you their "Cosmic Unconscious" views about owning guns, crimes and what's going in this world. But they are all seeing the world through their OWN five limited human senses where the reality of the divine and the Scorpius Draconus deadly  cosmic fluid escape them all…
In the sad case mentioned above a mother lost 2 of her children, its simply re-affirm that endlessly "feeding evil" energetically will bring its fruits in the long run. By this I mean, imagine once you lose a child to violence how scared any mother would be to lose another one, but no one was there to teach this woman NOT to misuse the Supra-conscious in time and space. God will never rationalize with anyone's deepest fears, instead bring it through  "Ask and you shall receive"  energetic  because it works both WAYS, especially knowing the future is nothing else than the reincarnation of the thoughts! This little 4 minutes video speaks volumes of the Supra-conscious inner creative / destructive forces at work and how to stimulate the power in your favor.
My  rare pearls of wisdom are real,  I own them because of my unusual advanced UCI and I am endlessly trying to pass it on to my reading audience… Do not expect a God you know nothing about to hear your prayers and protect you and your family when all you do is; subconsciously feeding EVIL!  Please acknowledge the divine and avoid "channeling" negative forces into your life at all costs because as a human being you are not only made of blood, flesh and bones but you also own a spirit and tremendous psychical forces humanity is slowly uncovering.  In fact in my book "Beyond The Secret" I explained in great details Madame Nieto's misfortune who also lost  her two sons to accidents or her endless fears feeding evil.
Welcome to the year of the comet
ANOTHER Asteroid to fly past Earth is this another Omen? Do you realize how many cosmic events we had last few weeks reader?
THE WORLD LIVE IN FEAR – HUMAN LIVES IN FEAR A PRICE HAS TO BE PAID FOR IGNORANCE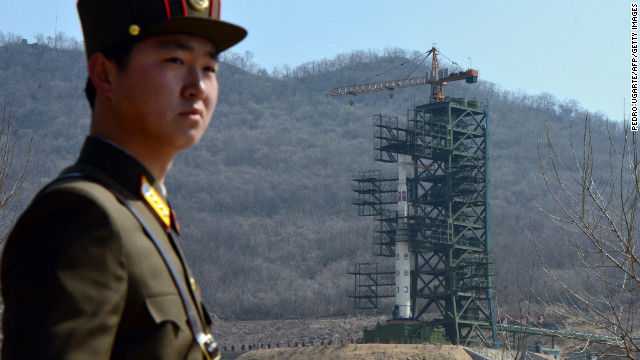 Welcome to the year of the comet 
But what can be done to stop this evil to manifest in our future? The God you know nothing about will NOT rationalize with you when all humanity has to do is to "ask and you shall receive."
You may selfishly pray for the safety of  your and those of your loved ones lives to a God that will never  listen!
"I will talk to you, you won't hear me, I will present myself to you, you won't see me."
God
The only way to save us from our own ignorance to handle such powerful psychical forces is to become aware of them and battle the EVIL of fears and ignorance with prayers for the entire world… You are like ants, like bees part of huge family working for the best outcome for the unit with endless production that allow survival.
Bees or ants do not have to be told to fight to the death to protect their species human are not different but they think they are better or smarter than bees buy cultivating the delicious product.  Their psychical UNIFICATION and dedication is something our  scientific community are forced to acknowledge because it is so obvious but they will never ever grasp the  the inner spiritual mechanics responsible for such behavior… Its all about hormones, smell or something their "educated" non cosmic conscious human brain can only conceive… And this is the result for endlessly distancing themselves from the spirit and the reason for a world gone mad.
Separating and exonerating  themselves from the cosmos physical and spiritual mechanics is refusing the divine and the whole celestial essence God is working with and from. Your educational system is failing you rapidly where all your hopes for survival are within the realm of science  or a God that is NOT listening!
The Pope blame God for being asleep, religious poisoned "Talking Heads" write books on How to raise your spirit to God or pray him if you're pissed at him? All I can say to my readers is God have mercy on all your cosmic unconscious children because I am forced to realize that failing my mission to free humanity from fear and ignorance is also the assurance of a karmic wrath of an unforgiving God. Is this why ALL religions and Prophets of the past are foreseeing humanity's fate as such?
Why should I believe I could change the future of this world with real wisdom, reintroduce God as he really is, re-instate Jesus' initial ministry speaking of  "Our Father in the Heavens" cosmic commandments when my voice is muted or unheard by 99.09% of other human beings?
Children are executing themselves and kill toddlers, mothers are unsafe in the streets, criminals activity murders and suicides are exploding in an alarming rate, cops become killers and those who represent God on earth are clueless… All your political, religious, educational executives and experts alike have not clues of the Scorpius Draconus impact upon themselves and all the people they rule!
All I can do is to watch silently the worst of my predictions coming true because while I don't want to give up the help I need to make a significant impact for the changes to take place is missing…
While billions of donations and taxes are wasted to support religions,  sports, entertainments, ridiculous scientific researches there is Dr. Turi and his dream to start his first Astropsychology school…
My warnings goes unheard  because "For evil to flourish, all that is needed is for good people to do nothing."
– Edmund Burke
LET YOUR CHILDREN ENJOY THE FUTURE
ENJOYING NATURE LOOKING FOR GOLD NUGGETS
BEAUTIFUL DAY IN THE HIGH DESERT MOUNTAINS 
Donate for  OUR common cause readers, donate for the Cosmic code radio show and support Dr. Turi while we can so the children of tomorrow a chance to enjoy a safer more productive life. My goal is for them all to  hear and see God cosmic identity the way my cosmic coders and  students.  I need a much bigger voice, I need you to promote my voice, please join the cosmic code its free and please help me in my mission!
ON THE AIR WITH BOB CHARLES March 24, 2013 from 3pm to 5pm AZ time. 
STAND BY FOR THE ARCHIVED SHOW