August 23, 2013
"For those who know me and the Cosmic Code jurisdictions, no explanation is necessary;  For those who do not, none will ever suffice… If every 8 year old in the world is taught Astropsychology and meditation, we will eliminate ignorance and violence from the world within one generation."  Watch the future!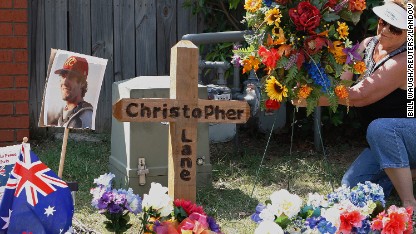 ARE ANIMALS BETTER THAN HUMAN?
I am appalled at the latest shocking news where the Scorpius Draconis pull  turned children into monsters that killed an innocent war veteran. It pains me so much because they escaped Hitler to be killed by the very children they sacrificed for… The millions of souls born to die within the "Baby Wasted Generation" are so hurt and do not know what science has done with their children when they are turning into monsters
Even the police is not safe any-more "Police: Pair planned to kill cops" and both my visions and warnings are becoming more obvious each passing day. In "Sex, Secrets, Murdering Children and Obama" I warned for serious shocking news and explosions "Explosions near mosques kill 27"and I now have to add those deplorable stories in  the memo for my August SOS to the World.
"It's the second time in a week that a seemingly random attack by teenagers has claimed a life"  and NO this type of shocking news do not happen every day readers but the skeptics will still deny the values of my work and my wisdom/handling of the cosmic code jurisdictions.
IS THIS SHOCKING ENOUGH FOR THE SKEPTICS?
Teen bank robber brags on YouTube
I CAN NOT CONTROL MY POWERFUL PLUTONIC UCI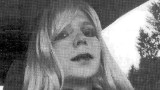 Science and religions have been battling each others since for ever… There is no way for spiritual "faith" to connect with physical facts and this is where the scientist earthy rational personal UCI/matrix can not relate to a more ecclesiastical cosmic make up.  But the difference is that, the older soul is born spiritually sensitive and prone to ask for more spiritual cosmic fluid.
Trying to prove there is nothing to see in an already dark sceptic world should not be that difficult for any young souls but "Ask and you shall receive"  does not work for the skeptics because they are spiritually "immature" or worse cursed and prohibited from any and all forms of spiritual endeavours. Indeed we need human being logical enough to become into engineers to build reliable gearboxes and solid bridges.  But we also need souls tuned to the divine, creativity and artistic endeavours and some like Dr. Turi are real, others born Neptunians.
When one young soul pretend to be right and shuts down someone else refined spiritual gift  it shows not only ignorance but an egotistical immaturity and knowing my unarguable track of well documented predictions James Randi and staff are really scared to deal with me.  They will make sure to either ignore me or try to make it impossible for me to prove my claim of a God's cosmic divinity. And the fact is; they already lost the million dollar challenge and they know it.
As usual there is only for reliable source of "predictions" or high probability windows for man made and/or natural disasters thus here is the next dates offered publicly for you (and Randi) to check on my predictive gift.
Once more, realize that I am not a psychic and I use a modified software and would the scientific or sceptic community   investigate my work instead of assuming I am another Mrs. Cleo. For it is your karmic work to upgrade to a more sensitive, productive respectable intelligent  cosmic conscious human being.  Be curious, do not assume, don't let religious fears or your over rational UCI stop you benefiting from my rare but very real cosmic wisdom.
Become the fast, curious, fluid air element, transcending into a courageous matador fighting a stubborn slow earthy bull in the arena of life. Because life is a constant process of changes even the skeptics can not deny…
Again those are "WINDOWS OF HIGH PROBABILITY" calculated with my software warning you of what the future has in store for humanity.  I am offering only one date for the cosmic energy to intensify to its maximum destructive  power. This cosmic energy will affect all cosmic unconscious human robots personal matrix interacting with the Universal Cosmic matrix. Thus man made or natural disasters will colour the news 48 hours centring the given dates.  Its all depicted in the Nostradamus 16th century Divine Astrology methodology with my quatrains and obvious keywords.  Be warned, be safe and be prepared because  the future has and will always be my utmost faithful witness…
SOS To The World Predictions For September 2013
September 2
Nature To Strike Hard
New Horizons Following Tragedy
Much to Fall Nothing Made To Last
Tears Pain Death A new Life For Many
KEYWORDS
Beginning / Ending of Important Portion of Life / Forced Relocation / Destructive weather / A new Planned and / or Unplanned Life For Many.
September 11
Hidden secrets sex, money come to light
Raw power challenges police deadly villains
Ugly face of death drama horror surface
Nature, man's religion bloody folly reign
KEYWORDS 
Famous Death / Dramatic News / Police / FBI / CIA / Mob / Secrets / Scandals / Wake Up Call / Terrorism / Finances / Sex / Serial Killers / Death News.
September  16  –  29
Entrails Upset Spit Above
Red Fire Wind  Water To Dance
Stars Command Shock Science
Calm Deception To Strike
KEYWORDS
Cosmos News / Nukes / Weird news / Freak / Surprises / Explosions / Shocking / Stunning / Incredible / lightning / Unusual Humanitarianism / Discovery / Science / Earthquakes (always above 6.0) / Volcanoes / Tornadoes / NASA / Aeronautics / Technology / Television / UFO.
Roxy Lopez and Dr. Turi on "The truth Denied Radio" August 23rd 8 to 10 pm EST –  Divulging All About the Secrets of the Matrix – If you have any question please email Roxy at info@thetruthdenied.com
DO NOT MISS THIS SHOW!
UFO AND THE MATRIX ON PLANET X

I NEED YOUR FINANCIAL HELP URGENTLY SO I CAN SAVE YOUR CHILDREN FROM THE CURRENT CONTROLLING EDUCATIONAL MATRIX!
DONATE NOW! OR SHOW YOUR SUPPORT BY BECOMING A VIP TO THE COSMIC CODE. 
 JOIN MY CAUSE FREE YOUR SPIRIT FROM THE MATRIX!
Blessings to all
Dr. Turi