(CNN) Israel's Beresheet, the first privately-funded mission to the moon, has crashed. "We made it all the way to the moon. This is a great accomplishment. We are the seventh country to make it all the way to the moon."
The $100 million
spacecraft, built by SpaceIL and Israel Aerospace Industries, lost communications with the control room in Israel during the landing sequence. As program managers who had been watching the mission in real time tried to re-establish communications, they also dealt with issues in the spacecraft's main engine.
Imagine what I could have done for humanity with 100 million bucks, yet be sure this number is not accurate because the truth to what the real amount is and was "wasted" can not be displayed! Imagine how many trees could have been planted, or rivers lakes and landfills cleaning could have been done to help for Mother Earth with this money! And again what do you really get with all those missions on the Moon? Nothing at all, only the pride of all scientists who participated in this "mission" is what they were after!
Humanity has yet to learn all about the secret of the Moon and all about the spirit of the cosmos and stop wasting so much resources to support those privileged select scientists who feel they are too smart to work hard like we all do! Building robots is so much more fun especially with your donations or your wasted tax dollar!
How many billions NASA has already wasted on the Moon or Mars missions readers, don't you think this money could have been used more productively to help all young destitute mothers or the millions of homeless people in need of real help on earth? Indeed helping humanity first is not part of the reptilius agenda who have infected all of those greedy people and their corporations…
I love science and the marvelous technological benefits offered to humans but when those infected scientists waste such large fortune on those missions instead of helping humans its not right! Live the Moon and Mars alone, there is NOTHING for humans on those celestial bodies but a strategic position for future star wars!
Learning all about the secrets of the soul of the cosmos will eliminate fear and will bring understanding, love, respect and peace upon earth for us all…
Sharing email! This is a follow up of an interpretation dream a CTC listener had and was fully explained in "Earthquakes, Black Holes and ET's Agenda!" My answer is in the video posted above!
From ///////////;
Oh my, Dr. Turi. You were so right on. First, thank you so much for directing a response to me so quickly.
One correction though is I don't think I dreamed those snakes. I was always awake when I would see them flying around in the darkness or swarming on the floor. And as far as being a white which or priestess, you got that one right too.
I always felt I was a witch or a wizard in another life. I have a huge glass cabinet which is filled with WIZARD figurines and sculptures I have collected over the years, but I always made sure that there were NO SNAKES in the artist's creation. No snakes allowed.
That other stuff you said about me and interactions with people sounded spot on too. Sooo now what can I do about that? How can I shed that snake skin? I want to be a better person, but I know I'm tough. I'll start listening to your videos, but can I also sign up for some personal guidance appointments to get clarity and release from the hold of the Reptilians?
Please Tell me how much your consultations cost. What's the price of freedom?

I did a consultation with John Hogue and all he said was I need to start meditating.

But I loathe silence because I have tinnitus so it's hard to sit still quietly. If you have some other suggestions, I would love to know them.
On a personal note, I used to attend your lectures each year in November at the conferences of Chet and Kalista Snow in Tucson. But then he got prostate cancer and they had to stop them. When he recovered I didn't go anymore because I was afraid of all the illegals crossing the border into Arizona and felt it was no longer safe to go there. But I do remember you from those days and you look the same. You haven't aged a bit. God Bless you.
//////////////
DT rebuttal: Funny how people fear from what they hear from unconscious "talking Heads" can negatively affect their lives and judgement! I have been to Mexico more than 10 times, days at the time and all I had was great experiences and made new Mexican friends… Knowing all about your PDD and UDD is all you need to make a trip safe and worthwhile… US citizens are more at risk in the US thyan Mexico, mostly because guns are illegal!
New bonus gift for registering for the Cruise!
Use Special Offer Code "TURISTAR7″
Invitation to join us on amazing UFO Cruise in October 2019
I plotted the "unusual/shocking" Uranic winds of those future days and with such electrifying "New Age" group of people brought together under such futuristic cosmic winds inside and above the ship, I can only assure you an exceptional experience you will never forget!
Act today, doing so mean you will get the price break of $200 until October 9th in my personal cabin where I will take good care of your body, mind and soul!
www.ufocruise.com
760-230-5624
adele@legendaryworld.com

While I am offering a very large discount on various services on that cruise, I added the option to chose between a 3 months FREE VIP subscription or my 2019 Nostradamus Personal and Universal Predictions to the next few people who will join me.
This deal apply to those who already signed up under my name, so please email
Teraniapromodir@gmail.com
right away with the special code
"TURISTAR7."
Once I acknowledged, you will receive your gift. Then IMPORTANT! print the email response with "TURISTAR7." and present it to me on the ship so I can take good care of you privately! Pay attention to all the details provided below as your dated email will also be used for you to gain more discount.
I truly want to prove and share Draco's truly remarkable healing powers and his magnificent channeling will astound you when facing me and my astro-tarot table. The teachings of the specific universal laws that apply to you personally including the predictions MUST be recorded! So be prepared before our meeting, charge your cellphone!
We will talk about natural health and other diseases that are coming from an emotional, painful "blockage" messing up the human atomic structure and open the door to many infectious organism. Cancer is primarily induced either genetically or through serious and continuous depressions. God spared my life so I can now help you to avoid contracting any diseases…
Reaching and making a good use of your own Super-conscious in time and space is extremely difficult, yet if you trust my expertise and my cosmic wisdom, the formidable results upon your future, your body, mind and soul will be remarkable.
If you suffer serious ailments, feel depressed or lost faith in your and the future, after the hypnotic light trance regression, you will be totally "cleansed" psychically and your etheric fluid will be perfectly re-aligned! You will then be ready for the healing physical part. I will bring my tools, and I will take care of you in the privacy of my cabin.
I wish I could truly emphasize or remotely explain the benefit and the power of Draco working through me but again, its me to know and you to find out! Note a full body healing cleansing price will be assigned depending on your needs and time spent working with you! See more info on how to proceed to reserve your spot below.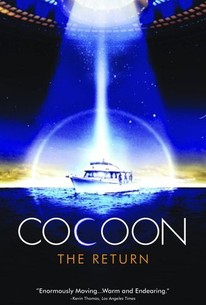 I am not sure if you recall the movie "Cocoon" but in all creative minds, stimulated by the benevolent Draconis, there is always a bit of truth, even if you can not realize or accept it just yet! I am a "Soul Doctor"a natural healer, the tips to hold on to youth happiness, creativity and vitality can not be shared publicly, only in the privacy of my magical world!
Remember my top Live Skype service cost $700 and you can have and enjoy Draco's power and I for as long as needed in my cabin for only $200. The price will double as of October 9th and for the remaining of the cruise, thus I can only and strongly recommend you to book early and reserve your spot by emailing teraniapromodir@gmail.com to confirm and pay for your spot for the special full body healing cleansing.
I may get very busy on the ship, thus only those who have reservation and paid for it will be taken care of first!
Once again, take the time to assimilate my cosmic work, read the current news in Special George Noory Dr. Turi Predictions on Coast To Coast am and from there, dig deeper into your own life and realize how the stars (or the reptilius) touched your personal life!
In our case, being cosmic conscious, nothing escape our "Eagle Eye" and all we can do is keep servicing you with supreme cosmic wisdom. Check my upcoming radio shows, mark your calendar or listen to older ones !
Join me in Las Vegas April 19, 20, 21
As you all know I suffered a bad fall a few months ago and while my hip and back are still messing me up badly, I will do all I can not to cancel my engagement like I did with the one in Los Angeles last month. I was much too much in pain to even stand for long, with the help of "forced" medications, I should be able to attend the one in Vegas.
Support my cosmic mission to expose the reptilius agenda working through so many UNCONSCIOUS political, conspiracy and religious leaders… Sharing the truth that will set you FREE from spiritual degeneration and the reptilius!
March 28th, 2019 Special George Noory Dr. Turi Predictions on Coast To Coast am
Question? Help? 602- 265-7667