07/30/2013
"There are specific Universal Laws designed by God – Consciousness – is the awareness of a divine cosmic  power and use it wisely to build emotional, financial and spiritual stability!" Read the future –  Watch the future!
 If you are a VIP those files are now ready for your eyes – If you are not a VIP you are missing a lot, join now! Thank you for your trust in my work readers.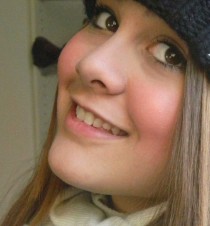 Online bullying ends in suicide
 Ben Wedeman reports on the sad case of a young Italian girl who committed suicide after being bullied online.
Now, what about: Remembering "Kidd"…
Before reading my wife let me do a quick analysis on his UCI… Kidd was born August 22, 1959, like all Leo he was born to build a stage and shine with/for the children. Sad enough he was born like Michaek Jackson and Bruce Lee with a Dragon's Tail  (negative) in Aries (the head/mind/brain) and suffered aneurism.  Medical science teaches that; an aneurysm is an abnormal widening or ballooning of a portion of an artery due to weakness in the wall of the blood vessel.
In the medical aspect of my work I teach my Astropsychology students that the location of the natal or hidden dragon in Aries, while in the mother womb, weakens the building process of the tiny veins ramification in the brain that brings blood and oxygen supply. The fact is Kiid died during a waning moon and during one of his negative "cosmic rhythms."   Chances are he was ingesting some medications to sleep (he was born a Dual) and the  side effects got to this heart and brain. Yes and my work is only pseudo-science readers…  May God bless his soul, the children will miss him…
By: Terania
I am also glad to have my good memories of those I loved so much who have left this life. I feel particularly blessed that every now and then those reflections rise to the TOP in a flash – which is a reaction to that something I might take notice to, give ears to or just take to heart.
They call to my mind…"Hey STOP for a just a minute and summon to mind those persons whom I love that are no longer here in the material form with me." Even those whom I didn't know within my general circle of friends but I just knew they were good people and of course you can't help not to think about our law enforcement / military / teachers / kids / those elder…all the humanitarian force.
Do you ever have moment off the TOP of your head and specific things remembered of people you love who that have passed on? Do you ever take a brief time period to stop and remember them when you do have these thoughts from the past? Please remember that memories of loved ones who have stopped living on this plane are still life. They are those memories that live within us. They still do have a "spirit of being" as long as we know them by our heart.
I take the time to remember David Peter Cradick (August 22, 1959 – July 27, 2013) an American radio host and television personality, known as Kidd Kraddick.
His nationally-syndicated morning radio show, Kidd Kraddick in the Morning based near my hometown in Irving, Texas. I listened to him and the whole crew every single morning for years, as I felt close to the whole bunch because they were such an inspiration to my day in many ways.
Always full of great personal charm and spirit with vigor.
What are they going to do now? Who else will be as full of life to carry on that kinda show and get people up and going in the mornings? Other notoriety's should try to be more like he was… At least we do.
I did once have the short honor of speaking with Kidd on the phone and saw the team live at a mall event a long time ago. The show, which survived through many cast transitions but the two other lasting-running great cast members were that of Kellie Rasberry and Big Al Mack.
 I just heard from my family he passed away two days ago during a charity golf event in his birth town of New Orleans, LA on this past Saturday, July 27th…Oddly enough, this was only a few days after he had just played out his role of his "deathbed confessions"… The coroners physical explanation was that  he died of an aneurysm and later changed it to cardiac disease.
But right now we do know for sure, that he did die doing what was most precious to him.
"Kidd devoted his life to making people smile every morning, and for 21 years his foundation has been dedicated to bringing joy to thousands of chronically and terminally ill children."
"He died doing what he loved, and his final day was spent selflessly focused on those special children that meant the world to him."
I cried and cried because now it feels that where I grew up seems like it won't be quite the same without him along with a few others I knew too. But I thank god for the ability to hold in my mind the times of such enlightening importance.
May God Bless Your Soul "Kidd"…Gone but Not Forgotten
Click Here For a Better Idea of Kidd…
Blessings,
*Mrs. T*
  What Does Time Mean For You? 
Read quietly then send it back on its journey
To realize The value of a sister/brother: Ask someone Who doesn't have one.

To realize The value of ten years: Ask a newly Divorced couple.

To realize The value of four years: Ask a graduate.

To realize The value of one year: Ask a student whoHas failed a final exam.

To realize The value of nine months: Ask a mother who gave birth to a stillborn.

To realize The value of one month: Ask a mother Who has given birth to A premature baby.

To realize The value of one week: Ask an editor of a weekly newspaper.

To realize The value of one minute: Ask a person Who has missed the train, bus or plane.

To realize The value of one second: Ask a person who has survived an accident.

To realize what cancer is all about and what it means to face your mortality ask  Dr. Turi 

To realize what my wisdom and cosmic teachings is all about and were to stop ask yourself  how important I really am in your life because at 63 I am tired of ignorance and stupidity! 

Time waits for no one. Treasure every moment you have. You will treasure it even more when you can share it with someone special.

To realize the value of a friend a mentor or a family member:
LOSE ONE.
The origin of this letter is unknown but  it brings blessings to everyone who passes it on.
Remember….
Hold on tight to the ones you love!
Do not keep this ,send it to friends & family to whom you wish good fortune. And don't forget Dr. Turi who sent it to you!
 "A life without knowledge of the stars' plan is contrary to all law and order" Nostradamus
   HELPING DR. TURI IS HELPING HUMANITY CHILDREN
"All I have asked for is a fair scientific investigation of my work for the sole purpose of promoting man cosmic consciousness, saving time, money and the lives of many people"       – Dr. Turi
God And The Magic That is Us – The Declaration of Divine Cosmic Consciousness
Blessings to all my readers world wide.
Dr. Turi