March 4, 2019
"The future has and will always be my utmost reliable witness – There is only a very fine hair between divine cosmic information and pure imagination!" Dr. Turi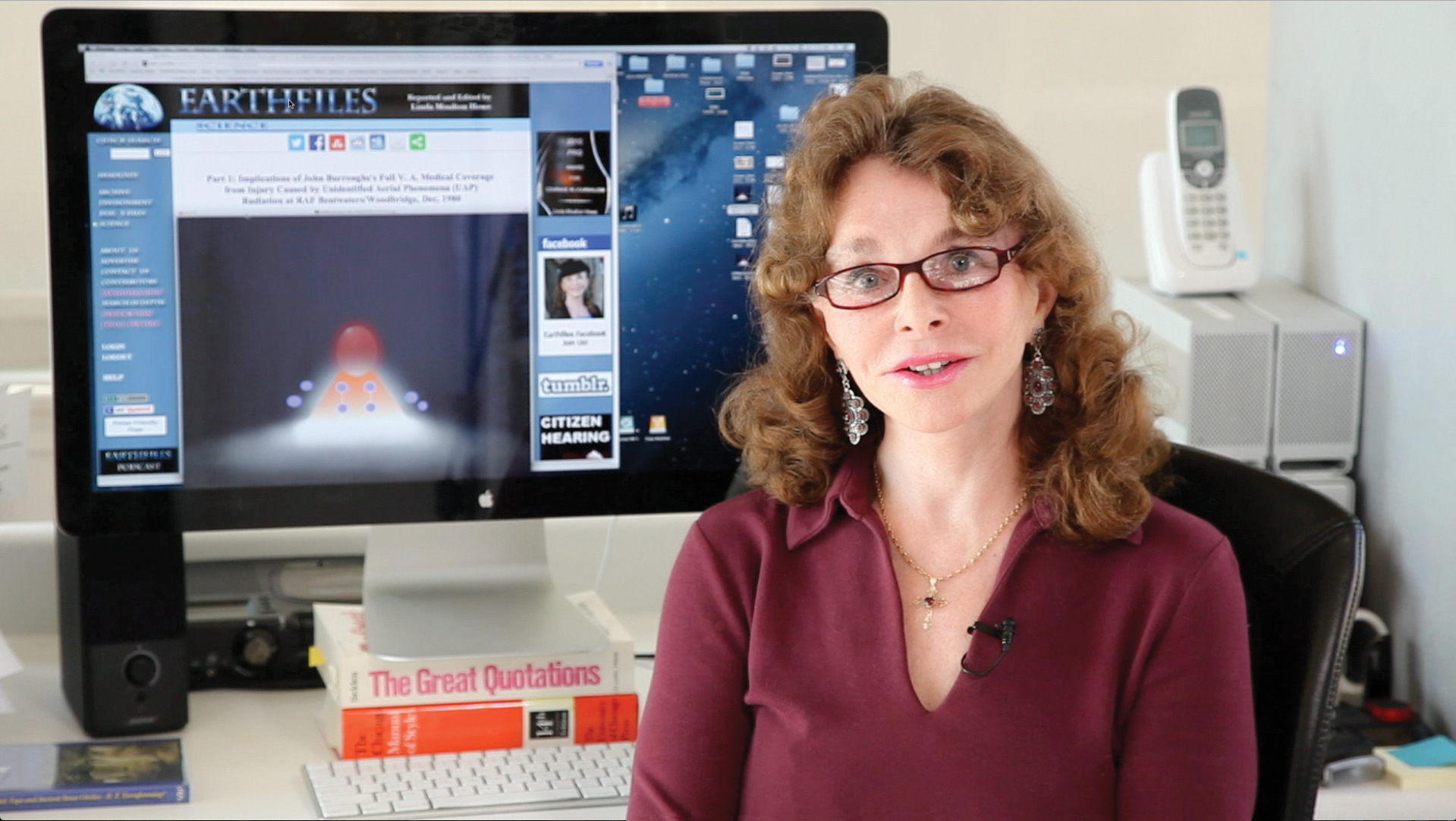 "Linda Moulton Howe The Moon is an Intelligent Machine That See's EVERYTHING!"
Linda Moulton Howe Announcement
More on the cosmic reasons to why Linda's left Coast To Coast and George Noory below!
Dear readers;
Tonight March 28th, 2019 I will be on Coast To Coast am radio offering George Noory a sets of five dates and accompanying keywords for what I am expecting in the weeks to come! In that respect, and in order to prove my UFO's predictive legacy to the world, you will have to come back each time, so I can offer you with the proof of my claims! Once this SOS to the world Deadly Window is over, I will bring up the next one until I reach the very last one set for April 20th, 2019!
Note: I am the only living Astrophile offering the world a well documented, dated set of my visions using Nostradamus' 16th century Divine Astrology methodology. My pilot reality television show "Dr. Turi Soul of the Cosmos" is in the works and a live link will be offered to the public in time! I can only assure you, the comments and dumbfounded faces of all the people I read in the street of Beverley Hills will certainly prove to you not only that; Astrology is a reliable, trustworthy science but also the reality of my gift!
March 3rd, 29th and April 27th – Key words: SHOCKING NEWS!
April 12th Key words: BEGINNING/ENDING!
March 23rd, April 20th Key words: DEATH and DRAMA!
BE MY GUEST SEE MY UNDENIABLE UFO'S PREDICTIVE LEGACY AT WORK!
Dr. Turi SOS TO THE WORLD DEADLY WINDOWS INTRODUCTION VIDEO
March 29th and April 27th – Key words is SHOCKING NEWS! Expect earthquakes above 6.0 that could produce a tsunami, a volcanic eruption and "cosmic news!" This SOS to the world deadly window produced the predicted 911 attacks on the twin towers in N.Y.
Check what type of news to expect in this article!
Posted by Dr. Turi on February 28, 2019 at 11:49am in Cosmic Coders Only
March 29th / April 27th (48 hours centering the dates)
Entrails Upset Spit Above
Red Fire Wind Water To Dance
Stars Command Shock Science
Calm Deception To Strike
KEYWORDS
Japan / Asia / France / Cosmic News / NASA / Space News / Nukes / Weird news / Freak / Space / Rocket / Surprises / Unexpected / Explosions / Shocking / Stunning / Baffling / Incredible / Lightning / Electricity /Unusual / Humanitarianism / Children / Unrest /Discovery / Invention / Science / Earthquakes (always at or above 6.0) / Volcanoes / Tornadoes / Airports / Aeronautics / Technology / Electricity /Television / UFO's /Cosmic phenomenons.
THE SAME TYPE OF WINDOW WAS IN EFFECT FOR March 28th, 2019 Special George Noory Dr. Turi Predictions on Coast To Coast am
6.0 in Mauritius Reunion
6.2 magnitude earthquake near Santa Elena, Ecuador
6.1 magnitude earthquake near Kimbe, West New Britain, Papua New Guinea
6.2 magnitude earthquake near Ozernovskiy, Kamtsjatka, Russia 6.1 in Ozernovskiy, Kamtsjatka, Russia
CONTINUED in March 28th, 2019 Special George Noory Dr. Turi Predictions on Coast To Coast am
Sen. Harry Reid says exercise device caused career-ending injuries
Shocking? Reptilius
Today's date March 29th was also given in my last two radio shows!
Dr. Turi Chris Everard TFRLive.com 3/17/19
Dr. Turi Dr. J Andy Ilias Radio Live 03/5/19

Entrails Upset Spit Above
Ash spews from Popocatepetl volcano in Mexico – Volcano?
COMEBACK, KEEP UP WITH THOSE UNUSUAL SHOCKING NEWS
The reptilius engage in various abduction purposes by messing up the human genes right from a mother's womb. This explain why some children were born autistic, down syndrome, gay/lesbian etc. and why physical and spiritual abnormalities curses humans from all walks of life and in all parts of the world!
Watch born different video!
Once you join us the upcoming
UFOcruise.com
I intend to FULLY prove the real, immaculate psychical power of Draco to all the people attending my light, safe hypnotic regression trance presentation to all the attendees. The same SHOCKING, Uranic Winds will be in place promising a very unique experience on that ship! Following this deep psychical
"cleansing/upgrade"
the lives of many of those people will change for the best!
Before updating this article, I woke up this morning with a bizarre mark on my hand! I noticed it when I put my watch who stopped working at 4 mn past 5 PM the day before in the afternoon! Indeed they are no accidents, not in my world! It looks like a snake bite, yet I do not recall hurting myself because I spent most of my day sitting at my desk writing like I usually do! I channeled my ET friend, a benevolent Draconis about it and I was chocked by his answer…
I OFFERED THE ANSWER IN THE VIDEO BELOW!
Join my You Tube channel and let me bring forth your cosmic consciousness, explore the cosmic code secrets, the reality involving the moon, discuss David Icke, Linda Moulton Howe, David Wilcock etc. stars and fate and offer you more dated predictions for the future.
Valerie Townsend "Dr. Louis Turi, I just watched your public talk, this one http://youtu.be/IdY9to93q4U (you included the link) the talk where you play the piano at the end. For the past year, I have been selective in those I listen to because I've been led away from speakers that are popular."
But I have noticed recently that the universe is showing me those that need to be heard. You are one. When I watched you speak and heard your very clear message, every sentence you spoke resonated with me. You speak clear truth. I confess I have read some of your articles but just now for the first time, I watched you speak. You mentioned in your talk how people hate you. It's because you speak profound truth and the dark energies do not want people to hear you.
Thank you for never giving up on the unconscious humans, but I know you can't give up either. I chose number ///, by the way when I watched you. You know what I mean by that. When you said that the people that are our leaders, our rulers are so unconscious, I know that but the way you said it, really hit home.
That is why I'm constantly going within my self for knowledge, truth and understanding….because those that have the most influence on the masses are SO UNCONSCIOUS.
Your message teaches us to go within us for truth. That has been what Source has been showing me. This one talk you gave has so many confirmations for me, I'm thrilled. By the way, when you played the piano, I cried. Music is the language of the Source."
Valerie
Before anything, it is very important for me to make sure you understand that; My goal is to help you assimilate cosmic truths and comprehend the delivery of various speakers talking about UFO's, ET's agendas, the moon, the future of humanity etc.
My forte is to EXPOSE the facts using Draco's phenomenal subliminal spiritual input combined with forensic Astrology! In no way should I be sought as an envious egocentric trying to mislead you when I refer to famous UFO's speakers like those mentioned in this article! But the fact remain…
There is only a very fine hair between divine cosmic information and pure imagination! Dr. Turi
When I watched Linda's You Tube video offering a rational, scientific, logical explanation only, I had to step in and open up another can of worm because there is so much more than what the "normal" human mind can handle.
This may explain why I am passionately HATED by many members of the UFO's community, why I have been fired from all major networking popular websites, why Google deleted hundreds of my articles, why LinkedIn removed all my articles, why you will not find me on Wikipedia or on LinkedIn and why I am not allow me to edit or write on my popular "I am Alien" Facebook page!
Indeed many people would rather ignore me and ridicule my cosmic work because I only provide my readers with the undiluted, harsh truth and I am not afraid of anything or anyone!
Google, Facebook, Wikipedia, LinkedIn, Satan's Minions and Dr. Turi
Well it is now solely up to you now to judge the critical information involving my cosmic teachings and the real purpose of questioning some UFO's experts!
No many people would dare challenging popular UFO's researchers, mostly because the reprimands and serious consequences for doing so! Or because there is no enough expertise delegating metaphysical facts pertaining to the moon's PSYCHICAL cosmic subtle purposes!
Its a real good idea for anyone to follow the popular crowd "accepted wisdom" and avoid any form of conflicts! Its always better to agree with other famed researchers heard in a UFO conference, read in a book or watched in a video produced by well read speakers. And agree with it all because it is the normal, diplomatic "thing" to do! But that's not me!
One thing is sure, through Draco's powerful psychical channeling, some UFO's investigators may not be as accurate as they claim to be using their analytical rational, scientific perception of ET's and the "secrets" involving the moon. But Linda's inherited UCI is also quite intuitive!
Their logical expressions explaining comprehendingly such a deep, mystical subtle phenomenon need a different perspectives! Yet, without any form of cosmic consciousness it is simply impossible to desiccate and explain what the moon' spiritual purpose is all about!
Cosmic consciousness is the awareness of a cosmic God speaking his divinity through the signs and use this Divine cosmic wisdom wisely to educate, guide and serve humanity adequately " Dr. Turi.
My "expose" on Linda does not take away her formidable achievements and her keen investigative nature and in no way I would purposely diminish her fabulous intelligence! Linda own my full respect and admiration for all she did investigating UFO's for so many years!
Yet like me, or anyone else, she could be wrong! As far as the moon is concerned, like David Icke and David Wilcock obvious intellectual UFO's findings similarities, their perception of UFO's, ET's and our satellite is far from accurate!
I can only hope my own advanced cosmic teachings involving the "Soul of the Cosmos" will not offend their supporters, but you may find forensic astrology absolutely credible once you assimilate my own revelations involving the moon and ET's agendas and make unarguable predictions.
Rob McConnell:
"I have had the pleasure and privilege of knowing Dr Turi since the early years of The 'X' Zone Radio Show going back to the 90s. He has always been a true, dedicated and professional wanting only to make positive changes in the world that we live in and to his fellow humans. On Wednesday, September 7 from 2 pm – 3 pm Eastern, Dr. Turi was a guest on The 'X' Zone Radio Show which I am the creator, host and executive producer when he accurately predicted the earthquake that hit Vancouver and The Islands in British Columbia, Canada on Friday, September 9, 2011. You can listen to our interview and judge for yourself!
When Dr Louis Turi speaks, people should pay attention! It is without hesitation and great pleasure that I fully endorse and recommend Dr. Louis Turi." September 11, 2011 1st Rob McConnell, Host & Executive Producer, The 'X' Zone Radio / TV Show worked directly with Dr at Startheme Co.
"Dr. Turi is a man of high integrity and an astrologer who means business and doesn't BS around. He is detailed, accurate, and a wonderful keynote speaker to listen to. He is gifted beyond measure and understands the inner-weavings of the fabric of the Universe." April 12, 2011 "Because they are seeing, they see not; and hearing, they hear not; neither do they understand the voice of heaven." – Matthew 13.13
First and foremost, you can only relate to people because of your education, your experiences, your intelligence and most of all, your natal karmic UCI! We are also, prone to suffer a form of "conditioning" by popular UFO' speakers who reach thousands of people regularly through their You Tube videos tutoring!
I decided to do the same on my own YOU-TUBE CHANNEL as to reach and challenge more people about the moon, UFO's, ET's and their critical purposes above in the heavens…
I always say that "all roads leads to Rome" No one has the ultimate truth and everyone of us own a piece of the grandiose scheme of the mystery of life on earth! Indeed a cosmic God has enslaved everyone of us to search for the golden keys to what it means to be human… The idea is to be more curious and keep an open mind because I have learned a lot in doing so!
I can only hope my information about the moon's, the ET's legacy imposed upon humanity will add to many people UFO's personal repertoire of wisdom. And this includes other popular UFO's investigators landing on this cosmic code newsletter.
So, when someone like me challenges you to bypass a trusted teacher, someone you followed for years, you may find this new mental gymnastic quite offensive and in some cases, impossible to accept! But I can only try because, it is for me to know and you to find out!
I have been asked to check on the stars of Linda Moulton Howe by a student of mine and expose her cosmic nature publicly. Something I did as a forensic Divine Astrologer with hundreds of other people since 1991 when I first started my career!
Knowing I will be on the same ship for a week talking about UFO's channeling my inner Draco, I will have to be very cautious not to offend anyone!
Knowing the undiluted truth never intended to please anyone, this will be a serious, sensitive delivery task and I would never discuss nor mention names or offend any of popular UFO' speakers in public or in this upcoming cruise!
We will discuss more of Linda's critical thinking and her findings about ET's agenda and her understanding of the moon later on in this article!
On Thursday 28th, 2019 I will be on George Noory Coast to Coast am radio show offering more of my visions for the future and give new information on TWO very specific groups of ET's; the benevolent Draconis and the nefarious Reptilius!
Where to tune in to listen to Dr. Turi on Coast to Coast am with George Noory
George Noory and Dr. Turi on Coast To Coast AM March 28th 2019
Prophecy & the Cosmic Code with Dr. Louis Turi – Feedback
The purpose is in the stars!
George, Tom and I have been talking to each others for years and I can only thanks them (and Art Bell – RIP) to help launch my fruitful career back in 1995. Sad enough I also predicted Art's passing via suicide and this fact brought a lot of animosity from his emotional mass of supporters who could not desiccate, assimilate or even accept my predictive, perceptive talent!
Indeed the gift I own can also turn into a vicious curse when unconscious vexed people can not apply critical thinking because their powerful emotions blur their judgement! First and foremost, never, EVER assume anything about me or anyone else without doing some research…
Here are some facts about my UFO's predictive legacy!
My first show on Coast to Coast was with Art Bell in 1995 where I made my very first, two predictions "Be ready for a religious war in the US" and "President Clinton will be reelected!" to over 15 millions people listening to us on 500 radio stations…
Those predictions came to pass and were made years ahead of the US invasion of Iraq and when no one yet, heard of 911, the name of Osama Bin Laden and when the religious fanatic group ISIS (and their caliphate) was not yet born! I was well ahead of time and right all along…
My vision also lead to make another predictions published July 2000 that made international news!
Dr. Turi 911 famous prediction!
FBI visited Dr. Turi again, following Paris Terrorists Attack Prediction
My well documented record of predictions speak of a cosmic gift reinforced on June 12, 2012 during a solar eclipse when an entity named Draco, entered my body, mind and soul! Since that day my cosmic wisdom and predictions began to attract the attention to both believers and hard core non believers trying hard to dismiss the obvious!
A Powerful Message To The World
Considering issues of Cosmic Consciousness and visualization – Positive Future = Positive Timeline + Unity Consciousness – "The future is nothing else than the reincarnation of the thought" Dr. Louis Turi
Hurricane Katrina Predicted on Coast to Coast am
THE SOS TO THE WORLD DEADLY WINDOW OF AUG 29/30 WAS GIVEN ON COAST TO COAST ON JUNE 15/2005 –
I am sad because my cosmic work is not yet understood or appreciated like it should, in the process people die because science does not offer advanced warnings! One thing I know is that: the reptilius can not stop the light, or the benevolent Draconis protecting me and opening many more doors in the future so I can finally fulfill my mission. That is; to bring forth your own cosmic consciousness and free humanity from the reptilius's overwhelming psychical oppression.
Doing so, you become a valuable progressive, positive and critical asset to the Draconis "The Gardeners of This World." And finally remove those terrible entities from our solar system while promoting cosmic education, love, respect and peace upon our planet! Then it will be a much better place for an endless chain of reincarnating souls to create a world you could only dream of…
All UFO's speakers' repertoire of wisdom is priceless and worth listening to! Yet you are the only one who must decide if a person uses imagination or if he or she is blessed with real INCREDIBLE UFO's experiences and can offer legitimate information, true healing and true cosmic wisdom…
Let's start with the predictions, dates, quatrains and keywords used to offer you all future dramatic events I foresee, so mark your calendar and be prepared for an incredible show that will make you think like you never did before!
BE MY GUEST SEE MY UNDENIABLE UFO'S PREDICTIVE LEGACY AT WORK!
Dr. Turi SOS TO THE WORLD DEADLY WINDOWS INTRODUCTION VIDEO
April 12, Key word is BEGINNING/ENDING of important phases of life at a universal and personal level because of natural disasters forcing thousands of people to relocate… I lost my dear mom during one of this window last February and David Icke was banned from Australia!
Check what type of news to expect in this article
April 12 (48 hrs centering the dates)
Nature Men To Strike Hard
New Horizons Following Tragedy
Much to Fall Nothing Made To Last
Tears Pain Death A new Life For Many
KEYWORDS
America / New Beginning / Ending of War / Real Estate / Families Tragedies / Beginning / Ending of Important Portion of Life / Forced Relocation/ Forced Actions/Destructive Actions/ Weather / A new Planned and / or Unplanned life For Many.
March 28th, 2019 Special George Noory Dr. Turi Predictions on Coast To Coast am
*******
March 23rd, April 20th Key words DEATH and DRAMA! Expect dramatic news about Russia, the FBI, the police and secrets to come to light. The perfect negative cosmic winds used by the reptilius…
Check what type of news to expect in this article
March 23rd, April 20th (48 hrs centering the dates)
Hidden secrets, sex, money come to light
Raw power challenges police deadly villains
Ugly face of death drama horror surface
Nature man's religion bloody folly reign
KEYWORDS
Russia / Famous Death / Dramatic Death News / Police news / Police brutality / FBI / CIA / Secret services / Secrets to light / Mob / Scandals / Terrorism / Cyber attacks / Abduction / Finances / Super wealth / Sex / Porn / Prostitution / Life and death / Serial Killers / Undiluted truth / Nature and Man Made Wake up Call.
March 28th, 2019 Special George Noory Dr. Turi Predictions on Coast To Coast am
Back to Linda Moulton Howe and how she was "designed" by the force (God cosmic Divinity) to perceive HER reality about UFO's and the moon and explain it to others!
Draco's (not to be associated with the Draconian/reptilians) is a benevolent ET I channel and his channeled information are simple incredibly mind boggling even to me! There is much more about Draco I can not divulge yet!
Here are more facts for you readers… The Draconis (the gardeners of this world) progressively influenced the mind of humans living on earth, we are to them are growing precious "seeds" designed to populate far away earth like galaxies they already own and protect!
Galactic Federation Grand Cosmic Order
Draco told me the moon is NOT hollow because our closest satellite could not have enough mass and gravitational forces to orbit the earth! The moon's mass must be significantly condensed to rotate on its axis, and a hollow moon would be much too light to respond to this effect!
Draco told me the moon was "hired" from Jupiter's many moons and was brought to earth's gravitational forces through very sophisticated "considered" by human standards, as nuclear explosions conducted from their humongous mother ships!
Their advanced technology is well pass humans' nuclear and atomic devices but this is the best simplistic way to explain it to you. This explain why Mother Earth which is very close to the moon, only 238,900 miles do not have countless craters like those found on our satellite.
The nefarious reptilius ET's groups are extremely smart, considerably vicious and well above human ingeniousness, they are masters of matters, master mathematicians engineers and extraordinaire scientists that would that would shame human geniuses like Einstein and Tesla!
Those ET's are wondering about various electromagnetic influences emanating from the moon's core (and all other celestial bodies making up our solar system) and those are PSYCHICAL in nature. Those electron-magnetic currents are omnipresent and travel in time and space faster than the speed of light!
The earth and humans are also subject to those currents and like 99.9% of humans, the reptilius are indiscriminately rational! And like the majority of humans (and UFO's researchers) all are unable to deal with higher spiritual vibrational matters.
For now man is stuck on earth and the reptilius are stuck in an endless Universe wondering, like we are, of the reason for their existence. Like the majority of humans on earth, ET's can only rely on rational scientific explanations/investigations/abductions to explore and develop their objectivity and their lost deep spiritual values.
On the other hand, the benevolent Draconis (The Gardeners of this planet,) like my students and I, are all cosmic conscious and have a serious advantage over the reptilius which are doing all in their power to level up with the Draconis psychically.
Let me explain further using simple terms… the nefarious ET's are master of the details the sub-atomic matter (microcosm) while dwelling with an infinite out space (macrocosm) and lost themselves in the process.
They can not directly, like the Draconis do, interact directly telepathically with humans which would make their deadly agenda much easier to accomplish. They can only do so using safe Uranic time zones through countless abductions dissecting the body and mind of their victims. The Draconis are psychically well ahead of the more rational, engineer like reptilius!
This is why down to earth humans (scientifically oriented UFO's speakers) are targeted by those ET's! Those investigators, who are set to discuss ONLY earthy, logical, scientific matters are, like those supremely rational entities, also struggling to assimilate spiritual matters and many turn atheist and reject God! .i.e. "Stephen Hawking left a great scientific legacy," Ecklund said. "I do not think there is life after death, there Is No God.
This is why both the Draconis and the reptilius are looking for my kind who understand God cosmic Divinity and this fact explain why I attracted so many ET's experiences since I was a young child.
So parents out there is your child happen to be born with an advanced, spiritual *UCI, like mine (or my students) he/she is is a preferred target for both the positive and negative ET's!
Man is at the threshold of realizing God Cosmic Divinity, his own Celestial Identity and revolutionizing his Divinity. The accelerating New Age of Aquarius (the quickening Art Bell/RIP) will offer the fact that we, humans are created at the image of God also create our reality! And the ET's are watching very closely for the transition and other dramatic reasons I will offer in time…
Let's talk more about the moon! Those moon's interstellar winds travel through dark matter (where the reptilius always resides) and allow them to manipulate the lunar flux at their advantage to hurt (reptilius) or promote (Draconis) the human affairs.
Both can alter and direct the lunar extreme intensity thus influencing powerful human emotions at will for good or for worse. On a positive side, this moon subtle phenomenon regiment our powerful emotions and trigger our basic security principle.
On a negative note those powerful destructive "lunar" emotions are manipulated by the reptilius, intensified and curse the human mind, inducing depressions, panic attacks, dementia destructive emotions leading lost souls to commit horrible crimes against society and/or against themselves.
Combined with powerful destructive emotions, traditional mean of fighting depressions usually involves the use/abuse of legal or illegal drugs and accelerate the process of self destruction leading to an endless chain of suicides. Something the scientific community is still unable to understand or deal with!
Those cosmic winds afflict the rest of the our solar system planets family witch encompass a lot of explanations involving their impregnated psychical load… There are a lot of cosmic information to divulge pertaining to the essence of the cosmos, its constitution, its positive and negative handling from various ET's groups and I hope being able to do offer more secrets to all curious truth seekers in time…
As far as the moon is concerned, her subliminal cosmic vibrations are designed to progressively and positively influence human's emotions and predispose them to build general security for their family.
The moon physical and spiritual "repercussions" are notorious as she cruises the belt of the Zodiac and creates the tides influencing telepathically and dramatically all human affairs. In time of a full moon you may find difficult to put or retrieve a ring or feel ballooned! Join the cosmic code, become a VIP and learn all the secrets of the moon and enjoy my 2019 daily guidance and predictions!
Note also, the moon cycle is 29.5 days or exactly the same as women Menstrual Cycle and there is a definitive "spiritual/emotional/physical connection with the moon and the human body, mind and soul.
The moon is obviously associated with women menstruation and if you find you get your period with the new moon this is known as a White Moon Cycle. The full moon is traditionally associated with ovulation, but some women do get their period on the full moon and this is called a Red Moon Cycle.
A human being born during a waxing or waning moon will own different gifts and their perception to security and life in general will varies drastically.
The moon directly affect the moods of humans and trigger powerful emotions stimulating various reactions in all human affairs on earth! We all know, during a full moon people and emergency services goes berserk! The subconscious response to the moon is also obvious in the human vocabulary, "Moody, Mad, Crabby, Cranky, Loony, Lunatic?"
My "old friend" David Icke was offered all those moon tips through my yearly published "Moon Power" books he received for years for free since I started producing them professionally in 1995. Supported by the reptilius, he used both my UFO's experiences and the moon power to re-invent himself… Times have changed, the Draconis are now on my side! I started investigating the moon through the guidance of my grandma when I was a child. More in this video with William Shatner!
Dr. Turi on William Shatner's TV Show
Discovery Channel – Dr. Turi's Predictions
ET's are fully aware of the "Universal rational mechanics" yet, like all scientists, they still wonders about all the planets influencing the human mind! The reptilius may not understand or refute the Divine "Cosmic God/Force" source but know how to manipulate those cosmic winds to create the chaos, the fear and drama they need to survive in Dark Matter!
The benevolent Draconis on the other hand are fully cosmic conscious are doing just the opposite, for without opposites there would be no possibility for life at all… "The Force at work!"
Stimulated psychically by the Draconis, to represent food and the security principle, the Ancients Sumerian Astrologers carved the crab in clay tablets, because it was seen always eating and reside by the shores which are affected by the daily (twice) tides! Souls born with a strong lunar effect are attracted to professions involving food, real estate, commodities and the nucleus of home…
President Trump's second house of money is located in the sign of Cancer and dictate his career, his aims and his self esteem. Donald Trump President?
Note also America born July 4th 1776 is a cancer country totally ruled by the moon, this is why security, food and the American dream attract millions to this great Cancer (stomach) nation! In fact Americans are prone to obesity because food is plenty, readily available and abused…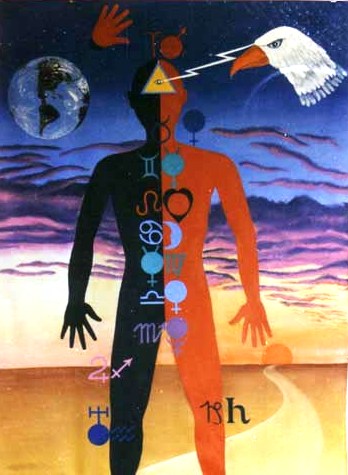 Much more to divulge with Nostradamus' medical aspect of Divine Astrology!
Hippocrates II, was a Greek physician of the Age of Pericles, and is considered the most outstanding figures in the history of medicine.
Interested in my teachings? email me turitrue@gmail.com
"Linda Moulton Howe The Moon is an Intelligent Machine That See's EVERYTHING!"
Dr. Turi The Moon is an Intelligent EMOTIONAL Machine That make humans Feels EVERYTHING!" As dictated by the Draconis who designed our solar system in relationship to the soul of the Cosmos!
There is no ET's bases on planet earth or inside of the moon! Only a rational, scientific cosmic unconscious mind would come to such conclusion! There is a "refueling" stations in the Bermuda triangle but all ET's need a powerful protective Uranic fluid to enter and exit planet earth safely!
The reptilius main base is on planet Pluto which has been "annexed" by those nefarious entities billions of years ago. Much like Putin annexed Ukraine for vital resources or strategic purposes, the Chinese did the same thing with a small island in the South Pacific and tuned it into a powerful Army base!
The reptilius travel in time and space through black holes and investigate various dimensions, they will look and fight for any strategically positioned planets like earth that could supports their agenda and their own existence.
But Blue planet earth is much too beautiful and too full of life to their liking, humans and all forms of life must be eradicated in order to fulfill their own dark agenda. There are sure ways to beat the reptilius and it is at their OWN psychical games! Watch this video for more explanations.
The World's Cosmic Consciousness Is Changing!
Why cold, destitute Pluto as a base you may ask? Because Pluto was "impregnated" by the "Force of evil" with negative, horrific, deadly non describable destructive cosmic winds… Inhabitable for humans but perfect for the reptilius group of ET's in need of potent negativity to exist and survive in the universe.
The force of light involve polarity (positive/negative) and are also blessing the moon and all planets and this also includes Pluto (death) and Saturn *the Great Malefic!
Pluto rules Scorpio, the sign of death, the under world, the mob, ISIS, Evil, Satan, the fallen angels dark world, drama and rebirth and this planet's deadly energy is a very important strategic position for "recharging" their own selves and their ships! Yet Pluto is also under the jurisdiction of "God/Force" and do provide humans with a form of rebirth following tragedy!
The same psychical principle involving Mercury, Venus, Mars, Jupiter, Saturn, Neptune, Uranus and Pluto is also in place, but I can not elaborate too much in God's magnificent cosmic design and all its inhabitants. I can not explain "The Force" right now but will do so in the www.UFOcruise.com
Its all about electrical/magnetism sub-atomic cosmic winds and psychical energy! Remember the reptilius can not survive without human fear, negativity, chaos, drama, death etc. and can only operate from and in Dark Matter.
Man made "robots" visiting Mars, Pluto or any far away planets in the future, can not see ET's activity because the human 5 limited senses is not designed to do so. There are billions of inter-dimensional worlds in the universe and all supports countless life forms but not as you can perceive it as a human being!
The reptilius created all religions and infected thousands of pious souls creating ISIS evil children who regenerate their infected religious Plutonic spirit through endless drama and horrific killings. With over 875 different religions plaguing the world the reptilius knew chaos and religious wars could only results from their seeds. They also made sure to stimulate humans to create a multitude of different languages to add to this humongous chaos…
There are more critical reasons to why the ET's are after humans and mother earth will be divulged when prompted to do so by the Galactic Grand Cosmic Order I was fated to join through five well planned UFO's encounters.
Join us and be ready for the incredible to take place on that ship! Again I can not explain "The Force" right now but will do so in time.
Invitation to join us on amazing UFO Cruise in October 2019
But why Linda, David Wilcock, David Icke and the majority of notorious UFO's speakers are very rational and so logical? They all seem so theoretical and can only rely on science and future technology to explain such a powerful complex ethereal phenomenon…
Once again, one must keep in mind, Travis Walton and I have had direct contact with those beings. And Travis dealt obviously with the nefarious reptilius!
I am sure other famous speakers invited in this cruise also have had contacts like we did, however the question remain, what proof do you have they did? Knowing there is a very fine line between divine cosmic information and pure imagination it is important to have facts available to you!
In my case, if you check the succession of orbs coming from my left then moving closer and closer, then entering my third eye, then my heart, the incontestable physical proof is there because no one can manipulate orbs to get such an incredible result!
A Powerful Message To The World
The "out of this world" type of information you are getting from me channeling Draco will make you think and challenge you to the extreme! Yet some will say they heard my claim before and if so please give me the source so I can share it with the world!
Consequently, the ultimate proof you have from me is; my ET's predictive legacy left from my first abduction in 1957 all the way to June 2017 when Draco' spirit entered and changed my life!
And all you have to do now is to wait for my visions to unfold with the dated predictions offered on George Noory and published in this Cosmic Code newsletter! Meantime you can also check my past and other radio shows where I gave exact dates for earthquakes and tsunamis…
Memo from Age of Truth TV Jan/Feb 2019 predictions: In one of our emails exchanges, I was asked by Age of Truth Producer, Lucas Alexander if my predictions made on Joe Montaldo's radio show came to pass… "Yes" I told him "all came to pass!" We were joined later on by my friend Dr. J radio Live where he once again confirmed my above 6.0 earthquakes and the deadly Asia tsunami predictions made on his own fabulous radio show!"
Who are the Draconis and the Reptilius?
Age of Truth TV March 2nd Predictions
Age of Truth TV February 24th 2019 Predictions
Age of Truth TV February 16th 2019 predictions
More on Linda's UCI legacy!
Linda was born January 20, 1942, under the rational, practical, scientific, down to earth sign of Capricorn! Before anything I strongly suggest you to check her basic natal *UCI and read all about her sign! Then you can proceed with my findings…
Incidentally David Wilcock's dragon's tail is located in the earthy logical Capricorn Sun sign of Linda and this depict why both of them see ET's, the moon and the cosmos through their scientific, rational five limited human senses!
With her Mercury (critical thinking) in the sign of Aquarius (NASA/technology/UFO's/the future of humanity) Linda is very smart… In fact I was born also with Mercury in Aquarius and this is a "Dignified" astrological position for anyone dealing with New Age matters and UFO's.
Holder of knowledge of the dimensions
The spark of all the inventions
Lover of all things in simplicity
Charged with the power of ingenuity
I am AQUARIUS, child of Uranus.
Again like me, Linda was born with Venus (love/creativity) in the cerebral, independent, original sign of Aquarius! Jupiter, luck, growth, traveling is located in her 6th house of work and service to the world offering and endless growth of good fortunes.
Her moon (emotions) is in the dreamer, creative, religious, sensitive, shy sign of Pisces (exactly like Art Bell) and this depict her tremendous fruitful imagination. Sad enough, her moon is also located on her Dragon's Tail and this mean she could become…..
So sorry by respect for Linda I will not elaborate on her physical or mental health… Note, Linda is not on CTC anymore, she left because of her demanding career commitments and the real reason could be $$$$$$$$$.
Thanks to the Dragon entering her sign (Capricorn) forcing her to a full restructure of the personal and business partnerships (Coast To Coast/George Noory) May be she should have consulted me as to anticipate her life's changes or spend the $10 box on my yearly forecast for each signs of the Zodiac?
Nostradamus 2019 Universal and Personal Forecast
Don't start the year without it! Be smart, be wise, be warned!
Order your 2019 Personal & Universal Cosmic Biorhythms Dates
Her positive Head of the Dragon resides in the critical, down to earth, puritanical, details oriented sign of Virgo (The Virgin Mary) and bless her 9th house of Higher learning, teachings, publishing and foreign traveling!
Mother Virgin Mary' Spirit in Sedona Beyond The Matrix Healing
I am currently doing a You Tube series on all signs of the Zodiac check Aries and Pisces short videos, much more is on the way!
Jupiter, (the Lord of Luck) is offering Linda the great opportunity to reach the masses and can not only benefit from teaching foreigners but also benefit from learning from foreigners… I am one of them if she lands on this article…
There is much more to talk about Linda's UCI but this is where I stop, anything else, God will provide!
The fact is; some "young souls" are forbidden access to the archetypal realm of supra-cosmic consciousnesses and all they have is; to delegate life through scientific investigations only! This makes their findings and teachings quite entertaining and offer a lot of room for unanswered questions.
Yet they are still unconscious of their vulnerability to the reptilius who must keep them grounded on earth relying only on scientific investigations… The spirit is not approached nor delegated and God must be kept private or avoided at all costs!
Note also David's Pisces Sun is right on Linda's negative Dragon's tail (like me) and this dictate a natural conflict of interest (video) or a strong dislike due to some karmic past lives residue! This is not too good for him and I, I must say!
There is no doubt as a returning favorite guest of George Noory on Coast to Coast, Linda must have heard about my incredible UFO's experiences over the years, yet she never interviewed me and I don't think she will ever do. Indeed the stars do not lie because my cosmic wisdom is legit and trustworthy! Blame it all on her Pisces Dragon on my Sun Pisces sign and the reptilius… Read more on the karmic negative dragon's tail! Or read the 550 page book dedicated on the subject!
"Show me a reader, I will point out a winner" Dr. Turi
It is important to realize reader, because someone reached a position of authority in any field does not guarantee his teaching are infallible! Tony Robbins, is fame wisdom?
First understand that the reptilius are bad and cosmic unconscious and like the Draconis influenced not only humans but trillions and trillions of life forms and countless worlds in the endlessness of time and space.
ET's never created humans, the God/force did) but indeed they influenced their mind in endless ways for good or for worse. ET's also played a very important part in the creation and destruction of many disappeared civilizations and worlds! ONLY the "Force" deal with life and death, consciousness and the spirit! An ET's are not immortal!
Those beneficial and nefarious groups of extraterrestrials certainly played a very important part of the human evolution since for ever! The reptilius again are the supreme master of physics and supremely advanced in technological science, yet totally lost within the realm of the spirit! So much to say may be I will on George's radio show!
This includes our local solar system that was built from the scratch by the Draconis with a collection of planets either brought together or in existing constellations able to start and support life!
Each solar system is "calibrated" to affect the MIND of its residents through their natal karmic *UCI. Everyone of us own a very specific program imparted by the planets cursing or blessing our birth chart.
Thus nothing start or finish with the mind itself, the human brain is reacting to an outside, very sophisticated cosmic stimuli induced by the Universal Mind. All stimulated by both groups of ET's all responding to the immaculate "God/Force."
The reptilius influenced and destroyed many worlds and many life forms, they are cold, calculated extraordinary smart "engineers!" master of all that mean robotics, artificial intelligence and rational matter! So much to say about it but I can't not now!
Artificial intelligence and robotics applications can only serve humans for outpace explorations and will NEVER, ever replace the human mind potential. In no way a robot, depraved of its own spiritual cosmic design or UCI, will be able on its own to operate independently and intelligently without its natural psychical connection to the Divine "God/force!" It all starts and finish in the brain of non cosmic conscious UFO's speakers and scientists alike who can only assume discussing topics they can not assimilate just yet!
The Cosmic conscious Draconis also use "artificial intelligence" and understand the process of creation, and consciousness involving the Universal Mind interacting with the human mind mind. Yet, their own robotics, (dignified robots) and sophisticated artificial programmed software are much more reliable than those created and used by the less advanced reptilius.
Today' scientists and UFO's researchers are "well read" souls, yet cursed to deal only with the physical manifesto and could never enter the archetypal realm of supra-cosmic consciousness.
And this fact makes it very hard to agree, conceive, write or teach high metaphysics like I do! This does not mean they could never learn about the cosmic code jurisdictions, God Cosmic Divinity and read the signs… Yet I do not see any notorious UFO's speakers I know or will encounter on the ship, becoming a student of mine!
And this fact alone fully explain the complexity of what it means to be human and try to explain such an incredible spiritual phenomenon…
On to the videos now...
JOIN ME AND SHARE WIDELY PLEASE
I am glad to know I am not the only one who can see the truth of what it mean to be born in April in the constellation of Aries and regenerate with investigations, power, secrets, conspiracy and MONEY!
Jesse Ventura, like me can not be fooled by David but he is also reptilius infected! Watch the video and judge for yourself his thoughts about David! Note the day of the taping the cosmic winds were Plutonic right in David's 8th house of money & secrets (to light) and this mean a serious wake up call for him and some…
I wonder if I am the sole human being experiencing serious SURPRISES on this planet when I prepare the world for such incredible shocking cosmic winds, all manipulated for good or for worse by both the nefarious reptilius and the benevolent Draconis… The effects of any of those windows can last a few days readers, so welcome to your own surprise!
Exposing people and offering the undiluted truth is what I do and do well… and this vex a lot of people too and I may pay a heavy price for doing so and may be end up fired from the cruise for "attacking" a famous speaker? I am attacking no one, I am only offering the undiluted truth to those willing and able to digest it!
And no one has or will ever stop me offering you with the UNDILUTED TRUTH!
Meantime I am still seriously limited by Facebook and unable to edit or post in my most busiest FB UFO's page… Thus please, if yo vibrate at the same cosmic wisdom as mine, please SHARE my work! Thank you supporters. I reached my 5000 friends limit a long time ago on this FB page, so help me warn other people.
As far as shocking news are concerned, there is absolutely no way for anyone to deny the set of dates and predictions offered on George Noory and "Age of Truth TV." Once again, there is no refusing to acknowledge my predictions of large earthquakes (and some) performed on a few radio stations last few weeks and on Lucas' program on February 12, 2019!
While my chances of returning to "Age of Truth TV" to confirm my hits (or the essence of my cosmic work) are very remote, the benevolent Draconis are leading the way for me to get a much wider, bigger voice on Coast To Coast am world wide program! Still I want to thanks VERY MUCH Lucas and associates for having me on their wonderful and popular TV show in the first place!
I am glad, for the 3rd time, Dr. J is offering me the option to warn more people for the weeks to come and speak more about karma, death, reincarnation, UFO's etc. Join us and please subscribe to Dr. J You Tube channel!
This radio host is one of the smartest and spiritual host I ever dealt with and can really match up my cosmic wisdom. As a rule radio hosts are very rational, very down to earth and can only ask questions matching the age of their young souls… Dr. J, George Noory, Art Bell (RIP) Lucas and a few others are those old, wise, unique and rare souls well worth listening to!
We are currently working on two more radio shows which will be posted right here soon! Check the dates, quatrains and keywords offered to both George Noory and Dr. J radio shows below.
*******
Join me next October and then, be the judge after listening to all of us!
Invitation to join us on amazing UFO Cruise in October 2019
Make sure to mention my name there may be a discount you can use!
turitrue@gmail.com (Personal) – teraniapromodir@gmail.com (Business)
Mother Mary' Spirit in Sedona Beyond The Matrix Healing
Join us in Las Vegas April 19, 20, 21 and Los Angeles March 16, 17, 2019

"For those who know me, my UFO's predictive legacy and the Cosmic Code jurisdictions, no explanation is necessary; For those who do not, none will ever suffice… If every 8 year old in the world is taught Astropsychology and meditation, we will eliminate ignorance and violence from the world within one generation." Watch the future! Dr. Turi
July 1987 – I am Alien The Final Revelation