March 3rd, 2016
"The universe is under no obligation to make any SPIRITUAL sense to anyone" "If we use mystical arts for entertainment purposes only, without offering rational information on its dynamics, how can the average person possibly distinguish Divine Astrology and the Tarot from pseudoscience? " Dr. Turi
2/25/2016 – Maria Duval CNN and French Astrologer Dr. Turi Part 1
3/17/2016 – Maria Duval CNN and French Astrologer Dr. Turi Part 2
3/3/2016 Maria Duval CNN and French Psychic Astrologer Dr. Turi 3
7/29/2018 – Maria Duval What CNN writers do not want you to know!
Dear readers;
I strongly recommend you to click on the above links and read my previous articles involving Maria Duval and Astroscope'sinternational scam, mostly because, I am also a French "psychic" born in Provence, France!
Today, like million of interested people I read Blake Ellis and Melanie Hicken's final article on this illusive psychic. A few days ago, Terania and I spoke to those two CNN money writers and gave them the information they were after. I also understood the purpose of their investigation and did not expect much publicity nor see my website www.drturi.com in their article. Regardless I would like to thank them for printing the following…
From "The final chapter: Searching for the face of a $200 million scheme – (We later heard from an "Astropsychologist" named Dr. Turi who told us he became trapped in a very similar deal after signing a contract like this with a Canadian marketing company. He says he was horrified by the letters sent out in his name and that he received only a few hundred dollars in royalties. Unlike the story Duval's son told us though, Turi says he was able to get out after two years when he refused to sign any more contracts. A former official from the marketing company says that the deal ended when the two parties couldn't reach an agreement on financial compensation, among other terms. But Turi says the letters damaged his reputation — with many people thinking he was a scammer.")
I have been the victim of a Canadian corporation who used my name to make profit and me clearing both my reputation and explaining Nostradamus' 16th century Divine Astrology methodology is what makes the critical difference between Maria Duval, billions of Psychics and myself, Dr. Turi.
It is so easy to lump me with "Mrs. Cleo" and classify me as another impostor, when I am actually the most transparent and the most accurate Astrophile you will ever come across. But if you can bypass "my ego" and do your home work, you will soon realize and accept that I speak the truth!
Sad enough, insecure people tend to mix my supreme confident nature, based upon 66 years of intense metaphysical work, for an ego trip! Indeed…"Incredible experiences, breed incredible people that own an incredible wisdom to share!"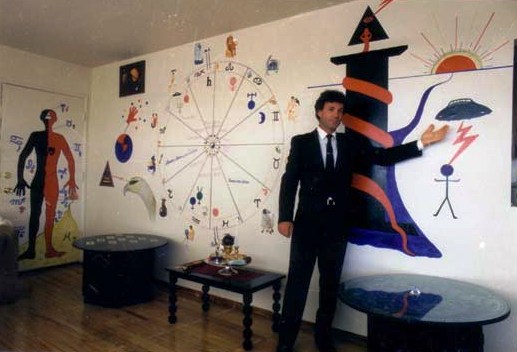 I am Alien The Final Revelation
And while the "young souls" ridicule Astrology and my UFOs experiences, both are very real and serve God Cosmic Purposes…In memory of my friend, Jerry Pippins – 10 Extraordinary Questions With… Dr. Louis Turi
Often people ask me what is an Astrophile all about (or Astropsychology) and as always, when presented with something you never heard of, you become suspicious.
An Astrophile is someone who perform as Nostradamus did 500 years ago by using quatrains… An inborn "psychic talent" combined with the Seer's 16th century Divine Astrology methodology!
Thus, I can assure you I am the only living Astrophile since Nostradamus; because I am the only one using the same tools and similar style. I am also the only "psychic," offering the public with the results of all my well documented; dated published predictions. And with it the option to judge for yourself if I am a real Modern Prophet or another Maria Duval!
I DO NOT PREDICT ANYTHING! Per say… I only translate God Cosmic Will, warn the world and teach those willing to "Learn To Speak God Divine Cosmic Language."
Sample from April 2016 SOS to the world deadly Windows
"The future has and will always be my utmost faithful witness…God created the stars and the heavens for more than the sake of beauty, he gave them to us for interpretations so you may lead a safer more productive life.' Dr. Turi
April 2 – // – // (48 hours centering the dates)
Entrails Upset Spit Above
Red Fire Wind Water To Dance
Stars Command Shock Science
Calm Deception To Strike
KEYWORDS
Japan / Asia / Cosmic News / NASA / Space News / Nukes / Weird news / Freak / Space / Rocket / Surprises / Explosions / Shocking / Stunning / Baffling / Incredible / Lightning / Unusual / Humanitarianism / Children / Unrest / Discovery / Science / Earthquakes (always 6.0 or above)/ Volcanoes / Tornadoes / Aeronautics / Technology / Electricity /Television / UFO.
Update 3/30/2016: Of course I will show the results of earthquakes at or above 6.0 when they transpire, thus come back often to check this page. And be prepared as this SOS to the world deadly window involve an omen, I am not allowed to talk about, just yet!
HOW MORE PRECISE CAN I BE?
I penetrated the Cosmic Code core but "When a true genius appears in this world you may know him by this sign that the dunces are all in confederacy against him" –Swift
Who dare to refuse or accept God speak to me?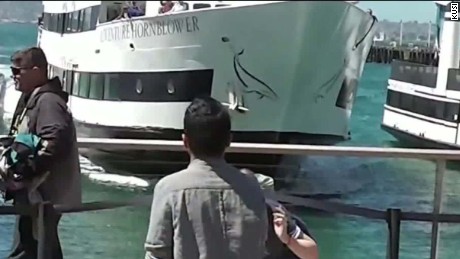 See tour ship violently slam into dock – CNN Video Stunning?
Want to avoid BAD SURPRISES? Avoid traveling against the Cosmic Code jurisdictions (or during my SOS to the world) and be very cautious. No readers this type of SHOCKING news and quakes at or above 6.0 do not happen everyday! Join the smart ones, heed my cosmic wisdom let the idiots pay the price for their skeptical ignorance!
*******
Trump nuke comments shock allies Nuke? Shocking?
Confused, shocked, bewildered. Just a few of the words used in recent days to describe Japan and South Korea's reaction to Donald Trump's latest comments. SHOCKING? JAPAN? NUKE? Humans are unconscious peons of the stars…
When a PREDICTED national disaster unfolded live in 1986
"Let who ignore my warnings be cursed by the eternal rites of the cosmic code ceremonies for a cosmic God does not speak to fools…" Dr. Turi.
Do you think it is an "accident" for NASA to suffer those accidents?
Memo printed a year before the Columbia accident! Regardless of Dr. Turi's expectations posted on his website for the second time and his desperate attempts over the years to make NASA officials aware of dangerous SOS TO THE WORLD DEADLY WINDOWS, the Columbia was also launched during this window and re-entered the last night of it; producing the death of all courageous astronauts.
Many failed mission and expensive electronic equipment (Mars probe etc.) and our tax dollars have been wasted because of the scientist's lack of knowledge of the stars. As usual NASA, which is not aware of the science of astrology, will waste their time and our tax money with failed missions due to bad weather and electronic malfunctions. In the name of ignorance a few years ago, in the Challenger explosion seven astronauts lost their lives when NASA launched the shuttle against the cosmic code rules during a "Supernova Window". The True $$$$$$$$$$pirit of NASA
Shooting reported at bus station Incredible
Dad electrocuted in backyard pool Electricity
100 child soldiers captured in fightStunning
Six-foot rise in sea level coming? Baffling
22 dead after overpass collapse Shocking
Growing fears over ISIS pursuing nukes Nukes
Mystery object slams into Jupiter Cosmic News
Tornado strikes Oklahoma; watches for other states Tornadoes
Who does THIS on a plane? Aeronautics
Canada: ex-minister among seven killed in plane crash on way to father's funeral Aeronautics
Airline quality: Which U.S. carrier tops the ranking? Aeronautics
Sightseeing helicopter crash in Tennessee kills 5 Aeronautics
Sightseeing helicopter crash in Tennessee kills 5 Aeronautics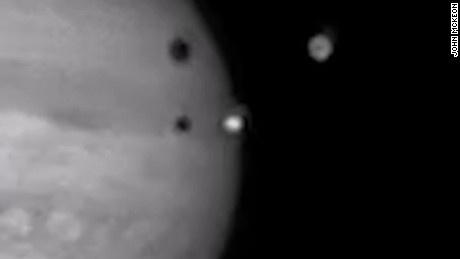 Mystery object slams into Jupiter Read more from my Nostradamus Facebook page.
Meantime the above scepter about my personal experience need some correction… A former official from the marketing company says that the deal ended when the two parties couldn't reach an agreement on financial compensation, among other terms.
I was in dismay because THEY breached the contract by changing around my cosmic work. Though the compensation was the last of my worries because the accuracy and legitimacy of my work STILL assures me a world wide loyal clientele and an endless chain of students bringing us financial security and boundless support!
What Does The World Say About Dr. Turi?
From Maria Duval CNN and French Astrologer Dr. Turi Part 1"I was certain my astrological expertise would serve a real solid purpose and as always, my unarguable, well documented, dated predictions would be recognized as legitimate."
Since this article was written I offered the world more unarguable proofs of my cosmic work if you care to read "ISIS Deadly explosions rock Brussels airport, subway PREDICTION!"
Maybe one day society will be given a chance to differentiate those right from wrong "psychics." Or maybe Blake Ellis and Melanie Hicken will rejoin force to offer the public the options to do so! And not only by exposing crooks but also by writing about those who are born gifted spiritualists! I can only hope this article will serve its purpose and offer my readers, "the rest of the story" about the art of Divination and "psychics."
Introducing the world to God New Cosmic Consciousness
The sad fact is; the world has lost its connection with the Divine on how a "Cosmic God" speak to its children and learning about each person's Unique Celestial Identity should be mandatory and accepted as a solid discipline in all schools. For, if your children are depraved of such wisdom, because of "political correctness," religion etc. to regenerate outside of conventional accepted disciplines, many more will turn into deadly killers… The solution is here!
But the monopolization has forever been induced by the religious and scientific matrixes all working in harmony with the US Department of Education to control all information, because what we teach; do not conform to their educational curriculum. Psychics, Astrologers, Tarot Readers, Mediums and the Public.
If I had Maria Duval full date of birth, this would allow me to use the futuristic art and science of Astropsychology / Astroforensics to expose her true character and fate. All I know is that; she was born like "Bernie" Madoff in 1938! Knowing the American fraudster, former stockbroker, investment adviser, and financier share the same "Dragon" as the infamous psychic, it is not an accident for the same type of abusive crooks to share the same "experiences."
Only an idiot who never heard of Madoff could not connect the with dots and realize the identical fate awaiting Maria Duval if she is found.
Nor is it another accident for Police: 1st-graders plotted poisoning…
2016 NEPTUNIUS RILIGIUS DRACONIS
Neptunius Dios Spiritus Fatua Benigno Numine
Fear Water, Drowning Fire, Black Tainted Blood
Dreams Reality Rivalry Poison Mad Spiritus
All False Gods Lost Children Join To Kill
Meantime Blake Ellis and Melanie Hicken relied on another psychic to advance their investigation. And it seems like 99% of the world's population, those ladies could not enter the archetypal realm of the Supra Cosmic Consciousness either when it comes to my "psychic" work and instead, dealt with people much easier to relate to!
One thing they did not figure out is; I could have saved them time and headaches had they had me plan their travel to help them navigate easily through the South of France , in Provence where I was born.
"Les Provencaux" while jovial and happy, are also very secretive people (blame it all on the South of France German occupation and La Resistance) and will immediately recognize the foreign accent of people they would rather ignore.
But those traditionally educated "Millennials" lack the vital cosmic wisdom needed to understand life and people in general. Being local, I would have used a very different approach to gain their trust first, then the results they were after!
Well, I hope their investigation will bring its fruits and hopefully, in the future help their own cosmic unconscious generation to realize there is much more involving the mind; that their five limited human senses dictate! The psychology and neuroscience of terrorism by Dr. Turi
"Knocking on the psychic's door" without Dr. Turi's cosmic wisdom was the last thing to do, because those Ladies were "at the wrong place at the wrong time" and the stars did not support their endeavors… "Lucky Unlucky Cosmic Biorhythms ."
Like anything in this physical world, they are implacable rules of the road that must be heeded, learned and respected. The same solid rules apply for the Cosmic Code and ignoring God cosmic will has lead to endless disasters and heavy cost of life i.e. Titanic!
"Because they are seeing, they see not; and hearing, they hear not; neither do they understand the voice of heaven." – Matthew 13.13
Nostradamus' Universal and Personal Predictions by Dr. Turi
Sade enough the forces of evil (Google and my Internet enemies) are in a raging battle trying to stop my messages of cosmic wisdom. But I will ask that if you are a reliable, gifted astrologer; psychic, medium and born intuitive to; educate yourself by becoming cosmic conscious and support us by sharing this article.
Blessings to all
Dr. Turi