"For those who know me and the Cosmic Code jurisdictions, no explanation is necessary; For those who do not, none will ever suffice… If every 8 year old in the world is taught Astropsychology and meditation, we will eliminate ignorance and violence from the world within one generation." Watch the future!
A meteor and asteroid: 1 in 100 million odds
"Stars Command Shock Science?"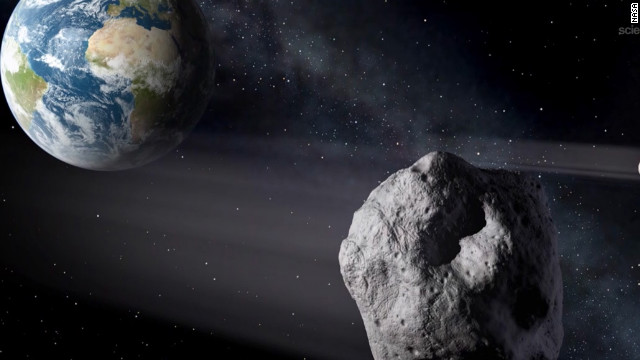 (CNN) — Friday Feb 15, was an extremely unusual day, astronomically speaking. Just as scientists were gearing up to witness an asteroid's closest ever approach to Earth in recorded history, a sizeable meteor exploded over Russia, causing thousands of injuries and major damage to buildings. It sounds improbable, but it happened Friday — in a big way. Professor Meg Urry on the space "coincidence."
Dear Readers:
The media reported the news above but my undeniable printed, dated, published predictions on how they would all react or "Stars Command Shock Science" never reached the media! But even if, by any form of miracle some read my "prediction" (using a software,) they still would come up with the same words they used to explain the latest news. Thus I changed it for the readers… "It sounds improbable, that Dr. Turi could predict both news but it happened Friday — in a big way. Professor Meg Urry on the space "coincidence" said it was "pure coincidence." You see the irony here readers but these ridiculous words are the only facts they can deal with when cosmic consciousness is missing!
A born scientist, skeptic, agnostic soul lacks total common sense and objectivity. Let me explain… On February 15, in the for ever expanses of the universe, how many comets, asteroids or cosmic debris either passed by or hit billions of planets similar to earth? If we believe them, they finally realized what I knew when I was 7 years old, or the possibilities of many earths in the universe are endless and now accepted as a fact! But their tiny educated brain is not designed to think outside of the cosmic curtain trapping them into our own solar system.
Yes we heard of missing the forest for the tree and yet, they are still totally oblivious of the spiritual values of the 10 planets making up our local solar system next door… To them all the Zodiac and the art of reading the stars is nothing else than "pseudo-science" that a largely moronic religious poisoned society would never allow to be taxed for in order to decipher God's celestial faces and uncovering the signs.
"Man is superior to the stars if he lives in the power of superior wisdom. Such a person being the master over heaven and earth by means of his will is a magus and magic is not sorcery but supreme wisdom"
—Paracelsus-
First the Russian meteor now another solar system phenomenon "coincidence?" Again reader there are no accidents no coincidences, nor chances! Only in the mind of our cosmic unconscious scientists kids who have lost the spirit and the art of translating serious "omens" for the future of humanity.
"Where Cosmic Consciousness is lacking; science, conspiracy and religious imagination have the wrong answers. There are no accidents just consequences the five logical human senses cannot yet perceive."
Dr. Turi
Thus all I can do is to refresh your memory and add more of my "visions" for the future… In "Blade Runner" Pistorius Draconus Scorpius Fate I wrote…
SO WHAT IS THE OMEN IN THAT METEORITE?
First acknowledge what my 2013 Moon Power written last year prepared the reader for a few days ago! Remember Dr. Turi is CNN before CNN and you should get your copy ASAP!
Memo of a quatrain posted on my website for my VIP's.
Entrails Upset Spit Above
Fire Wind Water To Dance
Stars Command Shock Science
Calm Deception To Strike
KEYWORDS
Cosmos News / Nuke / Weird news / Surprises / Explosions / Shocking / lightning / Humanitarianism / Discovery / Earthquakes / Volcanoes / Tornadoes / NASA / Aeronautics / Technology / UFO / Tsunami
2013 Moon Power for February forecast! SURPRISES AND EXPLOSIONS! "Uranus, the Lord of explosions and surprises will show his power. While none suspect the "surprising lightning will strike" and the results of previous predictions under such stars were quite obvious. Expect this type of shocking news soon. And a few days later the results! *Report: Russian meteor shower causes blast; hundreds injured and now, for the record, I can add today's news "Asteroid and meteor: The chances?"
Through the Cosmic Code jurisdictions *God's will or the eternal movement of the stars above, forces humanity to raise its cosmic vibrations as more and more "cosmic shocking omens" are taking place. These cosmic "news" are reflecting the Scorpius Draconus power to expose everything to the light by producing shocking facts with UFO and to expect more incredible tragedies and HUGE natural disasters to the scientific community and the world at large soon. MY book 2013 Moon power HAS all the future "SOS Windows To The world" and you certainly do not want to be cruising after the full moon when my book warn you to stay put!
Environment: Combined with Mars' accident prone nature and Neptune's absent-mindedness, expect sad news from water, oil or the Middle East. Once more, Mars' destructive instinct is unpredictable, so avoid dangerous situations, especially if you spend time close to the water this weekend.
HOW MORE PRECISE CAN I BE?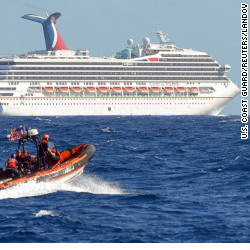 Raw sewage sloshing, stricken ship gets a tow
Had the mothers or the victims read Moon Power instead of the Bible they would have "connected" with God appropriately and read the warning signs…GET THE BOOK! I brought it down to $15 only so everyone can afford a copy!
This is why when I wrote my 2013 Moon Power in wrote "Stars Command Shock Science" in exposing the cosmic fluid for the current days… If you took the time to read this newsletter, gave you some valuable reasons indirectly blaming President Obama for unconsciously riding his fated Aquarius Dragon's Tail.
Changing gears: Well back in 2009 I posted my vision of an "upsurge in suicides" and since this dramatic wave does seem to slow down. In " Explaining why Army/Navy suicides hit record level" I wrote a memo of this prediction still posted on my website.
From Prediction page 3 – "America, born July 4th 1776, will receive the Dragon's Tail on her 12th house as of March 2011 forcing a total re-structure of the working force and its basic physical organizations. On a spiritual US / world meaning this dragon will induce a serious increase in mental problems (dementia/depressions/schizophrenia etc.) where medications will make the situation worse. Expect dramatic news and a serious increase involving suicides." But since then the Scorpius dragon is aiming for certain Zodiacal signs forcing separation, murder and suicides.
Country music star Mindy McCready found dead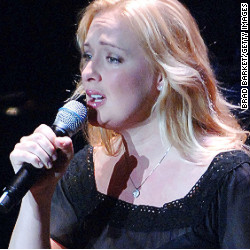 MAY GOD BLESS YOUR LOST SOUL
Country music star Mindy McCready died Sunday at age 37 of an apparent self-inflicted gunshot wound, according to a report from an Arkansas sheriff's office. McCready, whose personal problems often overshadowed her music, was found dead on her porch, authorities say. It was the same porch where her boyfriend died.
Of course the cosmic unconscious envious young souls will as usual attack me for "using" a lost human being demise to make money or asking them to pay me for my wisdom… yes my work is not for the feeble minded who can not appreciate nor digest my pearls of wisdom… Mindy Mcready was born 11-30-1975 – Like "Blade Runner" Pistorius Draconus Scorpius Fate I was also born in November and suffered the deadly Scorpius Draconus cosmic energy!
From www.drturi.com – Prediction posted in 2010: "ALL SOULS BORN IN OCTOBER AND APRIL ARE THE TARGET OF THE DRAGON – ALL SOULS BORN IN MAY AND NOVEMBER ARE ALSO THE TARGET OF THE DRAGON AND MANY WILL BE FORCED TO A FULL PARTNERSHIP RESTRUCTURE."
Thus in this cosmic code newsletter, using the science of Astropsychology I will elaborate on Mindy Mcready ' stars and fate outside of conventional, accepted psychological disciplines for my VIP's. I will also write about the impact of fame on the human psyche and its physical and spiritual negative impact on the unconscious subject. Do you really want to become famous? If so you better read all my work before giving your life away…
IF YOU ARE A VIP PLEASE STAND BY FOR MORE I AM STILL GENERATING THIS LONG NEWSLETTER…others join us now, don't miss the opportunity to use this dragon and rebirth your spirit into a more =refines spiritual human being…
While I have a burning desire to warn you in depth of this extraordinary powerful and deadly Draconus Scorpius, translate the future and what to do to avoid the worse, yet another long and educational Cosmic Code newsletter is for my VIP's only! Thus READ MORE ABOUT THE DEAL AT THE BOTTOM OF THIS PAGE
IF YOU ARE A STUDENT , A FRIEND OR A STRANGER TO OUR WORK PLEASE WATCH THIS VIDEO! ALL THE COSMIC UNCONSCIOUS ARTISTS IN THIS MOVIE *SUBCONSCIOUSLY SPEAKS OF THE POWER OF DRACO THE DRAGON HEARTS/HEAD PROTECTIVE COSMIC FLUID AND THE STARS! STAY AWAY FROM HIS DEADLY TAIL USE THE FIRE PROPERLY!
PLEASE CLICK TO WATCH THE "DRAGON HEART WISHES"
LISTEN TO OUR LATEST RADIO SHOW 02/13 TALKING ABOUT THE DRAGON
DID YOU WATCH HAPPY VALENTINE WORLD?
IMPORTANT NOTE OUR CART PAYMENT SYSTEM IS SET TO AUTOMATICALLY START AND SHUT DOWN THIS DEAL – THUS I AM OPENING IT AGAIN FOR 7 HOURS ONLY!
DEAL ON MY BIRTHDAY ONLY!
On February 26th, 2013 I will be 63 years old, thus for my birthday (from 6:00 am to 1:00 pm ONLY) I will offer the public the option to join the Cosmic Code website for 12 months for only $25. The regular price for a 12 months subscription is $99.95 so make note of my birthday 02/26/2013 and become a VIP! All you have to do THEN is to make a $25 donation and immediately email my wonderful wife Terania at teraniapromodir@gmail.com and she will comp you in. I want to make it a special day for me and for you too so you can enjoy my pearls of wisdom and learn more about the Cosmic Code. Note also becoming a VIP means you get a deal / discount on all my consultations and my Astropsychology home course.
Blessings to all
Dr. Turi