March 9th, 2019
God created the stars and the heavens for more than the sake of beauty, he gave them to us for interpretation so you may lead a safer, more productive life!
In my case, each time I went to Mexico, I had nothing less than a BLAST! I saved tons of money doing dental work there and I always meet fantastic people. My experiences were always very positive and you should know why!
Being cosmic conscious and heeding the signs can only bring success and safety in all I did and will do in my life! This article (and you tube video) is designed to help you avoid the worse that life can throw at you because of fear of Astrology or denying the old science as a vital part of the human experience!
If you are a spiritual concerned parent worrying about your kids heading for Mexico speak to them, they might listen to you! Sad enough, the old science is not yet accepted as a solid discipline, something that could save their lives! Thanks to the religious and scientific matrixes who control all the information.
Luckily for me, concerned, smart radio and television hosts are helping me passing on my critical messages!
Indeed only those who take a chance with me directly will realize the true gift I own and serve others with!
Meantime there is something you could do to prepare them to what the future has in store for us all…
Spring Break spans late February to mid-April, with March being the peak period. However, dates can vary depending on your college or university, so be sure to double check with your school that the dates have not changed.
And if they fall in one of my

2019 SOS to the world deadly window

, be EXTREMELY cautious or pay the heavy price for ignoring the cosmic code jurisdictions used and manipulated by the reptilius!
I can only and strongly advise you to orderyour "2019 UDD AND UDD Cosmic Biorhythms" and check it regularly during your trip! Or better yet, join the cosmic code, become a VIP its much cheaper! Doing so you can enjoy my daily guidance and forecast right from your cellphone all along your trip and all those deadly windows are also included!
SHOW YOUR SUPPORT FOR DR.TURI COSMIC WORK!
I know what it mean to lose, a 16 year old brother, a dad, a mom and many, very close friends… It hurt very bad and for a very long time, please pay attention to my warnings!
Also make sure as usual to share this article and my critical video because most of the time, you tube videos that came viral only shock or entertain you.
There is much more I intend to cover on March the 10th at 5:00 PM, so join us and lets start this highly rewarding, spiritual journey with me!
Stay safe, blessings to all my readers
Dr. Turi
Hello Beautiful Beings,
I am delighted to be working with Suzanne on this event and I so look forward meeting all of you next month in Sedona. I hope to meet you there because we will have a blast! Facebook: Please go to the event link on FB: https://www.facebook.com/events/303452220229222/ and CLICK going because we want to see you there and make sure share the link with your FB followers
In case you did not read it yet, check what the cosmic winds and the angels have in store for us all those days…
Star' Spirit in Sedona Beyond The Matrix Healing
Make sure to visit https://scispi.tv/events/#more to learn more about this event and be ready for a total spiritual regeneration – I have a BIG surprise show in store for you and you can participate on stage with me. Doing so will allow you to know what the cosmic code has in store for your fate while uncovering all about yourself.
If you intend to be part of this show, you must visit Suzanne's website and contact her to reserve your spot in the light with me.
Blessings
Dr. Turi
Los Angeles March 16, 17, 2019
I will not attend, my hip and back pain are making it impossible.
Join me in Las Vegas April 19, 20, 21 instead
Invitation to join us on amazing UFO Cruise in October 2019
http://www.ufocruise.com 760-230-5624

Come and drink at the source of all wisdom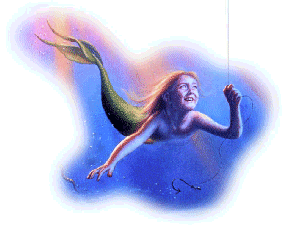 If you are one of those rare spiritual human beings in the ocean of life looking for my uplifting spiritual hook, and interested in learning more about the Cosmic Code, God's cosmic divinity, Astroforensics, or Astropsychology, just ring the bell! We will open the door of a new world above for you to join our VIP's in our Cyber Cosmic Code University! All the answers to what it means to be human and so much more is awaiting you!
Dr. Turi
Question? Help? – 602- 265-7667