7/16/2016
Cosmic anomalies?
There is no "Cosmic anomalies" in the Universe, only a divine universal plan induced by God's real cosmic divinity! The only obvious anomaly, is the unconscious scientists' latent curiosity to investigate its spiritual purposes and accept the reptilius reality! Dr. Turi 
From Helga VIP;  "First of all Dr. Turi, my sincere condolences to your homeland and its people for loosing their life's once again from a terror  attack, that was driven by radical religious people. We must stop being political correct. In my opinion, this is certainly a religious war against the whole world. It was tried twice before in history and this is the third wave happening in our life time. Good words will not make a difference and saying I am sorry for your loss is not enough either.
I am just as frustrated as you are but do remember, that real prophet's of the past have gained notoriety after they had passed away. Look at Jesus or Nostradamus. They were poor, tried to warn people, were laughed at, spit at and had to write their messages in secret code yet eventually got killed by the masses. The general public just doesn't want to see what is really going on and happening and they will always kill the message of messenger if the message is not to their liking. So keep on tracking as this is your lot in this lifetime… There are some of us who do appreciate you.
DT could you tell us a bit more about this man: Mohamed Lahouaiej Bouhlel, born January 3rd 1985 in Msaken/Tunisia (35n44 and 10e35.)"
Thank you
Helga
Dear readers;
In the wake of this anticipated terrorist attack I received quite a lot of emails of support such as the one sent by Helga above. Thank you for your prayers of compassion but as Helga wrote, prayers are not enough!  Sad enough this religious war was predicted on Art Bell national radio show in 1995 and for me, 21 years later to watch my visions unfold upon the world is not a surprise at all. Your political, religious and scientific leaders have all, let you down and will keep denying and ridiculing the undiluted truth we own!
Listen to Art Bell shocked words "WHAT? A religious war?"
But also what is depressing is that; my endless attempts to reach society and the secret services with my "visions" of the future and which offer the true reasons behind the terrorists carnage and real solutions  seems to endlessly fall in deaf ears.
Who can deny such obvious predictions? SOS to the world July 16 Deadly Window and the reptilius infestation? Police: Social media star strangled by brother
As mentioned in my You tube videos, directly reaching and offending the FBI authorities on their websites has never worked and probably never will! All assume I am a deranged man when those traditionally "educated idiots" have much to learn and gain from my cosmic wisdom.
And like the "Paris Attack" video posted 11/15/2015, my crucial messages were muted by my "Internet Enemies"  and received limited attention… Google, Satan's Minions and Dr. Turi
Terania and I are not after fame. We know better than to sign our lives away to the entertainment matrix, then rely on legal or illegal drugs to fulfill a contract and impossible physical and mental obligations that would lead us to join the long list of celebrities who already committed suicide.
Our aim is to inform you of those relentless, deadly cosmic winds taking the lives of so many uninformed, conditioned or innocent people and avoid being at the wrong time at the wrong place…
Because of impenetrable wall of fear and ignorance, I stopped publishing my book "Moon Power" in 2014 – Note: I stopped the publication and offering this book to the public because my cosmic work is not grasped nor appreciated by a religious and/or atheist society. I offered this book for free mid year since 1991. Yet cosmic unconscious mainstream readers could not relate to the Moon Power. We decided to publish it for our VIP's only every months of the year instead. (Join the Cosmic Code to read it")
I always knew my work could never make it to the N.Y. Best seller's list because the world is far from being able to realize how God speaks its cosmic will to humanity. Meantime billions of dollars are exchanging the same greedy hands while "non profit organizations" are making a bundle in the name of your good gullible hearts!.. FTC: These charities are shams, Help Dr. Turi instead!
Attacker in Nice was 'radicalized rapidly,' French interior minister says… Mohamed Lahouaiej Bouhlel was 'radicalized? NO he was religiously poisoned or reptilius INFECTED! Same difference but the authorities don't seem to know about the reality of UFO's, ET's  agendas and the Cosmic Code…  Depression, Dementia, Suicide and the Reptilius
And explaining what's going on with the rational Millennials working for the secret services and the police was another waste of my time!… Opinion: Why millennials struggle? The Hard facts by Dr. Turi!
Mohamed Lahouaiej Bouhlel was 'radicalized? NO he was religiously poisoned or INFECTED!
Thus my decision to stop offering my pearls of wisdom to an unwilling or intellectually deficient, gullible, easily amused public is justified and I would rather go fishing and boating instead.
Since I do not offer predictions or educational articles anymore, I have much more time on my hands thus;  there will be many more great trips and remarkable experiences in time to share with our VIP's!
DT could you tell us a bit more about this man: Mohamed Lahouaiej Bouhlel, born January 3rd 1985 in Msaken/Tunisia (35n44 and 10e35.)" 
Yes, I will but offering the real reasons of Mohamed Lahouaiej Bouhlel's deadly actions and his psychological make up or his natal karmic (UCI) is not for the public anymore! Only for those who can appreciate the undiluted truth and understand while also making good use our cosmic wisdom and forecasts!
Something the secret service needs but the article offering the critical values of applying Astropsychology or Astroforensics to "detect" a born killer terrorist serves no purposes to the FBI community either… "The psychology and neuroscience of terrorism by Dr. Turi"
 This crucial newsletter is for those who ask only or our VIP's only! Join us today and get priceless information a rigid, controlling system will never know not share!
THE FUTURISTIC ART AND SCIENCE OF ASTROFORENSICS AT WORK TODAY!
The following will be translated in plain and simple English words using Nostradamus' 16th century Divine Astrology methodology!
Jupiter 22Cap02 (1) fall
Saturn 24Sco59 (11)
Uranus 15Sag30 (12)
Neptune 01Cap35 (1) fall
Pluto 04Sco24 (11) dignity
MNNode 26Tau38 (5)
MSNode 26Sco38 (11)
BlackMoon 13Ari18 (4)
IN MUTUAL RECEPTION: None
DISPOSITORS: Sun disposited by Saturn
Jupiter disposited by Saturn
Moon disposited by Mercury
Saturn disposited by Pluto
Mercury disposited by Jupiter
Uranus disposited by Jupiter
Venus disposited by Uranus
Neptune disposited by Saturn
Mars disposited by Neptune
Pluto disposited by Pluto
ASPECT PATTERNS: Arrow Yod Moon – focus
Pluto
Saturn – reaction
Neptune
Fixed T-Square, tight Saturn
Venus – focus
Moon
Talent Triangle Pluto
Neptune – focus
Venus
Mars
SIGN MODALITIES: Planet Points Percent
Cardinal 4 33 %
Fixed 3.5 29 %
Mutable 4.5 38 %
SIGN ELEMENTS: Planet Points Percent
Fire 2 17 %
Earth 5 42 %
Air 1.5 13 %
Water 3.5 29 %
IN CRITICAL DEGREES: (Mansions of the Moon):
Sun
BlackMoon
MOON PHASE: Gibbous
MOON LATITUDE: 00 N 19
MOON DISTANCE: 394986.8 km. Far Distance
MOON SPEED: 12.41636 deg/day Slow Speed
MOON IS VOID-OF-COURSE
LAST ASPECT BY MOON IN SIGN: Square Venus
OUT-OF-BOUNDS DECLIN.: None
DOMINANT CHART HARMONICS:
ODD LOWER-ORDER: 1 0.98490
9 0.99006
EVEN LOWER-ORDER: 8 0.99016
6 0.99754
ODD HIGHER-ORDER: 127 0.91247
69 0.94939
EVEN HIGHER-ORDER: 126 0.91605
32 0.93218
FREE YOUR SPIRIT WITH US
There should be no reason for you to feel or be alone in this wonderful world. Soul mates do exist. I found mine, regardless how hard and deceptively; sophisticated the forces of evil are.
I survived cancer, valley fever, pneumonia, deadly accidents and violent enemies in both the open and hidden worlds. Those forces are real and can only be explained and removed by a gifted soul doctor. There is no denying the existence of both the physical and spiritual realms nor reality and experts on both worlds are rare!
The benevolent Draconis can hear your prayers and somehow, will stimulate you to land on me because the depth of your questions or situations can be attended and remedied through my cosmic expertise.
Indeed you are in real good hands with us but your biggest challenge is your fears, or exactly what those nefarious reptilius need to keep you trapped in darkness.
We are the light we speak and teach all about in cosmic light. We are the beacon you saw from far away, in the world of darkness you sank in. Let me help you rejoice, find the reasons for you to be a child of the universe, explore your karma, your past lives, your gifts and even your sins.
Let me do the crucial cleansing and tape our conversation; offering you those vital cosmic teachings and my predictions for your future. Let me turn you into the captain of your life and sail your ship safely away from typhoons and to the islands of paradise.
Once you are done with me, you will join thousands of other seeking souls who have only the beautiful truth to say about the regenerative, exceptional values of my cosmic work!… What Does The World Say About Dr. Turi?
To counteract the negativity found above with my upcoming SOS to the world deadly window warnings, we are rekindling our July 4th  deal but for only 48 hours. Make the most of it and let me help you!
Get a 90 mn taped Full Life Reading for $200 (usually $310) or a VIP live Skype consultation for $300 (usually $700). Please DO NOT CALL. E- mailteraniapromodir@gmail.com instead and she will e-mail or call you back to set up your request.
Deal #2: We are also offering all readers to join us in the Cosmic Code private website for 3 months for only $10 as another trying period! Order now then email Terania right away!
**********
If you need to develop or refine your cosmic vibrations, attract love and light, UFO's, luck, health, wealth, or repel bad luck, the reptilius infestation and curses I can only strongly recommend you to read all about "The Power of my Talismans."
Talismans deal
Regularly a Universal talisman cost $1500, with a live VIP Skype session, but you can get it for half price or $750 if you become a VIP for 12 months minimum first.
Regularly a UFOs (or health, work, love and career ) talisman cost $500 but you can get it for half price or $250 if you become a VIP for 12 months minimum first. E- mailteraniapromodir@gmail.com 
Dr. Turi back on air with Pat Fringe (K-Talk) Fringe Radio,  July 23, 2016 from 7-9 PM PST. 
Louis will speak on the current universal dragon in Virgo / Pisces and it's impact on the world, as well as how it will affect the upcoming 2017 axis in Leo / Aquarius. He will also speak further about E.T.'s both benevolent and reptilius as well as UFO's and other metaphysical secrets.Email Pat or call during the show if you want to experience a mini reading on the air.
Dr. Turi on air with Chris Kehler September 22, 2016 from 6 pm to 7 pm
have questions about a dream, a wish, fears, a job, a decision to make etc.  But again, this work is not for normal people but for those who vibrate at a very high spiritual cosmic speed. Join us, we are there for you in the Cosmic Code website.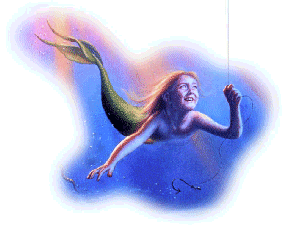 If you are one of those rare spiritual human beings in the ocean of life looking for my uplifting spiritual hook, and interested in learning more about the Cosmic Code, God Cosmic Divinity, Astropsychology or Astroforensics just ring the bell! I will open the door of a new world above for you to join our VIP's in our Cyber Cosmic Code University! All the answers to what it means to be human and so much more is awaiting you!
Blessings,
Dr. Turi