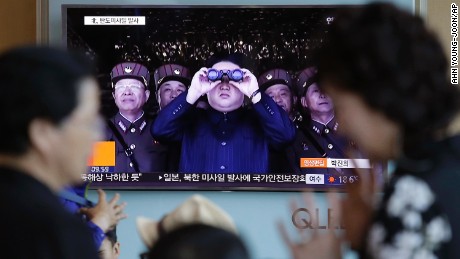 N. Korea: Test proves nuclear capability
Dear readers;
Back on January 23, 2013, I published "Cyber/Nuke attack only a matter of time!" or; Four years before CNN exposed the visions the skeptics ridiculed me for. When I claim I am CNN before CNN, only the readers who have followed and experienced my cosmic predictive wisdom can confirm this!
I have and still offer the public, secret services and the scientific community more proof of my God given gift than they can handle! But those traditionally "educated," atheist or religious poisoned souls can never assimilate or accept my predictions or cosmic teachings!
Only a minority of advanced souls like Valerie Townsend can differentiate and appreciate a legitimate prophet's cosmic wisdom!
"Dr. Louis Turi, I just watched your public talk, this one http://youtu.be/IdY9to93q4U (you included the link above) the talk where you play the piano at the end. For the past year, I have been selective in those I listen to because I've been led away from speakers that are popular.
But I have noticed that the universe is showing me those to be heard. You are one. When I watched you speak and heard your message, every sentence you spoke resonated with me. You speak truth. I confess I have read some of your articles but for the first time, I watched you speak.
You mentioned how people hate you. It's because you speak profound truth and the dark energies don't want people to hear you. Thank you for never giving up on the unconscious humans, but I know you don't give up.
I chose number /// by the way when I watched you. You know what I mean by that. When you said that our leaders, our rulers are so unconscious, I know that but the way you said it hit home.
That is why I'm constantly going within my self for knowledge, truth and understanding….Those that have influence on the masses are UNCONSCIOUS. Your message teaches to go within us for truth.
That has been what source has been showing me. This talk you gave has many confirmations for me. By the way, when you played the piano, I cried. Music is the language of the source.
My answer; "I can only appreciate another wise soul in the journey Valerie… The world is not ready for us… But hopefully will in time! My messages are much too deep for the too many young souls residing on planet earth. You are one of the rare soldiers of the light, a messenger of the Gods who also vibrate at our cosmic speed… Enjoy more of the Divine… A powerful message to the world! –
Blessings DT
Continued: While many non-confident souls will take my direct approach to life and boldness as an enormous ego trip, the fact is; I am faithful to help battle idiocy, fear and others insecurity.
"Because they are seeing, they see not; and hearing, they hear not; neither do they understand the voice of heaven." – Matthew 13.13
I speak to the cosmic God who gave humans the stars to read the signs while idiots from all walks of life would rather follow "the books" or one of the 875 different religions (and growing) created by man religious folly!
"God created the stars and the heaven for more than the sake of beauty; He gave them to us for interpretation so that we may live a safer more productive life. Man is superior to the stars if he lives in the power of superior wisdom. Such a person being the master over heaven and earth, by means of his will, is a magus, and magic is not sorcery but supreme wisdom. ~ Paracelsus
Back in January 23, 2013, while the news were far from North Korea and nukes, I saw tomorrow because I understand God's cosmic language. And when I translated it in English, my religious fanatic and rational atheist "educated" enemies always managed to remove me from all popular websites… And while I am in demand by wiser souls, the voice of cosmic wisdom is muted and ridiculed!
Hi Dr. Turi congratulations!
You have one of the top 5% most viewed LinkedIn profiles for 2012. LinkedIn now has 300 million members. Thanks for playing a unique part in our community! Recently, LinkedIn reached a new milestone: 300 million members. But this isn't just our achievement to celebrate — it's also yours. I want to personally thank you for being part of our community.
With sincere thanks,
Deep Nishar – LinkedIn Senior Vice President. Read more!
Unless you take a stand for the truth and help keep the flame of true cosmic wisdom burning, the forces of evil, regimented by the reptilius agenda, will erase us from your life and force you and your children into a complete corporate contaminated educational indoctrinated slavery.
You aren't going to hell for helping to discover God's cosmic divinity and using God's celestial creation! You already are in hell, in your fears, your ignorance and stuck in a world where kids kill kids, mothers kill their children and where bloody folly, ego, sex, drugs, greed, gluttony, lies and crimes reign supreme.
Humans have infringed the cosmic rules and replaced true cosmic wisdom with religion and other ridiculous belief systems and challenged God with science! All the while, the golden truth to what it means to be human and God are lost into traditionally "educated" insanity and religious poisoning!
The essence of the truth is simple, real, revitalizing and real and it all starts in the stars where, as a child of the universe, you came from.
Challenge yourself outside of constitutionality and conventionality, imposed by a reptilius infected corporate system; who doesn't give a damn about you or your children! Accept and see God as it really is…An eternal cosmic entity perceived by all the disappeared civilizations and all erudite men as such!
Accept the reality of UFO's and good and bad ET's groups fighting each other for supremacy above like humans do here on earth. Do not deny or refuse to accept the impossible for the future as your fate is created daily by your thoughts.
Believe in the divine and the divine will touch you like it touched us, exit any and all archaic teachings of the past because there is NO future in the past! Help bring back cosmic wisdom and sanity to this world while getting closer to God as you never have been!
Introducing the world to cosmic consciousness
God can't be confined into a religious building, a culture or a doctrine written and edited for century to fit society/humanity psychical progress and acceptance… Transgenders and Gay teens. Learn to speak God cosmic language and many of your prayers will be answered because God does not hear nor speak to fools!
Make it a rule to raise humanity awareness of the reptilius' agenda and beat all fears. Be curious, Invest in your UCI, in your spirit and your children fate outside of deceptive, destructive religions and always challenge science because there is a BIG difference between education and intelligence!
Teach your children the essence of God, connect with Mother Earth, nature, the stars and learn about the soul of the cosmos. Take on the spiritual voyage with us. Join us, become a VIP and build cosmic consciousness… Read our many forecasts, be guided properly and professionally all year round as you are in good hands with us!
Be curious. A $5 investment will prepare you for your 2017 Nostradamus Personal and Universal Forecast! Read what will happen to you for the next few months as of May 15th, 2017 because the real change of guards start tomorrow!
The New Year or the true cosmic year does not start January 1st and end December 31! You have more to learn about the cosmic code jurisdictions and appreciate as you build formidable cosmic awareness…
Published in the United States of America
Predictions Published July 2016
2017 URANIC FIRE DRAGON
Change of cosmic guards will take effect May 15, 2017
Quatrain
Uranus Lord of Explosive Future Rules
Never Seen Before, Impossible Becomes Real
Nature Cosmos Rebels Speak God Shocking Will
New God King Born Lost Children Space Brothers Hearts Join
Keywords
Children Shocking news / extraordinary / nukes / Missiles / UFO's / impossible / unimaginable / unbelievable / discovery / tremors / fires / volcanoes / earthquakes / Tsunami / earth changes / tornadoes / cosmos / scientific discovery / televisions / technology / humanitarianism / astrology / the very old / the very new.
Prediction #4: The fear of cyber and nuke attacks and our vulnerability will become a reality prompting the secret services to take drastic actions calling out the world best ingenious, gifted brains to stop China, Russia future wars and cyber warfare.
HOW MORE PRECISE CAN I BE?
Predictions Published July 2016
May 13, 2017 – Virus that holds data hostage hits 99 countries – Terrorism / Cyber attacks?
With many facts and well documented, dated, published predictions, it seems there isn't much faith left in my cosmic work. Well known, so called astrologers, psychics, mediums and thousands of cosmic unconscious "talking heads" and prophet wanna be's never offered their readers dated, printed predictions on their websites or Facebook pages!
Incidentally, none of those "famous speakers" either saw nor dealt with UFO's and never read a single book on Nostradamus' 16th century Astrology!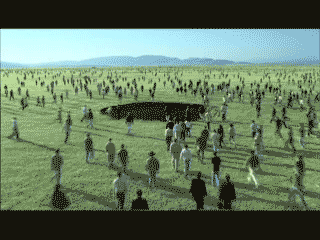 And thousands of people behave like a wildebeest herds and follow them into the pit of stupidity! You do not have to be lead into the reptilius "black hole" if you stop assuming and start using critical thinking and ask them to give tangible proofs of their expertise like I do.
I am giving you more proof of my predictive gift, so PAY attention! Save and share this article…
North Korea launches missile – SOS TO THE WORLD WINDOW MAY 16 and August 7th 2017! Expect shocking nukes news, natural disasters, volcanic eruption, cosmic news, explosions and quakes above 6.0! You have been warned, DO NOT FLY unless you own a protective talisman!
The future has and will always be my utmost faithful witness. Yet the majority of humans, including the secret services and the scientific community are not curious or smart enough to assimilate, appreciate or make a good use of my predictive cosmic work!
Only a real Modern Prophet can delegate with UFO's, God cosmic divinity and read the signs to warn others…
COME BACK RIGHT HERE TO READ MORE OF THOSE SHOCKING NEWS AND MAKE A GOOD USE OF THE QUATRAIN BELOW!
May 6th / 16th 2017 – August 7th 2017! (48 hours centering the dates)
Entrails Upset Spit Above
Red Fire Wind Water To Dance
Stars Command Shock Science
Calm Deception To Strike
KEYWORDS
Japan / Asia / Cosmic News / NASA / Space News / Nukes / Weird news / Freak / Space / Rocket / Surprises / Explosions / Shocking / Stunning / Baffling / Incredible / Lightning / Unusual / Humanitarianism / Children / Unrest / Discovery / Science / Earthquakes (always above 6.0)/ Volcanoes / Tornadoes / Airports / Aeronautics / Technology / Electricity /Television / UFO's /Cosmic phenomenons.
Update: 5/19/2017 – Shocking New Video Shows Times Square Attacker On Vicious, Deliberate Rampage
BE SAFE