"For those who know me and the Cosmic Code jurisdictions, no explanation is necessary;  For those who do not, none will ever suffice…
PAY ATTENTION TO THE ANNOUNCER WORDS… 
"ITS THE RACE THAT SHOCKED THE SPORT AND BEYOND" 
U.S. aircraft strike ISIS in Iraq – Did Anyone paid attention to my SHOCKING/UNUSUAL/RARE WEIRD/ predictions?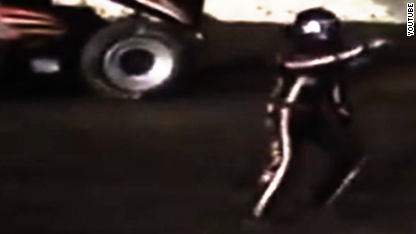 Memo From  2014 Arian Draconis World Predictions (Posted to the world June 12, 2013)
Please locate predictions #16 – Upsurge in car and racing accidents and cars could be used as weaponry!
WHO CAN DENY MY UFO PREDICTIVE LEGACY  ANYMORE? SHOULD YOU PAY ATTENTION TO THE NEXT PREDICTIONS FOR AUGUST?
What drives Danny Thompson to car racing, let me tell you!
Become a VIP, join us, be smart, be warned, be guided, be protected, learn all about the cosmic code juridictions, Dr. Turi is CNN before CNN!