August 10, 2013
"For those who know me and the Cosmic Code jurisdictions, no explanation is necessary;  For those who do not, none will ever suffice… If every 8 year old in the world is taught Astropsychology and meditation, we will eliminate ignorance and violence from the world within one generation."  Watch the future!
Dear Readers;
A shocking new Japan tsunami video has turned up and was recently published by on YouTube. This video shows the size and enormity of this tragedy in a way that hasn't yet been seen on Beforeitsnews and elsewhere before. For this video to resurface before my August SOS to the world is not an "accident" but a serious omen from the Cosmic Code. This will be my last warning for to expect a very strong release of cosmic energy August 20 to the 23. Please take my warnings very seriously and pass on this video to the world.
If you know Dr. Turi I know you will, if you do not there won't be too much for you to do but wait and realize my gift/curse is very real! Once again, history is littered with the dead bones of prophecies and predictions that failed the test of time but since 1986 I blasted the Internet with my predictions and too many came to pass for you to ignore yet another warning from the eternal rites and cosmic ceremonies.
Since then millions of websites were created using religions or science to give you warnings but NONE of those "Talking Heads" own cosmic consciousness and only fears and imagination is fuelling their own blind reality.
"There is only a very thin hair between imagination and pure imagination when cosmic consciousness is missing!"
Thus unless the apocalyptic promoter or the conspiracy publisher has his own well documented dated record of predictions simply ignore this mental junk! i.e. Nibiru News – Aliens Are Warning Us!!! Nibiru Is  NOT Coming!!! (yes I changed the title and added NO!)
Remember those "experts" who pretend to know better than you do are often those who knows the least on the subject. This kid who exposed his fears and ignorance in the video publicly is misusing the Supra-conscious creative forces in time and space! Furthermore he never dealt with any ET's nor seen any ET's and does not do justice for real predictors like me with real UFO experiences and real warnings! UFO"s Are Very Real  –  And So Is The Legacy!  if you want to know about Nibiru read more on the subject!
With so much junk available on You Tube its not surprising for anyone to lump Dr. Turi with the Neptunians or "Mr.Cleo."  Now over 76000 cosmic unconscious people have more reasons to assume because one of my Internet enemy decided to put an incomplete video of my work! But soon the damage will be fixed with the real and complete version posted on You Tube for that purpose.
The Cosmic Code translate regularly into an upsurge of cosmic energy that scientists classify as "dark matter" because they only have information on the spiritual conception of the Universal matrix through my work! They will blame the Sun flares for everything from disturbing electronics and with it all the human affairs while they have no clue that all the dramatic deadly news are the direct results of a much more sophisticated cosmic order coming from the  2012/2014 Scorpius Draconis.
"CME's or  Coronal Mass Ejections / Solar Flares have NOTHING to do with natural disasters, tornadoes, earthquakes, tsunami etc. Furthermore the Sun is much too far to affect humanity or the earth entrails physically apart from warming up its surface with its powerful rays. The sun is a "luminary" a star and not a planet with the sole purpose to bring life and light *eat to earth. Our closest satellite, the moon (moody/lunatic/tides) which is much closer to earth  is the sole responsible for all human and earth affairs. But depraved of Cosmic Consciousness, science, religion and conspiracy theories can only offer you erroneous answers…
"Where Cosmic Consciousness is lacking; science, conspiracy and religious imagination have the wrong answers. There are no accidents, nor circumstances, only cosmic consequences the five logical human senses cannot yet perceive."
There are no highly spiritually advanced teachers yet assigned in our colleges and Universities by the   "The Physical / Spiritual Universal Educational Controlling Matrix"  . Once this is done  the students will be allowed to grow psychophysically into the cosmic code jurisdictions and finally perceive the true essence and the presence of a cosmic God. Then the real opportunity to understand warn and even prevent many "Acts of God" will become a reality for humanity!
Meantime the very controlling matrix takes no prisoners – Federal aid denied for Arizona fire and shows how much they care for those courageous men. All this drama could have been avoided had the media read my predictions about their horrible deaths!  What a way to show love and respect when another "act of God" could have been avoided!
There are no Astropsychology schools yet offering sensible explanations on both the physical and spiritual matrixes  incorporating all human and natural affairs. Science is just waking up  to the power of the moon affecting the human sleeping patterns, but none of them thanked Dr. Turi for publishing such mystical information since for ever on the Internet and offering his FREE books  to all the curious UCI born scientists!
Roxy Lopez and Dr. Turi on "The truth Denied Radio" August 23rd 8 to 10 pm EST –  Divulging All About the Secrets of the Matrix – If you have any question please email Roxy at info@thetruthdenied.com
DO NOT MISS THIS SHOW!
This show will air AFTER my August 20 to the 23 predictions, it will be a perfect time for you to CHEW MY ASS on the air or accept the fact that I know much more than many non cosmic conscious talking heads speaking all over the country. The fact is my brutal honesty and direct approach to life, combined with my unsurpassed record of predictions make me a serious competition and a threat to them all and this is why Dr. Turi is "avoided" and missing in all major events.
 "When a true genius appears in this world you may know him by this sign that the dunces are all in confederacy against him"
–Swift
Many of the speakers you follow knows me very well due to my many appearances over the years on Coast to Coast with George Noory. But in no way will they mention my name to any event, radio or TV producers, in fact their words would be more damaging to me and my reputation showing how insecure they all are when dealing with Dr. Turi.
Meantime many more like George Noory, Roxy Lopez,  Jeffery Pritchett, Santos Bonacci, IN5D writers  Jerry Bertrand Pippin are  truly honorable and confident enough with my work to invite me on their radio shows and endorse me as the real thing! But I can not help if some other young insecure souls feel the way they do with me because I exhume total confidence in my ability.
 This is your chance readers to see if I am legit of if I am full of it! But regardless how you feel about me remember not to take my legendary honesty and direct approach to life as an oversized ego because YOU, very soon will be judging me correctly, not them!
I have nothing to prove I already did it over and over again and I am about to do it again in a few days! With such a confidence in my gift/curse doing endless accurate predictions I am not surprised those born with a serious dose of inferiority/insecurity complex  taught to practice modesty to get places in life, feel bad about me! Some will even get further, invite me on their show then change their mind the next day because their producer do not like my secure essence! INSANITY AT BEST!
In my drive to warn people I also take enormous chances with the NSA, the FBI, the CIA and the Department of Homeland security. In fact I already had two FBI agents visit  in my home but this will not stop me emailing them all over again today and share my last warning for President Obama and high probability for terrorist activity (hopefully it will only be only a natural cosmic Sun display, accompanied with large earthquakes, tornadoes and erupting volcanoes  but I would certainly avoid flying these days!)  I will literally "harass" them all with direct emails to their offices warning them of my premonitions and by now I am sure they are all waiting to see if I am right.
 HELLO – HELLO HELLO!
SOS to the NSA, CIA and FBI Elites
The

US MUST NOT

 reopen any diplomatic post closed due to al Qaeda threat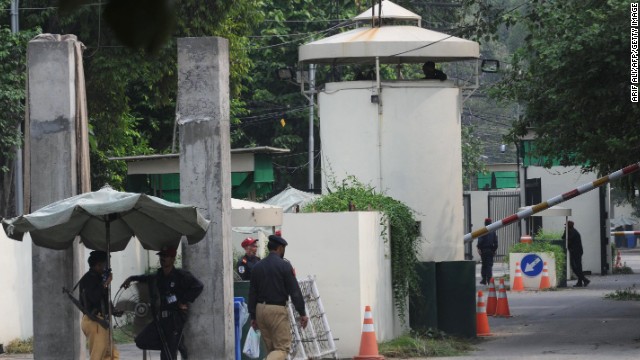 Washington (CNN) — All but one of the U.S. diplomatic posts closed this week in a sweeping response to fears of a possible al Qaeda attack will reopen on Sunday, the State Department said. The Obama administration closed 19 embassies and consulates throughout the Middle East and North Africa, and issued a worldwide travel alert due to the threat apparently linked to communications between leaders of the terror group.
You see readers, this is the difference between me and some conspiracy "Talking Heads" fearing power and the government, intelligently using your fears to survive and support their own endeavours FIRST!  I have NO fears, I do not fear power or God because I know too well the  human nature and its weaknesses, his sins and virtues and I also know how to listen and read God celestial warnings.
I am a different. smart and agile gazelle always keeping my "enemies" very close and being more than transparent with them assures me "alibi" security once my predictions unfold! I do not like the idea for them to think I must have connections with some terrorists groups and know the exact timing for SHOCKING NEWS AND EXPLOSIONS!  
The morons who never read anything of my work, will immediately assume I am predicting the end of the world or the assassination of President Obama, when ALL I am doing is to reach the NSA and the FBI agents and YOU, all my readers BEFORE with my windows of high probability for man made or natural disasters!
I belong to no group, I belong to no religions nor political agenda, I am like the wind cursed with a mission to help you recognise God's new cosmic identity with my undeniable predictions. All is that and that is all!
Should I be "eliminated" because I am using my gift/curse to warn you and your families? Or would you rather keep listening and following the numerous "cosmic unconscious" talking heads telling you LOVE or Jesus will fix it all upon his return? I have news for you readers, many well known dedicated  souls alive and dead already tried and they all failed. See at the state of your world human and wonder NOT that you are already living on HELL! 
Respect and order can only be established not only with a great does of love but an even greater dose of cosmic consciousness….something 99.09% of human do not own because of the  "The Physical / Spiritual Universal Educational Controlling Matrix" 
There is much more than what science or their five limited human sense can perceive and …"All I have asked for is a fair scientific investigation of my work for the sole purpose of promoting man cosmic consciousness, saving time, money and the lives of many people"    
  – Dr. Turi
KNOWING THIS IS MY LAST WARNING TO THE WORLD, PLEASE DO YOUR PART BY SHARING THIS VIDEO LINK "http://www.youtube.com/watch?v=xWc2zI-XcqY"  –  HELPING ME REACH THE WORLD BY SHARING ONE OF MY LAST COSMIC CODE NEWSLETTERS!
The future has and will always be my utmost trusted witness…
Dr. Turi