4/8/14
"Universal Laws are written in light through the signs – Cosmic Consciousness is… the awareness of God's celestial divinity and use it wisely to read the future and help others build emotional, financial and spiritual stability!" Read the future – Watch the future!
Flight 370 Mystery Solved It Was Pilot Suicide!
"As 'Optimism is fading away' as questions mount, the Malaysia authorities in charge knows it is a suicide but how many governments you know tells it all or exposes the reality of UFO for example? There is too much corporate money involved and trust at stake and all they are doing is; unlike the family survivors and the media, waiting and hoping for the batteries to die very soon and for this "accident" to dissipate into history! Even if they find the wreckage, the truth I exposed to you today in my remote viewings sessions will never, nor can it ever be understood nor accepted as fact by science and 99.999% of the world! And this is why you became a VIP… Join us today!"
Dear readers;
All I can do is to keep reminding you of the 2014 / 2016 Arian Draconis posted to the world well before those news made it to CNN… Now do not throw the messenger in the fire, do not blame me for a non cosmic conscious world suffering a God cosmic higher order they know nothing about! The fact is plain to see, read my warning posted back in June 2013 (and even earlier) and watch March 31st, 2014 news – North and South Korea exchange shots!
This unconscious Asian leader was born with the moon (country infra structures/family members) in Scorpio (DEATH/power) exactly like Saddam Hussein. Now do you see any similarities on how both treated their "loved ones" to maintain power and control? Knowing both non cosmic conscious leaders (including Vladimir Putin and President Obama) are still acting out their stars what do you think is next to come to the world?
But humanity (and science) could never learn from history because they can not read the cosmic signs suitably and misuse the human UCI as well as what humans are incapable of. If there is a way to control the outcome of humanity, you can start by acknowledging a cosmic God above and purifying your own thoughts while making a good use of the subtle but very real forces emanating from the supra-conscious in time and space.
"Ciber/Nuke attack only a matter of time!"
"DR. TURI PREDICTIONS ON OBAMA'S FATE AND THE USA"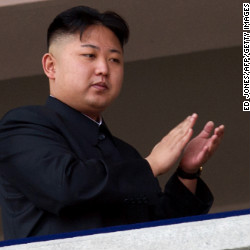 North and South Korea exchange shots
North and South Korea exchanged fire after North Korea's shells landed in South Korean waters during a military drill. Korean War Prediction On The Horizon?
Memo from "Korean War Prediction On The Horizon?" – "Kim Jong-Un, like Hitler, was born with the Dragon's Tail in Capricorn and this dragon cursing his 4th house (home/family/country infrastructures) and stimulated the killing of one of his close family member. He (and billions of cosmic unconscious human beings) is on his way to experience a mutual reception of his natal and hidden dragons affecting his career and public standing."
Memo From Dr. Turi 2014 – 2016 Arian Draconis Universal Predictions (VIP's Only)
Memo: "This dragon is all about IDENTITY and RACE and will induce many new reforms with emigration, build walls between the US and foreign grounds and forced to revamp ALL that involve emigrations/foreigners in or moving to the US."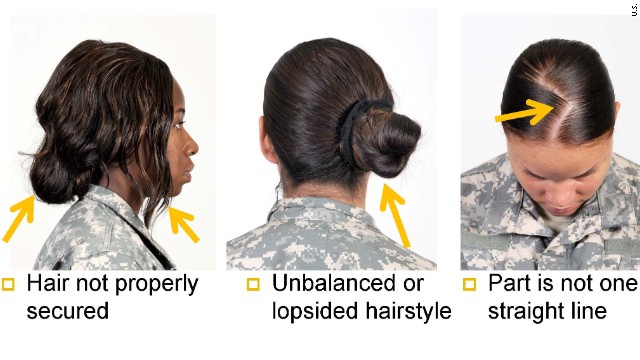 The U.S. Army's new ban on many types of ethnic hairstyles has some African-American women who wear their coifs in dreadlocks, braids and cornrows claiming racial bias.
Georgia school hosts first racially integrated prom
(CNN) — Last week, for the first time in decades, students from Wilcox County, Georgia, attended a school-sponsored prom that was open to all students rather than a private, racially segregated prom.
Now, or 10 months later can you connect with my 2014 Arian Draconis predictions?
Memo: This dragon is all about IDENTITY and RACE and will induce many new reforms with emigration, build walls between the US and foreign grounds and forced to revamp ALL that involve emigrations/foreigners in or moving to the US.
Never in a million years would I have imagined how right I was about emigration when I wrote my predictions for 2014. Gee let me tell what's going on with me readers, because since 1984 when I first arrived in the US a hell of a lot has changed with the NSA, emigration and the system… As far as I can recall, a legal alien has to apply for a new green card every 10 years but this may also have changed.
The first time I had to renew my Green Card it cost me only a few bucks and two weeks later I had it mailed to me and in my pocket. Indeed the post office as predicted has been also fully re-structured and this is not the way it goes any-longer! I had to pay $450 plus another $120 to accelerate the process, indeed time have changed for foreigners living in the US. If you do not have the money saved to pay for the wasteful bureaucracy involved, the NSA staff and cyber regulations etc. you will be in trouble.
I can't imagine how much and how long it would take for anyone else from in any country today to apply and wait for a Green Card. Unless you are a millionaire willing to spend a few thousands on an attorney, trying the American Dream my become just a dream.
I made it to 64 years old and I want all of today kids to live a good, productive safe life and, like I do, enjoy nature and their existence all along! Watch the short video!
DO YOU SEE THE US FLAG?
When the leadership is unwilling to upgrade to the spirit and what God truly is all about how it doesn't seem humanity can survive. Fifty years is all we have to UPGRADE because repenting for your sins has never and will never save the world!
Once the scientific and religious controlling educational matrixes upgrade their psychical vibrations and stop ridicule the spirit and the cosmic code I will have hope for humanity… Until then I can only regularly confirm my visions with the endless chain of horrific news cursing us all… Calling me names is not an option and for my evil enemies as that wont help humanity and bring them serious bad karma!
Do not misuse the Supra-conscious or see your fears becoming alive in the future…
Blessings to all
DT
2017 Nostradamus Personal and Universal Forecast
The Most Accurate Psychic Since Nostradamus
The psychology and neuroscience of terrorism by Dr. Turi