10/15/2014
"God created the stars and the heaven for more than the sake of beauty; He gave them to us for interpretation so that we may live a safer more productive life.   Dr. Turi
Dear Readers;
PUBLIC ANNOUNCEMENT –  DR. TURI IS NO LONGER OFFERING FREE COSMIC CODE NEWSLETTERS, SOS TO THE WORLD WINDOWS AND UNIVERSAL PREDICTIONS TO THE PUBLIC! BE WARNED, BE PREPARED, BE SAFE AND  JOIN THE COSMIC CODE WEBSITE.
"Let who ignore my warnings be cursed by the eternal rites of the cosmic code ceremonies for a cosmic God does not speak nor engage the fools…" Dr. Turi.
Atheists & Christians, A Cosmic God is Really Pissed Off At You!
Channeling The Greatest Prophet Of All Times "Notre Dame"

Nostradamus – "Sole Dios"
 "BECAUSE THERE IS ONLY ONE THIN HAIR BETWEEN DIVINE COSMIC  WISDOM AND PURE IMAGINATION!"
Nostradamus Prophecies and Dr. Turi
NEPTUNIUS RELIGIOUS DRACONIS
DR. TURI IS THE MOST CREDIBLE MAN ON THE INTERNET FOR PREDICTIONS 
CHECK 2009/2010/2011 PREDICTIONS
Personal predictions for all signs of the Zodiac
 Universal Predictions for the year 2015
 Note: "Faith – 11/2015-02/2017 the beginning of the End of All Religions" is the original prediction article and was posted February 11, 2013
Those Predictions were created in the month of October and posted on the Cosmic Code website for my VIP's November 7th, 2014
ACKNOWLEDGE ALL MY CLAIMS AND MY UNDENIABLE 2012/2014 UNIVERSAL PREDICTIONS
ALL SOULS BORN IN
///// AND /////

ARE THE TARGET OF THE DRAGON AND MANY WILL BE FORCED TO A FULL PARTNERSHIP RESTRUCTURE.

Order your Full Life Reading now, be prepared, be warned!

If you /////////////////YOU ARE STRONGLY ADVISED TO STAY CLEAR FROM LEGAL/ILLEGAL DRUGS AND HEED YOUR PERSONAL DRAGON WINDOWS DATES.

  MONTHS OF CAUTION
////// and ///////// 2015

1//////////////

2////////////////

3////////////////

4//////////////

5///////////////

6///////////////////

7//////////////

8///////////////////

9///////////////

10////////////////

11///////////////

12//////////////

13//////////////

14///////////////

15//////////////

16//////////////

17///////////////

18//////////////

19///////////

20/////////
*******
While precise cosmically customized health talismans work miracles to protect and build the 6th house of health, they also negate the 8th house of death.  Nostradamus, along with them used all sorts of potions made with plants, herbs and flowers he collected in "La Provence" naturally produced by the wild South of France mountains.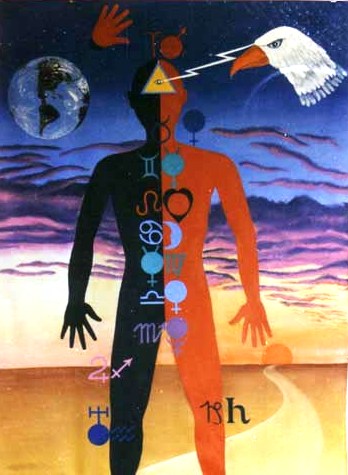 Nostradamus  "The Star lover Doctor" was a fervent student of all erudite men of the past and knew each part of the human body is connected with a zodiacal sign starting with Aries (the head) to Pisces (the feet.)
 Investigating your natal UCI and locate the nefarious planets by signs and houses is the first step to produce a personal powerful talisman or prescribe a natural potions to bring power to the weakest, prone to diseases organs. While my Astropsychology course teaches the full spectrum of divine medical cosmology, there is no way for me to even begin teach you all its ramifications here.
Each individual is a very complex cosmos in itself and an accurate prognostic and diagnostic demand serious researches on the subject's cosmic nativity. Meantime if you suffer an headache or break a bone, fixing it is "Universal" wisdom. And this is what I will now offer my VIP's as as precautionary measure to avoid catching Ebola or any other disease for that matter.
Combined with my "Universal Natural Blood Transfusion" the "magical potion" can also help if not eliminate other problems or addiction you may suffer. Sad enough the atheists, agnostics and "educated" scientists alike, will perceive me and all erudite men of antiquity, more as a "oil snake vendor" than a  true gifted "Soul Doctors."
A physician without a knowledge of Astrology has no right to call himself a physician – Hippocrates (ca. 400 BC).
"Hippocrates of Cos or Hippokrates of Kos, was an ancient Greek physician of the Age of Pericles, philosopher, naturalist, astrophile and is considered one of the most outstanding figures in the history of medicine." Did Hippocrate got a Nobel Prize?
Now on to all those vital informations and, while this educational homeopathic health oriented article and all my predictions are quite extensive,  the reader must take the time to read and assimilate it all.  The following directions are very simple and all ingredients available at any food store…
1/////////

2//////////

3//////////

4////////////

5///////////

6///////////

7///////////

8///////////

9///////////

10////////
SORRY THIS LONG EDUCATIONAL ARTICLE IS FOR MY VIP'S ONLY – JOIN US NOW! 
CHECK OCTOBER PREDICTIONS PRODUCED 9/11/2014
Big solar storm heading toward Earth predicted by Dr. Turi a year earlier!
Life is a constant process of changes that affect everything, including science deplorable perception of the divine. Little do they know of the power of the supra-conscious forces altering the atomic structure of the human physical/spiritual body and the marvels of magic and the true power of Talismans!
The Magical Power of Talismans!
 Dr. Turi on Aquarian Radio December 21st from 8pm to 10pm 
DT will join host Janet Kira Lessin on Aquarian radio to discuss the latest developments in relation to the Arian Draconian energy, religions, Ebola, ISIS,  and what is to come in 2015.
As of November 2015, the  Universal "Riligious Neptunius Draconis" will be in charge the world and the set of predictions presented at the bottom of this article is not for the fainted hearts!
While the young souls can only ridicule my predictive work, the more spiritual human beings who studied  both  the "2014 Arian Draconis Universal Predictions" and  the "Scorpius Draconis Universal Predictions"  will have no doubt of what the future has in store for humanity! This is the article I will complete with all the predictions by November 7th 2014 for my VIP's. Those predictions are still available  on the Internet for the world to judge!
While my quatrain and keywords speaks of an obvious Neptunian cosmic energy, the ocean, water, tsunami, California, chemicals, oil, diseases, poisoning, water, tires, mass suicide, religions, Pope Francis, the movie industry, pandemic *11 Colorado kids have mystery illness *Ebola fears spread to 4 continents" and the sad fate of the Titanic disaster came to my mind…"
The first time I mentioned a few of those words was on

April 4, 2014

 on Jerry Pippin radio show well before today's news… And this is why it is important for the reader to always ask the psychics or astrologers they trust, the proof of their solid, well documented, dated predictions! But don't bother, I am the only one doing so, may be because I am the real thing?
Memo from "Spiritual Phenomena Exist in Other Dimensions Dr. Turi Says!" 
"The main cosmic energy is Neptunian, this mean be prepared for important news from religions, the pope, oil, gas, the ocean, jails, drugs and the spirit.  In some ways, following this Grand  Cross  God's cosmic identity will be emphasized to Christianity while religions and the dying Age of Pisces must give room to the new Age of Aquarius."
And the results of my predictions are coming in non stop…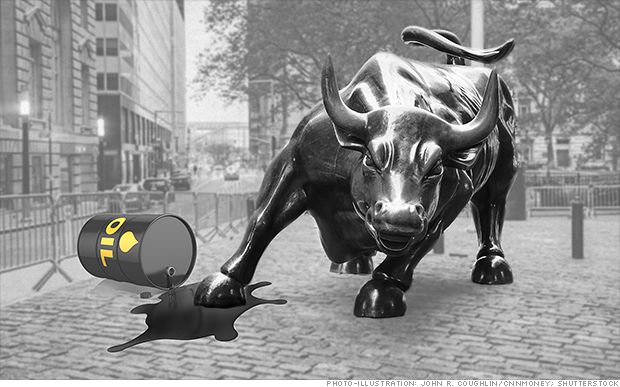 Crude oil tumbled below $84 a barrel on Friday for the first time since the 2012 Olympics in London.

Ebola fears spread to 4 continents
Note Neptune rules Pisces and, on the medical aspect of Astropsychology, this sign rules the feet! And so you see boots? Of course the young souls could never connect to the divine and can only ridicule what they know nothing about!  Indeed, thus this picture is a very serious omen of the things to come  to the world!
The Neptunius Draconis is "void of course" but its impact is already felt upon the earth. I have to keep the channeling in control but it is pouring with so much information and those predictions will be as obvious as the ones involving the 2014 Arian Draconis or "Hitler's invading, racial and deadly spirit" still cursing the world today!
Indeed you do not want to miss those predictions and not only heed my warnings but FOLLOW faithfully ALL the natural healing tips I will offer my VIP's.  While you may use my Natural Universal Blood Transfusion regularly, this alone will never be enough to build the supra resistant immune system you need to beat Ebola virus.
The Nostradamus homeopathic tips I will divulge to my VIP's and the crucial information can and will save your life. Meantime, the earlier you start the potion, the better chances you will have if, God forbid you catch the disease. Terania and I already started the process and this regimen must be performed everyday!
Once you get Ebola, your survival chances are currently ZERO, unless you are very wealthy and able to pay the exorbitant price for the experimental antibiotics that may kill you before Ebola does.
Once symptoms set in, a person is contagious and has six to 16 days to beat the Ebola virus or die. LEARN MORE
I will complete the 2015 Nostradamus Neptunius Riligius Draconis Universal Predictions and expose all the immune system tips on the Cosmic Code website by November 7, 2014. 
AFTER THIS DATE I WILL STOP WRITING FOR THE GENERAL PUBLIC, BECAUSE NOT ENOUGH PEOPLE UNDERSTAND NOR SUPPORT MY COSMIC WORK. 
*******
  Is your life and those of your loved ones worth becoming a VIP? 
Reply by Mrs. Turi: Think back to just before that of WW1, in which everything was already made up of the same crowd  that had per-planned  record citations –  which involved that of ones repayment alongside any other allegations that were too assessed by our administrations and its possessions.
It was the same for their allies and  other organizations just like today, who many are involved in private ownership of businesses and such who have wanted and still want America to be at war…For this reason, we have seen and are still seeing some very devious colleagues of theirs; who were and are all  deeply under suspicion for being involved in certain actions or acting under various unusual behavior, just to get everyone so mixed up in everything.
And you wonder why everyone is so confused?
Well, many of these so called contributors had given and still give to  the Commonwealth of Nations lots of BIG bucks.  There were and 'til this day, still lots of monetary agents implicated in this area of rule. All the same for JP Morgan and Co. who served as British fiscal assistant during the whole of World War I… There too was so much there already behind this secret understanding / often with intent to defraud already in the scheme of it all.
When it comes to the green, why yes;  most are stubborn like the bull indeed.
But when it comes to the signs every day all around us, it makes you notice things like a golden or shiny gray painting of a battle of some sort that is say, located in the parquet central area of a building for instance; and that makes it acceptable for one to think it may be an artful conception for something like gold and silver.
But then, when one actually starts to do their homework, they notice that maybe on the particular birthday and / or creation this place was set up to endure; perhaps a harmful clue of some sort, like that of a contamination was and/or is fast growing (hepatitis , Ebola etc.) and known at the same time to be that of an irritant and very likely that this forceful armament is being used in armed conflict against the population.
Think back to the Australian Antigen maybe?
This is no different than the very rich, powerful and well -connected people that work with some others…Others who are naive and extremely hungry for money or even just to be in the spotlight. Well,  those wealthy people may cultivate you, take care of you, pay you lots of money, end up brainwashing you in the end anyways, flat out giving you all that you may want in your life and finally they ask you for a mission of some sort…Well, money takes over for many; yes?
And many manipulate the power and use religion or any belief system for that matter as some kind of a license to do wrong. And while many may practice both 'white' magic some do both 'white' and 'black magic'  with cruel intentions. This is where the past that has followed one into this incarnation needs to be removed or used constructively….Otherwise be ready for another bite in the butt.
Then all of a sudden, there is also the intentional release or dissemination of biological agents. Call it suicide mission if you like but it's all the same set out to destroy the lives of others and spread the deadly disease…No different than that of religion / hard hardheadedness set out to destroy the world and spread its deadly afflictions aka ISIS…It is like many other ailments, just fighting the spiritual – hidden dragon's polarity representing man and the snakes lost wisdom within each one of us.
It is the the same thing as the 13 principles of faith otherwise known as 'Ophiuchus' or Astropsychology  of all really which is 'royal'
but has all been used and abused.

The purpose of those who do this and use others (puppets) was and still is to expand your fears and make everyone extremely distressed. Basically so others feed off that fear or evil and  many die as possible. This is all to build the need for some kind of resolution to the bad situation like a physical cancer.
All to make the rest of the world get ready for some kind of brand – new wonder medication or drug that can offer a solution to Ebola…To generate a large retailer market for that drug and to try and guarantee that there will be a large gain from it's exchange for the money.
Once more and as common as it may be,  it is those skeptical and vulnerable, sightless and many who are just too trusting of everyone that are used as the prime experimental subjects in this crazed gamble or enterprise…And this time they are using the African – American inhabitants.

While the age of Pisces is dying, there is no end of the world but rather the dying of one age and we are entering into another…Basically we have already into the Age of Aquarius but even though many are waking up, it is those in charge today still like knights of the old order and they are in charge of the new order. It's not about the arc (boat) of some promise but all about what lies in the contract?
And unfortunately this world has a ruling elite, a political class and ignorant masses that genuinely doesn't care nor chooses to be suitably incisive – Too much sarcasm. Too many who pretend to be  insightful but are just assuming or too Neptunian. http://www.drturi.com/reference/psychic-accidents/
Some heck of a <0> New World Order <0> that will be. This is WW111 and just another battle based on the same 'stone' which our predecessors fought on over and over again. I mean we already had nukes in the past and it doesn't mean it can't happen again…That's the real deal on the 'Battle of Armageddon.'
Too many who are to be so educated about everything but only by the book and too ordinary but have not much second judgement. Enlightened and historically knowledgeable my @$$… Most don't even get the 'I.E.' rule of it all…
"Illuminat-I" keeps everything under their thumb. (i is commonly used to designate electric current = "fire" in these regimens. A"FALSEHOOD" title given ending in letter *I used for the wrong application of the Draconian energy which comes from the farthest constellation of Draco – Latin for dragon"- When combining the math and symbols for the total set – preparation.)
Then we have the alleged real partners of the USA, which is and has forever been acting with the "Secret Hand." The help or better known as; often doubtful help. The valid Illuminat*E (calculated as the sum of the infinite series – Other Component to the Formula).
Nevertheless, between ones sensibility and what one creates in their mind, lies a huge sphere of forbidden mass and that is what it is…A battle between the ice giant and which can be described as Saturn; which is not entirely a gaseous planet but is also an aspect, for someone learning to grasp one's own fears; opposite the other gas giants; slowly but surely executing the soul.
It's about learning those universal laws that have been set well before this time and since forever as the earliest of wisdom, other than just that of what was written only by 'Man.'
The Ice Age isn't too far away you know, or at least so it seems… I mean,  folks have put their gas masks on a long time ago. (EX: DOOMSDAY PREPPERS)
But like that's going to save you…Enjoy what you can; while you can.
Blessings,
Terania