2017 Nostradamus Personal Forecast
Dr. Louis Turi © 2017Predictions Published July 2016
All rights reserved.
All rights reserved. No part of this publication may be reproduced or transmitted in any form or by any means, electronic or mechanical, including photocopy, recording, or any information storage and retrieval system without permission in writing from the publisher.
Star Theme Publications LLC
4411 N. 23rd Street
Phoenix, Arizona 85016
Published in the United States of America
2017 URANIC FIRE DRAGON
Change of cosmic guards will take effect in May and will peak in August and September 2017
Quatrain
Uranus Lord of Explosive Future Rules
Never Seen Before, Impossible Becomes Real
Nature Cosmos Rebels Speak
Keywords
Fires / Children Shocking news / extraordinary / nukes / Missiles / UFO's / impossible / unimaginable / unbelievable / discovery / tremors / fires / volcanoes / earthquakes / Tsunami / earth changes / tornadoes / cosmos / scientific discovery / televisions / technology / humanitarianism / astrology / the very old / the very new.
Dear readers;
Many of you may want to know more about hurricane Irma, yes? Keep reading and share please.
My articles may sound redundant but it is only through repetition that you may acknowledge the veracity of my work and why you better take me seriously.
It is important for the skeptics to realize the quatrain and keywords above were published in

July 2016 or well over a year before

hurricane Harvey and Irma cursed the US. Those natural and man made disasters (Kim Jong-un nukes news ) are the results of the August 21, 2017 solar eclipse predictions!
"God created the stars and the heaven for more than the sake of beauty; He gave them to us for interpretation so that we may live a safer more productive life. Man is superior to the stars if he lives in the power of superior wisdom. Such a person being the master over heaven and earth, by means of his will, is a magus, and magic is not sorcery but supreme cosmic wisdom. Paracelsus
I added a sentence "God nowhere to stop rain!" in the usual quatrain. And since then, my visions unarguably became a reality. Thus, if I was right over a year ago about today's SHOCKING / NUKES news, maybe you should heed my warnings for the near future.
I keep warning the world about the reptilius' various effects upon all human beings, particularly upon those who own a position of power (politicians/famous people etc.) Yet, the unconscious human race is unable to assimilate, accept or fight such controversial, far fetched topic!
Those entities are winning the battle against humanity creating more fear, more chaos, more confusion, more evil and more extraordinary natural disasters never experienced before! Especially when the reptilius succeeded removing me from all major popular websites and contaminated the body, mind and soul of so many oblivious "lost souls!" Google, Facebook, LinkedIn, Satan's Minions and Dr. Turi
I publicized some of my predictions (and the results) to make a point, something I saw well before today's dramatic, shocking and scary news plaguing all news channels daily!
And while I am warning people, please do not blame me for the devastating news and what is coming to humanity for not hearing, supporting or acting in our behalf!
The very last thought you may have, could be about me and my predictions… And it will be too late! You may join us? or maybe you're waiting to see if my ultimate catastrophic prediction will take place?
THIS ATTITUDE WILL NOT HELP!
I understand reminding you of such tragic fate is something many "Neptunius born" would rather ignore because the undiluted truth is not something over sensitive, scared to death, insecure, religious people can handle too well…
I foresee more fear, ignorance, enviousness, religious and/or atheist convictions and a lack of support clearly dictate how reptilius infected (indoctrinated) most humans are!
The majority could probably care less than to read "Galactic Federation Grand Cosmic Order" and join us to fight the reptilius and some will keep hiding their cosmic ignorance and fears through the ridicule, religious archaic beliefs or scientific correctness.
Not to forget the conspiracy heads who are clueless about the spiritual purpose of our solar system and the reptilius' agenda!
"Where Cosmic Consciousness is lacking; science, conspiracy and religious deceptive imagination have the wrong answers. There are no accidents, nor circumstances, only cosmic consequences the five logical human senses cannot yet perceive."Dr. Turi
Published July 2016 Prediction #4:
The fear of cyber and nuke attacks and our vulnerability will become a reality prompting the secret services to take drastic actions calling out the world best ingenious, gifted brains to stop North Korea, China, Russia future wars and cyber warfare.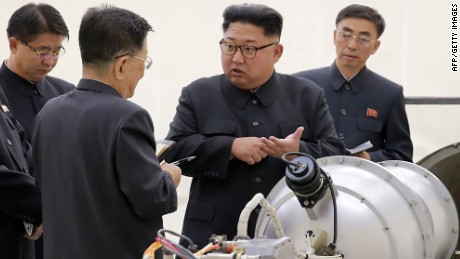 Update – 9/3/2017
North Korea tests powerful nuclear bomb
Update – 7/2/2017 – New York commuters' 'summer of hell'
I did not have to wait for August or September 2017 and until ///// 20// to see a few of my visions to, already become a reality… Join to read the full set of predictions!
Predictions Published

July 2016
CLICK HERE TO READ THE UNIVERSAL MIND BOGGLING PREDICTIONS FOR 2017

CLICK HERE TO READ YOUR PERSONAL BOGGLING PREDICTIONS FOR 2017
2016 was a year

of water

2017 will be a year of heat and

fires…

But do not expect the fire dragon to take over the watery dragon soon!
"Be ready for one of the most shocking man made and/or natural disasters to curse humanity!"
Sun High Burning Sky Month (August)
White Moon Speak Glory
Man Lost Challenge God In Vain
Wasted Souls Drown Fire Fear Real
Update Untold number trapped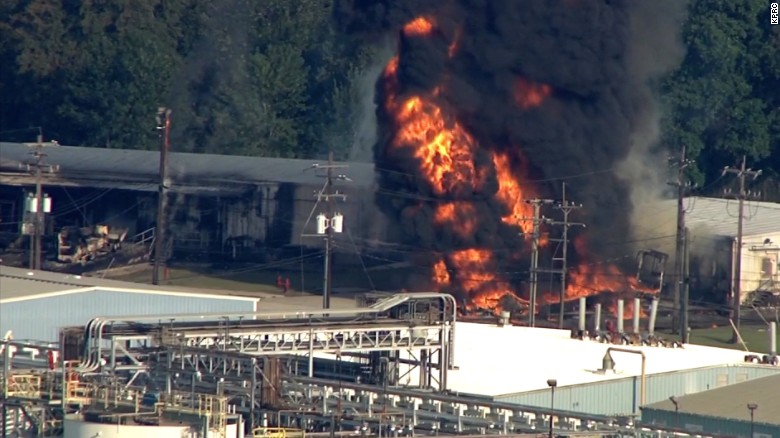 Harvey aftermath: 13 toxic waste sites flooded
Wasted Souls Drown Fire Fear Real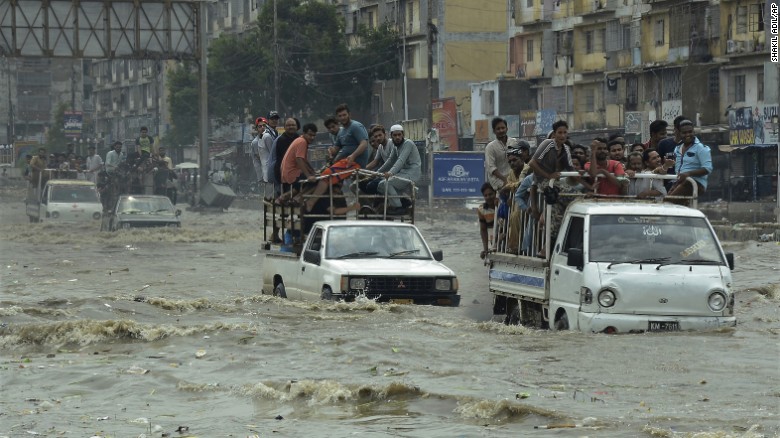 But ultimately you want to know more about Irma yes?
Bot so fast, Dr. Turi DOES!
Indeed I know it will hit the US much worse and both the public and the experts are unwilling and unable to enter the archetypal realm of supra-cosmic consciousness and will never relate nor accept a real modern prophet' supreme wisdom!
While the system is corrupt and does the same things over, keep in mind that while y
ou have elected a dual President, you

MUST

experience everything (good or bad) at least TWICE during his presidency (

this includes NUKES!

)
But not many are paying attention to my warnings about learning about the stars and fate of you and the world. Donald Trump President?
NASA, the NWS and the

National Centers for Environmental Prediction

have no clue and will never give you ANY reliable timing (or location) to where a hurricane will land or where the next big quake will hit, mostly because the energy is universal (any time and/or any place) but more so during my SOS window or ones personal dragon window dates and you have my work FOR FREE!
The good news is with millions of readers world wide, there will always be curious and smart Superhuman join the cosmic code private website to learn more! At least for as long as the world exists on this level…
September 10 / — / —
(48 hrs centering the dates)
Hidden secrets sex, money come to light
Raw power challenges police deadly villains
Ugly face of death drama horror surface
Nature man's religion bloody folly reign
Russia / Famous Death / Dramatic Death News / Police news / FBI / CIA / Secret services / Secrets to light / Mob / Scandals / Terrorism / Cyber attacks / Abduction / Finances / Super wealth / Sex / Porn / Prostitution / Life and death / Serial Killers / Undiluted truth / Nature and Man Made Wake up Call.
It is ONLY through repetitions and your critical investigations that you will realize my predictive gift should be heeded seriously for my timing is simply impeccable!
"Let who ignore my warnings be cursed by the eternal rites of the cosmic code universal ceremonies

for a cosmic God does not speak to fools." Dr. Turi
*****************
Thus, as always before assuming anything, all you have to do now is to WAIT for September 10 and as I did COUNTLESS times before, acknowledge all the dramatic news that will unfold during this upcoming deadly window.
The fools mentioned in this article in this saved Facebook discussion could never ever challenge my predictive, well documented, dated work! All they could do is to assume and I wonder how they feel now with a second dead on hit?
Those idiots have nothing better to offer the world and better yet, no well documented, dates warnings either.
Memo: The reptilius will concentrate more on technology, air accidents, cyber attacks, large earthquakes, tsunami, volcanoes eruption, tornadoes, natural disasters and nukes news on September 3rd! Thus for quakes above 6.0 WAIT for September 3rd because this eclipse effect is still mounting and in motion until then!
Yes you may say the North Koreans are testing nukes, but both earthquakes and nukes are mentioned in the keywords and believe me, neither the secret services nor

Kim Jong-un told me about their nuclear tests!
The timing is perfect!
Let my vision Published in July 2016 reflect the true predictive gift (curse) I own instead!
Read again! Prediction #4: "The fear of cyber and nuke attacks and our vulnerability will become a reality prompting the secret services to take drastic actions calling out the world best ingenious, gifted brains to stop North Korea, China, Russia future wars and cyber warfare."
The world of science will never honor the word science and put their traditionally "educated idiotic pride" in their pocket or consider using the cosmic code as a new platform to serve the taxpayers more accurately… Because I can assure you only an infected envious subhuman will not be able to give me justice or recognize my timing as undeniably accurate! And that I am better than all geologists combined could or anything they ever could accomplish!
"Insanity: doing the same thing over and over again and expecting different results. The intuitive mind is a sacred gift and the rational mind is a faithful servant. We have created a society that honors the servant and has forgotten the gift. We will not solve the problems of the world from the same level of thinking we were at when we created them. More than anything else, this new century demands new thinking: We must change our materially based analyses of the world around us to include broader, more multidimensional perspectives." ~Albert Einstein*
Continued (Original article) – I wish Yarnell's brave firefighters had read my predictions but like 99.99% of human beings, they did not read nor heed the signs and paid the ultimate price being at the wrong time at the wrong place… God bless their souls!
"Those devastating 2017 cosmic winds are aiming for celebrities and your children!"Be warned, the 2017 Universal Dragon is after all the children of the world, including yours.
You should pay attention to my visions and help fight the nefarious reptilius hijacking their vulnerable young mind THROUGH TECHNOLOGY! This phenomenon can never be understood by a rational science and will soon get even more out of hand! Famous people , politicians and children are their target in 2017!
This is a very small sample of my condensed Universal interpretations for the 2017 Dragon; the main cosmic energy is ////// in nature, this mean be prepared for important and deadly news involving ////////////////////////////////////////////
The countries targeted by this dragon are; //////////////////////////////////
God's cosmic will impose ////////////////and bring about ///////////////////////:.
The danger will reside in ////////////////////////////////
Souls born in //////// and ////////// or those born with a moon, rising, a natal or hidden dragon in the sign of //////////// or ///////// (i.e; David Icke / Madona / Obama/ Trump / Schwarzenegger, Mick Jagger etc.) will be ///////// or //////////// by this dragon, all depending of /////////////.
Any affairs by house and sign ruled by /////// or /////// will undergo a full positive/negative restructure.
Ask for a consultation to find out more on how this //////////// will affect you at a personal level. We are asking all our precious VIP's NOT to share those incredible channeled information with the public.
Doing so will result in your immediate expulsion of the Cosmic Code private website with no chance of joining us again. Remember the public is NOT ready and usually unwilling to accept such incredible visions and predictions.
I see incredible news about //////////////// and an explosion of //////////.
The dying Age of Pisces must give room to the new and dangerous, unpredictable Age of Aquarius and /////////////// or //////////// and the sad fate of the /////////////// come to my mind…
Official UFO's are like my predictions, UNDENIABLE!

Chile Helicopter UFO
Girl, 12, Livestreams Her Own Suicide On Facebook
A knife-wielding man climbed over the wall of a kindergarten and stabbed and wounded 11 children in the Guangxi region of China on Wednesday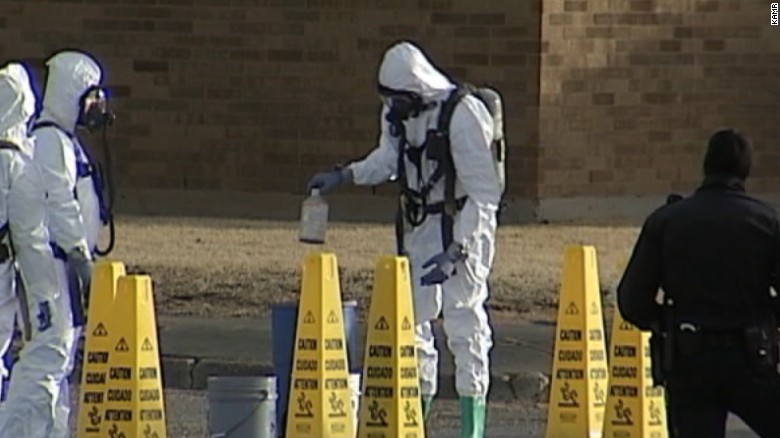 Predictions Published July 2016: "This dragon will produce unloved, insecure, mentally and physically sick kids because of many heartless reptilius infected souls abusing them. The world will uncover how degraded and ignored their children became and many will not survive this burning dragon." Famous ones beware, the Dragon wants you and your children!
THIS DRAGON AND THE REPTILIUS ARE AFTER YOUR CHILDREN
RIP
Valerie Fairman Christmas desperate call to all parents! Help save your children!
Punishing children in the name of a man made religion?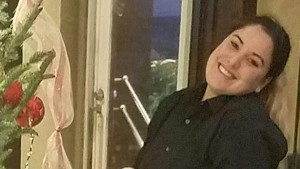 Millions of China's 'missing girls' existYou MUST HEED my warnings and know when and how those cosmic winds will affect you and your loved ones at a personal level :