6/13/2016
"The universe is under no obligation to make any SPIRITUAL sense to anyone – God Have Mercy on all your lost children ignoring or challenging your eternal cosmic presence…" Dr. Turi
From paul ; "Pete, Thank you, for allowing Dr.Turi to be on your show. I got to know Dr. Turi, after the events of 9-11, when he would be on the C2C radio show. By listening to his predictions after that time, I would write these dates down and these events would occur 100 percent. In the past by being around people like this, I use to say that they were Crack Pots.
2016 NEPTUNIUS RILIGIUS DRACONIS
Neptunius Dios Spiritus Fatua Benigno Numine
Fear Water, Drowning Fire, Black Tainted Blood
Dreams Reality Rivalry Poison Mad Spiritus
All False Gods Lost Children Join To Kill
ALL SOULS BORN IN SEPTEMBER OR MARCH (VIRGO OR PISCES) OR WITH A MOON, RISING, NATAL OR HIDDEN DRAGONS IN VIRGO OR PISCES (Omar Mateen / Christina Grimmy / Mohamed Ali / Sheriff McDonnell / Sheriff Joe Arpaio / Prince / Tyler Summitt / Charlie Sheen / Kesha / Bernie Sanders / Celine Dion / Bobbi Kristina Brown) ARE THE TARGET OF THIS DRAGON AND WILL BE FORCED TO A FULL PARTNERSHIP AND GENERAL LIFE RESTRUCTURE. MANY WILL BE FORCED INTO WONDERFUL CHANGES AND SOME CALLED BACK TO GOD! IF YOU OWN A STRONG NEPTUNE IN YOUR UCI YOU ARE STRONGLY ADVISED TO STAY CLEAR FROM LEGAL/ILLEGAL DRUGS AND SEEK MY SERVICES IF YOU FEEL UNUSUALLY DEPRESSED!
At this point readers, if you are a cop, a FBI agent, know a cop or a FBI agent and you are smart enough to detect the values of my Cosmic wisdom, please pass on this article widely!
You may not know just yet but you may save the life of another cop or anyone smart enough and willing to learn from me. Sad enough a cosmic unconscious Donald Trump will use the news at his advantage by steering more fears and more separatism into the gullible unconscious herd he lead.
In no way will he ever be able to "screen" millions of innocent Muslims and point out only those who are prone to radicalization by ISIS.
Donald Trump responded Monday to the worst terror attack on U.S. soil since 9/11 with a tough call to clamp down on Muslim immigration.
But Trump is part of the uneducated mass and commissioned by the reptilius to create more fears, more chaos, more separatism and ultimately the end of the US as we know today! Donald Trump is a peon of his own stars and totally oblivious of his own idiosyncrasies and giving power to a leader who knows nothing of himself is indeed very dangerous… Donald Trump President?
I do not have the same voice to make any significant changes and bring more awareness to what the reptilius are doing to humans on planet earth. And even if I did, like the inefficient FBI, I would probably be cursed to death for trying to bring some sense into the herd who is unable and unwilling to perceive my cosmic work or even heed my warnings anyway.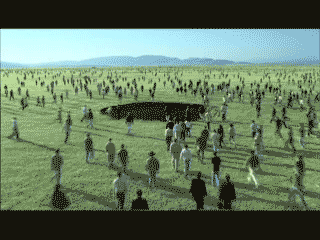 Feed the religious or scientific matrixes or free your spirit with Dr. Turi
God Have Mercy on all your lost children ignoring or challenging your eternal cosmic presence…" Dr. Turi
If you need to develop or refine your cosmic vibrations, attract love and light, UFO's, luck, health, wealth, or repel bad luck, the reptilius infestation and curses I can only strongly recommend you to read all about "The Power of my Talismans."
Regularly a Universal talisman cost $1500, with a live VIP Skype session, but you can get it for half price or $750 if you become a VIP for 12 months minimum first.
Regularly a UFOs (or health, work, love and career ) talisman cost $500 but you can get it for half price or $250 if you become a VIP for 12 months minimum first.
Please e-mail Terania if interested at: teraniapromodir@gmail.com and she will set you up.
Dr. Turi back on air with Pat Fringe (K-Talk) Fringe Radio, Saturday July 23, 2016 from 7-9 PM PST. Louis will speak on the current universal dragon in Virgo / Pisces and it's impact on the world, as well as how it will affect the upcoming 2017 axis in Leo / Aquarius. He will also speak further about E.T.'s both benevolent and reptilius as well as UFO's and other metaphysical secrets. Email Pat or call during the show if you want to experience a mini reading on the air.
The Cosmic Code is designed to teach the "divine" to all our VIP's who may have questions about a dream, a wish, fears, a job, a decision to make etc. But again, this work is not for normal people but for those who vibrate at a very high spiritual cosmic speed. Join us, we are there for you in the Cosmic Code website.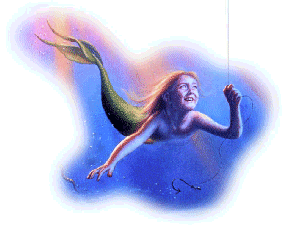 If you are one of those rare spiritual human beings in the ocean of life looking for my uplifting spiritual hook, and interested in learning more about the Cosmic Code, God Cosmic Divinity, Astropsychology or Astroforensics just ring the bell! I will open the door of a new world above for you to join our VIP's in our Cyber Cosmic Code University! All the answers to what it means to be human and so much more is awaiting you!
Blessings,
Dr. Turi
Acknowledge the 2016 Universal Neptunius Dragon be smart, put your hand on my 2016 Nostradamus Personal Forecast for all signs .
Remember readers, we have you and together we are a formidable force to reckon with and changes can be made in an over medicated, controlled, abused, misinformed society. But only if you trust in my cosmic teaching, show your support, share my articles and join us to discuss all the above.
"God and His prophets are soon relegated to a rather insignificant position in a world more concerned with following its own path to perfection." Nostradamus
If you aim for the truth, if you can handle the undiluted truth and want to own the golden keys to what it means to be human and most of all, if you are ready for us; this is where you will find Terania and Dr. Turi to serve you with the light of God's real cosmic divinity.
Come and drink at the source of all wisdom
JOIN US SUPPORT THE MISSION
The Magical Power of Talismans!