7/20/2014
"He is wise who understands that the stars are luminaries created as signs. He who conquers the stars will hold the golden keys to God's mysterious universe."
Nostradamus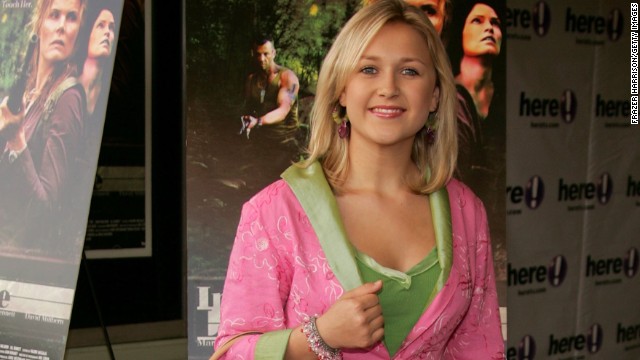 May God bless your young lost soul
(CNN) — Actress Skye McCole Bartusiak, who played Mel Gibson's youngest daughter in "The Patriot," died Saturday at her home in Houston, her mother said Sunday. She was 21.
Dear Readers;
Each passing day I realize how lucky I am to be 64 years old and still alive…
Indeed Skye McCole Bartusiak is the latest victim of the  Hollywood entertainment and the pharmaceutical matrixes. She suffered a similar fate as Michael Jackson, Whitney Houston and countless of celebrities with the difference that she committed suicide…
But why would I be so sure of the reasons for her demise you may ask? Because Astroforensics or the stars, do not lie and allow anyone cosmic conscious enough to perceive the plain truth.
First she was a Libra and joined the many people cursed by the current 2014 Arian Draconis, she was also suffering one of her 2014 personal negative  "cosmic biorhythms" and could not handle the pain.
Memo:  "This dragon is ruthless and invasive and will directly affect souls born in October (Libra)  and April (Aries)."
Depraved of cosmic consciousness, top religious leaders and their gullible followers have no clue of the signs predisposing people such as Skye to live a famous but very short life because their karmic UCI is ill fitted for a public, famous life!
Why would someone so young, so famous, so wealthy who had it all decided to end her own life? Indeed there are no accidents, only cosmic circumstances at work science and the world at large has yet to uncover! All is provided in Dr. Turi's cyber cosmic university because the traditional educational system has lost the spirit and still deny the soul of the cosmos! 
So many uneducated parents are working overtime pushing their children in endeavors a cosmic God does not endorse and the results are dreadful. What seems to be a "wonderful break"  for fame is actually a death sentence for many cosmically unaware people.
Sad enough the world is not ready just yet to comprehend my highly spiritual work and can only assume I am a psychic and my work is only a wasteful pseudo-science… That is the price I have to pay for being 50 years ahead of the norm and the main reason for me to attract UFO and ET's since I was born.
All I can do is to warn all concerned parents and anyone looking for fame to consult me so I can perform Astroforensics and Astropsychology and investigate  God's will and guide you accordingly with my services.
 I will now elaborate and explain in great detail why Skye ended her life by exposing her cosmic identity. I love to teach more secrets involving the Cosmic Code jurisdictions (God celestial will) to my wonderful, smart and curious VIP's.
"I will speak to you but you won"t hear me, I will present myself to you but you won"t see me."  God – Let me help you raise your Cosmic Consciousness and teach you how to heed God" signs.
Remember my work is not for the religious feeble minded lost souls but for a more intelligent crowd of human beings able and willing to explore the reality of a cosmic God speaking to his children through the signs…
"God created the stars and the heaven for more than the sake of beauty; He gave them to us for interpretation so that we may live a safer more productive life.  Man is superior to the stars if he lives in the power of superior wisdom. Such a person being the master over heaven and earth, by means of his will, is a magus, and magic is not sorcery but supreme wisdom.
~ Paracelsus
The Magical Power of Talismans!
Now on to the explanations… SORRY VIP'S ONLY!
PLANET POSITION (HOUSE) DIGNITIES
Sun 05Lib37 (2) fall
Moon 03Sco45 (3) fall
Mercury 15Lib54 (2)
Venus 04Sco06 (3) detriment
Mars 08Can47 (11) fall
Jupiter 27Vir25 (1) detriment (traditional)
Saturn 12Aqu06 (6) dignity (traditional)
Uranus 14Cap04 (5)
Neptune 16Cap11 (5) fall
Pluto 21Sco07 (3) dignity
MNNode 25Sag25 (4)
MSNode 25Gem25 (10)
IN MUTUAL RECEPTION: Saturn in Aquarius Uranus in Capricorn
DISPOSITORS: Sun disposited by Venus
Jupiter disposited by Mercury
Moon disposited by Pluto
Saturn disposited by Uranus
Mercury disposited by Venus
Uranus disposited by Saturn
Venus disposited by Pluto
Neptune disposited by Saturn
Mars disposited by Moon
Pluto disposited by Pluto
ASPECT PATTERNS: Cardinal T-Square Mars
Sun – focus
Mercury – focus
Uranus
Neptune
SIGN MODALITIES: Planet Points Percent
Cardinal 6 50 %
Fixed 5 42 %
Mutable 1 8 %
SIGN ELEMENTS: Planet Points Percent
Fire 0 0 %
Earth 3 25 %
Air 4 33 %
Water 5 42 %
IN CRITICAL DEGREES: (Mansions of the Moon):
Pluto
MOON PHASE: New
MOON LATITUDE: 03 S 55
MOON DISTANCE: 369400.2 km. Close Distance
MOON SPEED: 14.27837 deg/day Fast Speed
OUT-OF-BOUNDS DECLIN.: None
DOMINANT CHART HARMONICS:
ODD LOWER-ORDER: 1 0.96558
3 0.98652
EVEN LOWER-ORDER: 8 0.98705
4 0.99276
ODD HIGHER-ORDER: 175 0.94225
37 0.94614
EVEN HIGHER-ORDER: 128 0.93545
40 0.94591
"Universal Laws are written in light through the signs – Cosmic Consciousness is… the awareness of God's celestial divinity and use it wisely to read the future and help others build emotional, financial and spiritual stability!"