Blade Runner" Pistorius Draconus Scorpius Fate… yes he was born in November! 
 From www.drturi.com – Prediction posted in 2010:  "ALL SOULS BORN IN OCTOBER AND APRIL ARE THE TARGET OF THE DRAGON  – ALL SOULS BORN IN MAY AND NOVEMBER  ARE ALSO THE TARGET OF THE DRAGON AND MANY WILL BE FORCED TO A FULL PARTNERSHIP RESTRUCTURE."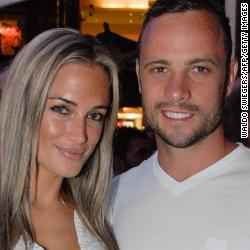 'Blade Runner' held in girlfriend's death
A famous model is dead and widely admired Olympian is charged with murder after a Valentine's Day shooting. 
Pistorius' model girlfriend shot dead

Model Reeva Steenkamp was looking forward to Valentine's Day. "What do you have up your sleeve for your love tomorrow?" she tweeted.
Dear readers:
 Before explaining how the Scorpius Draconus forced Pistorius to kill his girlfriend, let talk about another powerful omen that took place in Russia yesterday. Again I do not expect the rational scientific community to remotely relate to the intuitional domain of my work but all I can do is to translate yet another phenomena.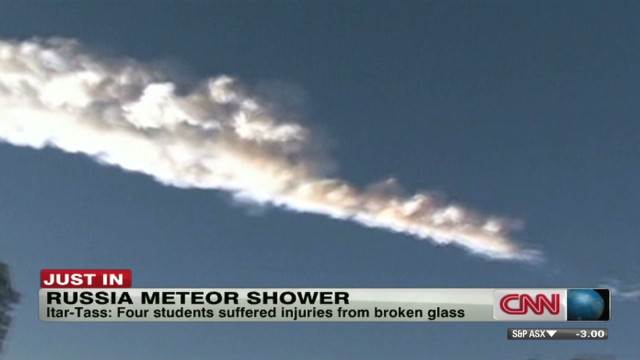 Meteor blast injures 725 in Russia
In "Cyber/Nuke Attack on the US, only a matter of time!"I wrote… "Anyone threading on his natal Dragon's Tail, regardless of education, public position or achievements, the soul can only pay the penalty of ignorance in the long run. Again President Obama is not lucky in the world of Aquarius  technology, Air Force One  making America very vulnerable and prone to cyber attacks on its banking system  (*now I can add cosmic debris) – Worse Aquarius rules NUKES and like President Obama, America owns an Aquarius  Dragon's Tail making the situation very dangerous for us all.  Asia  is an Aquarius region where the President' speech did not reach the Leaders and the people's heart Obama Bad Day in Asia"
As usual I also blasted all FBI  and police offices and the nonchalant crowd of powerful people making up my special Internet "Black List" and as expected, this is the response I got from from a FBI Agent!
"The U.S. Secret Service has jurisdiction over the protection on the President, Vice President. Et al."
 Phone   
602-640-5580
 Thanks –  FBI-Phoenix
This is to tell you how cosmic unconscious those kids are and how much they have to learn from me! But to really understand the Cosmic Code and its impact upon a President and all his countrymen, all I can do is to remind you, that President Obama's fate is under the jurisdictions of God and the stars and all of us under his command will suffer his fate. Again like a young mother who married Mr. popular because he is handsome,  rich and magnetic. Or in the case of Pistorius, against all odds, from a serious illness managed to raise from hell to heaven… But what a cosmic unconscious young Lady does not know his karmic UCI is set to become rich, famous, use drugs and finally kill her, then end up in jail! And this is why I will explain later on in great details to my VIP's.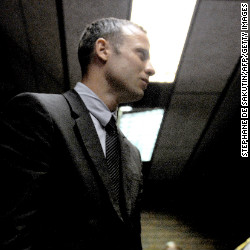 The Scorpius dragon is doing its job and the cops, the scientists and the world are still unconscious… Did anyone of them read " Warning Scorpius Dragon Has Arrived!" yet?
Steenkamp's killing rattled South Africa, not only for the fame factor, but also because the country is grappling with a disturbing problem — 71% of women report that they've been the victim of sexual abuse. Just in the past few weeks, 17-year-old Anene Booyson died after being gang-raped and mutilated in the tiny tourist town of Bredasdorp, two hours southeast of Cape Town.
First acknowledge what my 2013 Moon Power mentioned a few days ago! Remember Dr. Turi is CNN before CNN and you should get your copy ASAP!
Events: On a large scale disturbing news is to be expected and may disturb the population. The government may be forced to make very important decisions that could affect us. Be ready to hear about disasters such as the following.
Memo of a quatrain posted on my website for my VIP's.
Entrails Upset Spit Above
Fire Wind Water To Dance
Stars Command Shock Science
Calm Deception To Strike
KEYWORDS  
Cosmos News / Nuke / Weird news / Surprises / Explosions / Shocking / lightning / Humanitarianism / Discovery / Earthquakes / Volcanoes / Tornadoes / NASA / Aeronautics / Technology / UFO / Tsunami
SURPRISES AND EXPLOSIONS! "Uranus, the Lord of explosions and surprises will show his power. While none suspect the "surprising lightning will strike" and the results of previous predictions under such stars were quite obvious. Expect this type of shocking news soon.  And a few days later the results! *Report: Russian meteor shower causes blast; hundreds injured
While I have a burning desire to warn you in depth of this extraordinary powerful and deadly Draconus Scorpius, translate the future and what to do to avoid the worse, this long and educational Cosmic Code newsletter is for my VIP's only!  Thus READ MORE ABOUT THE DEAL AT THE BOTTOM OF THIS  PAGE
IF YOU ARE A STUDENT , A FRIEND OR A STRANGER  TO OUR WORK PLEASE WATCH THIS VIDEO! ALL THE COSMIC UNCONSCIOUS ARTISTS IN THIS MOVIE *SUBCONSCIOUSLY  SPEAKS OF THE POWER OF DRACO THE DRAGON HEARTS/HEAD PROTECTIVE COSMIC FLUID AND THE STARS! STAY AWAY FROM HIS DEADLY TAIL USE THE FIRE PROPERLY!
PLEASE CLICK TO WATCH THE "DRAGON HEART WISHES"
LISTEN TO OUR LATEST RADIO SHOW 02/13 TALKING ABOUT THE DRAGON
DID YOU WATCH HAPPY VALENTINE WORLD?
 IMPORTANT NOTE  I AM OPENING THIS DEAL FOR 24 HOURS ONLY!
DEAL ON MY BIRTHDAY ONLY!
on February 26th, 2013 I will be 63 years old, thus for my birthday (from 6:00 am to 12:00 pm ONLY) I will offer the public the option to join the Cosmic Code website for 12 months for only $25.  The regular price for a 12 months subscription is $99.95 so make note of my birthday 02/26/2013 and become a VIP!  All you have to do THEN is to make a $25 donation and immediately email my wonderful wife Terania at teraniapromodir@gmail.com and she will comp you in. I want to make it a special day for me and for you too so you can enjoy my pearls of wisdom and learn more about the Cosmic Code. Note also becoming a VIP means you get a deal / discount on all my consultations and my Astropsychology home course.
Blessings to all
Dr. Turi