4/21/2016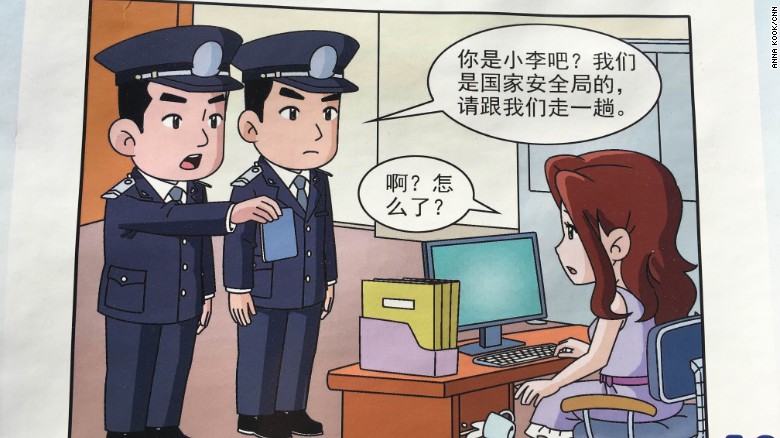 Chinese warned off dating foreigners
FBI, Secret Services, USGS Hello, Hello Hello someone here?
Dear readers;
Before reading more about Prince's fate, check the following! One thing is sure, China has lost its marbles because the Orient also lost its "dragons!" Would it be Asia, Europe or  Russia, all is left is the reminiscence of the wisdom of the "Power of the Dragon!" This rare wisdom has been decimated by the same religious, scientific matrixes which turned this phenomenal cosmic wisdom into some entertaining folklore. Indeed them running around with a dragon is all that is left of the lost wisdom.
Chinese dragons traditionally symbolize potent and auspicious powers, particularly control over water, rainfall, typhoons, floods and humans. The dragon is also a symbol of power, strength, and good luck for people who are worthy of it. With this, the Emperor of China usually uses the dragon as a symbol of his imperial power and strength.
Chinese dragons became legendary creatures in Chinese mythology and Chinese folklore. 
 The seriousness of this spiritual loss, considered only a pseudo-science and ridicule by the educated "herd" is costing humanity great despair!  It took 66 years of my life to uncover this secret, or what was altered and  kept away from us all. Yet modern society is much too indoctrinated by the ruling scientific/religious matrixes, to even consider reading "The Power of the Dragon" to investigate my claim.
And the non cosmic conscious mass can only follow each others into the pit of fear, religious, atheist idiocy and submission! It seems like a lost cause, in bringing back the spirit to humanity; knowing the incredible mind control imposed upon society!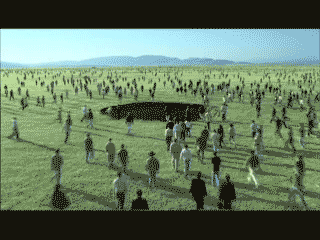 Feed the religious or scientific matrixes or free your spirit with Dr. Turi
But why would the Chinese and US secret services be so obnoxious? Well like its US counterpart, China is also under the jurisdiction of the dragon they ridicule and victimized by the current 2016 Cosmic  Winds imposing an in-controlled imagination and a lot of development in the oceans, particularly the South China Sea.
Indeed, all my websites are infiltrated by those Internet spying "Secret Agencies" and my stats foreign countries like China, Russia, the US and Europe does not lie! But they haven't learned anything new yet or else maybe they are just keeping the "Dragon" effects underground from its reality? 
While I am divulging absolutely mind boggling truths, much of the people reading my articles are not smart enough to either investigate or invest in my ingeniousness… And this is why it is and has been easy for the ruling party to impose their control over the people for so long! Indeed the  gullible, uneducated "herd" is an extraordinary rogue force that MUST be kept under control, via the religious, atheist /scientific monopolizing matrixes informative machine.
The cartoon above speak of the power of visualization used to induce more fear and more control over the Chinese population.  And if you think America or Europe is different, think again, religions, sports, entertainments and NASA endless costly CNN advertisements are designed to bring about the same results, in a more officiated "educated" way. 
To summarize, all the skeptic educated atheist, religious idiots are manipulated "intelligently" because, unlike China; the majority of  the US population is not made of  illiterate farmers! Thus cartoons would not work and those matrixes must adapt to those who truly believe are "intelligent!"  
NASA Seeks Proposals for Deep Space Habitation Prototypes
The True $$$$$$$$$$pirit of NASA – Dr. Turi MDUS
Police investigating death at singer Prince's estate
On to the latest "predicted"  news! Note: Like Donald Trump, Prince was also a bigger than life Gemini, born  June 7, 1958, sad enough is see an untimely death for him. While both Trump and Prince are extremely wealthy and notorious, you are probably much more lucky than both of them. Because an opportunity is given to you to understand, heed and use the Cosmic Code, they are not!
Memo: All the people born in December or June, or those born with a rising, moon, natal and hidden Dragon in Sagittarius/Gemini will be affected directly by house and signs. Especially in the house receiving Jupiter. Some will greatly benefit from the karmic cosmic fluid, some will undergo very serious changes, and in some karmic cases, the real possibility to be called back to God.
Read more about all souls bigger than life born in June like Donald Trump and Prince in Donald Trump at war with GOP BEGINNING OF THE END PREDICTION because as we approach my April 22nd SOS to the world window, death, drama, secrets and police news are already poring! Catch up read the compiled news in FBI, Secret Services, USGS Hello, Hello Hello someone here?
While I am divulging absolutely mind boggling truths about famous people's fate, much of the people reading my articles are not smart enough to either investigate or invest in my cosmic ingeniousness. Only those curious enough will try to find out how those cosmic winds will affect their own lives in 2016! Again being a Modern Prophet does not mean I should use sugar coated words to "attract" you, (or the FBI) to my work; because it is not designed to serve idiots!
If you want lies, manipulation, deception concentrate on "the Neptunians" born, not Dr. Turi!
Show intelligence, be curious!
May I suggest you to be  more curious?
UPDATE!  Singer Prince dies at 57 OMG! I was writing about China cartoon when the news came in on CNN! I had no clue! I wrote above "sad enough is see an untimely death for him!" The is article was published JUST before his death! Posted by Dr. Turi on April 21, 2016 at 8:42am in the cosmic code website, before becoming national news, and this is the truth! Something ONLY my VIP's can appreciate and confirm! Indeed I speak to God and God speaks  his cosmic language back to me!
I will soon generate " The Stars and Fate of Prince" and explain further WHY he left the world so early… Join us to read it all, those rare teachings are not for public consumption, only smart people able to relate to my cosmic work!
From April 2016 SOS to the world deadly Windows:
April 9 – 22 
Hidden secrets sex, money come to light
Raw power challenges police deadly villains
Ugly face of death drama horror surface
Nature man's religion bloody folly reign
Russia / Famous Death / Dramatic News / Police / FBI / CIA / Secrets / Thugs / Mob / Scandals / Terrorism / Cyber attacks / Abduction / Finances / Super wealth / Sex / Serial Killers / human/nature wake up Call.
 BE SAFE!
Knowledge is power, ignorance is evil!
RIP Prince!
Police investigating death at singer Prince's estate Famous death?
PREDICTED BEFORE CNN AND FOX NEWS!
READ THE FACT!
SHARE MY WORK! "Let who ignore my warnings be cursed by the eternal rites of the cosmic code universal ceremonies for a cosmic God does not speak to fools. Dr. Turi
Nostradamus a Curse or a Blessing?
April 2016 Forecast & Predictions by Dr. Turi Part 5
Blessings
Dr. Turi