Important Note:
Today's date is March 21, 2014. My Internet enemies hijacked all the articles, predictions, warnings, metaphysical, cosmic secrets and natural healing teachings I wrote from my website www.drturi.com since August 2013. This forced me to change and now use the TOP server protection available. This episode muted me since my last March 10, 2014 "SOS to the world" preparing my reading audience for a "new beginning ending" (Vladimir Putin / Ukraine – Flight 370?) but some of my latest articles are still available from BIN website.
Dr. Turi 6.9 earthquake prediction – Yes OIL Is Missing From Plane… March 2014 Predictions  Updated! The Truth About Malaysia Airlines Flight 370 
 I am not sure why those people are interested in my work but it seem they will use my work for their personal agenda. This is roughly two hundreds cosmic code newsletters of crucial information.
 I can only repost a few of  all those educational cosmic articles fully available from my Cosmic Code website. Show your support for my work by joining the cosmic code website because the real goodies are for for my VIP's only and you will always get so much more once you decide to join than what I post here for the public.   In order for you to enjoy past, present and future cosmic code newsletters, you must become a VIP.
Thank you all – Dr. Turi
11/26/2013 –  Pope Francis' Prediction Of Assassination
12/5/2013

"Consciousness – is the awareness of being awake and aware of a divine cosmic  power  and make a good use of it" anything else is deceptive enlightenment! Politicians, Psychics, modern Prophets, Religious leaders, Monks, Gurus, televangelists, priests, pot heads  etc. are cosmic  unconscious  born Neptunians who can not heed nor read God' signs…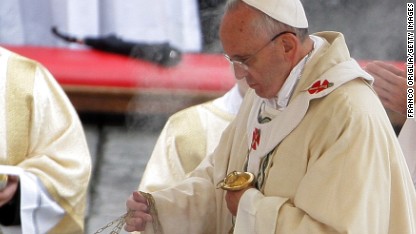 The exposing 2013 Scorpius Draconis at work:  "The popular pontiff was once a bouncer at a nightclub in his native Argentina, Francis told Catholics at a church outside Rome earlier this week. If St. Peter ever needs help at the Pearly Gates, his successor Pope Francis may be the perfect man for the job."
Dear readers;
Before elaborating on the Pontiff latest gaffe, I must point out the fact that Mercury, the planet of (transportation/cars/speed/communication, satellite communications) is currently in the sign of Scorpio (death/drama/secrets to light/stolen information etc.)
May God Bless Your Soul
Thus as predicted, news of deaths are to be expected – NELSON MANDELA DIES, some secrets will come to light – Satellite images show N. Korea's labor camps and  your privacy may be in jeopardy –  Change your password — 2 million stolen . The emphasis is on general crude communications and deaths. Meantime Scorpio may decide to physically or "verbally" kill someone you feel is a bit too much to handle.
In this current cosmic  process, be prepared because a peon of the stars may decides to CUT YOU OFF from all forms of communications, especially if you challenged with the undiluted truth forcing him/her to upgrade mentally/spiritually.
This attitude reflects an over emotional challenging intellectual nature and a total lack of perception just because the person may feel invaded, mentally insecure (or feels superior) and can not see eye to eye with  you.  Thus if you behaved as such lately and removed anyone who challenged you intellectually, you are simply behaving like the rest of the 99.009% of cosmic unconscious human beings. Simply acting out neurotically, robotically the power of Mercury (words) in Scorpio (kill) upon your psyche.
TIME FOR YOU TO WAKE UP IF YOU ARE SMART AND RECOGNIZE MY COSMIC WISDOM AS REAL!
but what is worse is; some of those souls,  may not be able nor willing to correctly auto-analyse themselves and actions! Cutting anyone away and refusing a debate because you disagree with anyone, shows a serious mental weakness and the lack of information, answers or real solutions to the very topic you disagree with.
You would be amazed readers, how many insecure, envious "talking Heads" from all walks of life have cut me off from their websites, events, radio and TV shows lolol –  The good news is; Mercury (the  mind) in Scorpio wants you to "die and rebirth" intellectually and accept/deal with the undiluted truth or Dr. Turi.
"When a true genius appears in this world you may know him by this sign that the dunces are all in confederacy against him"
–Swift
Did you know that; Pope Francis shares the same dual Dragons are O.J. Simpson, Casey Anthony Van Der Sloot and many other serial killers?  Makes you think yes, do you hate me now?
It amazes me how many  talking heads conference "experts" want to teach you Astrology, the spirit and the Divine when they are themselves part of the 99.000% unable to hear, see and translate God's cosmic will…
Meantime I am sure many of my "Friends and Foes" will not appreciate my direct approach to life, my honesty, my priceless wisdom and my teachings. Indeed, only if you are pure, curious and smart enough (or own an advanced UCI) will you "vibrate" at my and my VIP's, students, clients and patients cosmic speed!  And if you don't, you will CUT OFF all communication with us because we are a bit too much for you just yet!
The sugar coloured words and sermons, well edited non offensive speeches and articles do not reflect the truth and the veracity of the messages I own.  This is why the mentally weak, the mental snobs, the "educated" the born "proper" and sensitive readers can only attract the lies found in the sugar coloured words and sermons, well edited non offensive speeches and articles that FITS ONLY what they want to hear and read!
Remember, make people think they will love you, make them REALLY think like I do, then they will hate you! Guess what readers, I am using Mercury (communication) in Scorpio (the undiluted truth) right now with you, and at your advantage because NOW, the cosmic auspices are designed to be LESS sensitive, smarter and more curious than usual! Thus instead of assuming I am an out of order egocentric , you may learn something valuable and TRUE about Dr. Turi's work and character!
All you have is me, my Aries competitive, direct approach to life, sincerity, honesty or may be innocence! Blame it all on my natal Dragon's Head in my 3rd house of communication, recognize it, deal with it and learn from it, because YOU are different, all is that and that is all!
Instead of playing proper and being offended by the true, NUT UP and LEARN our "cosmic" differences instead! Doing so, you will judge me accurately through your 3rd eye, through the cosmic code jurisdictions and be more forgiving in your understanding on how the human psyche works! God made me this way and I find it to be good for you and the profession I serve you with!
A true leader is one who knows the way, goes the way, and shows the way.
John C. Maxwell
Try this with your friends, your loved ones, all the people around you instead of seeing the world through your five limited human rational senses only! I guarantee you, if the world was more like me there would be no more lies, no more wars, no more confusions, no more "personal" judgement and no more Bull in your life!
All will hear my views and voice
Trial and error is my school of choice
Like a dragon, dashing and daring I appear
Fighting for those that I hold dear
I am ARIES, child of Mars.
I will use all in my power to give you a "cosmic wake up" today only the true born morons, envious and moronic atheists can deny…  The facts I have for you to read is REAL and you can only benefit from it, if you decide to come out of your comfort zone and finally be able to appreciate my pearls of wisdom. How do you remove dirt and dust? with perfume or acid? Think like I do, because all my acidic comments are designed to clean you off from your own fears and cosmic ignorance! And again, because you are cosmic unconscious, this does not mean you are a stupid moron, and if you feel this way or inferior to me that is YOUR problem, not mine!
This planet is cursing the news with  robotic human speaking their angry hearts on national TV .i.e.  Bashir resigns from MSNBC over Palin comments   (it also happened with Rush Limbaugh (slut) and many other cosmic unconscious celebrities and currently with politicians fighting fiercely  for their political preferences –  Tempers explode over Obamacare  

  Indeed in Scorpio EMOTIONS rules and logic (and your job) is out of the window!
Mercury rules all moving part and induce also cars accidents, Paul Walker death,  HGTV host dies in crash, trains accidents, 'Extreme speed' eyed in fatal Bronx crash  , planes crashes Small plane crashes in Alaska, killing 4 – This planet affects also animals/mammals/sea creatures inborn mental computers – 41 whales trapped 10 already died!
This planet, through my work is offering you, your own wake up call and the option to rise above the spiritual limitation imposed upon this dense physical world!
The first time I ever wrote about Pope Francis was March 14, 2013 after one of my regular BBS radio shows where I explained his stars to my VIP's.  I first capitalized the section below, when I first published "The Secrets Pope Francis Don't Want You To Know!"
Soon afterwards I published "Dr. Turi Exposes The Stars and Fate of Pope Francis" explaining the new Pope's UCI and future disturbing public behaviours to my VIP's. I knew well ahead of the world his DUAL stars would bring a repetitiveness of negative publicity, detrimental to the Church Inc. pious image  The fact is all those God boys in the Vatican are non cosmic conscious and  do not know nothing of God cosmic divinity!
By electing the new God representant on earth, "the pompous blind God experts" simply fulfilled the creator  cosmic will not only to deface and ridicule the Vatican with their new Pope karmic "obnoxious" stars but to expose also its financial secret masquerades to the world. I kept writing the same paragraph over and over again so my readers (and the skeptics) could not deny my predictive gift any more!  This is where my faithful spiritual VIP's can really appreciate the values of my teachings and supreme "psychic" predictive gift!
MEMO TO ALL MY NEW AND OLDER READERS  
"THIS POPE WILL NOT SAVE THE CHURCH INC. AND THE VATICAN  HIS TAIL OF THE DRAGON (NEGATIVE) IN THE 7TH HOUSE (THE  PUBLIC) WILL BRING TERRIBLE "PUBLICITY" TO THE PSYCHICALLY ABUSIVE CORPORATION – YOU MUST LISTEN TO THE ENTIRE SHOW ITS ALREADY HAPPENING." 
Pope Francis' Sagittarius Sun Sign makes him so honest, so innocent and his over talkative Gemini chatterbox  Dragon's Tail offers too much information. I am sure many puritanical souls think the Pope's verbal garbage should not be mentioned and kept in check! Indeed they are learning more about the Pope they elected day after day!  Thus if you think this Pope will stop surprising you, think again because his out of control Dragon has much more in store and will shock you even more in the future.
Indeed Pope Francis is like any other human being, cosmic unconscious and neurotically acting out his honest UCI / stars.  Much like you,  he is no more than a peon of his own stars and has no clue of the subtle cosmic phenomenon taking place above his pious head.   Humanity' subconscious response to this dragon translate into "The Bull in the China Shop" and he is totally and completely oblivious of his words and actions. And in no way and by respect for the Pontiff, the more conservative, secretive older "pompous blind God experts" will never dare to shut him up!
I have a friend who shares the same stars and Dragons as Pope Francis and all I can say readers, is… OMG! Have Mercy! This Pope should make the most of his stars and enjoy performing stand up comedy instead of trying to save the world and the Vatican's corporation.